Revolutionary xB3 Platform: A $3 Billion Opportunity for Bioasis Technologies Inc
Estimated as a $3 billion opportunity for Bioasis Technologies, the company's xB3 platform is set to revolutionize the treatment of neurological disease. The technology helps deliver pharmaceutical drugs across the blood-brain barrier, which currently prevents their uptake in the brain. The company is now building out its partnership strategy, aiming to have xB3 taken up as widely as possible.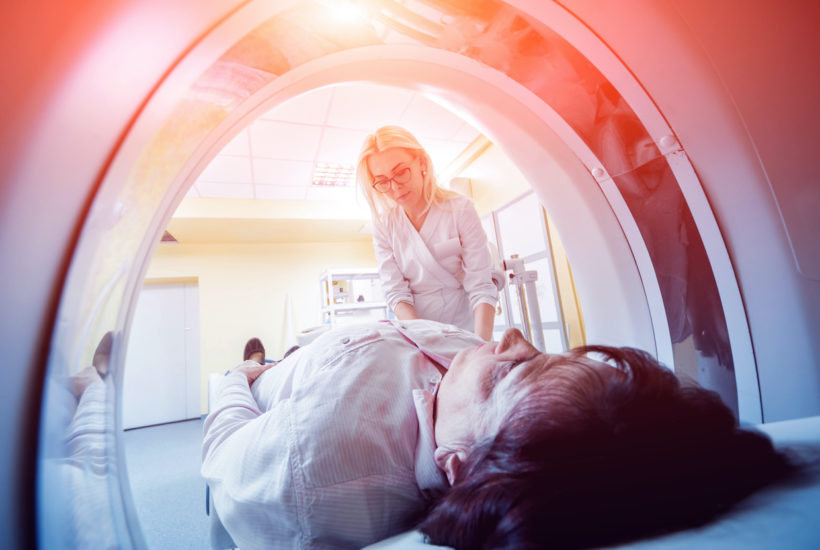 Jim Gordon
Hi, I'm Jim Gordon, you're watching Market One Minute. Joining us is Deborah Rathjen. She's the executive chair of Bioasis Technologies. Debra, welcome.
Deborah Rathjen
Thanks Jim, nice to be here.
Jim Gordon
Okay, tell us about Bioasis and what the company is aiming to achieve.
Deborah Rathjen
Bioasis is a bio pharmaceutical company that is aiming to help patients with brain conditions, access more effective treatments. And we're providing hope to patients who suffer from brain cancers, neurological disorders, such as Alzheimer's disease, Parkinson's disease, and also people with lysosomal storage disorders.
The foundation of the company beyond our pipeline of R&D programs, is our xB3 technology. xB3 is a way to enhance the uptake of new drugs, new medicines into the brain.
Jim Gordon
And can you explain what xB3 technology is?
Deborah Rathjen
xB3 is a transformative technology that is proprietary to Bioasis. It facilitates the ability of medicines to cross the blood brain barrier, you know that's there for a purpose, it's there to keep bacteria, viruses out of our brains but sometimes it also forgets to let good molecules into the brain and xB3 technology is specifically designed to allow the transport of medicines into the brain without disturbing the function of the blood brain barrier.
xB3 itself is a 12 amino acid peptide that was discovered by Bioasis scientists. It's part of a much larger protein, a healing protein called melanotransferrin that binds to a receptor called LRP-1. And it's very versatile technology, not only can it get up to 30 times more drug into the brain, but it can deliver a wide variety of payloads, anything from anti-body molecules and enzymes, other proteins, but also genetic therapies such as siRNA. So, it's a very versatile technology.
Jim Gordon
Deborah, the company's pipeline has different R&D programs that are targeting dementia and Alzheimer's, can you tell us more about these programs?
Deborah Rathjen
Yeah, sure Jim. I think you know everyone realizes that dementia in its various form is one of the biggest challenges of the century. When we think about Alzheimer's disease, it's the most common form of dementia in the US currently around 5 million people suffer from Alzheimer's disease.
And this is scary prediction that it will grow to just under 14 million people affected with Alzheimer's disease, as we move to the middle part of this century. The second most common
form of Lewy body dementia is more rapidly progressing and Bioasis is addressing this form of dementia as well, through its xB3-007 program. In that program, we're delivering an enzyme that we believe will rectify a deficiency that's caused by changes in a gene called GBA 1.
Now these changes in this gene are also seen in Parkinson's disease. And then of course, we've
got Gaucher's disease, that's also associated with GBA 1 changes. So, through a single enzyme replacement therapy, utilizing this transformative technology xB3, we're able to really meet very significant unmet challenges in the treatment of Lewy body dementia. As we look through our pipeline, we're also looking to replace a protein called progranulin that's caused by changes in another gene.
Now, progranulin in frontal temporal dementia, there's not enough of it in the brain, with xB3 we know that we can deliver up to 30 times higher concentrations of therapies into the brain. So, it's a good target for the xB3 technology. So, we have a very broad ranging interest in neuro degeneration in dementia, and we think that versatility of the xB3 platform can make many of the challenges that lay ahead in this area.
Jim Gordon
What can you tell us about the R&D that Bioasis has done in regards to developing new treatments for brain cancers?
Deborah Rathjen
Well, you know Jim, this is a really exciting opportunity for Bioasis, again to demonstrate the
power of the xB3 platform. We have three main programs that are addressing different forms of cancer. Of course, our star program here is our xB3-001 program, which is being focused on the treatment of HER2 positive brain cancers.
Women with breast cancer, HER2 positive breast cancer many of them go on to have brain metastases and again, very effective treatments for breast cancer including the antibody receptant don't cross the blood-brain barrier in high enough amounts to be effective. So xB3-001 is our form of Herceptin.
Herceptin, as I said, has been the mainstay of treatment of HER2 positive breast cancer for the
last couple of decades. It's very well tolerated, very effective and it's used in multiple lines of treatment. We just need to get it to cross the blood brain barrier, and this is where xB3 comes in. We've shown that we can get 10 times more Herceptin across the blood-brain barrier and in pre-clinical studies, we've shown that it's very effective in reducing the size of HER2 positive brain tumors.
Jim Gordon
And finally, what can Bioasis investors look forward to in the future?
Deborah Rathjen
2021 has really been the year in which we've expanded our R&D pipeline, bringing in new programs. What we're aiming to do as we move forward is to move those programs forward. We feel that these are very significant commercial opportunities for the company as well. For example, with regard to xB3-001, that market size has been estimated at around a 3 billion per annum market opportunity for Bioasis, so of course, moving that program forward is a very, very high priority.
We're going to continue our very strong partnership strategy. Our aim is to have our proprietary xB3 platform technology, taken up as broadly as possible, because we can deliver a
lot of different medicines into the brain using this technology. We've already got some great
supportive collaborations.
Two of them we put in place this year with Oxyrane and Aposense, where we're working on
enzyme replacement therapy and gene therapy. And of course, we've got our revenue
generating partnership with again in the area of enzyme replacement therapy.
So, focus on our internal pipeline, regressing those key programs, but also continuing to execute our partnership strategy. And boy, we have an exciting year ahead of us.
Jim Gordon
Deborah, thanks for joining us.
Deborah Rathjen
Thanks Jim.
About Bioasis Technologies Inc.:
Bioasis Technologies Inc. (TSXV: BTI |OTCQB: BIOAF), is a biopharmaceutical company developing the xB3™ platform, a proprietary technology for the delivery of therapeutics across the blood brain barrier and the treatment of CNS disorders in areas of high unmet medical need, including brain cancers and neurodegenerative diseases.
__
(Featured image by Zaiets Roman)
DISCLAIMER: This article was written by a third-party contributor and does not reflect the opinion of Born2Invest, its management, staff, or its associates. Please review our disclaimer for more information.
This article may include forward-looking statements. These forward-looking statements generally are identified by the words "believe," "project," "estimate," "become," "plan," "will," and similar expressions. These forward-looking statements involve known and unknown risks as well as uncertainties, including those discussed in the following cautionary statements and elsewhere in this article and on this site. Although the Company may believe that its expectations are based on reasonable assumptions, the actual results that the Company may achieve may differ materially from any forward-looking statements, which reflect the opinions of the management of the Company only as of the date hereof. Additionally, please make sure to read these important disclosures.