Robo-advisors with a human touch
Compare the options and choose the robo-advisor plus human financial advisor that's best for you.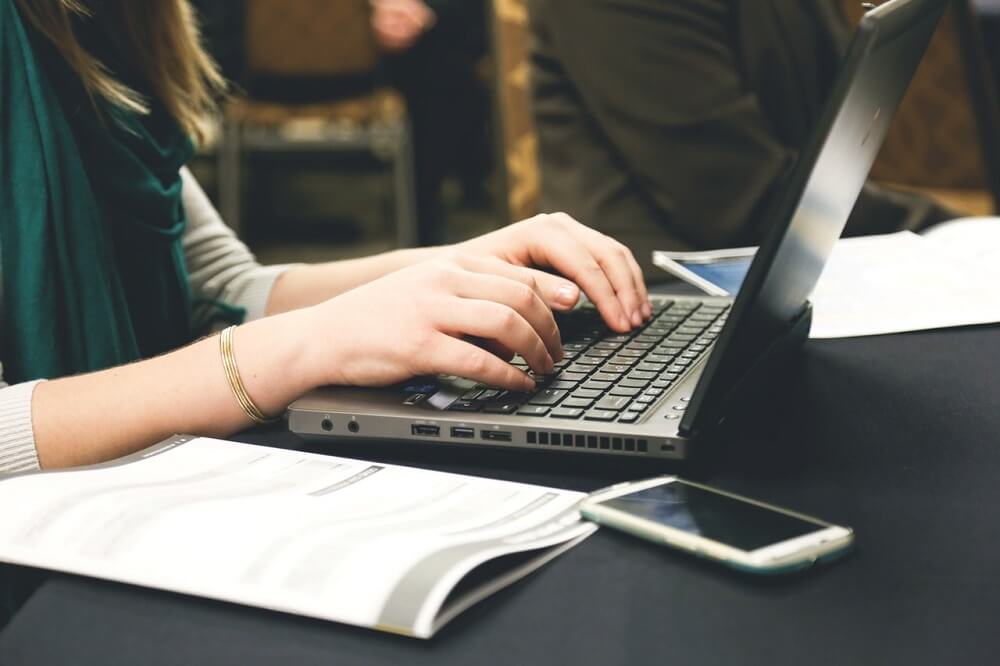 Robo-advisors can help people make good investment choices as well as, if not better than, traditional financial planners.

Let's face it, the idea of turning one's finances over to a robo-advisor is nerve-wracking for some. In fact, you might be skeptical about hiring a totally automated investment manager and would prefer a robo-advisor with a human advisor.
Often, robo-advisors are more affordable than their human counterparts and offer 24/7 service for a fraction of the cost of a traditional advisor. Since they're so effective, it may not be immediately clear why anyone would care about a robo-advisor with a human financial advisor.
Yet, if you're experiencing uncertainty or financial concerns there is just something comforting about having another person to talk to. And since financial markets fluctuate, these stressful, uncertain moments could come up a lot!
The solution: consider investing in one of these 5 robo-advisors with access to human advisors. Doing so combines the sophisticated investment algorithms of the robo-advisor with the human connection so many of us crave.
Vanguard Personal Advisor Services
Vanguard really hits it out of the park here with its combination of robo-advisor and human elements. This robo-advisor platform is actually led by a human financial planner. The financial professionals partner with their clients to design, manage and rebalance unique investment portfolios based on each client's needs and situation.
Vanguard Personal Advisor Services acknowledge that people make emotional decisions regarding their finances, and promise to help clients work through these emotions by providing consistent support and advice. If that means that you want to be as hands off as possible, that's fine! You can also choose to be more involved in the process. This balance makes Vanguard Personal Advisor Services accessible for all types of investors.
The drawback of Vanguard's Robo-Advisor with a human touch is that the minimum account size is $50,000. The 0.30% AUM fee is reasonable, although there may be additional commissions and other fees. For all accounts under $500,000, clients have access to a team of advisors. This ensures that clients' needs are met and investments are taken care of. As your account value increases, the service gets more personal: accounts over $500,000 have a dedicated financial planner.
Personal Capital
Personal Capital helps long-term by offering advice based on users' existing investments and other accounts. Although the basic level of financial service is free, Personal Capital offers access to a dedicated financial planner for paid accounts with a minimum balance of $25,000. Fees begin at .79% for the first $3 million and drop in increments. For accounts over $10,000,000, fees are .49% AUM. Although this fee is higher charges of some robo-advisors, it's lower than the 1.00% to 1.40% fees of many financial advisors.
Personal Capital helps clients by guiding them toward smart allocation and investment choices. The platform looks long-term and bases recommendations on all of a client's portfolios, so users can expect to get customized advice.
Personal Capital provides tax-loss harvesting, retirement accounts and planning along with net worth calculations and spectacular free investment management reporting software. Clients using the free software have access to automated investment analysis, while paid clients have a dedicated financial advisor and investment management services.
Betterment
Betterment offers a few different account types, with their own fee structures. Betterment Digital, which is the basic account, charges only 0.25% AUM for accounts up to $2 million, and no fees for accounts over that amount. However, if you want to get a human financial planner in the mix, you will need to go with Betterment Plus ($100,000 minimum, 0.40% AUM) or Betterment Premium ($250,000 minimum, 0.50% AUM). Plus offers an annual phone call with a Certified Financial Planner, while Premium offers unlimited access to their human financial experts.
Betterment allows clients to set up multiple goals and seek investments that help them to reach these goals. They offer multiple types of investments, including Vanguard and iShares ETFs, international and domestic bonds, and market-cap stock ETFs. Clients can open IRAs, individual or joint accounts, and even allow Betterment to manage their workplace 401(k) plan.
SigFig
Like Personal Capital, SigFig focuses on helping clients make the best choices about their existing portfolios. SigFig provides investment tracking in Schwab, TD Ameritrade and Fidelity accounts. This robo-advisor works by analyzing data and science to track and analyze investments.
SigFig offers Asset Management Service to customers with a minimum $2,000 opening balance; this service is free up to $10,000. After that, they charge 0.25% AUM. There is also the Diversified Income service for customers with balances over $100,000. The Diversified Income portfolio option charges 0.50%. There are no transaction or trading fees, and no commission charges.
All SigFig clients get unlimited access to human financial advisors, who can be reached by email, live chat, phone, or through appointment. These financial experts can help provide investment advice, which complements SigFig's access to portfolios with diversified ETFs, retirement accounts, and stock and bond funds.
TDAmeritrade Essential Portfolios
TDAmeritrade offers in-branch assistance with representatives when necessary; the robo-advisor is still mainly automated (which means low fees!), but having additional human assistance is a great comfort for many investors. Fees are only 0.30% AUM, and the minimum opening balance is $5,000.
This robo-advisor is goals-oriented and aims to help investors plan for their future. Whether you are comfortable with more conservative investments or prefer to invest aggressively, TDAmeritrade has portfolios for you. These portfolios rebalance annually, although they can be rebalanced more frequently if needed.
Investment options include low-fee ETF portfolios. Clients can open various retirement funds, including IRAs, Trusts, and 401ks; there is also the option to open business accounts and UTMA accounts.
Which robo-advisor plus human financial advisor is best?
For the most part, robo-advisors are designed to be self-run; however, having the human touch can certainly add value to an already impressive investment platform. While some of these advisors – such as Betterment – offer unlimited access to financial planners, the additional fees may not be worth it based on your personal financial situation. If you prefer to invest with a standard robo-advisor or one with an automated financial advisor such as Wealthfront's Path, you can always hire a fee-only financial planner by the hour.
—
DISCLAIMER: This article expresses my own ideas and opinions. Any information I have shared are from sources that I believe to be reliable and accurate. I did not receive any financial compensation in writing this post, nor do I own any shares in any company I've mentioned. I encourage any reader to do their own diligent research first before making any investment decisions.