Robo-advisors are the future of millennial investors
Robo-advisors offer an alternative to the high minimum, high fee combo practiced by some traditional investment professionals.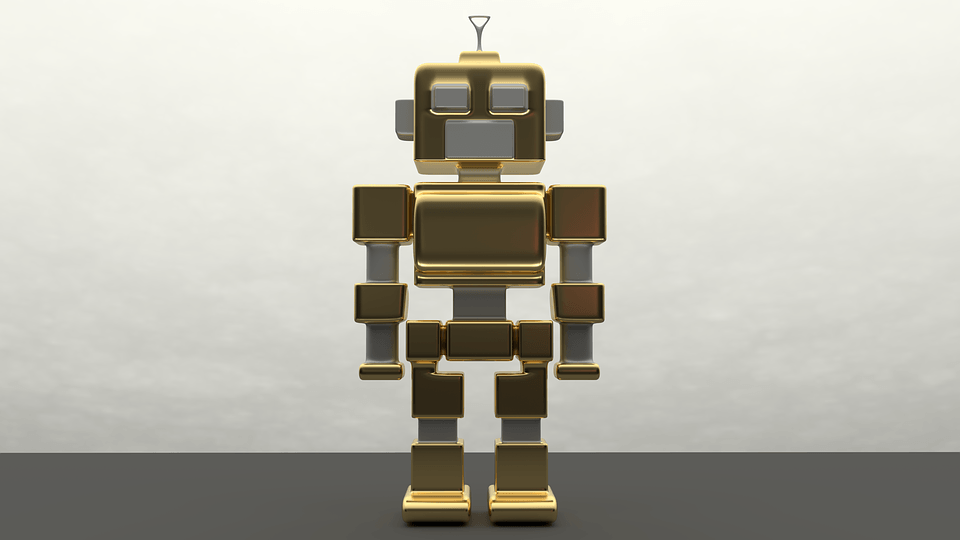 Millennials have been nicknamed the "side hustle generation," and for good reason. The busy, on-the-go lifestyle that many millennials live is both a choice to experience life outside the 9-5, but also a necessity. Drowning in college loan debt and without promising job prospects, millennials are forced to hustle their way to financial freedom.
What does this mean for investing, though? With less money available to invest, limited retirement options through an employer, and a more unpredictable income, millennials are starting to shy away from traditional investment platforms.
Enter the robo-advisor: an investment solution suited to the needs of millennials.
Low fees and investment minimums
With student loan averages soaring above $20,000, millennial investors just don't have the money to make lofty investments or to pay someone a substantial cut to manage the money.
Robo-advisors offer an alternative to the high minimum, high fee combo practiced by some traditional investment professionals.
It is not uncommon to see a robo-advisor, such as Wise Banyan or Betterment willing to accept an initial investment of only $100 – sometimes less! What this means is that busy and broke recent graduates can afford to put together an initial investment sooner, rather than later. It's no secret that time is on your side as an investor. Even with a small initial investment, millennials will get a jump start on compound interest.
With low overhead, robo-advisors can afford to charge you less to handle your money. Some companies actually manage your investments for free if your assets are under a certain dollar amount-Wealthfront, Wise Banyan and Betterment fall into this category. These savings will help you make even more money since they are going right back into your investments, instead of into someone else's pockets.
Pre-programed investment algorithms
One of the benefits of having a financial professional manage your finances is that they can help you choose investments that reflect your goals. Robo-advisors now do the same thing; they have been programmed with algorithms that take your investment style, future goals and assets into consideration when making investment suggestions. This makes it easy for investment newbies to make good choices for their financial future.
This can appeal to millennials who want guidance but don't want to pay substantial fees for a human to do the same thing a robo-advisor can do.
Retirement options for the self-employed
Since many millennials are either struggling to find work with benefits or are working for themselves, retirement may seem like a dream. Robo-advisors are available to help millennials think of retirement now and begin saving, instead of treating retirement like something they can think about as they age.
Robo-advising platforms are so customizable that it is easy to design investments based around your retirement goals. For instance, if you plan on retiring at 50, different investment strategies would be needed than if you were to retire at 65. The customizable algorithms robo-advisors rely on make this process easy.
Increased flexibility for busy lifestyles
Since millennials are so busy side hustling their way to financial freedom, traditional banker's hours are no longer useful or reasonable. Supermarket grocery stores with extended hours were the first response to the need for more accessible funds, but investing professionals tended to maintain their standard hours. Until now, that is.
Robo-advisors are accessible 24/7. Since they never sleep, you can access your investment portfolio and make changes to your allocations at 2 am the same way you would at 2pm. You will never find that your robo-advisor is closed for a holiday or snow day. Since robo-advisors are available online, there is no reason to leave your home. Can you say convenience?
Technology for a tech-savvy generation
Millennials are extremely tech-savvy. Over the years, everything has made its way onto our cell phones in the form of apps and mobile-friendly websites. Since everything is now available at the touch of a button, we are becoming used to instant access. Not being immediately connected to friends and family is uncomfortable and inconvenient. Your investments should be no different.
Most robo-advising platforms are now available as a smartphone app. One-click access places your retirement funds directly next to your online bank, debt tracking app, and social media. The result of this is an easily accessible, streamlined approach to something that used to be tedious.
Robo-Advisors are the answer to millennials' investing problems
The side hustle generation needs a unique way of integrating investing and retirement planning into their already busy lives. Robo-advisors offer a way for them to reach financial goals despite the struggling job market, low salaries and busy lifestyles. Since time is a millennial's greatest asset, choosing to take advantage of all the benefits robo-advisor's offer can make a substantial and positive difference on your financial future.
–
DISCLAIMER: This article expresses my own ideas and opinions. Any information I have shared are from sources that I believe to be reliable and accurate. I did not receive any financial compensation in writing this post, nor do I own any shares in any company I've mentioned. I encourage any reader to do their own diligent research first before making any investment decisions.