Rural incubator, UNIQORN, takes on World Business Angels Investment Forum in Istanbul
Skyrocketing rents, stress, and pollution are driving entrepreneurs away from big cities. This urban exodus represents a unique opportunity for angel investors. The world's largest rural incubator, UNIQORN, is applying decades of entrepreneurial wisdom to kickstart the rural business revolution. Their first mission? Win over investors at the World Business Angels Investments Forum.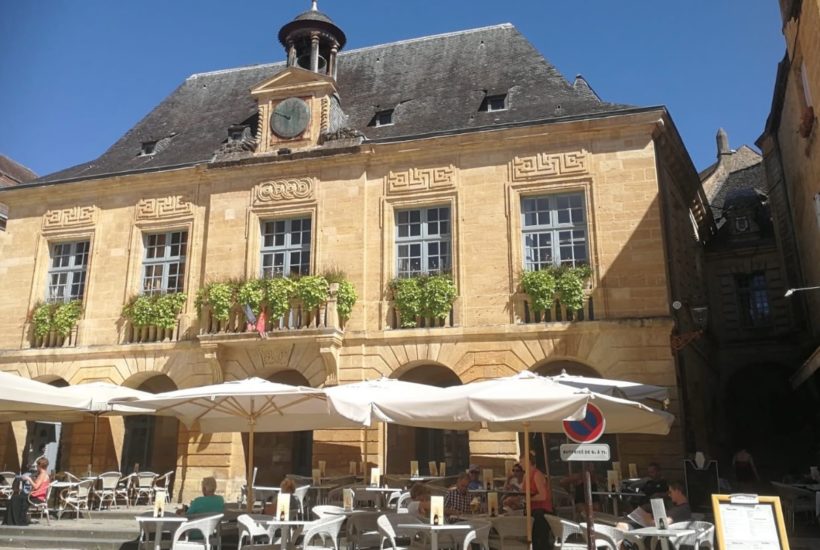 London, Paris, and New York might be some of the world's top tourist destinations but it's never been harder to live in a big city. Cost of living continues to sky-rocket and it now costs more than €4,000 for the average family to make ends meet in Paris, that's €1,000 more than the average salary. These rising costs are broadly shouldered by businesses, and they are fed up.
An urban exodus has seen a host of companies looking at smaller towns in rural areas. This movement is particularly prevalent in France. Macron's government has taken steps to encourage companies to relocate to rural France with generous regional grants. This presents a unique opportunity to investors. Not only do companies based in rural areas have lower operating costs, but investment in rural communities has a larger impact.
This is why the Incubator-Accelerator UNIQORN chose southern France. There's a huge opportunity opening up, and UNIQORN wants to empower angel investors to seize the opportunity. That is the message their executive team is bringing to The World Business Angels Investment Forum in Istanbul on February 17-18, 2020.
The urban exodus has created a unique opportunity
The cost of living in urban centers has been rising for decades, so why have businesses suddenly started leaving? Quite simply, it's all down to timing. Until recently the benefits of remaining in a big city have just about managed to outpace the rising costs but improved infrastructure, and the rise of telecommuting has made it easier than ever for a company to go rural.
Looking at France specifically, the government has invested over €100 million to ensure that even the most isolated areas of the country have access to high-speed broadband by 2022. This has been matched by a series of generous government grants and low, or zero, tax zones to encourage businesses to relocate to rural areas.
This is an addition to new steps taken by Macron's government to remove barriers to fundraising and encourage new investment. France increased its startup investments from just €2.5 billion in 2017 to over €6 in 2019.The government has also taken steps to make it easier for tech-talent and businesses to migrate to France by cutting red tape.
The French government is hoping that these steps will reverse the brain-drain that has been affecting rural France, particularly the south, for decades. Macron's government has rightly argued that the best way to solve the problems facing rural communities is to encourage businesses to invest in those areas.
This ambition set the stage perfectly for UNIQORN and has created a unique opportunity for angel investors.
The world's largest rural accelerator-incubator
Located in the gorgeous Dordogne valley in southwestern France, UNIQORN is perfectly placed to help companies take advantage of the urban exodus. The company was founded by Dom Einhorn, a French-American entrepreneur. Dom relocated to Sarlat-La-Caneda from Los Angeles and believes that other entrepreneurs could benefit from making the move from city to countryside.
UNIQORN helps to resolve the pain-points associated with relocating a business via its concierge-style service. The company has access to a world-class team of accountants, consultants, and marketing professionals. This network ensures that incubated businesses get the same service, or better than they could find in a city.
The incubator-accelator's services help businesses leverage world-class grants & incentives alongside lower operating costs. This capital enables businesses to operate with a significantly lower burn-rate and will increase the chance of a start-up succeeding compared to a traditional company.
UNIQORN identifies high-potential post proof of concept companies and puts them through a rigorous vetting process. Once a company is accepted into the startup incubator, UNIQORN pairs them with quality angel investors at IPO or before. This approach allows investors more liquidity and helps quality companies succeed.
An opportunity from heaven
This is the message that UNIQORN's team will be taking to the World Business Angels Investments Forum, 2020 edition. This is the world's top event for angel investors and represents a unique opportunity for the UNIQORN team to connect with top investors and their startups.
The key pitch is one of sustainability. Angel investing is incredibly risky and as many as 90% of startups fail, taking investor's money with them. According to Co-founder and CFO Jean Vignon "a UNIQORN-incubated startup has a 70% higher chance of surviving" than an equally funded startup outside of the UNIQORN network.
This improved success rate is down to the way that UNIQORN approaches business. The incubator leverages low operating costs and generous grants and incentives to minimize burn-rate and clawback as many costs as possible. This approach is centered around sustainability and real growth and stands in stark contrast to the spend-happy approach of companies like WeWork.
UNIQORN will use the World Business Angels Investment Forum as an opportunity to connect with likeminded angel investors and companies. The delegration will include CEO and Co-Founder Dom Einhorn, CFO and Co-Founder Jean Vignon, VP of Growth Paul Bumb, and Director of Health Tech, Dr. Mia Nguyen.
Sustainable companies are the future
UNIQORN's pitch aptly captures the zeitgeist in 2020. Investors are looking for sustainable companies that generate a positive impact alongside a profit. Investments are often described as having a ripple effect. Well, investments in a rural community are more like throwing a brick into a bathtub.
Twenty new jobs in a city might not do much, but in rural areas these new jobs could employ half a high-school class. Every new business can help sustain new restaurants, bars, and other ancillary enterprises. In this vein, any investor interested in making a positive impact can do so by targeting their investment at high-potential companies based in rural communities.
The problem is that there haven't been enough businesses and investors brave enough to prove this point, until now. UNIQORN is looking to kickstart a business revolution in Southern France. The World Business Angels Investment Forum is the first step in a long plan that has the potential to revolutionize the way we invest.
—
(Featured Image Provided by author)
DISCLAIMER: This article was written by a third party contributor and does not reflect the opinion of Born2Invest, its management, staff or its associates. Please review our disclaimer for more information.
This article may include forward-looking statements. These forward-looking statements generally are identified by the words "believe," "project," "estimate," "become," "plan," "will," and similar expressions. These forward-looking statements involve known and unknown risks as well as uncertainties, including those discussed in the following cautionary statements and elsewhere in this article and on this site. Although the Company may believe that its expectations are based on reasonable assumptions, the actual results that the Company may achieve may differ materially from any forward-looking statements, which reflect the opinions of the management of the Company only as of the date hereof. Additionally, please make sure to read these important disclosures.