Russia and India are planning crackdown regulations on Cryptocurrency. Are you ready?!
As cryptocurrencies boom and flourish online, some of the countries where they have seen the most use are starting to get cold feet. Or rather, their banking authorities are. As the decentralized digital currency revolution takes hold, they are loath to relinquish their power, and so may soon try to hold on tighter with new taxes and restrictions. So what should you do about it?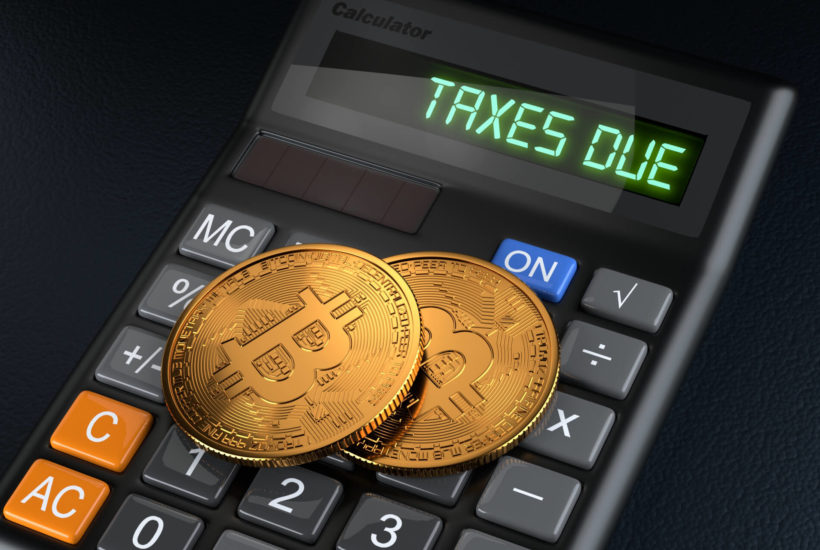 Cryptocurrencies are in some seriously hot water right now, and sadly not because their value is bubbling again. Several governments from around the world once again have cryptocurrency regulations in their sights, as central banks and regulatory institutions eye the profits or dangers of Bitcoin and other decentralized currencies. But now, rather than grumbling first world democracies, nations like India and Russia, that have traditionally been havens for the sector, are starting to get cold feet.
So what should investors or cryptocurrency holders do? Luckily, thanks to financial innovators like AQRU, there are always compelling and competitive options that do not depend on the price always rising. In fact, sometimes it can be the exact opposite.
But first, let us look at what Russia and India are planning to do to crack down on crypto this year before we get into the impact these regulations are likely to have on activities like sportsbet bitcoin bets, and the solutions available. 
Financial Regulations: India is Eyeing a 30% Tax on Cryptocurrency Earnings
According to her 2022 budget speech, Indian finance minister Nirmala Sitharaman said the country was planning to implement a flat 30% tax on all revenue from cryptocurrency transactions. While this may not seem like the most extreme of actions, if you consider the popularity of cryptocurrencies in India, it is likely to have a fairly important impact.
India is far from immune to traditional currency woes, and the population has been increasingly turning towards cryptocurrencies as the economy moves more and more into the digital space. And it's not just Bitcoin. This has only deepened the fragility of the currency, and the government has been eyeing a tax for a while as a way to fix both the currency conundrum and help balance the budget.
Now it seems that will become reality, with a 30% tax to start with on all income 'from the transaction of virtual assets.' Meanwhile, the government will also be launching its own digital currency, in a somewhat ironic twist, hoping to strengthen the Indian Rupee by reinforcing it online, and move into the online transaction market by making its currency available there.
How these efforts will pan out of course remains to be seen. But one thing seems certain—the news is not likely to help Bitcoin's price, or that of any other cryptocurrency currently popular in India.
The news out of Russia is even worse.
Beyond Regulations: Russian Banking Authorities Promote Banning Cryptocurrency in Russia
Russia has long been a hub for cryptocurrency enthusiasts and traders. There, mistrust of central authorities runs deep, and the economic opportunities opened up by the decentralized currencies are hard to pass up. But that means a lot of wealth is by-passing the Kremlin. Perhaps it is no surprise then that Putin has been calling for regulation of cryptocurrencies.
The exact nature of the regulation that will end up being imposed seems unclear. On the one hand, you have the central bank, who proposed a blanket ban on all activity in the sector and use of cryptocurrencies. On the other hand, we have a much less severe 'roadmap to regulation' put forward by a larger consensus among governing authorities. While the form and severity these regulations will take remain unclear, their necessity doesn't not seem to be under question.
Obviously, the impact of the Russian executive's decision will depend a great deal on the form it takes. A blanket ban like the central Bank insists is necessary could cause a massive shift away from Bitcoin and other cryptocurrencies, while regulation is merely likely to lower demand and increase supply on the global market. Either way, 2022 is likely to see Russia's decision depress cryptocurrency prices. The only question is by how much.
While the extreme case is unlikely, the more moderate one is in line with the steps taken by other nations, and may provide a groundwork or model for still more to do the same, assuming Russian efforts actually work. So if prices are likely to fall, should cryptocurrency holders sell? Not according to financial investors at AQRU, not when there are better options.
What Should Cryptocurrency Holders Do Faced with Regulations in Russia and India?
With regulations and taxes cropping up on Bitcoin and other cryptocurrencies, prices are likely to fall temporarily (they may even be behind recent downturns), and holders tempted to sell. But that might not be the most strategic, or profitable, move for cryptocurrency holders right now.
For one thing, cryptocurrency values are likely to continue their upward trend, especially when they are currently in a trough. The very reason why governments are moving to regulate Bitcoin and other cryptocurrencies is because they know these decentralized alternatives are becoming increasingly attractive and are only likely to grow. If they didn't feel threatened, like Russia's central bank, or missing out, like India's Finance Minister, they wouldn't be acting in the first place. Selling now would be a mistake.
Especially when there are better alternatives. Just ask the financial gurus at AQRU.
AQRU Offers Returns Merely for Holding Cryptocurrencies
While governments are getting scared by cryptocurrency's potential for replacing standard currencies, others are seeing opportunity. AQRU was founded by a group of experienced investors and crypto enthusiasts who noticed a gap in the market: people, and especially companies, want and need cryptocurrencies on a short term basis, and are willing to pay for the privilege, but borrowing crypto is easier said than done because no one is lending it. Until now.
AQRU is exactly the kind of project the Russian Central Bank thinks might destabilize their own currency because it can take over in the banking space. AQRU accepts deposits and holdings in all kinds of cryptocurrency, as well as standard currencies and even stablecoins. AQRU then lends out based on that capital, investing and allowing for impressive returns, depending on the demand and volatility of the currency invested.
This means that you could earn around 7% or even up to 12% interest on your cryptocurrency holdings, without having to spend a cent of them. So instead of worrying about how you might lose wealth as regulators in Russia, India, and other nations start to get to work, you should be considering how to put your cryptocurrencies to work and gain more value from what you hold.
(Featured image from QuoteInspector.com)
DISCLAIMER: This article was written by a third-party contributor and does not reflect the opinion of Born2Invest, its management, staff, or its associates. Please review our disclaimer for more information.This article may include forward-looking statements. These forward-looking statements generally are identified by the words "believe," "project," "estimate," "become," "plan," "will," and similar expressions. These forward-looking statements involve known and unknown risks as well as uncertainties, including those discussed in the following cautionary statements and elsewhere in this article and on this site. Although the Company may believe that its expectations are based on reasonable assumptions, the actual results that the Company may achieve may differ materially from any forward-looking statements, which reflect the opinions of the management of the Company only as of the date hereof. Additionally, please make sure to read these important disclosures.