Sanofi dengue vaccine Dengvaxia suspended, under investigation in the Philippines
Sanofi is under fire for offering anti-dengue vaccine Dengvaxia to the Philippines while it is still on clinical trial.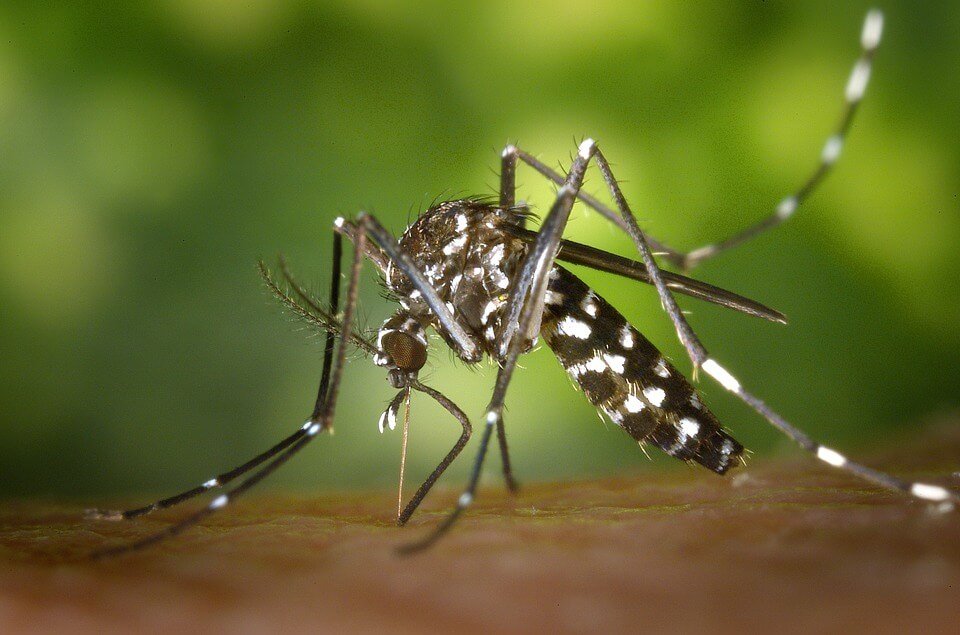 The Philippine government has ordered a probe into Sanofi's dengue vaccine, Dengvaxia, after reports of health risks it poses to individuals. The vaccine, which was used to immunize over 730,000 children in the country, could worsen the disease in some patients who were not previously infected with dengue.
The Philippines has one of the highest numbers of dengue cases in Asia, reporting more than 200,000 dengue fever cases in 2015 and 2016. From January to September this year, the Department of Health (DOH) reported around 97,000 cases with 526 deaths, per Outbreak News Today.
FDA halts sale of world's first licensed dengue vaccine
French drugmaker Sanofi last week issued a report saying that Dengvaxia could worsen the disease in some cases. The company's latest findings showed that "In individuals who have not been previously infected by dengue virus, there is an increased risk of hospitalization for dengue and severe dengue, predominantly Grade I or II Dengue Hemorrhagic Fever," Sanofi Philippines said in a statement. Meanwhile, "In individuals who have been previously infected by dengue virus, there is a clear and sustained benefit of being vaccinated with the dengue vaccine up to six years following the first injection."
To protect the public, the Food and Drug Administration ordered Sanofi to suspend sale, distribution, and marketing of Dengvaxia, to withdraw the drug in the market pending its compliance to FDA's directive, and to conduct information dissemination, CNBC reports.
The World Health Organization (WHO) recommends that for now, the vaccine should only be used in people who had prior dengue virus infection. The WHO hopes to complete its own full review of the data on Dengvaxia by the end of the year, per Reuters.
Brazil, where there is also a public dengue immunization program, also suspended the use of Dengvaxia to previously uninfected individuals. In Singapore, the Health Science Authority is working with Sanofi to strengthen the warnings on Dengvaxia's packaging.
Sanofi allays fears on Dengvaxia health risks
Sanofi Philippines denied that the children in the Philippines have been used as guinea pigs, reiterating that the DOH's $69.13 million program is not a clinical trial. General Manager Ching Santos also emphasized that the company rigorously tested the vaccine for 20 years.
Volunteers Against Crime and Corruption said there were three children who died since being vaccinated in April last year. However, the DOH said they have evaluated the clinical records and clarified that the deaths were not related to the dengue vaccine. Sanofi also stated that there are no reported deaths related to Dengvaxia as far they know.
Moreover, the results of Sanofi's long-term evaluation of the vaccine showed that there are significantly fewer hospitalizations due to dengue among individuals 9 years old and above who were vaccinated compared to those who were not vaccinated. In individuals with prior infection, six years of clinical data showed they received persistent protective benefit against the dengue virus.
Sanofi to miss Dengvaxia sales forecast
Dengvaxia has secured 19 licenses and was launched in 11 countries, including the Philippines and Brazil where dengue is a major health concern. Being the first approved dengue vaccine, Dengvaxia was forecast to generate annual sales of $1 billion.
However, the recent safety issue, as well as findings of uneven protection against different strains of the dengue virus, Sanofi is unlikely to hit the sales forecast. Analysts have cut down the sales expectations to $427.37 million by 2022, according to data from Thomson Reuters. Likewise, the company expects to take a book charge of $118.57 million in its fourth-quarter results. Meanwhile, Sanofi said this latest update on Dengvaxia would not affect its full-year guidance of stable earnings per share.