The TopRanked.io Weekly Digest: What's Hot in Affiliate Marketing [Week 10]
We here at TopRanked love learning lessons from worst-case scenarios. So with Silvergate crashing and burning, what can affiliates make of it all? Well, we've got a couple of ideas, and a great partner program to help you make the most of these ideas. And while we're at it, why not come for a ride with us through the Fediverse, the Culture Wars, and Warren Buffett's dirty little secret?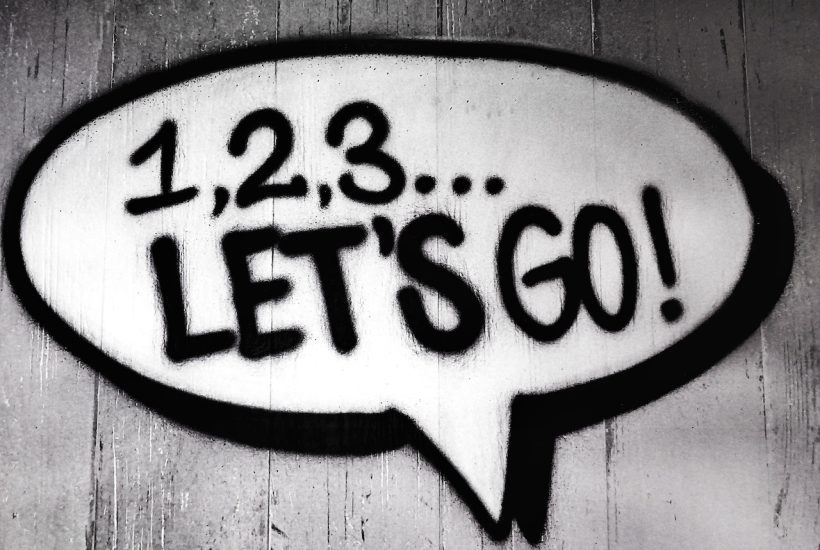 Another month, another crypto scandal as a company faced worries over its ability to "continue as a going concern." This month, them's the words of Silvergate.
Now, first things first, let's get something straight for those uninitiated in corporate doublespeak. When a company says it's worried about its ability to "continue as a going concern," what it's really saying is, "we're totally f***ed."
And while that version's nowhere near as polite (nor as good for investor relations), it does help to drive the point home a bit better. I mean, if we'd just called a spade a spade from the start, then we wouldn't have just watched Bitcoin tank when — surprise, surprise — Silvergate formalized its liquidation.
In any case, there are some lessons here besides the importance of straight talking.
So what are those lessons?
Well, the first one's simple — don't buy mortgage-backed securities with a ten-year maturity when interest rates are low. But that one should have been kinda obvious.
The less obvious lesson, however, is about diversification.
You see, the broader problem with Silvergate was twofold. First, they lacked diversity in their sources of funds. And second, they lacked diversity in where they invested those funds. That left them 100% exposed.
So here's the broader lesson for you: diversify your sources of funds, and diversify where you invest those funds.
Or, in other words, if you're all-in on monetizing with Amazon Associates, it's time you added a few new income sources.
And ditto for where you put that income. If you're investing habits currently read like "sh**coins, meme stonks, and to the moon," then it's probably time to introduce a few new phrases like "growth stocks and long-term growth potential."
Otherwise, when Amazon pulls the plug right as your DOGE bottoms out, you'll also question your ability to "continue as a going concern."
Lucky for you, this week's affiliate program will help you avoid both sides of this scenario.
TopRanked.io Affiliate Partner Program of the Week — Seeking Alpha
So, you want some new sources of income and a bunch of new investment opportunities? Then Seeking Alpha might be just the thing you're looking for.
First up, yes, they do have an affiliate program. And if you're anything like us, then you'll probably agree that it's 100% worth adding to your "sources of income" portfolio.
But more on that later.
The bit we really want to get to first is the Seeking Alpha product. We know that you (and your traffic) will love it.

Seeking Alpha — Stock Picks for Smart Investors
While Seeking Alpha bundles a bunch of products under one roof, the general theme here is helping you to find value stocks before they take off. And if you don't know what a value stock is, just say the words Warren Buffet out loud, and you should hopefully get the point.
Of course, there's a bit more going on at Seeking Alpha than just a rehashing of Buffet's philosophy. For starters, Seeking Alpha brings you hot takes and analysis from multiple sources, including many hedge fund insiders.
You're also getting access to a bunch of tools that buffet didn't have back in his day, like "quant" analysis and super-powerful stock screeners. But we won't bore you with a full laundry list. Instead, we'll just remind you of the overriding theme here — identifying undervalued stocks with long-term growth potential.
As for what that growth potential is, well, we'll get to that in a minute. But first, we do have to add a little disclaimer here. You know the drill — past performance is no guarantee of future results. Seeking Alpha does not take account of your objectives or financial situation and does not offer any personalized investment advice. Seeking Alpha is not a licensed securities dealer, broker or US investment adviser or investment bank.
Got all that?
Good, let's move on.

Are Seeking Alpha Stock Picks any Good
While the disclaimer is right, what other metrics have we got to evaluate Seeking Alpha with besides past performance?
Right, there aren't any. (Unless you've got a crystal ball, in which case, hit me up… I'll make you an offer.)
So, given it's the only reliable thing we have to go by, we might as well dig into them. Are you ready?
Boom! That's a 25% average annualized return since 2010 on Seeking Alpha's "Quant Ratings" strong-buy signals.
And if that doesn't sound so impressive when compared to what you made off of crypto, don't forget, that bubble barely lasted a year. Nor did it even come close to what you can expect once you compound that 25% over the long term. For reference, 25% a year over 40 years turns $10k into $75 million. (Now you see how Buffet got rich, right?)
---
GET 58% OFF ACCESS TO QUANT RATINGS: Unlock Seeking Alpha's premium products (including Quant Ratings) with a 1-year subscription for $99, down from $239 for a limited time.
---
Want to Sell Seeking Alpha to Your Audience?
Alright, let's get back to business as usual — affiliate marketing. As hinted at before, Seeking Alpha does have an affiliate program.

And yes, you are probably welcome to join. They're pretty open to a diverse range of traffic sources. So as long as you're not doing anything spammy or ludicrously off-brand, you've got a good chance of getting in.
As for the rest of the details, here's what you need to know:
30-day cookies with last-click attribution.
A steady rotation of deals to keep the offering fresh.
Tailor-made promotional materials.
Prompt net-30 payments via ACH or wire transfer.
Flexible commission models.
On that last point, the general rule is that you'll be working on a CPA basis. Here, you can expect something in the ballpark of about $90 for every new premium subscriber you drive to Seeking Alpha.
However, Seeking Alpha looks after its affiliates (we wouldn't recommend them otherwise). So if you think $90 CPA commissions aren't going to work for you, Seeking Alpha is all ears. Just make sure you can make a mutually beneficial case for whatever you're seeking.

Seeking Alpha Recap
Alright, that's enough for now.
If you need to know anything else about Seeking Alpha for investors, just Google "best stock research websites" and you'll find plenty of Seeking Alpha details (they feature in just about everyone's list).

And if you want to know more about the Seeking Alpha affiliate program, check out our full Seeking Alpha affiliate program review.
Alternatively, if you're in a hurry to get started, the only links you need are these:
Affiliate Marketing News Takeaways
36 Things at a Time
When you wanna be super productive, everyone knows it's best to stick with doing one thing at a time. Even country music star Morgan Wallen knows this. That's why he named his latest album after the title track, "One Thing at a Time."
Of course, far from being a work of motivational art, Wallen's title track is just another sappy country musak sob story about broken hearts and drinking problems.
But that's beside the point.
What we're really interested in here is the rest of the album, which, funnily enough, seems to be trying to do 36 things at a time.
Confused?
Why… we're talking about the tracklist.
Here's Why Wallen's Dropping a 36-Track Monster Album
Everyone knows it — the only thing today's platforms care about is engagement. And how do they measure engagement? Easy — clicks, likes, comments, or, in the music case, streams.
And that, dear readers, is why Wallen's dropped a 36-track monster this week. The theory is fans will go and listen to all 36 tracks and send his stream count through the roof.
Actually, scratch that. It's more than just a theory. Wallen already pulled a similar trick on his "Dangerous: The Double Album," which still sits at #6 on the Billboard 200.
In any case, if the theory plays out as expected, "One Thing at a Time" should hit the top of the Billboard 200 and pull in a fast 450 million streams.
Takeaway
Sure, similar tactics to boost stream numbers aren't exactly new. Cutting up podcast episodes into themed snippets or putting together mega playlists are old-hat tricks by now. And it's kinda the same ploy going on here.
But, if this mega-album hack proves anything, there are always variations on a tactic — you just gotta go out and find them.
Dad Jokes and Culture Wars
Hey, so speaking of Morgan Wallen, does anyone care to guess how he got so popular? Yep, that's right, he got canceled, resulting in an immediate 1,220% increase in sales.
Of course, getting canceled/boycotted doesn't always work out so well. The latest here is the #BoycottHersheys storm that kicked up this week in the wake of the "Her for She" campaign featuring a trans woman.
But, as we often say, when there's a storm, there's an opportunity. And the first to jump on the #BoycottHersheys opportunity here is Jeremy of Daily Wire/Jeremy's Razors fame.
Now, regardless of which side of the war you wanna take, you gotta admit — it's a clever campaign. It's timely, on point, and full of humor, even if lines like "one's got nuts" do verge into cheesy dad joke territory. But hey, "HerShe" did, too.
In any case, there's every chance the strategy will pay off big time. When Jeremy launched Jeremy's Razors with a similar campaign, the brand picked up 45,000 subscribers in its first week alone.
Takeaway
There are two takeaways here. The first is that playing into the culture war sells. This applies no matter what side of the fence you wanna sit on. And, between Hershey's HerShe and Jeremy's "one's got nuts," it's also clear that dad jokes aren't getting old anytime soon.
And this applies to anything. I mean, come on, just throw any two topics that play into the culture war together — let's say, transgender and Women's Day — and pick a product at random. Now, do you wanna try my new trans(in)continental incontinence products for the modern jet-setting businesswoman?
Of course, maybe don't try this cheap puns and cultural divisions tactic if you're an established megacorp selling a commodity product. We're pretty sure #BoycottHersheys isn't working out so well for one side in this latest battle.
Meta to Decentralize All the Things
Just two weeks after we saw Bluesky Social start rolling out invites to its platform, Meta has announced that it, too, wants to build a decentralized social network. And while copycat products are nothing new at Meta, this one's a bit different.
To understand why, you just have to look at how Meta has built all of its products. That is, each and every one is a giant walled garden designed with user lock-in at its core.
So is Meta's about-face the warning shot to indicate decentralization is the future? I mean, they have codenamed it P92. What could be more futuristic than that?
Well, not so fast.
Sure, decentralization was a massive theme when crypto went boom. And there's no questioning that Mastodon has got a whole lot of attention lately. But, as Casey Newton (Platformer) notes, the Fediverse's current tally of 2.6 million users is but a "rounding error" when compared to the 2 billion strong user base that Meta currently has.
But while low user counts are just another hurdle on the path to world domination, that's not all.
Here Are the Real Problems Decentralization Faces
In a blog post last year, Moxie Marlinspike (Signal founder) pointed out two glaring difficulties decentralization faces.
The first is that people don't want to run their own servers. He even goes as far as to say that nerds don't want to run their own servers.
And if you need proof of this, just look at how email quickly centralized into a handful of major providers. And yes, despite being over 50 years old, email is a 100% decentralized protocol. Talk about OG.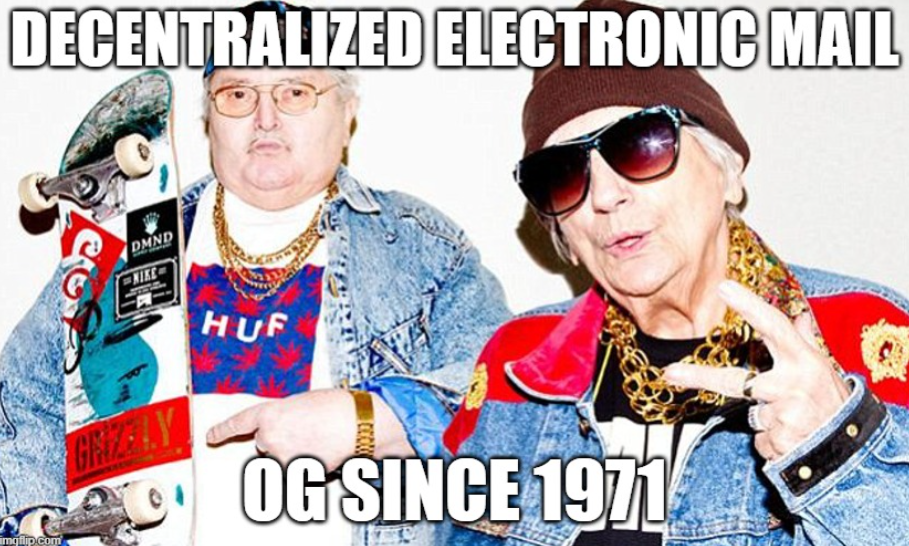 The second major hurdle Marlinspike points out is that protocols move slower than platforms. Again, using email as an example, he points out that email is still unencrypted, while WhatsApp went fully e2e encrypted in a year.
And why's that?
Because when everyone's running their own servers, everything moves slowly, even if it is mostly just a small handful of providers, like with email. Platforms, on the other hand, can "move fast and break things" since everything's under their control.
That allows for rapid innovation and product iteration while protocols get stuck in the past.
Takeaway
Look, as we pointed out two weeks ago, there will be some opportunities in these new decentralized social apps. Just don't hold your breath for them to become the next big thing. That may never happen.
And if you need any further proof that Meta jumping on a trend isn't necessarily a sign that something is about to go boom, just look at what happened to the metaverse once Zucks got on board.
Closing Thought
Remember how we spoke about Warren Buffet in our Seeking Alpha review? Do you remember how he got rich?
That's right, compounding his returns.
And while Buffett specifically credits compound interest, it doesn't mean the principal doesn't apply to anything else. The broader point is to take the money you have and invest it wisely. Don't just go out and blow it on the latest Air Jordans and shiny watches.
Now, obviously, you could take this to mean that you should invest it back into your affiliate business. And that's not the worst idea. But, if you agree with what we said about diversification, then you'd also agree that you might eventually need more in your income stream than just affiliate marketing.
So here's an idea. Start compounding your earnings today by taking out a Seeking Alpha subscription. You can grab 58% off a Seeking Alpha Premium subscription right now. And, once you've done that, you can get started selling it by signing up as an affiliate here.
__
(Featured image by SevenStorm JUHASZIMRUS via Pexels)
DISCLAIMER: This article was written by a third party contributor and does not reflect the opinion of Born2Invest, its management, staff or its associates. Please review our disclaimer for more information.
This article may include forward-looking statements. These forward-looking statements generally are identified by the words "believe," "project," "estimate," "become," "plan," "will," and similar expressions. These forward-looking statements involve known and unknown risks as well as uncertainties, including those discussed in the following cautionary statements and elsewhere in this article and on this site. Although the Company may believe that its expectations are based on reasonable assumptions, the actual results that the Company may achieve may differ materially from any forward-looking statements, which reflect the opinions of the management of the Company only as of the date hereof. Additionally, please make sure to read these important disclosures.