Dating & Dollars: Here's How Finances Ruin Relationships
A recent survey conducted by the luxury dating platform Seeking reveals that financial discussions play a significant role in relationships. The survey found that most users believe financial discussions should start as early as the first date or within the first week of dating, and that open and honest communication about finances was crucial when establishing a positive relationship.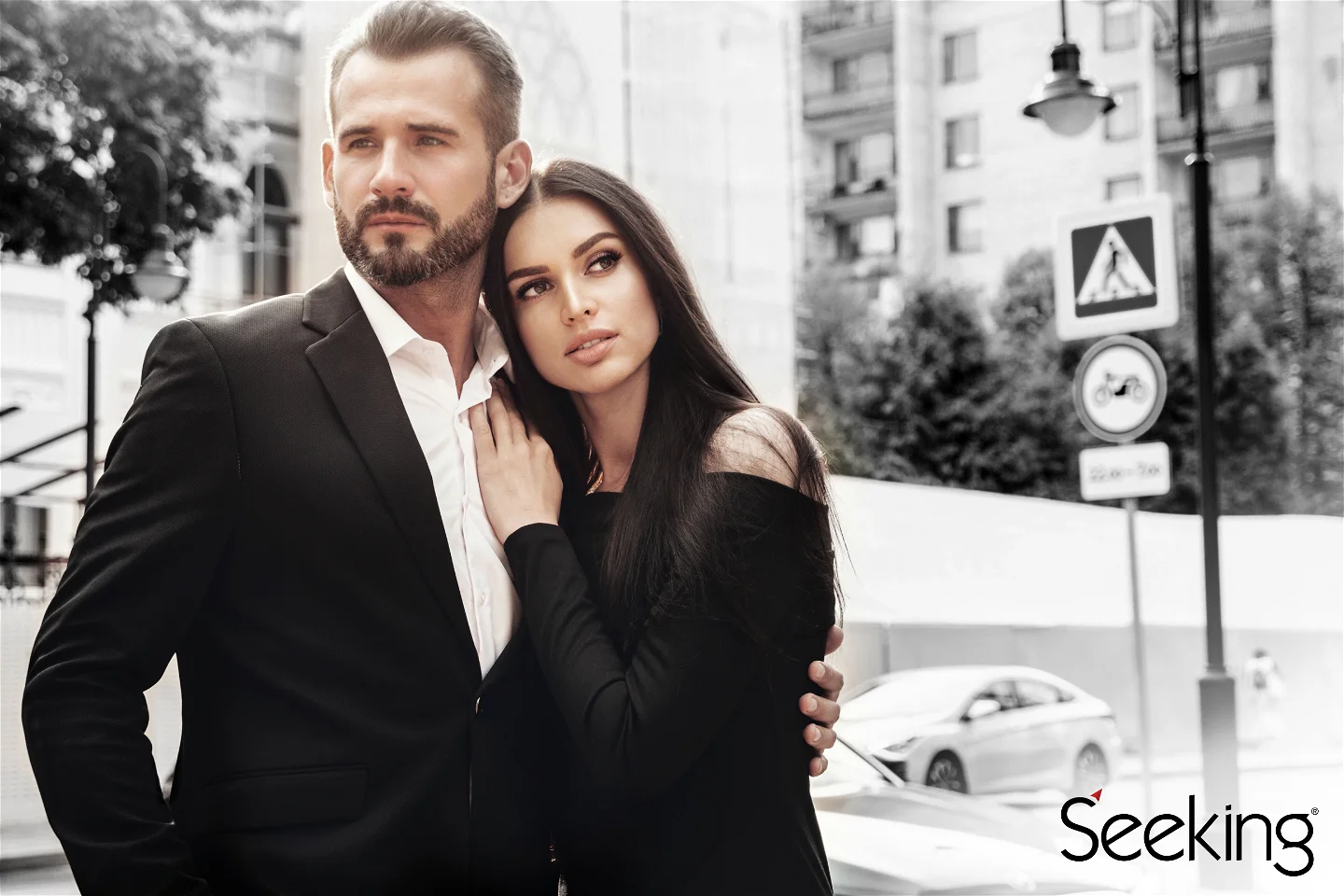 Finances aren't the first thing that comes to mind when thinking about love and romance. But, if recent data released by TD Ameritrade is anything to go by, then it's high time we put finances front and center in dating and marriage.
The big shock finding in TD Ameritrade's data was that 41% of Gen X marriages that end in divorce do so due to financial disagreements. And while things aren't quite as grim for Boomer couples at 29%, it's still not a figure to be proud of.
That's what prompted luxury dating platform Seeking to conduct a survey to get to the bottom of finances in relationships. In it, they probed the tricky questions, such as at what stage should financial discussions take place, how income disparity impacts a couple, and what peoples attitudes were towards things like bringing debt into a relationship.
Here's what they found.
---
DON'T TAKE RISKS WHEN DATING — Seeking is the leading dating website for successful singles looking to connect with stable, financially conscious partners. Learn more here.
---
Seeking Survey on Finances in Relationships — Key Findings
As a luxury dating website that bills itself as a place for successful singles to meet, finances are a hot-button topic for the platform and its users. So when Seeking reached out to its members with a survey about finances in relationships, it's no surprise the responses came thick and fast.
Of course, given the platform's focus, a central theme of the Seeking survey was to understand the importance of income when finding a partner. However, the survey dug much deeper than this and broached topics such as when is the appropriate time to start financial discussions.
When to Start Discussing Finances
On this topic, the majority of users were in clear favor of starting financial discussions ASAP. More specifically, 46% of men and 42% of women believed that financial discussions should start from the very first date.
As for the rest of the members, the grand majority said finances should be discussed within the first week of dating, with just 16% of women believing that the first week was too early.
Is it Okay to Lie About Finances?
When it comes to lying about finances, Seeking found that most women consider it a major red flag if their partner is not open and honest about their financial situation.
Fortunately, most women have little to fear. Seeking also found that most male users say honesty is the best policy when it comes to finances, with the majority saying they have never lied about their net worth or income to a partner.
Of course, not all had a clean slate when it came to being open and honest. However, of the small handful of men who did admit to lying, most of them (85%) said that they had understated their income in order to see if their date was more interested in them for who they are or because of their money.
Unsurprisingly given their overwhelming honesty when discussing finances, most male respondents (98%) were overtly confident about their financial position, with most stating that they believed that their dates would not lose interest in them if they knew their true financial situation.
Is Bringing Debt Into a Relationship Okay?
When it comes to debt, we start to see a bigger split between the sexes. While both sexes agree that talking about debt is a big part of discussing finances, attitudes were mixed over whether it was okay to bring debt into a relationship.
Among the male users that Seeking surveyed, the majority (59%) said that they would have no issue dating a partner who had accumulated some debt prior to meeting them. However, Women placed a far higher premium on a clean financial slate, with 88% stating that a partner with accumulated debts would put them off.
---
FIND A FINANCIAL MATCH — If you're looking for a partner who takes their finances as seriously as you, Seeking is the best dating website for successful singles.
---
Seeking Survey Shows How Financial Discussions Make or Break Relationships
The TD Ameritrade survey data on finances and divorce clearly demonstrated that finances are crucial to the health of any relationship. However, the raw figures alone didn't do much to reveal what, in particular, was the cause of marital breakdown.
And while the Seeking Relationships and Finances survey didn't dig into the specifics of marital finances per se, it does reveal two important things. The first is that financial discussions play a role in the health of any relationship right from day one. The second is that the most important thing is to have open and honest communication when discussing financial matters.
This is why the big takeaway Seeking wants to promote with its survey findings is the importance of honesty when establishing a positive relationship. And remember, this isn't just the opinion of the dating platform — 80% of female respondents said that a partner lying about their finances would be a massive red flag.
---
OPEN AND HONEST DATING — Get your next date off to the right start. Find other financially-minded singles with Seeking, the premier Luxury dating site.
---
__
(Featured image courtesy of Seeking)
DISCLAIMER: This article was written by a third party contributor and does not reflect the opinion of Born2Invest, its management, staff or its associates. Please review our disclaimer for more information.
This article may include forward-looking statements. These forward-looking statements generally are identified by the words "believe," "project," "estimate," "become," "plan," "will," and similar expressions. These forward-looking statements involve known and unknown risks as well as uncertainties, including those discussed in the following cautionary statements and elsewhere in this article and on this site. Although the Company may believe that its expectations are based on reasonable assumptions, the actual results that the Company may achieve may differ materially from any forward-looking statements, which reflect the opinions of the management of the Company only as of the date hereof. Additionally, please make sure to read these important disclosures.