How Singapore's Changi International Airport remains the best in the world
Changi International Airport is still one of the busiest airports globally, thanks to the improvement of its facilities and features.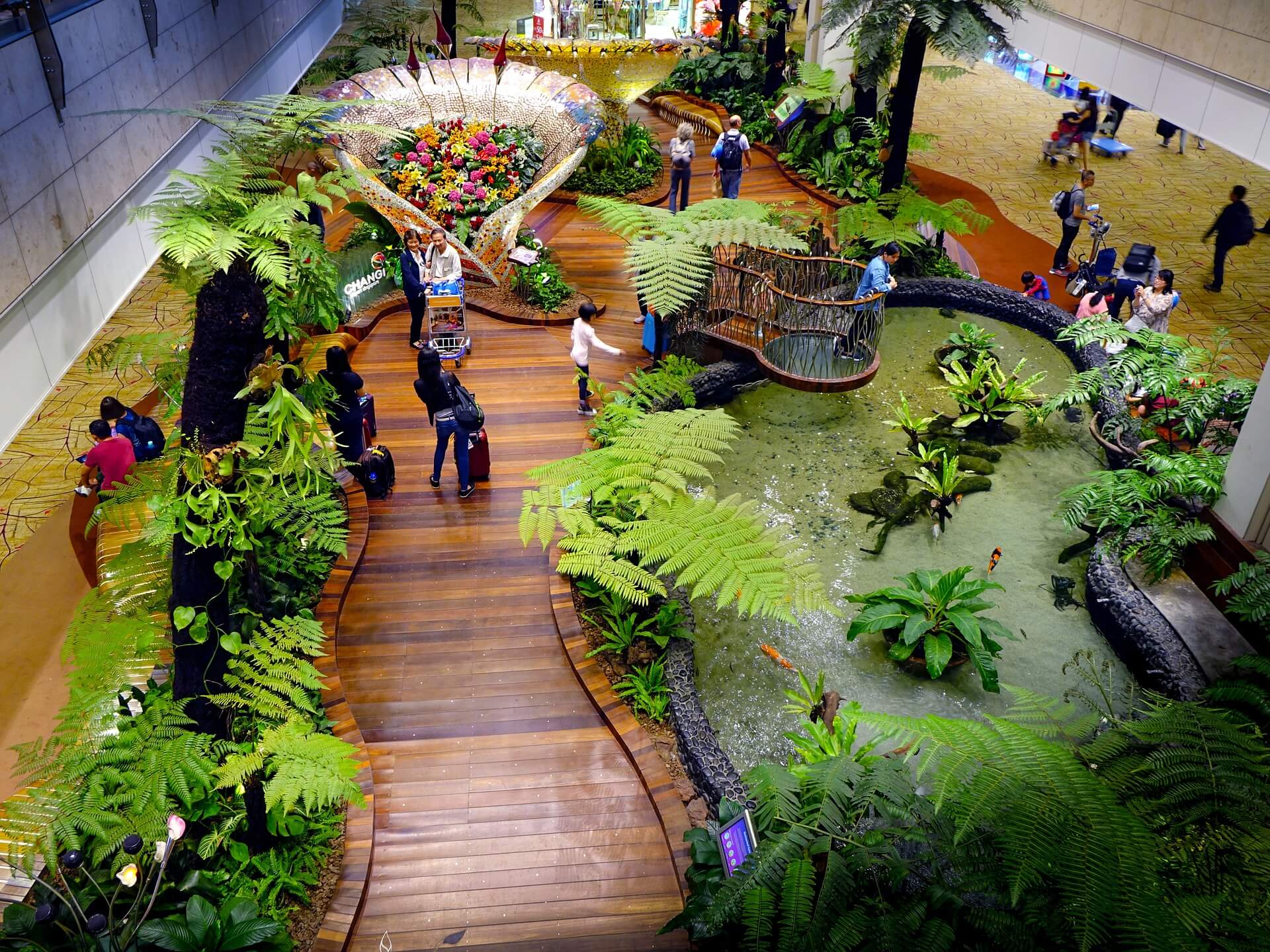 Singapore's Changi International Airport is pulling out all stops to constantly improve its features and facilities. As a result, the passengers keep on coming. The number of travelers that has been going through its doors and traversing its lobbies has been steadily climbing high. 
According to Channel News Asia, the figures as of July 2017 have reached 5.42 million—the highest in the airport's history so far. It has also breached boundaries, as this number is higher compared to the 5.21 million passengers who did business in the airport in June, the month before. The 5.42-million-figure is also considerably higher than that of July in 2016 and shows a 4.5 percent increase
And almost in step, aircraft movements likewise increased by 3.6 percent while airfreight throughput rose by 11. 2 percent.
The origin of the passengers who make up this increasing customer market is based all over the world. Changi International Airport is the hub where more than 100 international airlines ferret passengers daily to 380 cities and regions in about 90 countries. About 7,000 flights take place every week; it has been recorded that every 90 seconds, an airplane either lands or leaves.
The top four markets where passengers mostly come from are the United States, Germany, India, and the United Arab Emirates. The rise of travelers from these countries the past year has been double-digit.
Despite, or perhaps because of its immense popularity and the huge number of visitors it is attracting, the management of Changi Airport is not slowing down when it comes to raising the bar of its services, facilities, and features. The most recent, as reported in a separate article by The Straits Times, is the creation of an expansive Japanese-themed restaurant that can accommodate 300 diners. 
The Japan Gourmet Hall Sora will be open in November. The said dining establishment will be managed by SG Retail Pte Ltd, which is a joint venture between ANA Trading and Komars Group. It will specialize in Japanese cuisine, especially seafood and okonomiyaki pancakes, and focus both on Singaporean locals and international travelers.
The Changi Airport Group has also invested in automation to keep its terminals clean. Some of them will be robots with friendly-looking faces who might even be able to converse with some of the passengers. According to another article by Channel News Asia, four of them will be tasked to clean Terminal 4, and a few more will be added by 2018. The robots can cover 1,600 square meters of ground per hour.
It's safe to expect more attractive innovations to be launched in the next few years, as Changi aims to provide premier services to its growing number of global passengers.