Socially conscious investing is more than just a fad
Robo-advisors help address the need for sustainable, responsible and impact investing.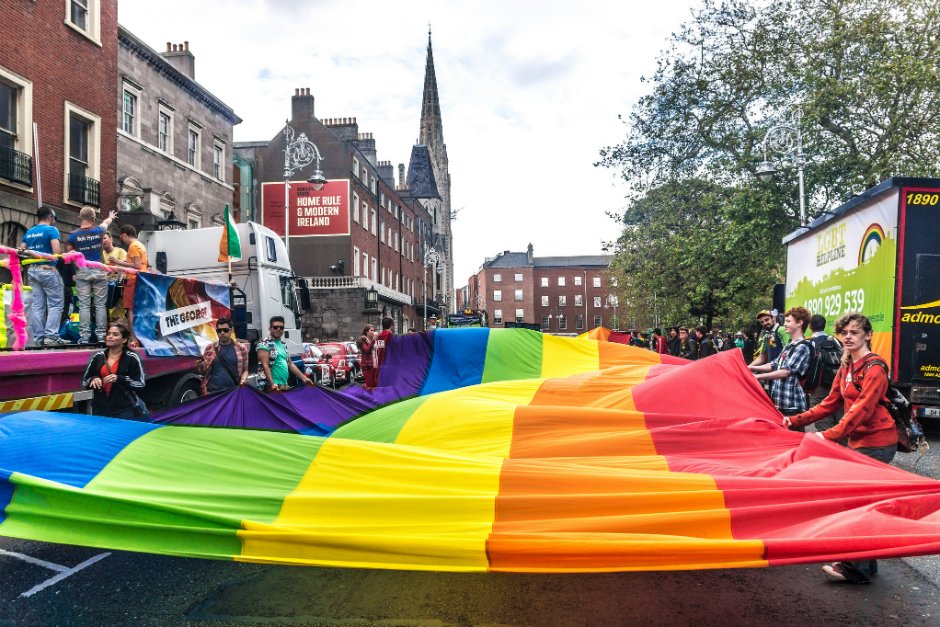 "80% of the 200 studies reviewed showed that stock price performance is positively correlated with good sustainability practices." — Study by the University of Oxford
Socially responsible robo-advisor investing is more than a fad; it's a full-blown movement. The premise of socially responsible investing or impact investing robo-advisors is that consumers hunger to invest their money in line with their personal values.
A recent Investment News article claims that financial advisors without socially responsible investment choices will sacrifice clients.
Robo-advisors recognize the cry for SRI investing (sustainable, responsible, impact) options and are filling that need.
There are at least 40 socially conscious ETFs with $3.1 billion AUM, according to Sumit Roy in a recent ETF.com article. ETF.com's top 10 socially responsible ETFs (also known as ESG – environmental, social, governance funds) come in several varieties from iShares MSCI ACWI Low Carbon Target ETF (CRBN) and iShares MSCI Global Impact ETF (MPCT) to the broader focused iShares MSCI EM ESG Optimized ETF (ESGE).
If you're seeking the simplest way to tap into the impact investing trend, you might buy a socially responsible ETF. But, if you want in-depth investment management, low fees, and the opportunity to invest with your own values, then an impact investing robo-advisor might be for you. A few digital investment advisors focus solely on socially responsible investing, while others include impact investing within their menu of available funds.
Top impact investing robo-advisors
1. M1 Finance Socially Responsible Investing
The M1 finance app is a perfect solution if you're seeking to craft your own portfolio and leave the management to the pros. M1 uses a "pie" portfolio model, with each fund, stock, or a specific type of asset as one piece of the pie. You choose the percentage to invest in each asset, and M1 Finance does the rest. If you're a socially conscious investor, then populate one piece or more of your investment pie with impact investing ETFs or socially conscious companies. The fees are among the lowest, too.
Impact investing benefits of investing with M1 Finance robo-advisor:
Design your own portfolio and select the pre-made socially conscious funds.
Create your socially conscious robo-advisor portfolio and more.
Add in other types of investments to your M1 Finance portfolios such as bond funds, real estate funds or even a target date or hedge fund allocation.
The beauty of M1 Finance is the ability to perfectly customize your investments to align with your goals and values. And the socially responsible portfolios make it that much more accessible to do good and make money.
2. Motif Impact Investing
Motif gives you the opportunity to be your own portfolio manager for a low fee. The basic model offers pre-made or personally designed Motif's or collections of 30 stocks for $9.95. You can choose your own Motif's or pick already created 30-stock portfolios.
To satisfy impact investors, Motif analyzed and categorized each stock based upon its Environmental, Social and Corporate Governance (ESG) impact. Investors have several choices when creating their Motif Impact investment portfolios.
Here's how Motif's Impact Investing Robo-Advisor Portfolios works:
Choose a preferred asset allocation among the 7 asset classes, as influenced by risk comfort level.
Choose a time horizon for your investments.
Choose your impact preferences, from the Impact Categories: Sustainable Planet, Fair Labor, and Good Corporate Behavior.
Each default asset class also has a companion ESG (environmental, social, corporate governance) portfolio, that includes the companies scoring the highest in a particular ESG category.
3. Grow Invest app
Grow Invest is committed to helping investors align their values and their money by providing options to support companies that help the environment or improve society. Instead of blindly investing in a company with ethics or impact that don't fit with the investor's values, Grow gives users the option to make a difference while growing their wealth.
Grow asks you questions about causes that matter to you.
Grow customizes your portfolio according to your values.
Grow's investment assets cover a wide range of asset classes.
Like other robo-advisors, Grow Invest manages your investments, rebalances them, and charges a low 0.25% flat fee. Your personal Grow Score explains how well your portfolio is meeting your impact investment goals.
4. Betterment SRI Portfolio
Betterment is one of the first robo-advisors and continues to innovate. After adding access to human advisors, Betterment now offers socially responsible, impact investing options to its investors.
Sticking with its low-fee diversified approach, the Betterment SRI (socially responsible investing) portfolio elected to replace the U.S. large-capitalization stock allocation with an SRI alternative for interested investors. By replacing the U.S. large-cap fund with iShares DSI, an ETF that tracks socially responsible companies, Betterment customers can participate in socially conscious investing.
Unlike other impact investing robo-advisors, Betterment only adds socially responsible investing to one component of the investor's total portfolio. To maintain its low fees and high liquidity, Betterment maintains the existing funds in its other asset classes, such as value, small-cap, and international stocks and bonds.
Betterment elected this SRI strategy to avoid other pitfalls of impact investing:
High fees and lack of tax optimization
Lack of proper diversification
An unsystematic approach to choosing individual SRI funds or companies
Despite Betterment's limited SRI approach, they acknowledge that they may expand impact investing options in the future. The new impact investing choice underscores why Betterment remains one of our favorite robo-advisors. This robo's low cost, broad diversification and access to human financial advisors makes it tough to beat.
5. Earthfolio
Earthfolio is an online investment advisor for investors who only want ESG companies in their portfolios.
According to the company website, "Every portfolio we build invests exclusively in a broad spectrum of sustainable mutual funds that screen on up to ten environmental, social, and governance, criteria."
Like other robo-advisors, Earthfolio begins with a brief questionnaire. The investor's answers guide the asset allocation which aligns the user's goals and risk tolerance with her asset allocation (percent invested in each type of fund). The company also rebalances and manages the investments. This is where the similarity with other robo-advisors ends.
In general, Earthfolio's available investment funds, most of which lean towards the socially conscious realm, are not low fee index funds but higher cost professionally managed offerings. This leads to greater underlying costs. It also creates a challenge for this robo to beat the indexes.
Unlike many of Earthfolio's robo-advisory peers, this company offers an impact investing menu of both stock and bond funds by a variety of providers. A sample of the available Earthfolio funds includes Calvert Green Bond (CGAFX), TIAA-CREF Social Choice Bond (TSBRX), CRA Qualified Investment (CRATX), Access Capital Community (ACASX) and more.
Earthfolio's bond and stock funds cover the socially conscious investing landscape and invest in firms committed to these socially responsible spheres:
Environment
Clean Tech
Equality & Diversity
Human Rights
Fair Labor
Animal Welfare
Non-Violence
Corporate Governance
Healthy Living
Community Development
Fossil-Fuel-Free
Shareholder Advocacy
Earthfolio is a viable choice for the diehard socially conscious robo-advisor investor, who wants her entire portfolio to be invested in line with her values. Earthfolio's management fee is 0.50%, like other robo-advisors, yet the underlying fund management fees are a bit pricey. Finally, there may be lower cost impact investing robo-advisory alternatives to meet a similar end.
6. OpenInvest
In another twist to the standard robo-advisor, OpenInvest is structured as a Public Benefit Corporation (PBC), as opposed to an LLC, C Corp or other legal structure. A PBC writes the corporation's social and environmental mission into their legal charter. Recognized in 30 states, the PBC status hones in on a company's impact on the wider public. OpenInvest follows in the footsteps of Patagonia, Kickstarter, and other socially conscious firms.
Like its robo-investing peers, OpenInvest aligns your asset allocation with your risk level and goals; offers tax loss harvesting, a variety of account types; and charges a single 0.50% of AUM fee.
OpenInvest also follows a passive investing approach but only includes impact investing firms. OpenInvest chooses the investment companies after screening the S&P 500 universe for companies that meet their socially conscious investment criteria. These diversified impact investing companies make up the investors equity or stock holdings. The company plans on adding small-cap and international firms as well.
The investor can choose a low fee, diversified bond ETF (BND) for the fixed portion of their portfolio. Or there's the option to invest in a "Green Bond" fund (CGAFX), with a higher underlying management fee.
Investors with OpenInvest either directly or indirectly own 70%-80% of U.S. publicly traded companies. These are several of the impact investing categories the firm supports:
Invest in ethical supply chains
Divest from big tobacco
Invest in companies that support LGBTQ employees
Divest from fossil fuel producers
Divest from companies driving deforestation
Invest in women leaders
Invest in companies supporting refugees
Divest from gun violence
Divest and defund the Dakota access pipeline
Divest from carbon emissions pollution
Stand up to Donald Trump
Similar to Earthfolio, OpenInvest is for the die-hard sustainable investor who exclusively wants to fund firms that align with his values. Although because OpenInvest directly invests in individual impact investing firms, the underlying management fees will likely be lower than those of Earthfolio.
Impact investing robo-advisors wrap-up
There is a socially conscious investing robo-advisor platform for every type of investor. From the woman who invests solely in stock and bond funds that align with her values to the man who wants the opportunity to include ESG investing as a part of his investment mix. That's the beauty of the competitive environment. There's an investment management service tailored to each type of investor.
In the end, sum up your own values and the features you're seeking in a digital investment manager. Then, do your own due diligence. As demand grows, it's likely that more impact investing robo-advisors will emerge.
(Featured image by William Murphy via Flickr. CC BY-SA 2.0)
—
DISCLAIMER: This article expresses my own ideas and opinions. Any information I have shared are from sources that I believe to be reliable and accurate. I did not receive any financial compensation in writing this post, nor do I own any shares in any company I've mentioned. I encourage any reader to do their own diligent research first before making any investment decisions.