Healthcare Workers Are Risking Non-HIPAA-Compliant Comms — Here's How iPlum Solves It
As smartphone technology has progressed, what it means to be on call as a healthcare worker has evolved far beyond getting beeped on a pager. Now, the volume of sensitive patient information finding itself on practitioners' mobile devices is causing issues with HIPAA compliance, creating an urgent need for more secure solutions. iPlum is one company to answer this call — here's how.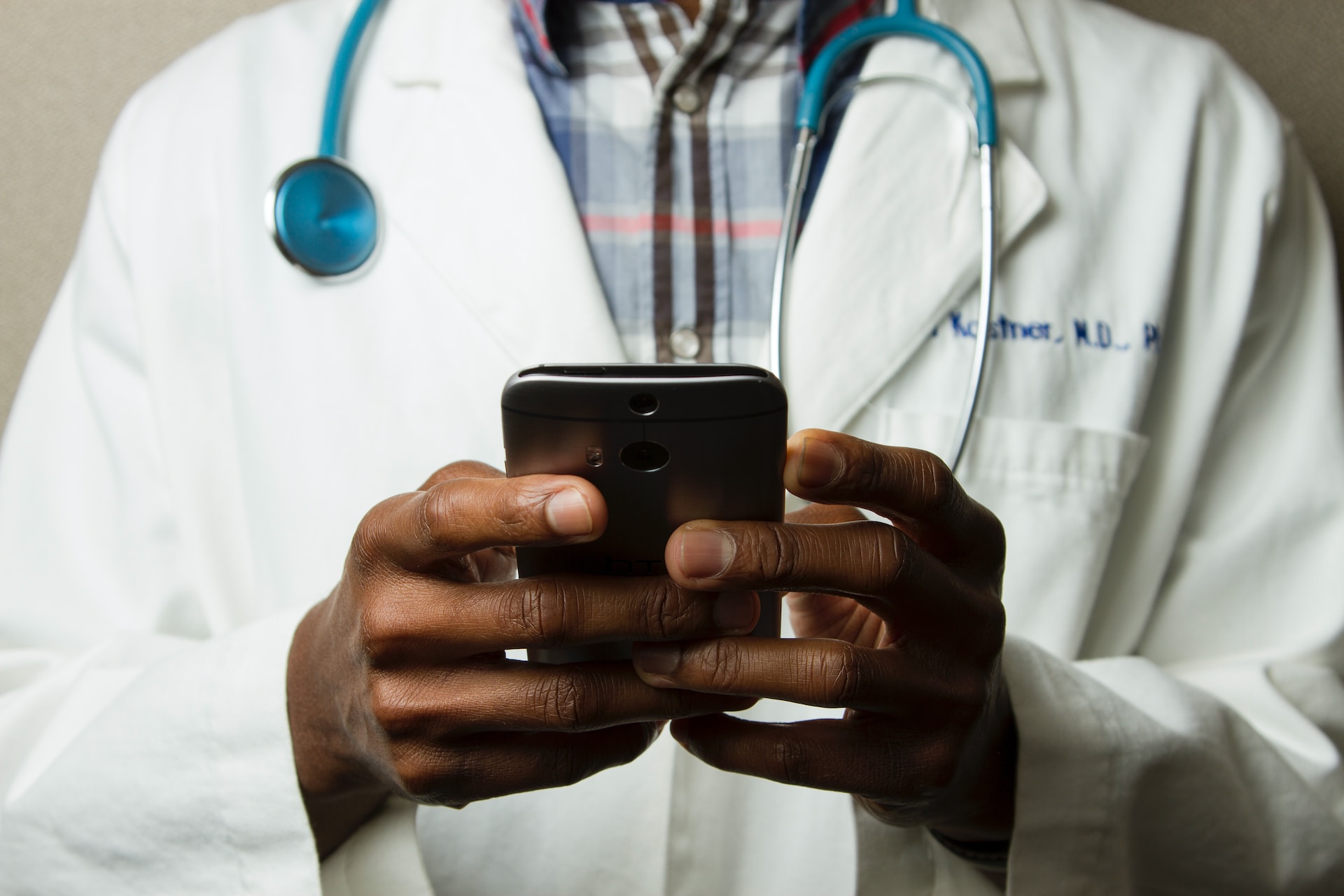 Smartphones have been a real boon for healthcare professionals. Offering a massive functionality boost over traditional pager systems, today's healthcare workers can do everything from responding to emergencies, consulting on critical cases, and maintaining a continuum of care, regardless of where they may be.
But nothing is ever without its problems. And smartphones, especially for healthcare workers, come with plenty of them.
There are, of course, the same work-life woes that plague every modern, always-connected worker. But for healthcare professionals, the problems are more than just personal concerns.
Critically, the constant exchange of sensitive information between devices can open up a labyrinth of compliance concerns, making the safeguarding of patient confidentiality a high-stakes game.
Fortunately, there is a solution.
Meet iPlum — a comprehensive, HIPAA-compliant mobile communications platform built for professionals who need mobility and privacy in their work communications.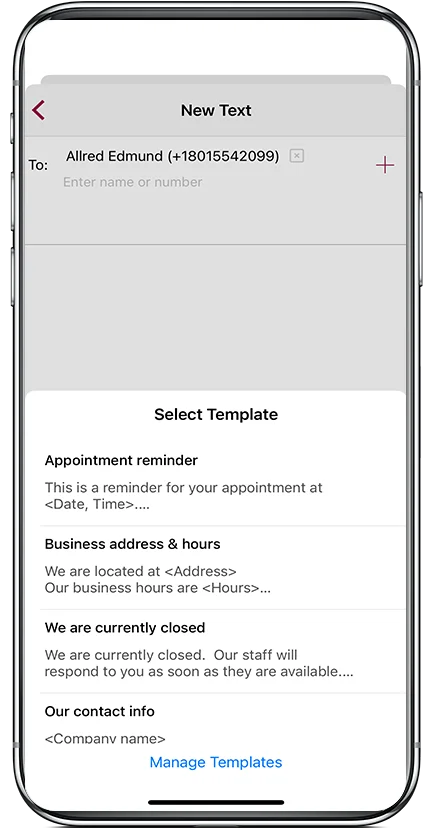 iPlum — A Comprehensive, HIPAA-Compliant Mobile Communications Platform
While there are dozens of mobile communications platforms offering a long list of features like auto-attendants and call transcription, HIPAA compliance is rarely one of them.
That's where iPlum stands apart in the crowd, making it perfect for the modern healthcare worker.
Using advanced encryption and security features, iPlum allows users to maintain a secure, separate business line on their existing mobile devices, ensuring watertight privacy for all calls and texts.
Of course, while iPlum puts a high priority on security and HIPAA compliance, it's not at the expense of other features we'd usually expect in a business-oriented communications platform. That means, along with all the security and privacy features that keep it HIPAA compliant, iPlum also delivers a fully functional suite of power-user tools that can compete with any other platform out there.
How iPlum Delivers Bulletproof HIPAA Compliance
iPlum's dedication to HIPAA compliance means you get the highest confidentiality and security standards in any communications platform on the market. This makes it especially suited to dealing with healthcare information.
Here's a taste of just a few of the ways iPlum protects healthcare workers and their patients.
Secure Communications
iPlum safeguards communication lines making sure that all calls, texts, and even faxes pass through encrypted channels and are protected against unauthorized access. The same applies to voicemails and any other stored data, ensuring that sensitive patient information left in voicemail is kept strictly confidential.
Access Control
Patient confidentiality is central to the iPlum platform. In addition to full end-to-end encryption, iPlum ensures that only authorized personnel have access to any confidential information, ensuring it is shielded from unauthorized access or disclosures.
HIPAA-Compliant Consent
iPlum offers features like secure texting and call recording with professional, free consent messages that align with HIPAA compliance standards, ensuring that every interaction is conducted with full, compliant consent.
Secure Client Communication
iPlum provides a free iPlum app for secure client communication, ensuring that they can communicate health information with assurance and reliability.
Beyond HIPAA Compliance — iPlum Power Tools
As promised, iPlum comes with a comprehensive suite of tools and features that help it stand up against the dozens of non-HIPAA-compliant competitors out there.
Here's a taste of what iPlum has to offer healthcare professionals in addition to data privacy and HIPAA compliance.
Automated Receptionist
Elevate your healthcare business's image with iPlum's virtual receptionist, allowing even the smallest operations to put up the same professional image as the big guys.
Smart Business Hours
Stay right on top of your communications during business hours, and allow voicemails to take the lead afterward using automatic scheduling.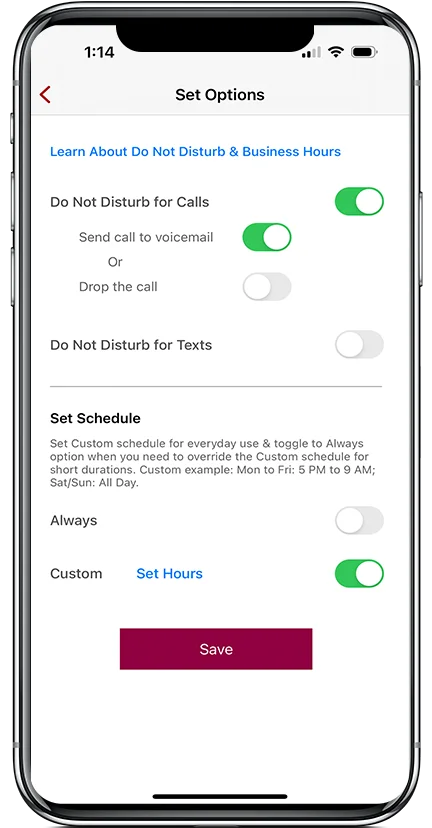 Team Accounts
Centralize and simplify user management with tailor-made profiles and permissions.
Automated Texting Features
Turn missed calls into opportunities with automated, personalized follow-up texts. Stamp each message with a professional signature.
Secure Texting
Guard sensitive information with iPlum's encrypted texting.
Compliance Made Convenient
With iPlum, HIPAA & HITECH compliance is not just a tacked-on feature — it's right at the core of the platform.
Advanced Voicemail Features
Say goodbye to outdated voicemail practices. iPlum brings automated transcriptions and audio files right to your fingertips.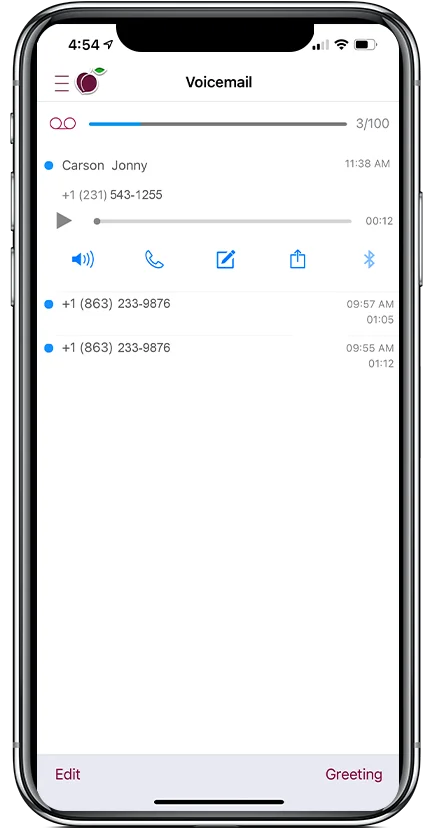 Secure Call Recording
Enhance your professional image with iPlum's seamless call recording feature with built-in user consent tools.
Compliance
iPlum ensures that your business meets all legal and financial compliance requirements, safeguarding it against the intricacies of regulations like Dodd-Frank, CMS, and Consumer Protection Acts.
CRM Features
Organize and streamline your contacts with a business address book combined with advanced CRM features.
Security and Access Control
Secure your communications with robust password protocols, encryption, and two-factor authentication (2FA).
BYOD
Get the best of both worlds by integrating the iPlum business line into your existing devices.
Out-of-Office Greetings
Provide clarity and manage expectations with out-of-office messages, ensuring smooth communication flows.
API Features
Harness the power of cross-platform integrations with systems like EHR and EMS through a seamless API.
HIPAA-Compliant Faxing
Experience the ease of sharing vital information through secure online faxing, making each transaction smooth and reliable.
Ensure Continuity with Number Portability
Seamlessly transition your existing number to iPlum, ensuring that your business sails smoothly through technological upgrades.
Dual Calling Reliability
Never drop a call. iPlum can use both your phone's voice network or switch into internet mode with Wi-Fi/3G/4G/LTE.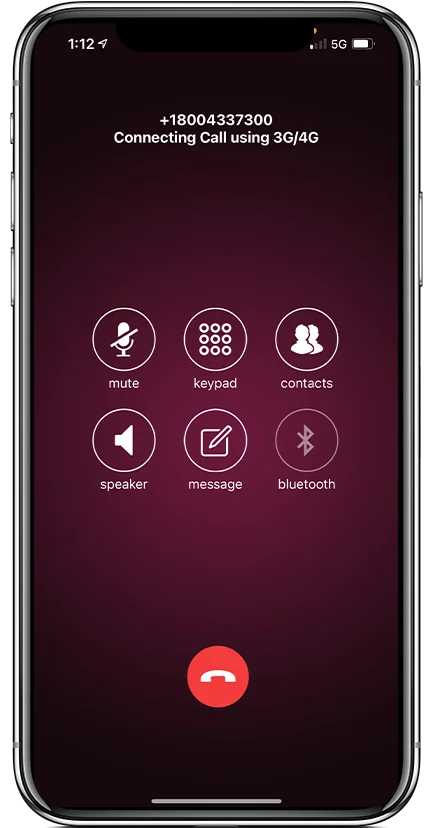 Powerful Reporting Features
Gain in-depth insights into your iPlum usage with comprehensive reports, enabling effective account management and utilization analysis.
FAQ
What exactly is iPlum?
iPlum is a cutting-edge mobile communications platform that provides healthcare workers and other privacy-conscious professionals with secure, reliable calling and texting.
How does iPlum prioritize security and privacy?
iPlum places a strong emphasis on the security and privacy of communications through advanced encryption, access controls, and full HIPAA compliance.
Can I maintain my existing phone number when switching to iPlum?
Yes. iPlum allows you to port your existing phone number to its service, ensuring continuity and convenience as you make the transition.
How does iPlum enhance business communications?
iPlum's power-user features allow for dual calling reliability, auto text replies, secure texting, business hours settings, voicemail transcriptions, and more, ensuring your business communications are streamlined and effective.
What makes iPlum suitable for healthcare professionals?
iPlum is deeply committed to HIPAA compliance, with bulletproof security features like encrypted texting and secure voicemail storage that makes it a reliable choice for healthcare professionals handling sensitive patient information.
How user-friendly is the iPlum interface?
iPlum prides itself on a user-friendly experience and features an intuitive interface that users can navigate effortlessly, making reliable, HIPAA-compliant communication a breeze.
Is iPlum only for healthcare professionals?
No. iPlum is a fully-fledged communications platform with every feature the modern business needs. It's strict, HIPAA-compliant security and access control tools make it perfect for any privacy-conscious professional.
Is iPlum a reliable communications platform?
iPlum ensures crystal-clear call experiences and facilitates uninterrupted communication through features like dual calling reliability, allowing for seamless switching between voice networks and internet modes.
Elevate Your Professional Communications with iPlum
In a world where security and reliability are paramount, iPlum stands out as the communications platform of choice for the modern healthcare worker.
From HIPAA-compliant secure texting to crystal-clear call reliability, iPlum is packed with the features you need to keep both your clients, and the regulators happy.
And with seamless integrations and full number portability, making the switch to iPlum is guaranteed to be a smooth, seamless transition.
To learn more, visit the iPlum website today.
__
(Featured image by National Cancer Institute via Unsplash)
DISCLAIMER: This article was written by a third party contributor and does not reflect the opinion of Born2Invest, its management, staff or its associates. Please review our disclaimer for more information.
This article may include forward-looking statements. These forward-looking statements generally are identified by the words "believe," "project," "estimate," "become," "plan," "will," and similar expressions. These forward-looking statements involve known and unknown risks as well as uncertainties, including those discussed in the following cautionary statements and elsewhere in this article and on this site. Although the Company may believe that its expectations are based on reasonable assumptions, the actual results that the Company may achieve may differ materially from any forward-looking statements, which reflect the opinions of the management of the Company only as of the date hereof. Additionally, please make sure to read these important disclosures.