South Korea experiences decline in Chinese visitors, but will the situation improve?
The decline in the number of Chinese tourists visiting South Korea began when Seoul proceeded with the deployment of an anti-missile system.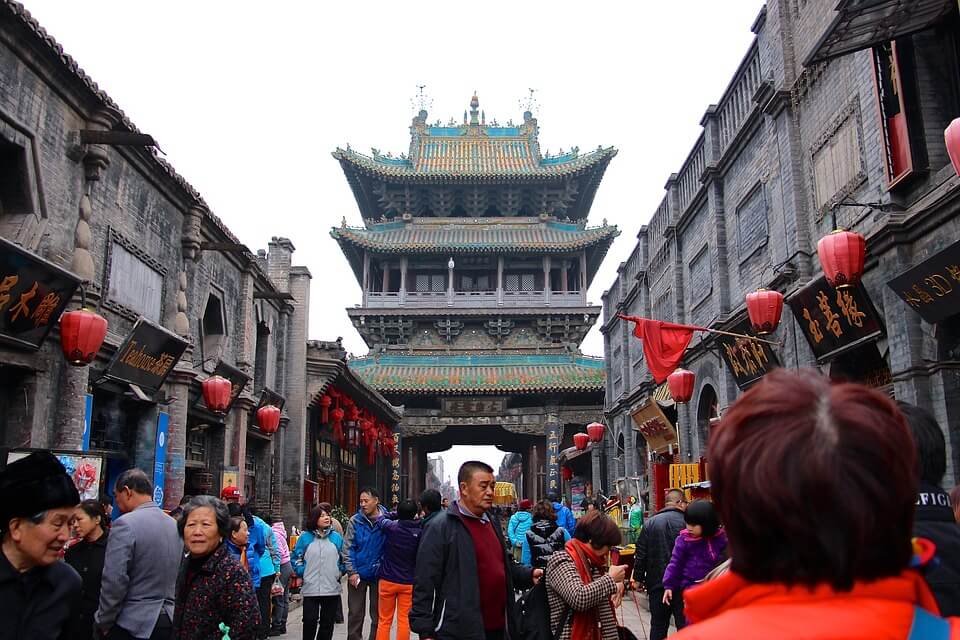 South Korea is one of the most sought-after places to travel, thanks to its rich history and very modern culture. According to the Korean Tourism Organization, there were 17 million foreign visitors to Korea in 2016. Of this, half of the number hailed from China. However, that number dwindled between March and October 2017, falling 60.1 percent and landing at 2.38 million, per Yonhap News Agency.
The cause for the decreasing number of Chinese tourists to South Korea is because of the tension between the two countries. Quartz reported that last year, China decided to boycott South Korea's tourism industry due to Seoul's move in installing an American anti-missile system called Terminal High Altitude Area Defense (THAAD) that cost the country $6.8 billion.
In March 2017, China and South Korea's relationship went south when Seoul proceeded with the THAAD's deployment despite Beijing's views of it being capable of endangering its national security. Because of this, travel agencies were instructed by the China National Tourism Administration to halt the sale of group packages to South Korea.
In a report from CNN, while South Korean president Moon Jae-in's administration froze the deployment of the THAAD missile defense system, the country was also open to talks with Pyongyang but to no avail.
The senior advisor to President Moon, Moon Chung-in, said that "President Moon was against the deployment of THAAD. At the same time, he was a strong proponent of dialogue and negotiation with North Korea. But … North Korea has continued to show unruly behavior and provocation."
The impact of the China travel ban beyond the travel sector
Due to the issue around the THAAD missile system, China retaliated by choking South Korean businesses, and the latter suffered heavy losses.
Another report from CNN revealed that it wasn't just the travel industry that is taking a hit, but other industries as well. Hyundai's China sales fell 64 percent, and state media urged consumers to stop purchasing its cars as a response to South Korea's decision regarding THAAD. The revenue decline also forced the Korean car manufacturer to stop its Chinese factory operations following a conflict with a supplier because of the late payments.
Meanwhile, in the retail industry, Lotte Group gave the South Korean government the space it needs to house the missile defense system. Because of its support, Lotte's duty-free business in South Korea is affected due to the low number of Chinese tourists.
Additionally, Chinese officials suspended Lotte's retail stores in the country, and in the second quarter of 2017, Lotte's supermarket business in China experienced a sales decline of 95 percent.
Top South Korean tourist destination affected by the travel ban
Jeju Island, a top South Korean tourist destination for Chinese tourists that is just a one-hour flight away from Shanghai and two and a half hours away from Beijing, also suffered due to China's travel ban, South China Morning Post reported.
The island—considered as the Hawaii of South Korea—has benefitted from Chinese tourists since 2008 when it began offering visa-free entry to these citizens. About 90 percent of its foreign visitors hail from China. In 2016, the island received 3.1 million Chinese tourists, but from January to July 2017, the number of visitors dropped 66.8 percent and reached 589,100 from 1.77 million of the same period in 2016.
Despite this struggle, some businesses remained upbeat. Marriott opened its first resort in Jeju in December, and the hotel chain is still optimistic that the business won't just attract domestic travelers but international ones as well from Japan and the rest of the Asia Pacific. Meanwhile, Feng Chuntai, the Chinese consul general in Jeju, believes that the trouble over Chinese visitors is "only temporary."
Where are Chinese tourists going?
Thanks to an affluent and growing middle class, Chinese tourists are more than willing to spend on experiences. CNBC reported that in this year's recently concluded week-long Lunar New Year holiday, it was expected that 6.5 million Chinese travelers were spending their break abroad, 5.7 percent higher compared to the 6.15 million who traveled during the same season in 2017. Each traveler was forecast to spend almost $1,500 over the course of their trips.
With a lot of money and time to spend, where are Chinese tourists going? According to a report from The Diplomat, neighboring countries to China like Indonesia, Japan, Singapore, Thailand, and Vietnam are the most popular destinations. Meanwhile, wealthier Chinese travelers are going to more exotic locales such as Antarctica, Argentina, Brazil, Finland, Iceland, Mexico, New Zealand, Norway, Tahiti, and Tanzania.
It is also worth noting that an average travel will spend $25,200 for a trip to Antarctica. Despite how expensive it is, this year's travelers to the said continent have increased twofold in comparison to last year's numbers.  
While the tension between South Korea and China has hurt businesses, experts have said that there are several signs indicating that travel might return to normal. Forbes reported that Chinese tourists still favor trips to South Korea due to how close it is to China and that travelers still want to learn about their historical links to the country. However, East-West Center senior scholar Charles Morrison said that it will take six months for Chinese tourists to return "because of the time needed to organize and market tours."