Soybeans bounce off bears
US soybeans production struggle to keep up with inventories. Despite a drop in numbers, Brazilian and Argentinian production keep soybeans fear at bay.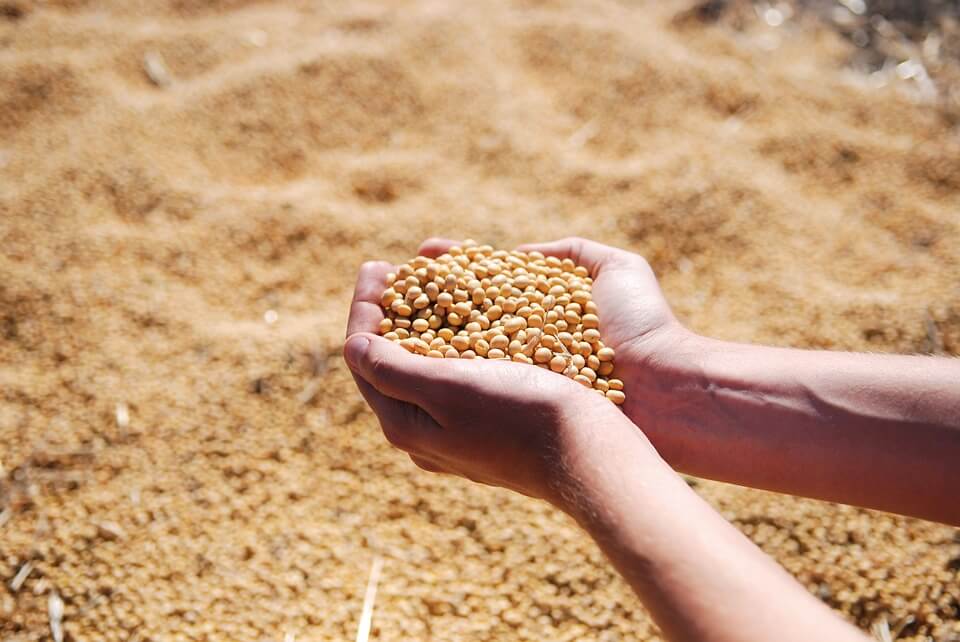 Thursday's February World Agricultural Supply and Demand Estimate (WASDE) offered up a bit of everything for the bulls and the bears. However, what appears to be bearish at face value received a bullish response from the market – Soybeans.
As we have known for a while now, U.S. soybeans are struggling to keep up with the southern hemisphere when it comes to protein and oil content. As end users rush to buy South American soybeans, U.S. exports have struggled to keep pace with last year. Seeing an export estimate from the USDA reduced by 65 million bushels on the January WASDE was disappointing but expected as was yesterday's reduction by another 60 million bushels. Now estimated at 2.1 billion bushels; down from last year's record 2.174 billion bushels. This has not pushed U.S. ending stocks to a massive 530 million bushels; up from 302 last year and 197 in 2015/16.
As U.S. soybean inventories sit just under the record, the face value of that report is bearish. Not only are U.S. inventories high, but South America is still coming out of a record crop as well. Then to make matters worse, the USDA raised Brazilian production to a 112.0 MMT. Brazil's CONAB, however, released their own estimate yesterday and pegged soybean production just under the USDA at 111.55 MMT as many assume production estimates will continue to climb through the season.
Further on the global scale, as the USDA raised Brazilian production, they also lowered Argentina's production by 2.0 MMT to the current 54.0 MMT versus last year's record 57.80 MMT. The issue point of concern — bullish reaction — of the market was Argentina. Holding the title of the world's largest export of soymeal, the ongoing drought and lower yield estimates have sparked buying interest from the end users.
Soymeal, on Thursday, led the charge higher in the soy-complex; trading up as much as 10.6 on the March contract and settling up 6.3 on the day. This reaction, I believe, is due to a lower soymeal production estimate from Argentina. Lowered by 0.95 MMT, global soymeal production dropped by 1.04 MMT so the bulk of global reductions coming from the key producing nation as many analysts believe there is room for that production number to continue to slide.
Does this mean the world is again comfortable at current inventories as drought fears linger? My concern is we are looking getting too wrapped up in Argentina while not paying enough attention to Brazil. The concern from Argentina is lower production, however, as Brazil's AgRural estimated production at a massive new record of 116.2 versus their previous 114.1 and previous record of 114.1 MMT.
Needless to say, there is more than enough soybeans in the world to meet global soymeal demand. While Argentina may fall short, neighboring Brazil has plenty to pick up any slack as well as the U.S. Currently estimated to crush 1.950 billion bushels in the U.S., domestic crushing capacity, while near max, still has room to expand if demand is present.
Going forward from here, the latest WASDE showed corn inventories falling as exports rise due to a significantly lower U.S. dollar. Now, we must keep in mind that massive inventories don't disappear overnight and big crops often get bigger — looking at you, Brazil.
Producers should be taking advantage of these higher prices. Nov. 18 soybeans are trading just above the $10 mark and December corn is trading near 395'0. Evaluate your marketing plan from last year and determine what worked, what didn't and build on those experiences.
—
DISCLAIMER: Trading commodity futures and options involves substantial risk of loss and may not be suitable for all investors. You should carefully consider whether trading is suitable for you in light of your circumstances, knowledge and financial resources.