Startup pitch decks suck, even when they don't
Many startups hinge their fate on the small handful of pages contained in their pitch decks. Unfortunately, after spending countless hours or thousands of dollars on it, most startups find their pitch decks getting dropped in the trash. And those that find funding usually benefited more from a network connection than their pitch deck alone. So what's an outsider looking to break in supposed to do?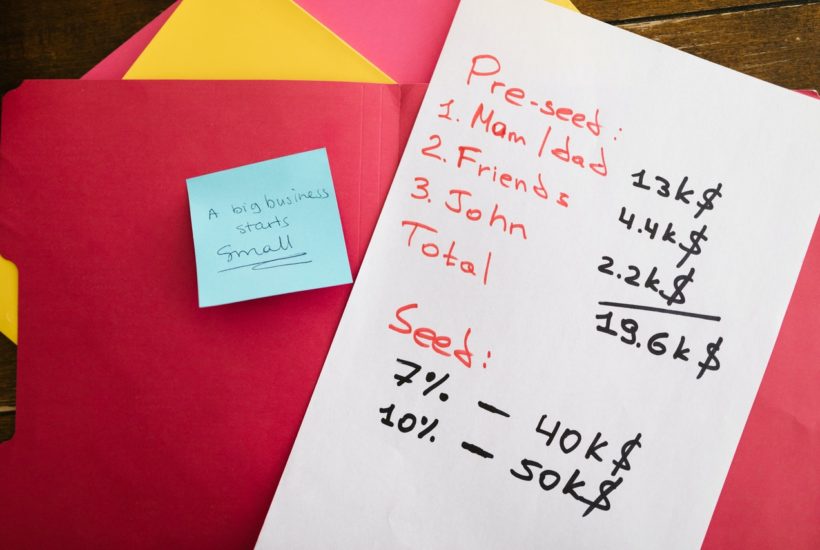 When it comes time for startups to raise capital, it's hard to see the mighty pitch deck as anything but the be-all and end-all. Tomes have been written on the subject. Weeks, if not months will be wiled away, as founders agonize over every excruciating detail. And it's not unheard of for Silicon Valley consultants to charge tens of thousands to design one.
It's a shame, really. Crafting the perfect deck can look like a whole lot of disproportionate agony when you consider that the average investor gives less than three minutes of attention to it. The pain of this is only further compounded when we remember that only about 5% of startups will ever raise any funding at all.
Is The Pitch Deck The Only Way?
As they say, you've gotta be in it to win it. You'll never win the lottery if you don't buy a ticket, just as you'll never get your startup funded if you don't create a compelling pitch deck. Or, at least, that's how popular thinking goes.
But, as any thousand-dollar-an-hour pitch deck consultant will tell you, this isn't the lottery; it's not all down to chance. What they won't tell you, however, is that there's more than one way to play, and they don't all require a stellar pitch deck.
Indeed, we don't even have to look very hard to find proof that not all startup funding relies on an earth-shattering pitch deck. Peter Thiel's now-famous investment in "thefacebook.com" (yes, Facebook) happened in Summer 2004; Facebook's first pitch deck didn't appear until Spring that year.
The Power Of The People
In a way, we can draw a parallel between pitch decks and fad diets/weight loss pills. If you receive an email from an anonymous nobody with the subject "This magic pill melts fat away," chances are you're going to ignore it.
However, if it's a close friend telling you "hey, I tried this thing and I've really had some great results," then, chances are, you're at least going to pay attention for a few moments.
And that there is one of the not-so-secret secrets behind a lot of startup fundraising. When an investor is receiving pitch decks by the boatload, a startup's brilliant idea can look like just another weight loss pill.
This is also why networks can play a disproportionate role. Aside from introducing potential partners to those who might never have met otherwise, warm introductions and direct human-to-human interaction go a long way towards having an idea taken seriously, even if only for a minute.
No Network? You're Going To Have To Work Harder
For a lot of startup founders just getting their start in the world, lacking a deep network can seem like a real hindrance. And it is. If you find yourself without the warm introductions and some quality face time, it's true that the decks really are stacked against you—for many VCs, 80% of deal flow comes through from referrals within their own network. That's not to say the only hope of success is to rely on the will of the gods and pray that your deck finds its way into the hands of a potential investor on a quiet day, however.
What it does mean is that you're going to have to be more active to get on the radar of investors. A stellar pitch deck will improve your chances—all things being equal, the better deck will win a meeting nine times out of ten—but, relying on it alone is tacitly saying you're happy looking in from the outside.
What you really need is the proverbial foot-in-the-door and there's more than one way to get it. Sure, a lot of advice here can be rather generic (focus on the right people, become a connector, create win/win scenarios…) and not exactly easy to execute. But people have been doing it for years and pulling it off.
Golden Rule: Network When People Are Receptive To It
Assuming a half-decent personality and the possession of something of value, the real key to breaking through is to catch people where they want to network. Cold calls and emails aren't the venues, and LinkedIn isn't much better; essentially, if it can be spammed, it has been spammed, and people are less receptive to it.
This really only leaves organized industry events for the outsider looking to break.
Unfortunately, not all are created equal, and some events have fallen victim to their own success. Attending a conference with ten thousand others—particularly if that event is being held online, as many are doing this year—isn't conducive to the best networking opportunities. Besides the decreased level of personalization, a tendency towards catering to general interests leads to a lack of focus.
The ideal networking conferences
Ideally, networking events should be medium-sized. Just big enough to bring a diversity of people, but not so big that they get lost in catering to everyone. If an event can market itself around a specific message, it will draw people together around that message.
Let's take, for example, the difference between the message being sent by two startup-focused events: TechCrunch Disrupt, and the Startup Supercup. TechCrunch Disrupt markets itself as being "for anyone and everyone connected to the global startup community." The Startup Supercup, on the other hand, bills itself as being the place "where startups meet capital."
Already from the outset, it's obvious which event will bring together people with the clear understanding that they're there to do business, not just to kick the tires of a few startups and see a few stars on a stage.
Of course, simply selecting the right event is only half the battle. You're still going to need to work on your elevator pitch. Fortunately, unlike the mighty pitch deck, it's possible to adapt an elevator pitch to the person standing in front of you; something even the most expensive pitch deck can't do.
—
(Featured image by RODNAE Productions via Pexels)
DISCLAIMER: This article was written by a third party contributor and does not reflect the opinion of Born2Invest, its management, staff or its associates. Please review our disclaimer for more information.
This article may include forward-looking statements. These forward-looking statements generally are identified by the words "believe," "project," "estimate," "become," "plan," "will," and similar expressions. These forward-looking statements involve known and unknown risks as well as uncertainties, including those discussed in the following cautionary statements and elsewhere in this article and on this site. Although the Company may believe that its expectations are based on reasonable assumptions, the actual results that the Company may achieve may differ materially from any forward-looking statements, which reflect the opinions of the management of the Company only as of the date hereof. Additionally, please make sure to read these important disclosures.