Long Live Remote Working… or not
While Covid-19 wasn't a lot of fun, it did give us a taste of the remote working life away from the hustle and bustle of big cities. But, even though we were calling it the new normal, the change is looking temporary; even big tech is pulling workers back into the office. In some cases, this is through what are being called hybrid solutions. Can anyone successfully blend the best of both worlds?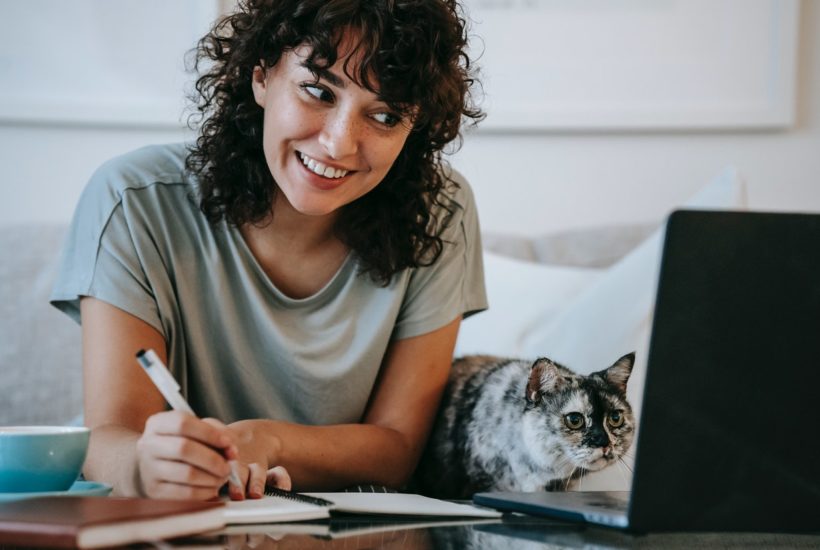 When Covid-19 hit, there was an exodus of workers fleeing the city for greener pastures. Nowhere was this more pronounced than in the tech industry. With a predominantly remote-ready workforce, droves of workers in some of the biggest tech firms vacated office buildings en masse. Many still haven't returned, leaving places like San Francisco looking like ghost towns as they experience record vacancy rates.
A rebound is beginning to occur, however. Commercial realtors report that their clients are pulling sub-lease space off the market as they prepare for a return to the office. And, slowly but surely, tech companies are beginning to lure workers back to the office.
Is This The Beginning Of The End For "The New Normal" Of Remote Working?
When we were living in the depths of Covid-19 lockdowns, there was a moment where we thought we might not emerge from the other side of it the same. As we plunged headfirst into a world of "social distancing measures" and "zoom meetings," a catchy new buzzphrase to rule them all emerged. A buzzphrase to bind them all in the Covid darkness: "the new normal."
How much of our new reality was expected to actually become normal changed depending on who you asked. Some thought Covid would precipitate radical changes for both better and worse. Others thought it would merely introduce some new habits and ways of doing things. But these were only ever differences in degree; we all expected things to change.
So now that talk is shifting towards a return to the 'old normal,' have we forgotten those moments where we emphatically declared there would be no return? It certainly seems that we're headed back that way, at least in terms of remote working. Big tech has been snapping up plenty of office space, and talk is shifting towards "hybrid" work models. Uber, for example, is hinting at allowing workers to work from home up to 2-days a week once Covid-19 has abated; far from the 'work from the middle of the Sahara desert if that pleases you' model we were all dreaming of.
Why The Drive To Abandon The New Normal?
According to the PR verbiage of Uber's chief people officer claims, "this combination of in-person and remote work will" help employees "stay connected to their colleagues." Taking the reasonable assumption that most corporate decisions are made with the corporation's interests in mind, the implicit statement here is that Uber wants to remain connected to its employees.
While some of that may be driven out of trust issues, or a desire to capitalize on the additional hours that office culture tends to extract, it's also hard to ignore the connected part. There's something to be said for the advantages of being surrounded by the best and brightest on a daily basis; something that's hard to replicate through awkward Zoom meetings and Slack messaging.
Not Everyone's On Board, But They Might Have To Be
Despite the strong will some companies have to get employees back into the office, not everyone is on board. Indeed, there are a small handful of companies that are actively embracing the remote work philosophy. And, unsurprisingly, as many as 30% of workers say they'll look for a new job if forced to return to the office, with a growing mass of workers and entrepreneurs wanting to hold onto quieter lifestyles away from the city.
However, for a large bulk of workers, the reality will be a forced return to a handful of big cities. Chances are, they will also do so obligingly. Even if threats to look for another job are more than just the empty product of an idealizing mind, there will be a shortage of companies willing to let them live out their wildest remote dreams.
Even Facebook—who appears to be embracing remote work with Zuckerberg's 'up to 50% remote in 10 years' claim—has placed strict limits on who can work remotely, largely limiting it (for the meantime) to high-performing long-term employees. As time goes on, Chances are that workers in the remote group will be made up of those doing more mechanical and offshorable tasks like content moderation. Workers who have less obvious KPIs and benefit from remaining fully immersed in a continually evolving profession—engineers, for example—will likely remain as a predominantly on-campus workforce.
A Remote Hybrid Approach
For the workers and entrepreneurs who want to hold onto their newfound lifestyles, the unfortunate reality is that many companies cannot function away from the city. With generally inadequate infrastructure and a complete lack of any talent pool being the case in most outer city locations, the logistics of setting up shop in an off-the-beaten-track location are too much for many to handle.
These challenges haven't put off everyone, however, and some entrepreneurs and investors are making huge efforts to create alternatives in some rather unexpected places. The rural French UNIQORN incubator/accelerator is one example, with its founder, an entrepreneur cum investor, Dom Einhorn, being one of the many seeking a quieter way of life. But he also knew that moving to a tranquil town in rural France would imply losing access to the pool of talent and investment he'd enjoyed being a part of for 20+ years while in the major tech centers in the U.S.
Addressing this was the motivation behind the founding philosophy of the incubator/accelerator. The idea being to build a sustainable ecosystem of talent, and not just another startup factory sucking in and spitting out enormous numbers of startups like the Y Combinators of the world. Instead, Einhorn has specifically sought to bring endurance to the town (Sarlat) and the region by not only investing in several long-term projects but also increasing its visibility through the annual Startup Supercup event.
The upshot of this is that, for startups and tech workers looking to make a more durable move away from the big cities, places like Sarlat are becoming viable alternatives. In fact, for some, such alternatives are even more desirable. No longer is it an either-or choice between the connectedness of the city and the tranquility of the countryside, but a true case of having the best of both worlds.
—
(Featured by Sam Lion via Pexels)
DISCLAIMER: This article was written by a third party contributor and does not reflect the opinion of Born2Invest, its management, staff or its associates. Please review our disclaimer for more information.
This article may include forward-looking statements. These forward-looking statements generally are identified by the words "believe," "project," "estimate," "become," "plan," "will," and similar expressions. These forward-looking statements involve known and unknown risks as well as uncertainties, including those discussed in the following cautionary statements and elsewhere in this article and on this site. Although the Company may believe that its expectations are based on reasonable assumptions, the actual results that the Company may achieve may differ materially from any forward-looking statements, which reflect the opinions of the management of the Company only as of the date hereof. Additionally, please make sure to read these important disclosures.