The World's Worst Startup Ideas
The tech world loves great startup ideas. It's full of them. So many, in fact, that it's hard to imagine why anyone would back a bad idea. But sometimes people do make bets on something that everyone else says is 'obviously' bad. And somehow they end up as winners, leaving everyone else bemused. So who are these dreamers who dare to dream bad dreams?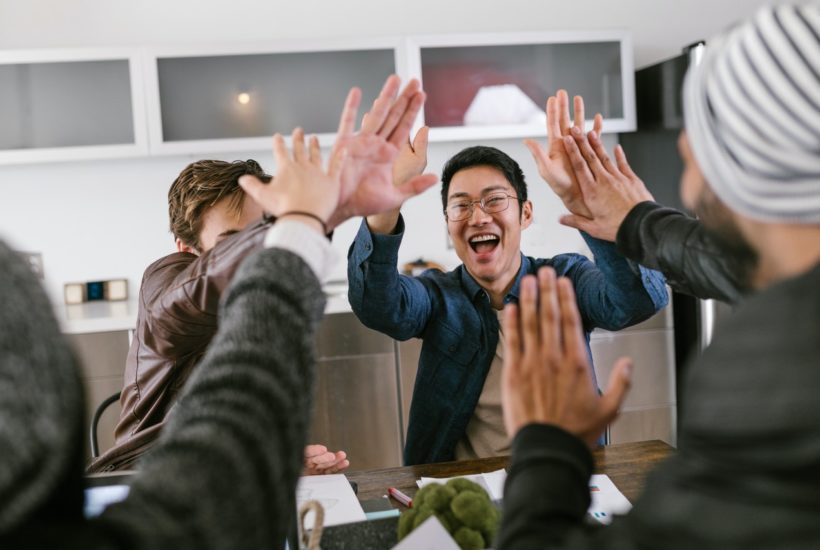 When it comes to tech startup ideas, we often find ourselves swayed by the most immediately innovative. And, why not? There's something sexy about the idea of an innovative startup forging a path into the unknown, tackling previously unaddressed problems for the betterment of all mankind.
But what about those who choose to take on less inspired projects. Or worse yet, those who just rehash what's already been done, often with nothing more than a bizarre twist? Are they all destined to die slow, cold-pressed deaths like the Juiceros who came before them?
Let's Look Back At Some Really Bad Startup Ideas
Whether you call it as Greenspan did (irrational exuberance), or write it off as plain old naivety, the late-nineties-early-naughties were certainly good for one thing: inundating the world with bad startup ideas. From CueCats and Comet Cursors, right through to downright fraud, it appears the world was convinced that adding a dash of dot-com suddenly made any idea great.
However, while hindsight is supposed to magically bestow the gift of 20/20 vision upon us, how well do we really remember these bad ideas? When we sit here, two decades in the future, pontificating over all that was wrong with these companies, do we really recall all that was right and wrong?
What of the payments company who thought of securing financial transactions with nothing but an email address? Did anyone buy into that bad startup idea? Or what of the search engine who thought they could build a profitable business in an already over-crowded niche by stripping away the sponsored clutter that Excite, AskJeeves, Lycos, AltaVista, and others relied on to make a profit?
Google And Paypal Are Not Isolated Cases Of Bad Startup Ideas Going Boom
As it turns out, not all bad startup ideas are destined to fail. Just look at where Google and PayPal are now. These days, PayPal is worth more than Bank of America and isn't too far behind JPMorgan Chase & Co. And, as for Google—there simply is no comparison anymore.
Take Facebook, which was founded on the idea that elite college students and alumni needed a digital yearbook. Not only was the idea initially limited to an extremely small demographic. It also took something that usually serves posterity's sake—a physical yearbook to pull out for future generations—and put it into the fragile digital ether. And then it thought it could take on the reigning king of social media at the time—Myspace.
But hey, it took off. And so did Airbnb, who thought couch surfing would somehow make for a desirable and profitable startup. And so did Twitter, who thought people really wanted to communicate by SMS on the internet. And so did the iMac, iPhone, and iPad—all of which were initially received with great skepticism. And so did… well, you get the point.
It's Really Hard To Tell The Good From the Bad Ahead of Time
While we can easily look back and point to the whys startup booms or busts, in reality, we really have no reliable way of doing this looking forward. Just take a measure of your own sentiments—intuitive or otherwise—about the current trajectory of tech. Now take a look around at the state of the startup scene.
Chances are, whatever obviously great ideas you have are also the same great ideas that a thousand startups have, too. And perhaps they really are great ideas that will go on to be the next big things.
But what if we look at the reality of things? Most startups fail. Sometimes it's because they burnt through capital quicker than they could raise it. Many of the most spectacular failures, however, were also the most well-funded.
And this makes sense. How could an obviously good startup idea not attract the attention of investors? After all, who would want to invest in some far-out sounding project with no existing market when the supposed 'next big thing' is sitting there right in front of you?
As It Turns Out, Some Investors Love Bad Startup Ideas
If there's one thing in common between all the Googles and Facebooks of the world, it's that someone believed in them while they were still startups with 'bad ideas.' Google had Andy Bechtolsheim, and Facebook had Peter Thiel.
But finding these early backers is never easy. Often they're through chance meetings. We all know the story of how Zuckerberg came to Thiel via Sean Parker. Were it not for this chance meeting, would we all still be Myspacing today?
Probably not. It just might not have been Facebook that took the crown.
You see, while many successes do depend on chance encounters to secure early funding, it is not too hard to find investors willing to think beyond the typical and pedestrian.
Indeed, there are entire events built for investors such as these, like France's Startup Supercup. Even its location is a seemingly 'bad idea' of a place in the south of France (Sarlat-la-Canéda), far away from Silicon Valley and other obvious tech hubs. 
The event has an intense focus on bringing forward-thinking capital together with some of the more out-of-the-box startups of our time. Therefore, there's every chance that one day in the future, we'll look back and nod together in harmony as we all proffer the oh-so-obvious "whys" for the event's success.
__
(Featured image by RODNAE Productions via Pexels)
DISCLAIMER: This article was written by a third party contributor and does not reflect the opinion of Born2Invest, its management, staff or its associates. Please review our disclaimer for more information.
This article may include forward-looking statements. These forward-looking statements generally are identified by the words "believe," "project," "estimate," "become," "plan," "will," and similar expressions. These forward-looking statements involve known and unknown risks as well as uncertainties, including those discussed in the following cautionary statements and elsewhere in this article and on this site. Although the Company may believe that its expectations are based on reasonable assumptions, the actual results that the Company may achieve may differ materially from any forward-looking statements, which reflect the opinions of the management of the Company only as of the date hereof. Additionally, please make sure to read these important disclosures.