What to take into account when opening a restaurant
You need to prepare a long-term plan before you jump into this business.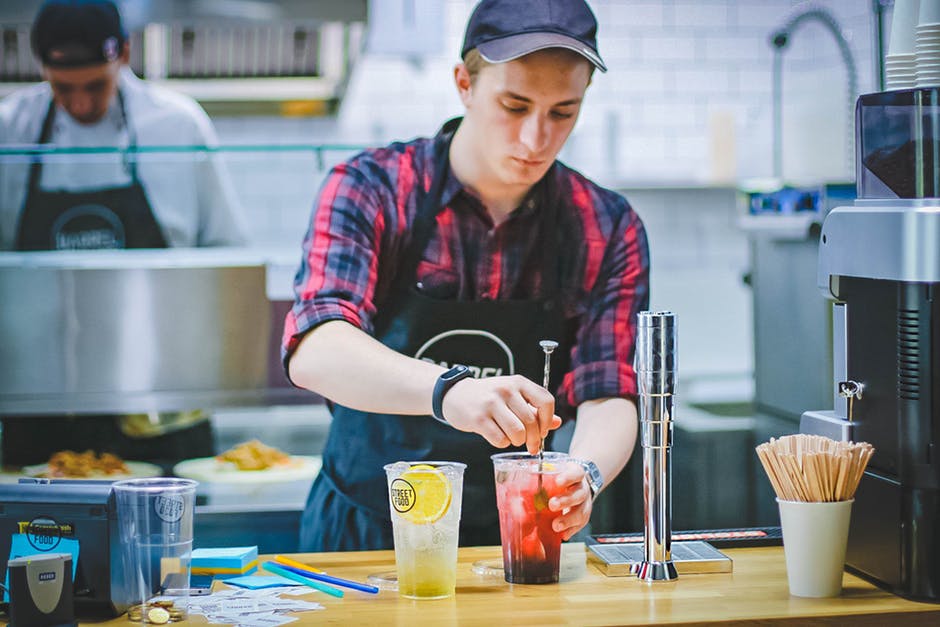 When you consider opening a restaurant, you need to take into account several factors that may affect not only its operations but also its development.
You may find it surprising to learn that a lot of people who are planning to go into the restaurant business only think about the budget. Although that is important, there are other things you must look out for as well.
For you to be able to calculate the cost of starting a restaurant, you need to have a long-term business plan, which will include your set goals to help you in budgeting and explains everything you need to do for about three to five years. The plan should also include your marketing ideas because they will help you advertise your business.
Then, you need to know clearly the type of restaurant you are planning to open because that will affect everything. For instance, if you are planning to open a luxury restaurant, you will require a higher start-up cost when compared to starting a smaller restaurant and so forth.
How to calculate the cost of opening a restaurant
The budget should not only include purchasing basic equipment, goods, and other essential items, but it should also cover additional expenses that you will encounter once you've opened the restaurant.
Ideally, the business may not run at a profit the first few months, and if you had not budgeted for the expenses, you may end up closing the restaurant.
Drawing up a restaurant budget template
Drawing a budget template is a necessity whether you are starting a small business or in case of a huge investment. The budget will help you estimate the amount of money you require in case you are applying for a loan.
In addition, a budget will help you weigh the risks you are taking opening the restaurant. After you've started earning, you will be able to know whether you are making profits or losses. Therefore, draw a starting budget that will outline the amount of money you need to invest at first so that you can have a business plan and test out the feasibility of your business idea.
Purchase supplies
The budget that you've drafted should have an estimated value of the initial supplies you will need on your opening day. The raw ingredients you will have to buy are not considered as expenses but as raw materials that should be included properly in the budget.
When making a financial forecast, you will have to value your assets and expenses. If you place any of the commodities wrongly, you may skew your financial forecast and revenues, thus affecting your business plan.
Listing your start-up costs
Use Microsoft Excel to create a table of your start-up costs. The program will make it easy to input your list while still automatically adjusting your totals if your forecasted number changes.
Here are some tips to follow when listing your start-up costs:
If an expense is not relevant, you should enter its value as $0.00 or delete it entirely (you can simply add another row if the need arises)

If you've bought any items using your own money, remember to include the items in a spreadsheet to have a complete record

Record your start-up costs as net of VAT always and not as gross
A business plan contains two types of assessment costs, i.e. the investment required to open your restaurant business and your breakpoint, which refers to the amount of money you need to make each day for your restaurant to remain open. In a breakpoint, you will have to include your fixed and valuable assets.
The calculation of investment needed to open your restaurant business includes:
a. Rent or purchase of commercial premises where your business will be located. This is one of the major costs of opening a restaurant.
b. Renovation of the premises, e.g. painting the walls, installing electric cables and any other renovation which may be needed.
c. Furnishings including chairs and tables, among other items that may be required to emphasize the theme of your restaurant. To avoid spending a lot of money, get precise quotations from suppliers.
d. Banking and legal services. You will definitely incur some bureaucratic costs when opening your restaurant. If you are not sure, you can inquire a business consultant regarding the amount of money you need to pay.
To calculate your breaking point, take the following into consideration:
a. Staff salaries
b. Rent
c. Food costs
d. Administrative costs that include lawyers and business consultants
e. Maintenance costs
f. Insurance protection against personal injury, fire, and vandalism
g. Marketing costs utility bills, such as water, gas, and electricity
h. Interest costs especially if you borrowed a loan to start your business
How much does it cost to open a restaurant?
To know the amount of money you need to open a restaurant, you need to have a sound business plan. You will also need to be specific with the type of restaurant you want to open, gather relevant information and then use a professional software to help you draft an effective business plan that will eventually help you launch your project.
When you have a draft budget, you will be able to save money because you will not end up purchasing items you don't need or items that are costly.
Drafting a good business plan takes time, effort and dedication. If you do it right, you have a starting point.
—
DISCLAIMER: This article expresses my own ideas and opinions. Any information I have shared are from sources that I believe to be reliable and accurate. I did not receive any financial compensation in writing this post, nor do I own any shares in any company I've mentioned. I encourage any reader to do their own diligent research first before making any investment decisions.