The TopRanked.io Weekly Digest: What's Hot in Affiliate Marketing [Week 51]
With most New Year's resolutions destined to fail, then there could be more money to be made on the rebound products than there is on diet pills and short-lived gym memberships. So let's take a look at one such product. We'll also take a whirlwind tour of modern AI advancements (ChatGPT) to see where they're at, and take a quick look at the state of the metaverse as we head into 2023.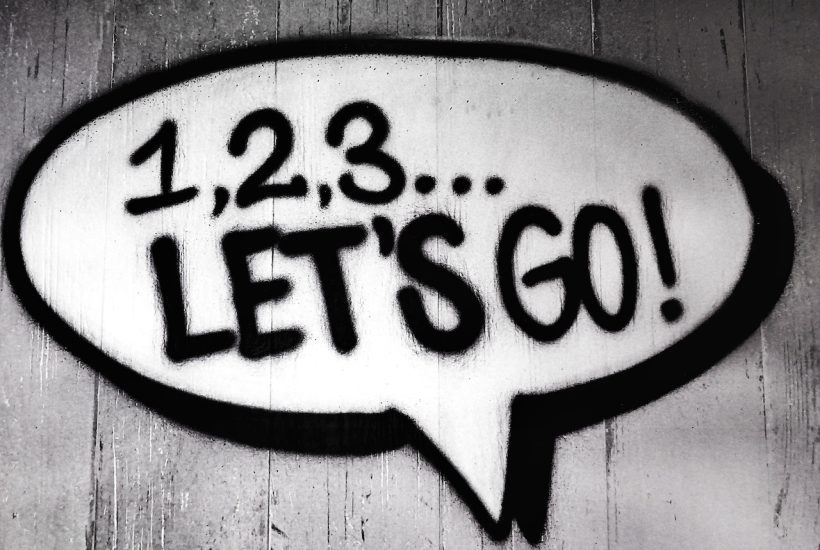 We independently review products to bring you the best of the best. When you click a K4G Affiliates link, we may earn a small commission.
If you've managed to pay attention to one thing besides affiliate marketing in the last few weeks, you've probably noticed something's in the air.
The Santas are sleighing, and the jingle bells are jingling.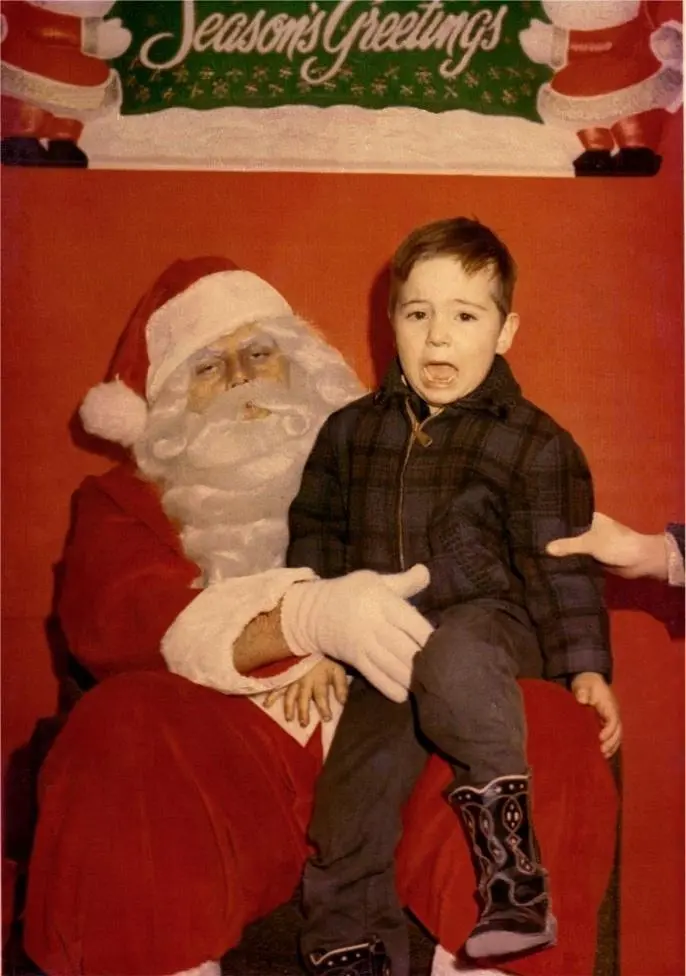 Dads the world over are discovering the art of recycling.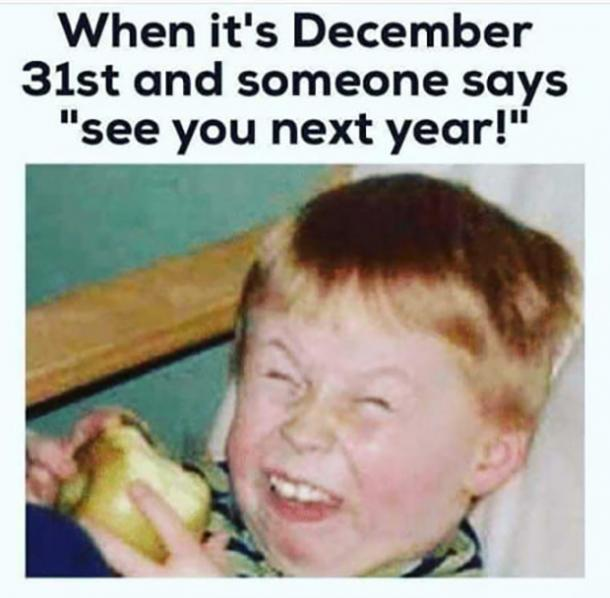 And everyone else is already mentally preparing to shed the festive flab and reinvent themselves. #NewYearNewMe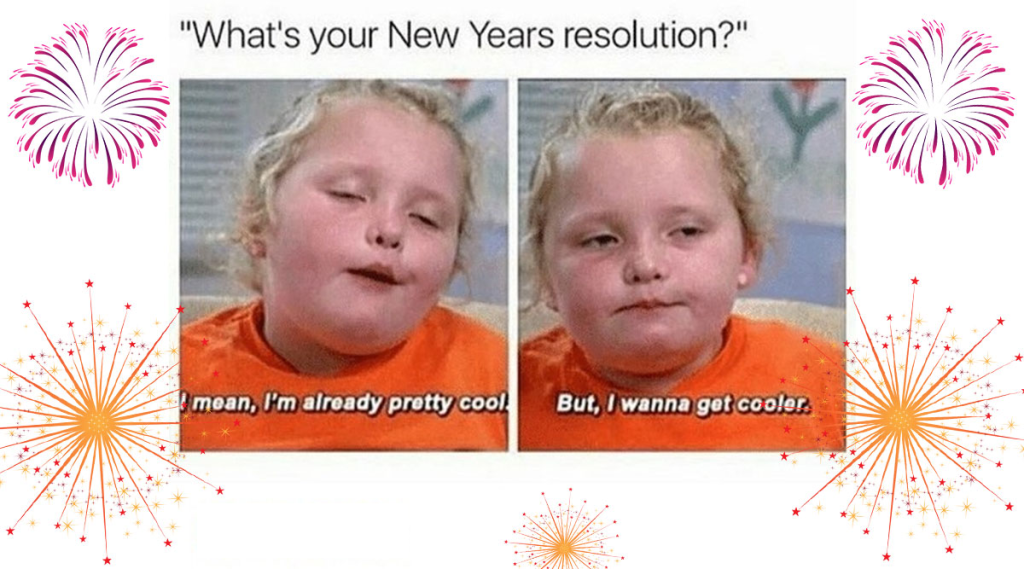 Of course, if your mind drifted back to affiliate marketing, you might have had a lightbulb moment and thought, "Hey, I should start promoting workouts, diets, weight loss pills, and electro-jiggly-gizmo devices."
But I'm here to tell you that idea is wrong.
You see, if there's one thing more predictable than the tawdry New Year's Eve resolutions, it's the rate at which people fail to keep them. What that means — if we're to believe the stats — is most of the resolution-making population will soon be looking for a nice, cushy rebound product once the "OMG yaaasss grrrl, do you thaang" messages die down on the socials.
It's your job to help them find it, and it's our job to help you help them. So let's get to it.
TopRanked.io Affiliate Partner Program of the Week – K4G Affiliates
Now, I'm normally not one to jump to wild conclusions, but let's make one just for fun.
And 80% of resolution-makers will fail
Then ~50% of all resolution makers (60% x 80%) will probably increase their gaming in the coming months (let's call it filling the void)
Now, where are they gonna turn to fill that void? How about K4G?

Who's K4G and Why Should I Even Care?
If you've heard of Steam, then you already know what K4G is. If you haven't, then all you need to know is Steam (and thus, K4G) is a giant online store to purchase downloadable games and other digital goods.
As for why you should care about K4G, that part's simple — cheap prices, great service, massive selection. But don't just take my word for it. Check out the 4.7-star rating on Trustpilot.
Oh, and did I mention the low prices? That part's important. Remember, "manage finances better" tends to rank right up there with diet and gym among the top New Year's resolutions.
Conclusion? You just found the first selling point you can use when you join K4G Affiliates – "Hey… so… you failed to keep up the gym? Well, don't give up on your finances just yet…"

K4G Affiliates – The Good, the Bad, and the Ordinary
First, to answer the burning question: yes, K4G Affiliates pay commissions, and yes, it has a multi-tiered commission structure. Here's what K4G Affiliates pays.
5 % of the total purchase price by a user following your K4G Affiliates link.
0.8% of the total purchase price by a user following a second-tier K4G Affiliates link.
0.2% of the total purchase price by a user following a third-tier K4G Affiliates link.
K4G Affiliates cookies have a thirty-day lifetime, and commissions are credited to your affiliate account 15 days after a referred purchase.
Also, all the usual stuff you find in most affiliate programs (no illegal content, etc.) applies here. However, K4G Affiliates don't impose too many restrictions about what you can and can't do. Basically, act normal, and you'll probably get accepted by K4G Affiliates.
On the negative side, the K4G Affiliates program isn't as well-supported as the other programs we usually review here. You're not about to get an abundance of creative assets or website widgets (and a live game price widget would be kinda cool to have).
But, with that said, K4G Affiliates is about as good as it gets if you want to promote video games. Most competitor platforms have no affiliate program (e.g., Steam). And those that do usually pay paltry, single-tier commissions with short cookie life (e.g., Amazon Associates pays just 2% and has a standard 24-hour cookie life).
Sign on the Dotted Line to Get Started With K4G Affiliates
To get started with K4G Affiliates, the usual process applies. Enter a few details and wait for approval. You'll find the relevant form here.

Or, if you'd like to read a more in-depth take on the program first, head on over to the TopRanked.io K4G Affiliate Program review.
Affiliate Marketing News Takeaways
Gimme More Affiliate Marketing in 2023
Awin Access recently surveyed a hundred or so marketers and agencies about their plans for 2023. The big finding we're interested in here is that 68% of respondents said affiliate marketing would be more important to their business in the next year.
Of those surveyed, common reasons for turning to affiliate marketing included:
It delivers a consistently strong ROI.
The commercial model keeps you in control.
Diversification drives performance.
Just to be clear on that last point, we're talking about the diversification of channels. Because, you know, throwing all your marketing eggs in, let's say, the Google basket is never optimal in the long run.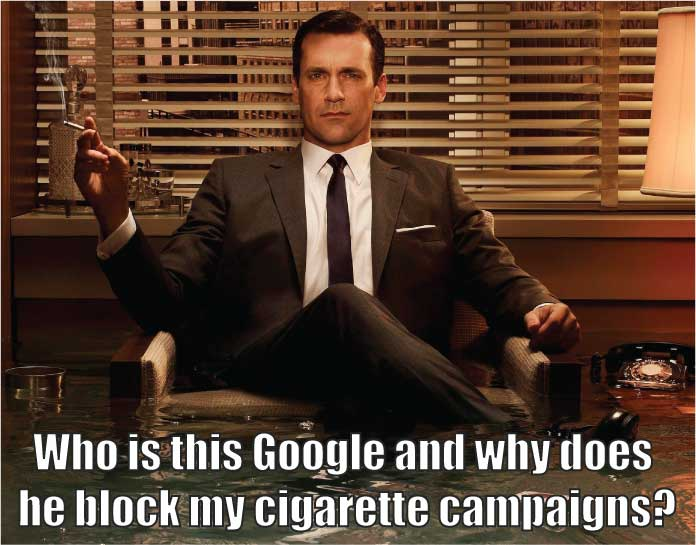 Takeaway
There isn't too much to take away here that shouldn't already be evident. Brands want to invest more in affiliate marketing. You're an affiliate marketer (or, at least, thinking about becoming one). You + more investment in affiliate marketing equals more opportunities for you. So keep your ears to the ground.
The M Word
There's been a lot of brouhaha over at Meta recently. Revenue woes, investor outrage, mass layoffs… that kinda thing. And given all that, you'd totally be forgiven for assuming that the metaverse dream might be coming to an end.
But here's the thing. It's not.
Just this week, "Boz" (Meta CTO Andrew Bosworth) got his blog thing on and confirmed the company is just as committed to its metaverse dream as ever. Or, at least, his PR team did.
In either case, there was a lot of "what won't change in 2023 is our vision" weaved between clichéd "these are the moments that truly test people's belief in the future" highlights that I'm sure they lifted straight from a presidential speech.
Anyway, to cut a long story short, the point is the metaverse isn't going anywhere. In fact, it's already kinda here. (Psst.. you'd already know this if you were a regular reader of our affiliate marketing digest.)
The Metaverse Is Already Here… Sort Of.
You might have noticed all the metaverse hullabaloo at Meta involves a slathering of adjectives like visionary, futuristic, ambitious, and, well… you get the point. And while this is all well and good, it's not the kind of thing we should care about right now.
The thing is, while Meta's selling a pipedream, plenty of others are already living the dream. Or, at least, they're living some early vision of the metaverse.
If you need proof, just look at the Steam chart for VRChat.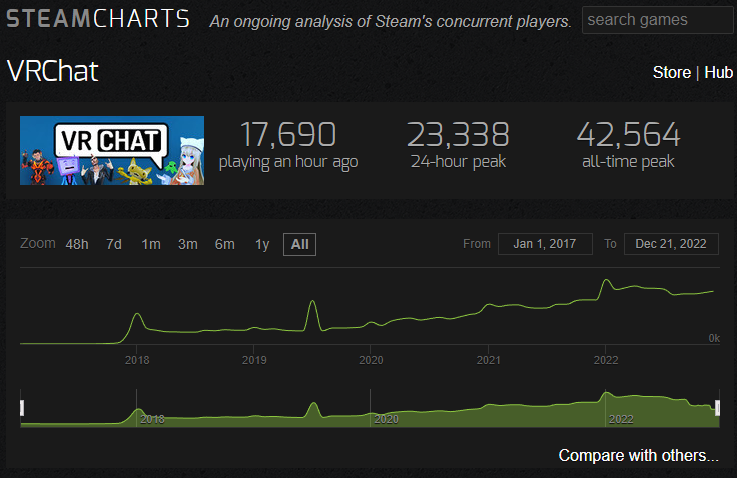 And note that this is a chart of how many people are currently connected via Steam at any given moment. Total Daily and Monthly Active Users (DAUs and MAUs, respectively) are a substantial multiple of this.
As for how substantial that multiple is, no one really knows. However, one conservative projection method is to take Steam's 24-hour peak users, then 10x it to get DAUs and 100x it to get MAUs.
So basically, VRChat theoretically has somewhere around 2 million MAUs. And while that number's a tiny drop in the ocean compared to Meta's platforms (Facebook and Instagram), it's still a big number.
As for who the demographics are, well, who knows!? But maybe the following illustration might give us all some indication.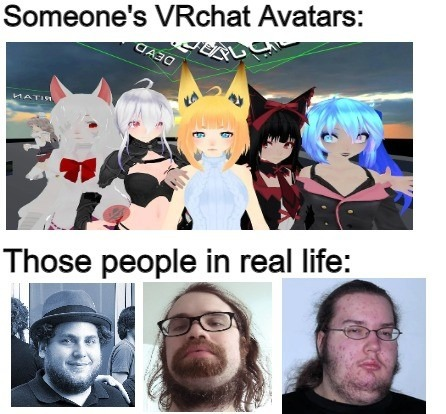 Takeaway
The metaverse (whatever it may eventually be) will come into full bloom. Eventually. No one really knows when or where, but it will happen — the shoots are already sprouting.
As for how to market in it right now, don't copy what big brands are trying to do in places like Roblox (another fledgling metaverse) unless you think cringe sells.
Rather, take a look at those neckbeards from before. Where else do you think they like to hang out aside from VRChat and 4Chan? Reddit maybe?
Yeah, probably.
So, if you wanna get your feet wet and start marketing stuff in the metaverse, taking a few leaves out of the old Reddit playbooks would be a good place to start. Otherwise, if you wanna start marketing stuff for the metaverse, some digital goods for Roboblox would be a fun place to start.
And yes, K4G Affiliates has you covered on that front.

Is AI About to Take Over the Affiliate Marketing World?
The last year has been a turning point for AI, with the recent beta of ChatGPT being the most recent highlight. And, of course, now we're all dying to know what we can do with it.
Here are a few observations.
AI Is Great for Cannon Fodder
Are you looking for milquetoast content to please an algorithm? (*cough*, Google, *cough*) Then AI is probably going to deliver what you're looking for.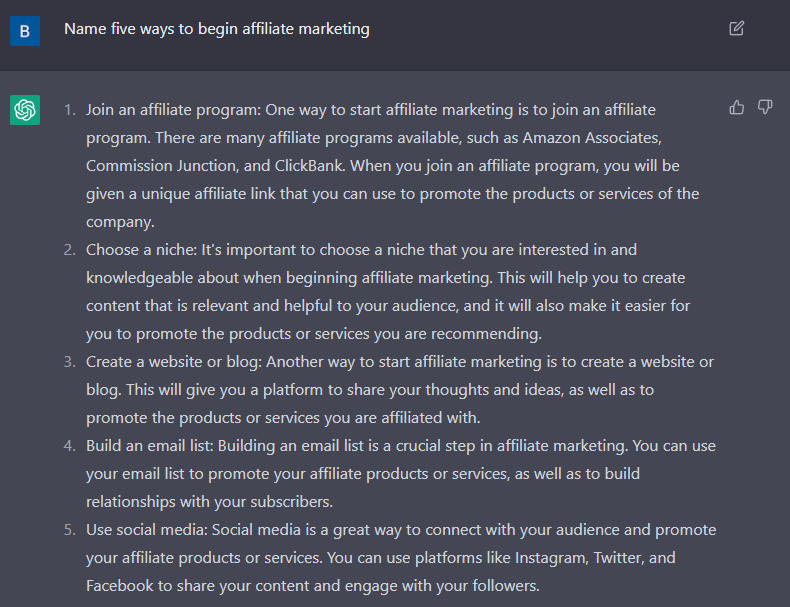 Now, the eagle-eyed among you might notice that ChatGPT seems to be mixing steps with methods. But who cares, right?
The content is readable and doesn't need too much editing to optimize it for SEO. And it's probably interesting enough that the kinda person Googling any relevant long-tail KW will probably stick around and read at least some of it.
But there are some caveats. The rest of this section is dedicated to them.
Not Great for Facts
In the theme of the World Cup, here's a simple question for ChatGPT.

Facts: France won it twice (GPT missed 2018) and did not make the final in 1958… unless you count third place playoff as the final.
Not Great for Real Insight, but Great for Duplicate Content
One of the big problems with AI right now is that it tends to get a little generic after a while. See how it responds to some slightly more interesting questions.
Example 1: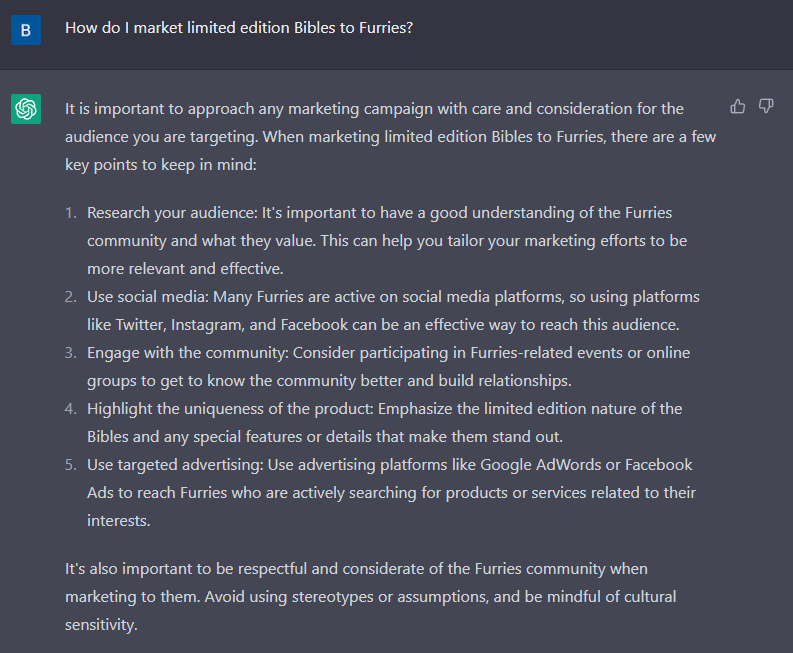 And, example 2: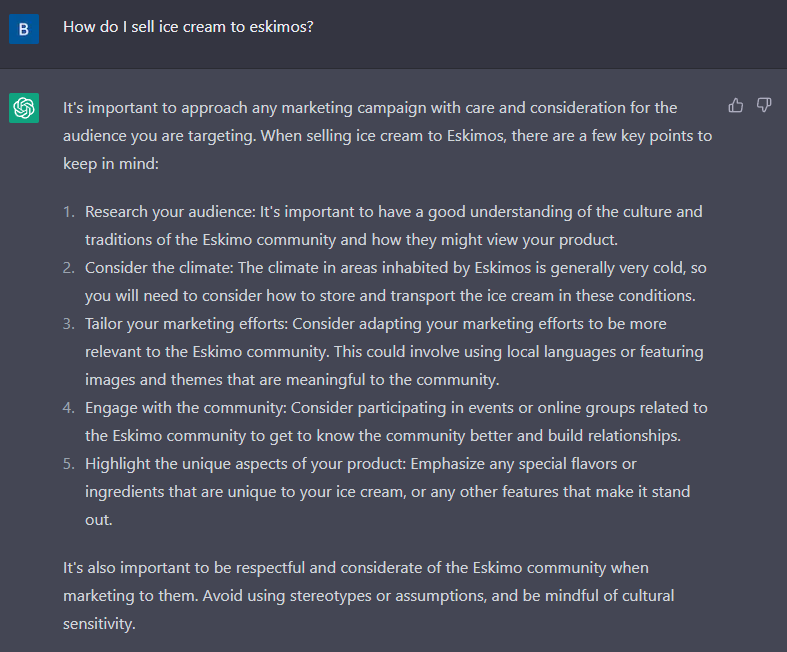 See any emerging patterns?
Rigid Thinking
This is an extension of the point above about being generic, but AI is only as good as its training. And with all the outcry over not-so-PC AI, that training is starting to get a little safe.

Strangely enough, while ChatGPT has no qualms about giving me a highly-opinionated moral lecture, it happily tip-toes around taking any firm stance on other topics.
Case in point:

And as for DALL-E, well [insert DALL-E's preferred gender pronoun here] doesn't seem to like my inner high schooler, either…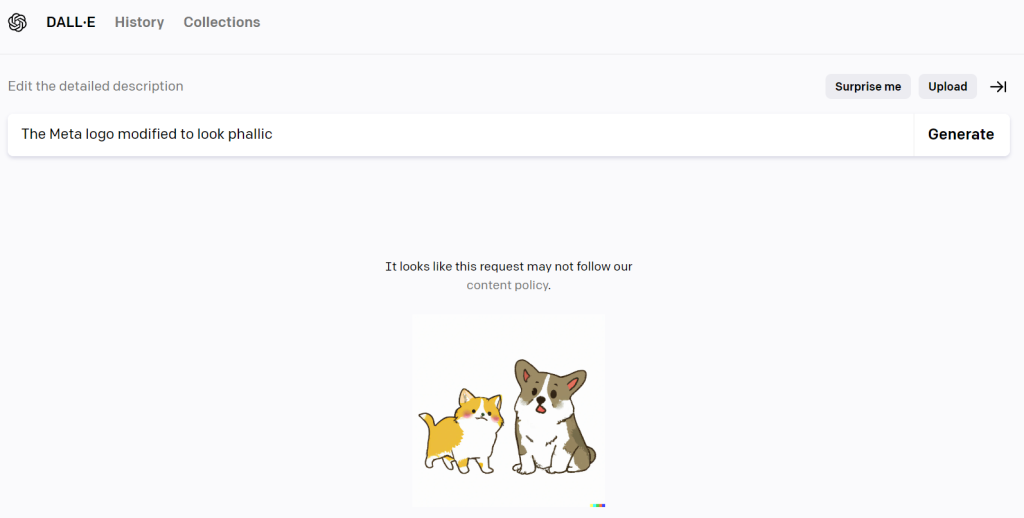 Takeaway
AI is pretty impressive these days. Based on surface appearances, it can write and draw pretty much as well as any human. That means you can probably get away with it for creating cannon fodder if factual accuracy doesn't matter. Just be careful about duplicate content.
However, if you're looking for something that can dig a little deeper into a topic, cite facts with any accuracy, or say something that doesn't sound like a canned response, then AI is probably still some way off.
Yes, it seems that for now, at least, there are some things humans can still do better. Watch and learn, DALL-E.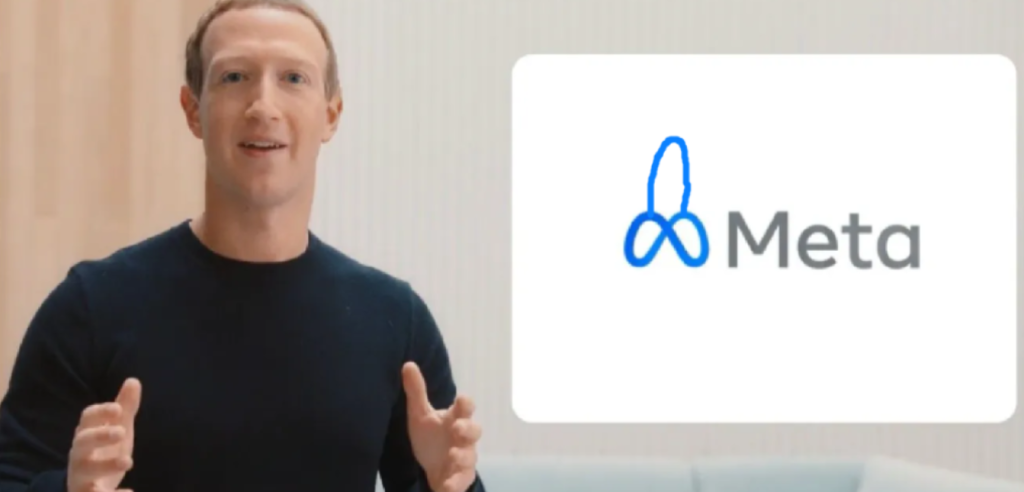 Closing Thought
With all the New Year's resolutioning that goes on, you'd think there'd be some research done on it, right? Right.
And there is.
In A Large-Scale Experiment on New Year's Resolutions, researchers observed the following:
Individuals setting approach- rather than avoidance-oriented goals are more successful. Or, said another way, goals with a positively-stated outcome (e.g., I want to do 100 pushups and situps every day) are more successful than negative goals (e.g., I don't want to look weak when I take my top off).
Social support and accountability help keep you on track. Duh.
All the old "SMART" goal-setting advice applies, but only if done in moderation. The key here is to make the goal specific and measurable enough that you know what you need to do, but vague enough that it's hard to fail (because failure is a big, snowballing demotivator). For example, "I want to get a little stronger with pushups and situps every month" is easy to achieve and hard to fail. On the other hand, "I want to do 100 pushups and situps every day" is hard to achieve and easy to fail.
Of course, a lot of this reads like common sense, even if the finer points are debatable. And that's because it is common sense.
So instead of wasting your time with a 5000-word research paper, I'll leave you with this Good Guy Greg meme that imparts some more practical common sense instead.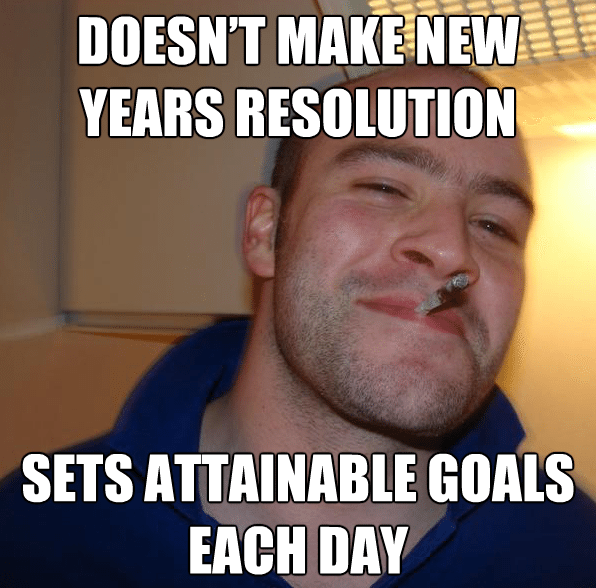 Hopefully, by the time next week rolls around, you will have forgotten about the looming resolution-setting deadline and just gotten on with getting things done.
__
(Featured image by SevenStorm JUHASZIMRUS via Pexels)
DISCLAIMER: This article was written by a third party contributor and does not reflect the opinion of Born2Invest, its management, staff or its associates. Please review our disclaimer for more information.
This article may include forward-looking statements. These forward-looking statements generally are identified by the words "believe," "project," "estimate," "become," "plan," "will," and similar expressions. These forward-looking statements involve known and unknown risks as well as uncertainties, including those discussed in the following cautionary statements and elsewhere in this article and on this site. Although the Company may believe that its expectations are based on reasonable assumptions, the actual results that the Company may achieve may differ materially from any forward-looking statements, which reflect the opinions of the management of the Company only as of the date hereof. Additionally, please make sure to read these important disclosures.