Transportation projects now receive varied funding options
Transportation projects are plenty throughout the United States, with private sector being tapped for partnerships and investments.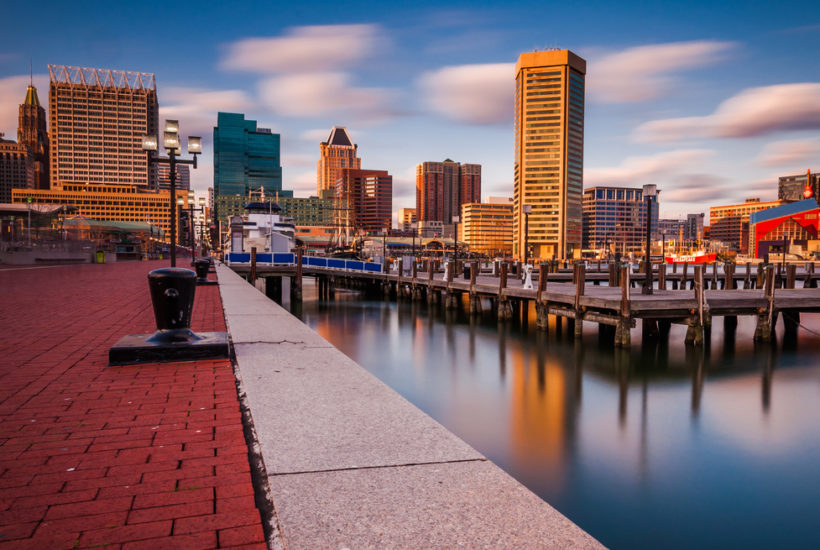 Upcoming transportation projects are abundant throughout the country. Projects of every size and type can be found, but a sweeping trend is for larger projects to be collaborative in nature. Delivery methods may be called public-private partnerships or comprehensive development agreements, but whatever the name, the common link is that private sector capital is invested and the risk is shared.
Currently, 39 states have enabled the use of public-private partnerships (P3s). That's because private sector capital is necessary, and large, complex projects benefit from leading edge technology and private sector expertise.
A few recent examples of collaborative transportation projects include Denver's $1.3 billion I-70 expansion and Texas' $2.9 billion Grand Parkway project. Neither could have been completed without private sector funding.
The good news is that there are various funding options – at least for large transportation projects. In the first four months of 2019, legislation was introduced in 46 states to increase transportation funding. And while federal funding is still available but inadequate, private sector funding is another option. Most government leaders are now comfortable with alternative funding options.
Here's a quick overview and some examples upcoming opportunities throughout the U.S.
Maryland
The governor of Maryland recently announced plans for an $11 billion transportation project. It will be the largest public-private partnership ever launched in the United States. The Maryland Department of Transportation (MDOT) will seek potential partners to design, construct, and operate four toll lanes on Interstate 270 and the Capital Beltway. The project will also include rebuilding decades-old overpasses and existing free roadway lanes. MDOT and the Maryland Transportation Authority will evaluate the qualifications of private investors and contractors for the first of the program's five construction contracts. A request for proposals (RFP) for phase one should be announced later in 2019.
Illinois
After a 10-year funding drought, the Illinois state legislature recently approved a $45 billion capital infrastructure plan that will provide $33 billion in funding for road repairs, train line extensions, and purchases of new rail equipment. The plan includes a much-needed $1 billion expansion of I-80 and replacement of two busy, but dilapidated bridges in Joliet. The two bridges together carry more than 85,000 vehicles per day across the Des Plaines River.
Washington
Washington state legislators approved a bond program of up to $1.6 billion for transportation infrastructure projects, including the widening of I-405 and work on the Puget Sound Gateway and other parts of Highway 167 and Highway 509. Construction on the Puget Sound Gateway, a major $1.88 billion road project connecting Seattle, Tacoma, and major ports, is expected to begin in late 2019 or early 2020. The work on I-405 is expected to speed up other transit projects, including construction of stations and a bus rapid transit (BRT) project.
Florida
Florida Department of Transportation (FDOT) officials recently announced they would move forward with the last phase of the Tamiami Trail project. The state was awarded $60 million in federal funds, and there will be a $40 million state match. The project is part of a larger, joint undertaking to elevate the trail so that water can flow underneath it. FDOT is expected to issue the design and build contract by 2020, and the full project is scheduled to be finished by early 2023.
Georgia
The state of Georgia has announced several major roadway projects. The I-16/I-75 Interchange reconstruction project will improve safety by widening and reconstructing two major sections of I-75. The project will construct wider shoulders, concrete barriers, and, in most locations, additional lanes. There will be six construction phases for the $500 million project, with bids for construction contracts for phases 4 and 5 going out in 2021, and bids for phase 6 expected in 2023.
Detroit
Detroit city officials plan to improve 100 miles of roads and bridges this year for $100 million. This will be the city's largest road infrastructure improvement initiative in recent history. The project includes 53 miles of residential streets, 41 miles of major roads, and five bridges. Additionally, there will be streetscape beautification projects in seven commercial corridors.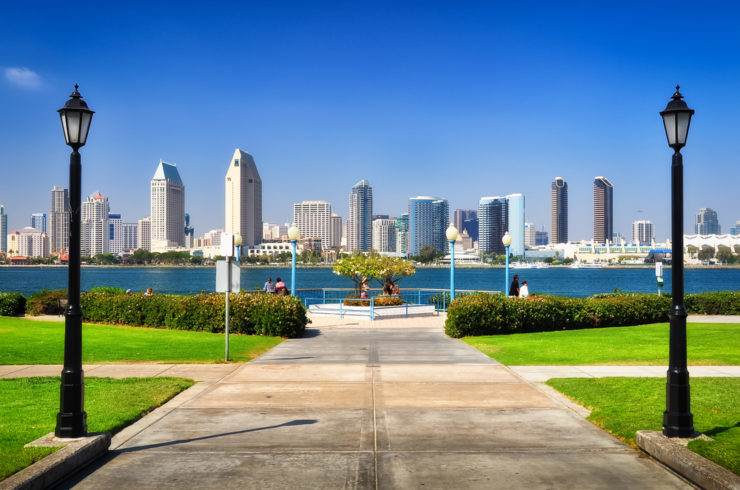 San Diego
In San Diego, design efforts are underway to build a large interchange connecting State Route 94 and State Route 125. The state's transportation agency, Caltrans, is leading the $105 million project and the San Diego Association of Governments (SANDAG) is pledging $16.2 million. The proposed 2-mile connector will reduce traffic delays and exiting traffic counts by more than 15,000.
America's roadways are critical to economic vitality and global competitiveness. The National Transportation Research Group reports that 44 percent of the country's major roads and bridges are in dire need of repair or expansion. Additionally, traffic congestion costs motorists approximately $170 billion a year in wasted time and fuel costs.
Kicking the can down the road and ignoring infrastructure reform is no longer an option. It's good to know there are funding options available and progress is being made.
(Featured image by DepositPhotos)
—
DISCLAIMER: This article expresses my own ideas and opinions. Any information I have shared are from sources that I believe to be reliable and accurate. I did not receive any financial compensation for writing this post, nor do I own any shares in any company I've mentioned. I encourage any reader to do their own diligent research first before making any investment decisions.