Travel woes: The challenges of trying to get a refund
Aside from a lawsuit, nothing can give you undue stress except for a travel refund gone bad. Travel diplomacy is the key to getting your money back.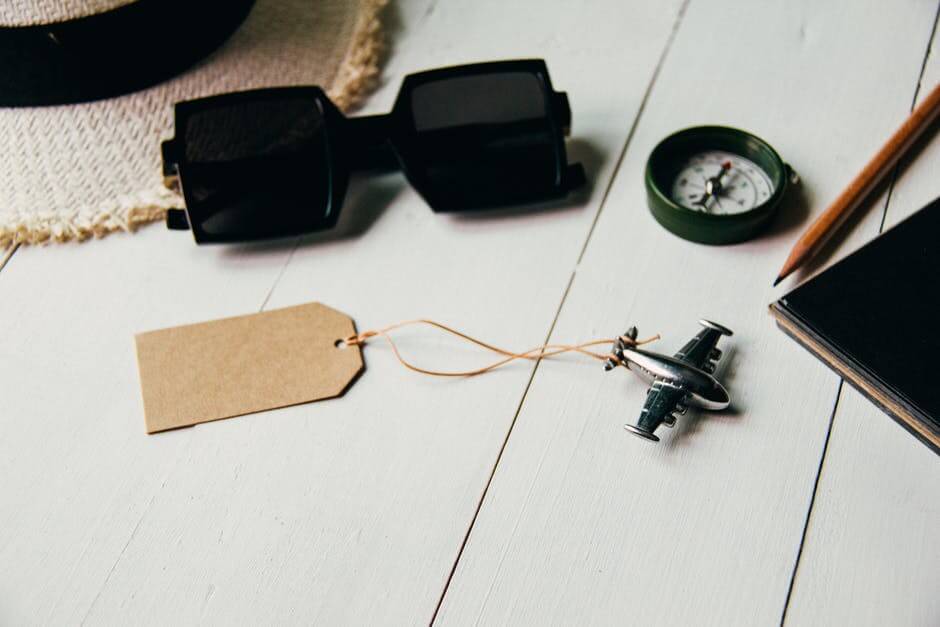 Sometimes, despite your best efforts, you can't get from here to there. That's what happened to James Quinn, who planned a vacation on the Caribbean island of St. Maarten in October.
The problem: Princess Juliana International Airport, on the Dutch side of the island, was closed after sustaining a direct hit from Hurricane Irma in September 2017. Yet Delta Air Lines refused to cancel the flight and issue a refund.
Quinn, a retired police officer who lives in Valparaiso, Ind., received a refund from the resort for his lost stay. But the airline tickets were a different matter. Because the flight hadn't yet been canceled, Delta Air Lines would only offer a credit that would expire in April — hardly enough time to reschedule his vacation.
Travel companies are reluctant to let go of money they've already collected from you, whether you can't get somewhere because of politics, weather or some other factor beyond your control. That's particularly true of airlines, which only offer refunds when they cancel a flight. (And even then, they try to offer vouchers for a future flight first.)
Quinn did everything by the book. He contacted Delta quickly. He talked to his online travel agency, Travelocity, which deferred to the airline. Finally, he asked me for help.
It seems that Delta had not canceled his flight at the time Quinn asked for his money back — presumably in the hope that the airport would reopen and make doing so unnecessary — which would have allowed Travelocity to authorize the refund. After I got in touch with Travelocity on Quinn's behalf, it checked with the airline again, which confirmed that the flight had been canceled and cleared a full refund of Quinn's $2,823.
Insurance can help in situations such as Quinn's, but its reach is limited. For example, an ExactCare travel insurance policy from Berkshire Hathaway Travel Protection covers you only in the event of a "complete cessation" of service by your carrier or travel supplier, or if your accommodation at your destination is "rendered uninhabitable" by weather. To be eligible for this benefit, you have to buy your policy before a hurricane is named, and most policies require that you be delayed by weather for a specific time period before becoming eligible for a claim. Other policies have similar restrictions.
For a political event, such as the tightening of travel restrictions on Cuba or the recent dust-up involving visas for Turkey, a travel insurance policy is less useful. Most standard policies won't cover a visa problem or State Department warning unless you splurge for cancel-for-any-reason coverage. While that's more expensive than garden-variety travel insurance — it can add about 10 percent to the cost of your trip, versus 4 to 8 percent for a typical "named perils" policy — it will cover you for a percentage of your loss, no matter the reason for your cancellation.
Interestingly, travel companies apply a double standard to events beyond our control. Wil Dershimer Jr., who lives in Longwood, Fla., took a transatlantic cruise last spring that was scheduled to stop in Istanbul. But after repeated State Department warnings, his cruise line, NCL, announced it would swap the port of call in Turkey with Kotor, Montenegro and Dubrovnik, Croatia.
"We never received word about the change," Dershimer said. "Nor did they mention anything about a refund."
NCL's ticket contract allows it to make such itinerary changes without compensating customers.
Of course, when customers can't make a flight or a cruise, they're not entitled to refunds unless there's a death in the family or other extenuating circumstances, and even then, it can be difficult to persuade a company to fork over the money. But when the tables are turned and a company can't keep its schedule, some seem reluctant to assume responsibility. Sometimes gently pointing out this type of double standard can help you negotiate a fairer resolution.
Other times, it can't. Consider what happened to Nona Novak, an account executive for a media company from Lincolnshire, Ill. Earlier this year, she booked a late-fall package tour through American Airlines Vacations from Chicago to San Juan, with reservations at the Caribe Hilton San Juan Hotel. The resort closed for repairs after Hurricane Maria.
"Finally, I received a voice mail from an American Airlines Vacations representative who said I was not eligible for any refunds," she said.
In fact, the package was refundable 15 days before departure with a $200 change fee; the company should have refunded the cost of the hotel and charged a change fee for the flight. Instead, she was offered a credit with a one-year expiration date. I contacted the airline on Novak's behalf, and it agreed to refund the full cost of her vacation.
And then there's the case of Kolby Harold, who had plans to honeymoon at the InterContinental San Juan in October. That hotel was also closed after the hurricane. Harold, who works for the U.S. Navy in Virginia Beach, said her online agency, Expedia, refused to refund her money, even though she had proof that the InterContinental was waiving its cancellation fees. Instead, they tried to persuade her to rebook at a later date — in other words, to accept a credit. After I contacted Expedia on Harold's behalf, the online agency issued a prompt refund.
Travel companies can be understanding when a natural disaster or a change in the political winds forces their guests to cancel. The bomb cyclone that hit the East Coast earlier this year, for instance, made travel dangerous and forced tens of thousands of cancellations, virtually all of which were handled fairly. But it depends where the disaster happens and how many travelers are affected. Airlines, hotels and other travel companies often try to keep your money and offer a fast-expiring credit, if they can.
They'll say you should have purchased insurance, even when insurance wouldn't have covered the event, and they'll claim they just have a business to run. But in the end, being polite but persistent can persuade them to do the right thing and give you the refund you deserve.
—
DISCLAIMER: This article expresses my own ideas and opinions. Any information I have shared are from sources that I believe to be reliable and accurate. I did not receive any financial compensation in writing this post, nor do I own any shares in any company I've mentioned. I encourage any reader to do their own diligent research first before making any investment decisions.