The TopRanked.io Weekly Digest: What's Hot in Affiliate Marketing [Week 16]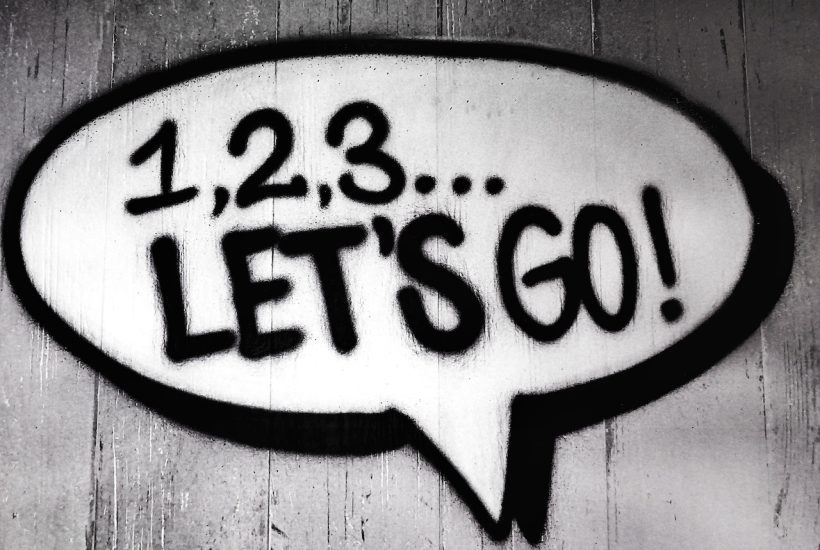 Quick Disclosure: We're about to tell you how great Travelpayouts is. And we really mean it. Just know that if you click on a Travelpayouts link, we may earn a small commission. Your choice.
While we don't generally recommend it, TikTok can come in handy when looking for a life lesson or two.
For example, take this whole POV (Point of View) thing that's been hanging around for some time now.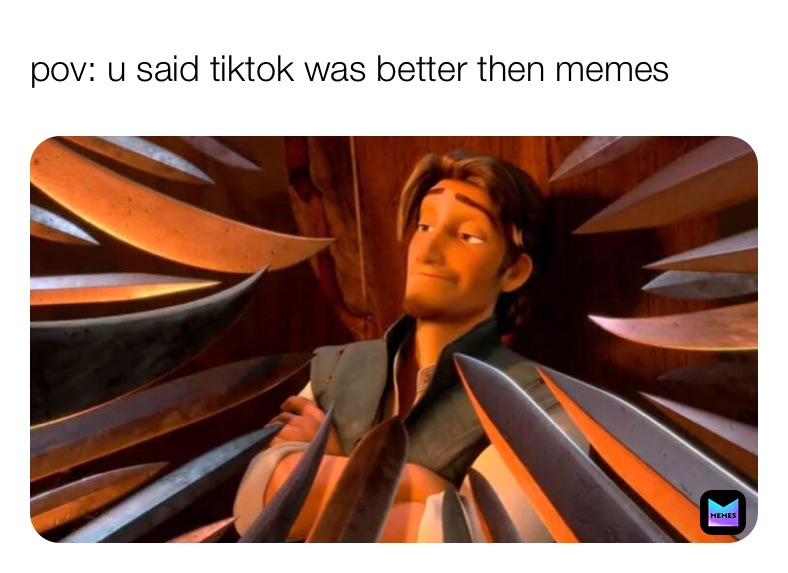 Of course, most of these POV videos serve as little more than light entertainment. But there is a bigger theme going on here — and this is where the TikTok lesson is.
So what's that lesson?
Easy. The lesson is that it's important to see things from different perspectives.
[Also, pssst… if you said you liked TikTok better than memes, we could never be friends. And yes, I am about to go and buy this mug off Etsy.]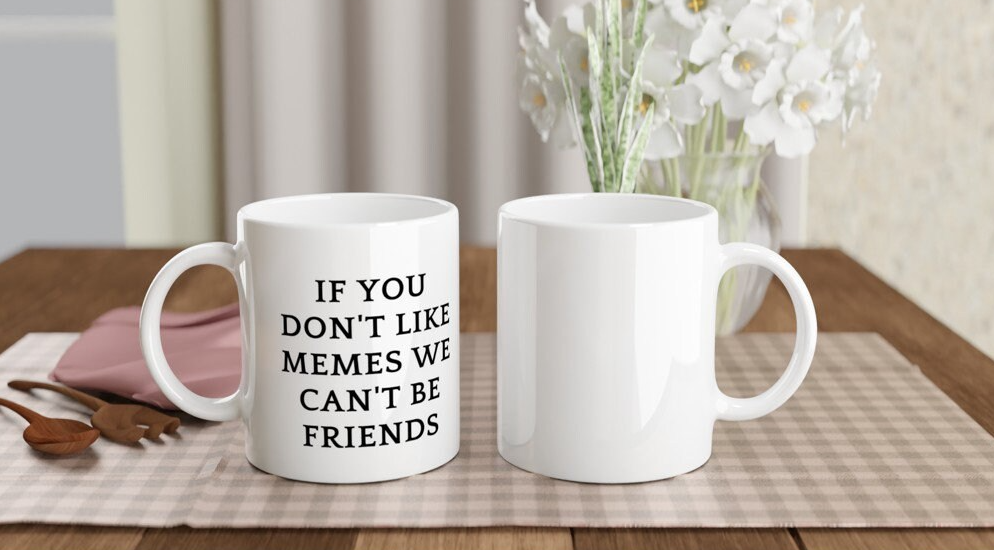 Anyway, back on topic.
So right about now, you're probably wondering, "Why are you preaching about seeing things from different perspectives? This ain't no feel-good, self-help, cleanse your mind, body, and soul newsletter! Where's the affiliate marketing?"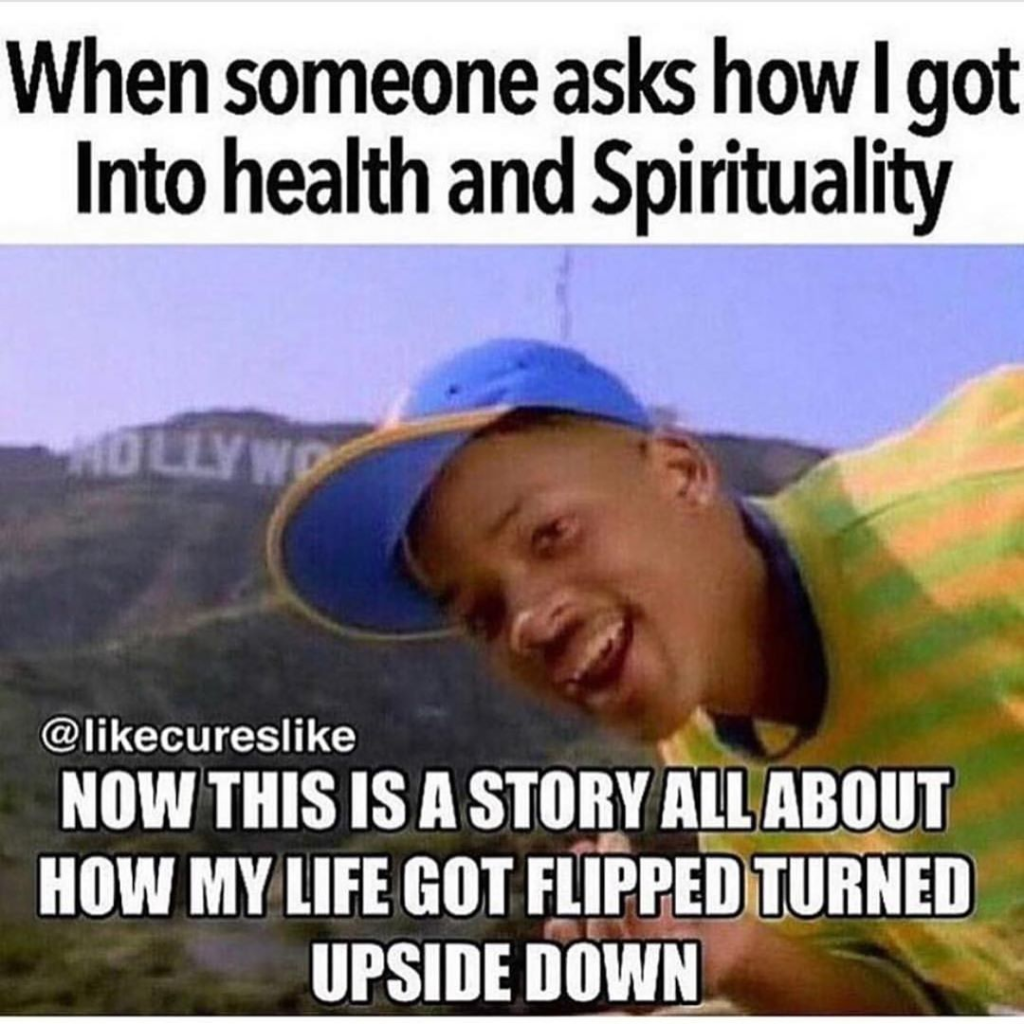 Well, to get the answer to that question, you're going to have to read on.
But first, take a look at this affiliate program. It will come in handy later.
Topranked.io Affiliate Program of the Week — Travelpayouts
While you're going to have to wait to find out the value of seeing things from a new perspective, we're not going to make you wait to see the value of this weeks partner program — Travelpayouts.

So let's get straight to it.
Travelpayouts — Here's Why You Should Care
First things first. Before you say, "Travelpayouts sounds like travel, and I'm not in the travel niche," stop, take a read of the news section, then come back here.
So now that you're all interested in the travel niche, yes, it's true. Travelpayouts is a travel-related affiliate program.
As for why Travelpayouts stands out, that's simple. Travelpayouts groups together pretty much every travel platform you've ever heard of under one roof. Here are just a few:
Trivago
Tripadvisor
Booking.com
RentalCars.com
Expedia
Agoda
Trip.com
TicketMaster
There's also a bunch more, so it's worth taking a look at the Travelpayouts partner brands page.

Travelpayouts — Here's What They Pay Out
Alright, so you're not going to get a short answer here. As Travelpayouts groups a bunch of travel platforms under one roof, commission rates will vary.
The longer answer is that Travelpayouts commissions are generally on a CPA or CPS or rev share basis.
As for what the CPA commissions look like, they range from about $0.18 right up to $150 with Insubuy. On the rev share/CPS front, that ranges anywhere from 1% all the way up to 54%.
Naturally, it all depends on what particular partners you promote with Travelpayouts, with some offering much more generous terms than others.
Also, it's worth noting the same applies to cookie life. However, there's a bit more consistency here, with most generally offering about 30 days. But, there are some exceptions, like Discover Cars, which has a massive 365-day lifespan.

Travelpayouts — Affiliate Support and Some Fun Facts
Of course, as you should expect, Travelpayouts does a decent job when it comes to looking after affiliates. Prompt payments, accurate tracking, and heaps of additional resources (Widgets/Links/Content/etc.) are all on offer.
They're also pretty well-loved by most of the 395k affiliates/travel influencers they work with. This has garnered some glowing testimonials, with affiliates gushing about everything from the affiliate admin dashboard, the number of programs in one place (110+), the affiliate support, and pretty much everything else.
And hey, what's not to love? With $49 million paid out to affiliates since 2011 (of which $13 million was in 2022 alone), we'd almost be willing to look the other way if other elements weren't up to scratch.
Fortunately, we didn't have to face this dilemma.
Travelpayouts — Get Started Now
With the only thing left to say being "go read the news section," here's the three step plan to get started with Travelpayouts:
Get approved, find programs, create links.
Profit.

Affiliate News Takeaways
Let's Break Some Assumptions About the Travel Niche
We all know Covid-19 kicked the whole travel thing in the teeth. And, if you only see the headlines commonly tossed about in the mainstream press (e.g., Recovery of European Air Travel Pushed Back to 2025), you'd be forgiven for thinking it's still in a bit of a slump.
And these headlines aren't just restricted to air travel, either.

Now, whether it is or isn't in a slump isn't quite what we're concerned about yet. Instead, what we're really concerned about is identifying the asymmetries in the niche.
To give an extreme example of the kind of asymmetry we're interested in, cast your mind back to 2020. International travel was out for the count. And that meant popular bucket list locations like Paris saw their visitor numbers tank. Nothing surprising there, apart from the deers.
But here's where it gets interesting. Right at the same time that the Paris Region Lost $15.5 Billion In 2020 Amid 'Historic' Tourism Drop, other regions in France were having one of their best years ever.
Surprising, right?
The reason, of course, was quite logical — domestic travel. Basically, while the gross number of tourists dropped (53% of French people traveled in 2020 vs 71% in 2019), almost all of those who did travel in 2020 did so domestically. That massively boosted tourism in places like French coastal towns, even though tourism was theoretically dead.
What's Domestic Tourism in France Got to Do With Affiliate Marketing?
The bigger point being made with this example is that just because a broad, catch-all niche is in a slump, that doesn't mean everyone in it is in the same boat (even if countless celebrities insisted on this during Covid-19).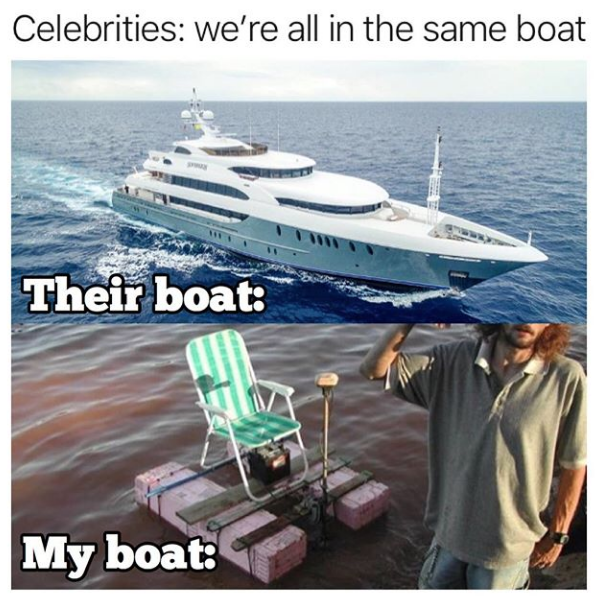 In other words, even though the broader travel industry in 2023 looks like it's only expected to hit two-thirds of 2019 levels, that doesn't mean everyone's in a hole.
Far from it.
To give one example, in its most recent annual results, Booking Holdings (Booking.com, RentalCars.com, Agoda, etc.) hit $17 billion in revenue in 2022. That was its highest-ever result. And not by a small margin, either. That $17 billion was a 13% jump over 2019. (Say, what was that Barron's headline before???)
Oh, also, fun fact. Many Booking Holdings brands are Travelpayouts partner brands. So, you know… if you needed one more reason to join Travelpayouts, now you have it.

And while Booking Holding's results are more the exception than the rule, it is indicative of the broader online travel industry. For example, Trivago's relatively small $1.5 billion revenues in 2022 were just 4% shy of its 2019 results.
Not bad when the rest of the industry was in a major hole.
So Why's Online Travel Booking Doing So Well?
As for why online travel booking is beating the broader travel industry, a good clue lies in TripAdvisor's investor presentation. Specifically, the part about "experiences and dining" which says, "Full year 2022 revenue in… experiences and dining was… 115% of 2019 levels… driven primarily by performance in our experiences offering."
As for what "TripAdvisor Experiences" are, that's the thing where you can book activities with various operators on TripAdvisor's platform. Nothing particularly revolutionary. But clearly, it's popular.
As for why it's gaining popularity, that's most likely being driven (at least partly) by another trend in the travel industry. Namely, a shift away from more mainstream travel towards… well… a bunch of stuff.
Travel Trends for 2023
In RoadBook's Travel Trends for 2023 report, there are a bunch of seemingly disparate trends at play. For example, two trends supposedly taking off this year are "sustainable tourism" and "luxury as a lifestyle."
But, as we sift through seemingly unrelated trends, broader trends emerge. Most notably, people are looking for two key things — tailored experiences and meaningful travel.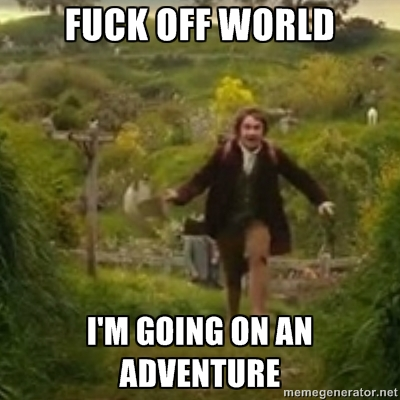 In other words, they're looking for something a little more unique than what you'll get by booking a whirlwind European tour with some mass tour operator. Apparently, snapping selfies next to the Eifel Tower one day and the Coloseum the next no longer has the same pull that it once had.
And while none of this is meant to provide the definitive "here's why online booking's doing well" answer, it does go someway. After all, if the kids are looking for more tailored experiences than they'd get in a standard packaged-travel arrangement, that means spending a little more DIY time on their favorite travel platforms, doesn't it!?
The AI Threat to Travel Affiliates
Before we move on, let's address the elephant in the room. With AI being the hot topic of the day, it's hard not to ask whether travel affiliates will be okay.
So, let's throw a theory out there — travel is safe but not safe.
How so?
Let's start with why it's safe. People are probably going to keep turning to people for travel recommendations and inspiration. After all, people still want pretty (real) photos of destinations, personal anecdotes (even if you make them up), hot tips about "what the locals do," etc., etc.
So yes, you will probably keep getting traffic on your blog post about ayahuasca retreats in Peru.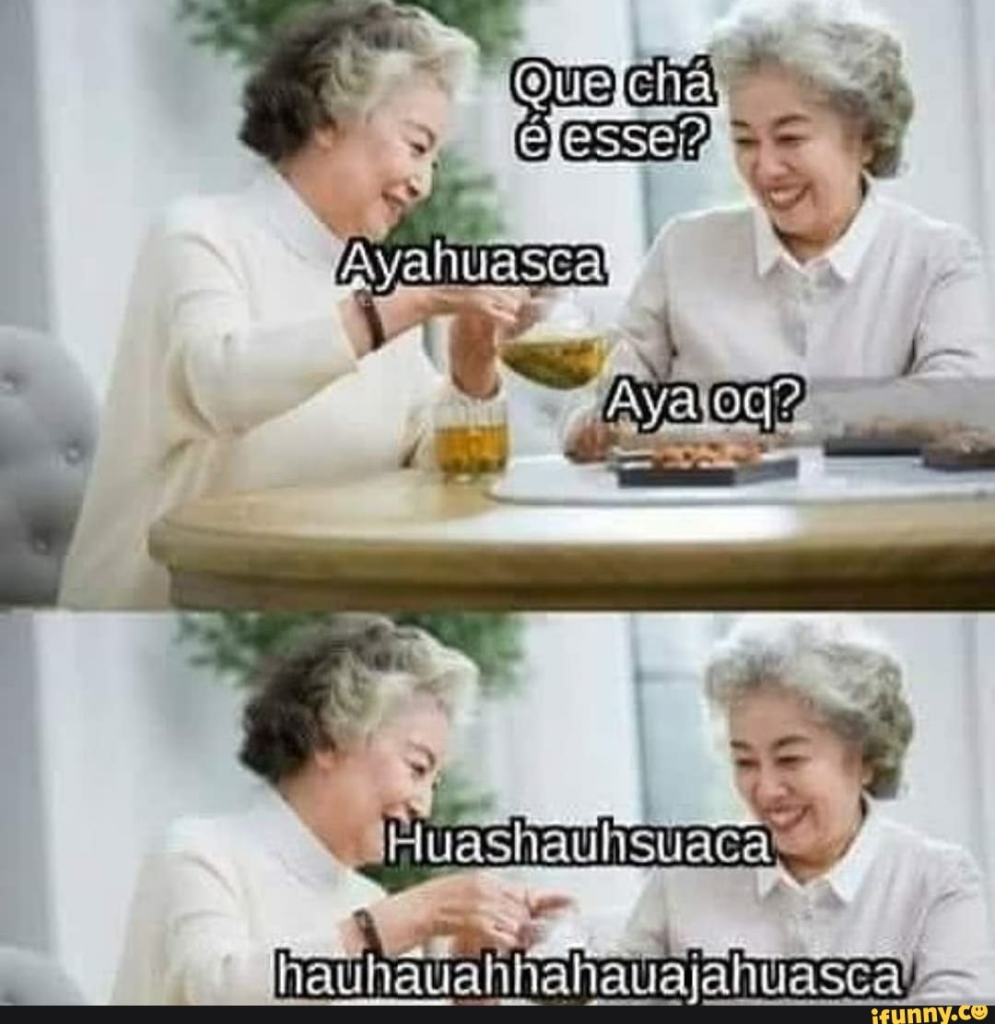 However, here's where it gets tricky. When it comes time for your blog traffic to book their trips (which is usually the moment you're going to monetize), that's where the AI threat begins.
Now, of course, it's still early days, so don't take this as a sure thing. But, with 2 out of the 11 launch partners for ChatGPT plugins being travel-related companies — Kayak and Expedia — travel booking is already shaping up as a hot use case. (Fun fact: Expedia is also a Travelpayouts partner brand.)
And, if early ChatGPT Plugins previews are anything to go by, ChatGPT with plugins is going to be super-powerful for more than just the mundane tasks like booking and price comparisons. Chances are, it's not long before you'll be able to have ChatGPT handle the "logistics" of it for you (lining up bookings across times/dates).
Of course, if the uptake of AI search is anything to go by, we're still safe from AI travel booking for a while.
Takeaway
The obvious takeaway here is that there's still plenty of action in the travel niche, even if the industry is in a slump. You just gotta know what to promote.
Fortunately, that part is kinda easy. With online travel platforms beating the industry by quite some margin, the best place to start would be with Travelpayouts. What's more, Travelpayouts just so happens to feature some of the companies we discussed above among its partner brands (Tripadvisor, multiple Booking Holdings brands, etc.).

Closing Thought
While you're always welcome to steal the raw takeaway from our news section and run with it, there's something bigger to pay attention to here.
That is, it always pays to look a little closer at a niche before dismissing it, even if the headline sentiment is something like "in a slump," "oversaturated," or whatever avoidance-inducing line you want to insert here.
The only problem is, when it comes to seeing things from a new perspective, it's sometimes easier said than done.
Sure, if you Google "how to see things from a new perspective," you'll get plenty of answers.
Unfortunately, most of their advice more or less boils down to "passively sit around and wait for inspiration to hit you like a bolt of lightning from the sky."
For example, take this answer page on Quora that more or less gathers most of the advice you'll see around the place. OP asks for some tips on seeing things from a new perspective. Answers like "take a walk," "don't think," and "take a break" roll in.
But, of course, as we all know, sitting around passively is rarely the right solution.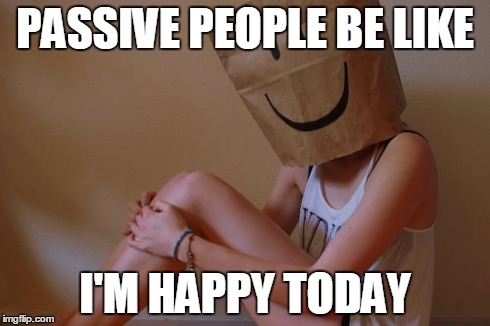 So how do you get active in your "seeing things from new perspectives" endeavors?
Well, hidden among all the passive advice, there are some more useful nuggets. For example, on that same Quora post, there were also a few answers like "break the habit of believing everything you think" and "shrink expectations and assumptions."
Or, said another way, question everything and avoid generalizing (because this is what expectations and assumptions lead to).
The perfect case in point here is that whole travel thing we went over before. I mean, who doesn't believe that travel's still in a slump? And who's not tempted to generalize this out to some grand assumption about the entire industry? After all, if a rising tide lifts all boats, surely the inverse applies?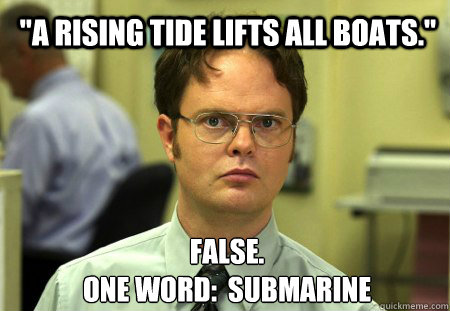 But sure enough, by asking questions and avoiding generalizations, we eventually landed on something that showed things weren't quite as they seemed.
Now just imagine how many opportunities you'd find if you applied this same logic to everything.
Of course, if you can't be bothered interrogating oversaturated, dead, or otherwise pointless niches, we'll forgive you if you just run with the travel thing. Especially since Travelpayouts makes this niche one of the easiest to get started with monetizing.

__
(Featured image by SevenStorm JUHASZIMRUS via Pexels)
DISCLAIMER: This article was written by a third party contributor and does not reflect the opinion of Born2Invest, its management, staff or its associates. Please review our disclaimer for more information.
This article may include forward-looking statements. These forward-looking statements generally are identified by the words "believe," "project," "estimate," "become," "plan," "will," and similar expressions, including with regards to potential earnings in the Empire Flippers affiliate program. These forward-looking statements involve known and unknown risks as well as uncertainties, including those discussed in the following cautionary statements and elsewhere in this article and on this site. Although the Company may believe that its expectations are based on reasonable assumptions, the actual results that the Company may achieve may differ materially from any forward-looking statements, which reflect the opinions of the management of the Company only as of the date hereof. Additionally, please make sure to read these important disclosures.