What Trump's new tariffs could mean for investors
The trade war between the U.S. and China has overwhelming detrimental effects on each other's agriculture, technology, goods and economy.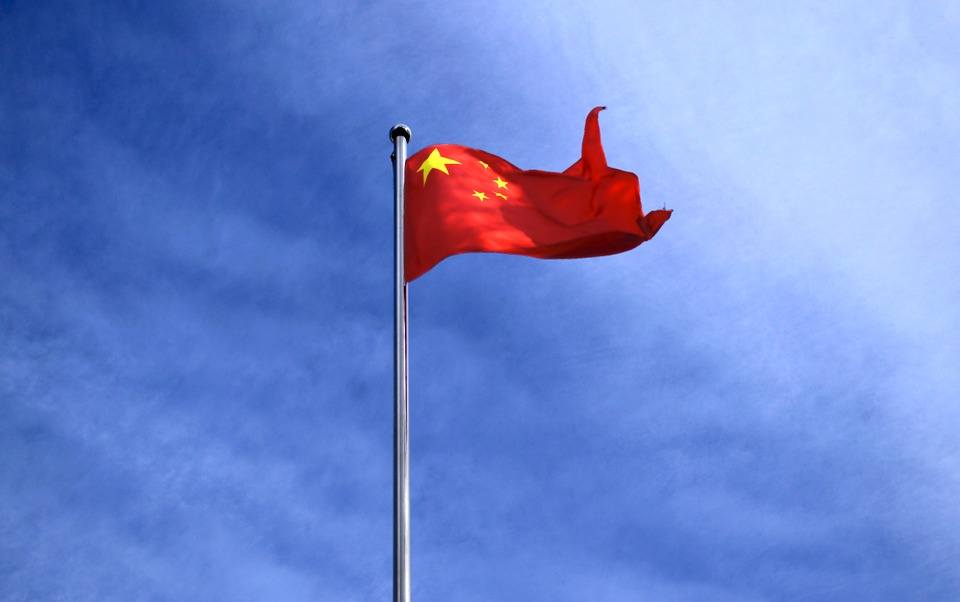 For weeks, news of a possible trade war between the U.S. and China has dominated the headlines. Whenever one country suggests the potential for imposed tariffs, the other responds in kind with a threat of its own.
While trying to keep up with the latest developments on this matter, it's not surprising that some investors are wondering what the tariffs—if imposed—could mean for them.
Long-term tensions are mounting
One of the primary reasons why I think this trade war between China and the United States is likely to happen is that the tension between the two nations has been worsening for about a year. Even before that, Trump blasted China on the campaign trail for its trade policies and claimed the Chinese were a risk to the American economy.
There have also been several escalations in a matter of days that have shown how each country wants to strike the other where it hurts. On April 17, China imposed a 179 percent tax on American sorghum, which is used to feed livestock and is an ingredient in a popular Chinese liquor. The United States is the top importer of sorghum, but that could change due to the tariff.
Then, after initially threatening to impose a ban that would prevent U.S. companies from selling parts to ZTE, one of the top tech companies in China, the United States put it into action. The announcement halted the stock market trading for ZTE and will make the company unable to get microchips from Qualcomm and smartphone glass from Corning as it had done until the ban.
The week before those developments, China's president Xi Jinping promised to open the country to imports and lower tariffs on products such as cars. That announcement had a positive effect on the U.S. stock market.
However, Trump doesn't seem interested in doing his part to tame tensions. It hasn't helped that he's used Twitter to give his thoughts about China's devaluation of the currency. The U.S. leader relies on the social media platform to weigh in and say what's on his mind but often does so in a much-unchecked manner, which only fuels the possibility of a trade war.
Tech stocks may no longer be safe havens
Many investors have come to see technology stocks as excellent choices when they're looking at ways to diversify their portfolios. However, uncertainty is increasing concerning technology investments. That's because of the potential impact on the supply chain instead of only the brands themselves.
Investors are particularly interested in how specific parts — such as semiconductors — could be affected by the tariffs. Unfortunately, though, analysts assert it's too early to say, although they're exercising caution.
Cryptocurrency is another area in which some analysts say being careful is crucial. Although it has affected numerous parts of the global economy, it's volatile, and its value can fall as quickly as it rises.
Many American companies do business in China
There's been an emphasis on how these tariffs could affect goods that come into and go out of China and the United States. However, some people are overlooking the fact that American businesses with Chinese production facilities could experience adverse effects, too.
Estimates from Deutsche Bank indicate that in 2015, Chinese subsidiaries of U.S. companies sold $223 billion worth of goods. In contrast, Chinese firms operating and selling things in the U.S. only accounted for $22 billion.
Also, the Chinese market is ripe for what U.S. companies sell. General Motors, for example, sells more of its cars in China than the United States, and Apple's iPhones have more Chinese users compared to iPhone users in the U.S.
In my opinion, this means both Chinese and American investors have to take a closer look at companies in their portfolios and determine the extent of ties each country has to the other destination. If it becomes difficult for companies to maintain market share while producing and selling products in the respective countries, their stocks will take hits.
The impact on U.S. consumers
Investors must also be careful if associated with stocks and companies related to technology companies that typically cater to American buyers. If Trump's tariffs take effect in some elements of the tech sector, consumers in the United States might have to pay about 23 percent more for electronic goods like computer monitors, TVs and printer ink.
Previously, analysts had projected the price increase could be as small as 10 percent, but more recent projections suggest that's not the case. As many as 83 percent of computer monitors come from China to the U.S., and experts familiar with the matter say it wouldn't be feasible to move production to another place, such as Vietnam. That's because current production facilities aren't extensive enough to cope with the demand.
To reiterate, investors interested in tech products or companies with connections to either China or the U.S. should remain cautious for now. The potential impact on both the supply chain and the brands themselves is too significant to engage in ill-informed investing or rash decisions.
—
DISCLAIMER: This article expresses my own ideas and opinions. Any information I have shared are from sources that I believe to be reliable and accurate. I did not receive any financial compensation for writing this post, nor do I own any shares in any company I've mentioned. I encourage any reader to do their own diligent research first before making any investment decisions.