The coming of Trump and sharp increase in prices at the metals market
Gold has surged more than 7% in 2017 and is at its highest level since Nov. 10, or two days after Trump's election win.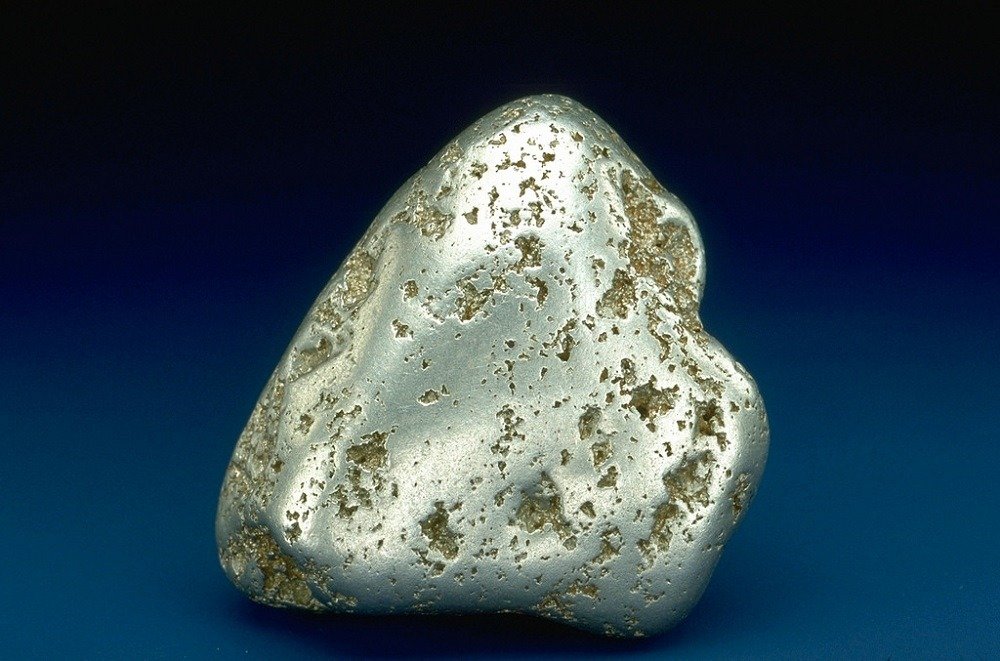 What has changed in the metals market after Trump won the election and became the President of the U.S.?
What has President Trump meant to the metals market:
– Since January silver has moved from $15.75 to $17.83
– Gold has run from $1120 to $1242
– Platinum has jumped from $890 to $1021
– Palladium moved from $650 to $773
Wednesday Trivia:
Why does Silver tarnish?
Myra P. Saefong/MarketWatch:
U.S. President Donald Trump "has talked down the dollar, but there is still a lot of uncertainty [regarding] what he will do to drive the dollar lower," said Naeem Aslam, chief market analyst at ThinkMarkets. "But given the latest jobs report and Trump's stance, it is highly unlikely that we would see another rate hike anytime soon," he said. "This could be good news for [gold] traders." Still, for now, Michael Armbruster, principal and co-founder at Altavest, said the yellow metal appears to be "taking its cue from lower Treasury yields and not a firm dollar."
Texas eliminates sales tax on precious metals/ProvidentMetals.com:
Texans are saying "howdy" to House Bill 78, which eliminates the sales tax levied on purchases of gold, silver and platinum bullion and numismatic coins. The bill introduced by Texas Representative David Simpson passed both the Texas House and Senate earlier this year and became effective Oct. 1.
Prior to HB 78, the sale of precious metals was taxed on acquisitions of less than $1,000, but Simpson wanted to completely abolish the tax and relieve the burden for those choosing to spend less on their investments. However, some base metals are not included in the elimination of sales taxes, such as copper and palladium.
While the "Every Man's Savings" bill went into effect today, liability for taxes accrued prior to the Act's effective date is still enforced. According to section two, "That liability continues in effect as of the Act had not been enacted, and the former law is continued in effect for the collection of taxes due and for civil and criminal enforcement of the liability for those taxes" After passing through the House with 144 yeas and 2 nays, the bill passed the Senate with 31 yeas and zero nays in May 2013. With the economy in constant turmoil, HB 78 should be a welcome addition to Texans, who were paying 6.25% on all purchases of precious metals below $1,000. Now investors wanting to safeguard their wealth can invest in precious metals without the additional charge.
Pete:
I got some emails about Texas taxes so this is what I have for you. Also, if you're not buying from us I know some reputable dealers that I can refer to you.
Walter Pehowich:
The CME reported today that their average daily Gold future contract volumes averaged 525,000 in January, up from last year's average daily volume of 405,000 contracts per day. That that's a 38% increase. Silver, on the other hand, rose 40% also showing a healthy increase.
Algorithm programs managed by hedge funds contributing to the increased trading volumes are indicated by the amount of switches executed in the Gold and Silver contracts. There are many different types of programs, from news driven to some that are just looking to take a dime on both sides of the market.
KOCHI/Indian Express:
The yellow metal scripted a curious tale in 2016. While gold demand in India registered a stupendous decline of 21 percent at 675.5 tons, global gold demand grew by two per cent to 4,309 tons – the highest since 2013 – said World Gold Council (WGC). Jewelry demand in the country also witnessed a sharp decline of 22.4% in 2016, at 514 tonnes compared to 662.3 tons in 2015. The global demand in 2015 was 4,216 tons.
Stan Druckenmiller/Bloomberg:
The billionaire investor with one of the best long-term track records in money management said he bought gold in late December and January, reversing the sale he made after the U.S. presidential election. "I wanted to own some currency and no country wants its currency to strengthen," Druckenmiller said Tuesday in an interview. "Gold was down a lot, so I bought it."
Russia is hedging its bets with a stockpile of gold/GoldCore:
The hoard, which is stashed around Moscow, St Petersburg and Yekaterinburg, has seen Russia become one of the world's leading gold buyers – a stance that it hopes will protect it from any drastic changes that might happen in the world economy. Almost two-thirds of the nation's gold is kept in Moscow, in a Central Bank repository. The location of the gold, mainly in bullions weighing from 100grams to 14kgs, is a highly-guarded secret. But the country's leader, Vladimir Putin, has inspected one of the storage sites, with Prime Minister Dmitry Medvedev also having to carry out visits. Russia's central bank has previously declared that gold was a "100 percent guarantee from legal and political risks", making it worth the risk of a swinging price
Adam Shell/USA Today:
Gold, the yellow metal Wall Street normally flocks to in tough economic times, is shining bright at a three-month high, despite record stock prices and improving economies around the globe. So, what's spooking investors enough to push gold up in price five of the past six weeks and briefly back above $1,235 per ounce before closing Tuesday at $1,234.20?
Here's a short checklist: Economic policy uncertainty in the U.S. under President Trump. Political anxiety surrounding the populist movement in Europe and elsewhere. Ongoing stimulus from global central bankers. Angst over rising inflation. The U.S. dollar falling in value versus foreign currencies. Gold has surged more than 7% in 2017 and is at its highest level since Nov. 10, or two days after Trump's election win.
Barrick sale of super pit stake to China buyer stalls/Mining News:
Barrick Gold Corp.'s plan to sell its stake in the Kalgoorlie Super Pit mine to a Chinese bidder has stalled, as the buyer faces delays securing financing for the $1.3 billion deal, people with knowledge of the matter said. While Chinese companies' willingness to offer top-dollar prices helped fuel a $248 billion overseas acquisition spree last year, they've struggled at times to close transactions. In December, Chinese agencies including the National Development and Reform Commission said they're closely watching "irrational" outbound purchases amid a broader effort by the government to limit capital outflows.
Pete's Corner
FXCM Lays Off 150 Employees & Redoes Leucadia Agreement in Wake of US Market Exit/LeapRate Staff: The broker FXCM Inc (NASDAQ: FXCM) and its CEO Drew Niv from the US FX market, and the subsequent sale of FXCM's US clients to rival Gain Capital Holdings Inc (NYSE: GCAP), LeapRate has learned that FXCM has made filings with US regulators that it plans to terminate about 150 employees.
The 150 employees represent about 18% of FXCM's global workforce of more than 800.
The layoffs at FXCM should not really come as a big surprise. In the FXCM press release made yesterday, the company indicated that it would not be transferring any costs (i.e. employees) to Gain Capital as part of the sale of its US clients to its rival.
Pete: Zaner Precious Metals has no accounts at FXCM. As one of the largest spot metals houses, we naturally had discussions to clear some of our business there but in the end, it was not a good fit.
President Donald Trump vowed to do a "big number on Dodd Frank," the sweeping banking legislation that was put in place by the administration of President Barrack Obama in response to the 2008 financial crisis that killed the FX Business as well as destroyed the mom and pop coin stores. Trump called Dodd Frank "a disaster" that has impeded growth by making it harder for banks to lend to consumers as well as small businesses. Still in his second week in office, Trump is making good on his statement and he will sign an executive order to dramatically scale back Dodd Frank and thereby bring back tens of thousands of jobs.
Matthew J. Belvedere/CNBC:
The House Republican border adjustment proposal to tax imports is "insane," said media mogul and two-time GOP presidential candidate Steve Forbes.
"The Republicans are proposing this crazy tax. They're going to punish American consumers over $100 billion a year" over 10 years by making goods coming into the U.S. more expensive, Forbes told CNBC's "Squawk Box" on Wednesday. "And these are Republicans doing it." The people who would be hurt most by the border tax would be middle-class workers who elected Donald Trump as president, Forbes said. "Economically it's wrong. Politically it's wrong. "Efforts by Republicans to reduce taxes should not include a new tax, he added.
Pete: I have followed Mr. Forbes, the chairman and editor-in-chief of Forbes Media since he unsuccessfully sought the GOP presidential nomination in 1996 and 2000. He ran on a platform for a flat tax to apply consistent rates across all brackets. His tax work has been nothing short of innovative. Let's hope they listen to him as the era of endless taxes must come to an end.
MarketWatch, which is part of the WSJ family, asked me to contribute to their projection on the future price of gold. Rachel Koning Beals is their News Editor and she really does a good job covering the metals. I hope you find this article informative as I feel she really hit it out of the park.
Chuckle of the week/ZeroHedge:
As Dodd-Frank comes tumbling down and 10's of thousands of banking and brokerage jobs get ready to come back to New York we hear the bleating from Germany: Bundesbank's Dombret Critical of Potential Deregulation in U.S.: BBG…. Just as Deutsche Bank promised it wouldn't rig markets again, why go to the USA?
LME 3-day Introductory Course:
21-23 Feb 2017, London UK cost = £1,800.00 + VAT*
Day 1: Introduction to the LME
Day 2: Introduction to Hedging on the LME with Futures
Day 3: Introduction to Hedging on the LME with Options
By comparisons to the value added at Zaner Precious Metals
Most of our clients spend the afternoon with us to learn how to use the Tornado Hedging Platform and then we usually go to a Cubs game and have dinner. Cost to clients, right around zero after airfare.
Pete:
If anybody else has been kicked to the curb by PayPal we might have a solution for you.
Trivia Answer:
No, it is not contacted with moisture or oxygen. Silver is stable in oxygen and water, but it tarnishes in the air because of a reaction with sulfur compounds to form a black sulfide layer.
—
DISCLAIMER: This article expresses my own ideas and opinions. Any information I have shared are from sources that I believe to be reliable and accurate. I did not receive any financial compensation in writing this post, nor do I own any shares in any company I've mentioned. I encourage any reader to do their own diligent research first before making any investment decisions.