UK startups' success depends on VCs, government support
The key to sustained growth is sustained support. Brilliant UK startups have nowhere to go but demise if funding and investment are nonexistent or lacking.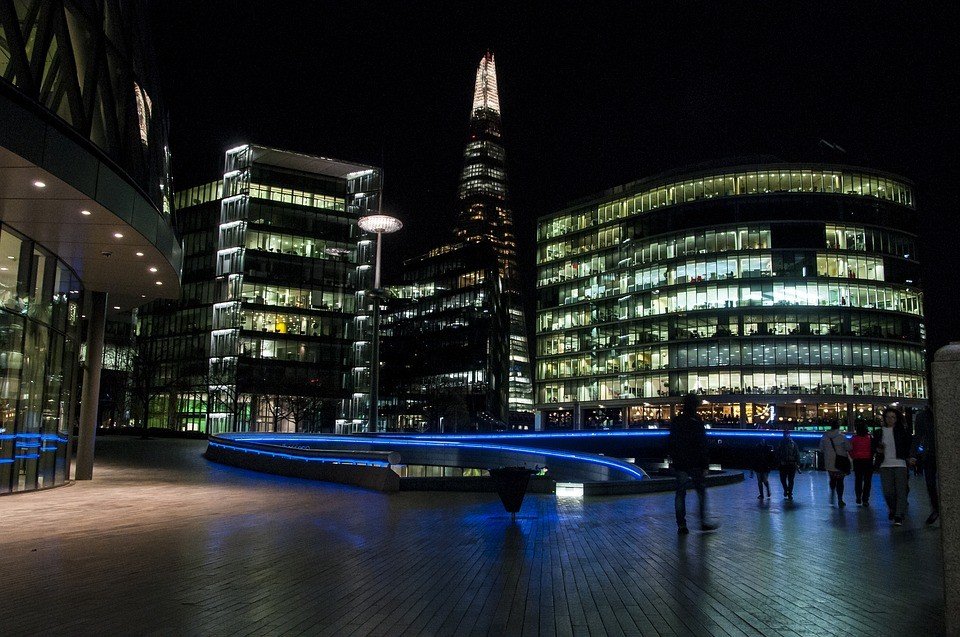 Without a doubt, 2016 is the beginning of something big for UK startups. The fintech industry, in particular, poses a lot of opportunities.
This is a year in which smaller firms owned by newbie market players are climbing their way up to becoming a nationwide giant, if not a global mammoth, of the business world.
A "brewing" startup revolution, as Xavier Rollet of The Telegraph calls it. It sounds nice, and what makes it even more enthralling is that it's true. As Rollet recalled, it began in 2015, when 500,000 new firms mushroomed in the UK. This hype enticed 600,000 new entrepreneurs to join the bandwagon the following year; a flashflood of newly opened ventures that gave the country a record-shattering 2.6 million new business opening total since 2000.
Of course, analysts like Rollet never fails to be realistic; a big fraction of these firms will fail, he wrote with conviction, and surely some will stall. However, they are so many that there's also a big chance of having a small success percentage.
Ripe for the taking
Fortunately, so many booms are happening in the country today. The fintech market, for instance, saw UK startups from various parts of the globe jumping to London just to have a slice of its boom and become part of the new brands of insurgents disrupting the traditional Big Bank industry.
Even the mobile market is vast expanding. It comprises the telco segment that is experiencing historic mergers in the past few years. Similarly, the digital segment grows. This segment is expected to become 51 percent of the entire UK market in 2016. Meanwhile, the UK app market, which has been adding over £4 billion in revenues since 2014, is enticing promising startups like Born2Invest, the only multilingual news app on the global market.
However, these waves of growth and productivity will only continue and increase if the space for growth will be laid upon for them by key entities. Venture capital firms, investors, and most especially, the government are responsible for this.
Venture capitalists take notice
Thankfully, the country's venture capital segment has ridden the wave. Last year, a large number of local tech companies, which accounts for most of the UK startups in the country today, have obtained a total of $3.6 billion-worth of support from various venture capitalists in 2015. This is 70 percent bigger that what it had from 2014. The enthusiasm for promising, innovative companies from various segments such as fintech and app development continue to propel the market to growth.
According to CB Insights and London & Partners, the growing support of venture capitalists for nascent, niche-disruptive startups is essential. This pertains to creating a new brand of investor confidence for the UK market, notwithstanding the fact that the UK, except for its fintech segment, has been always second to the US's Wall Street. This also shows that the UK startup scene has the ability to compete. Furthermore, it has the ability to lead a global market revolution. This will be possible as long as the support from venture capitalists exists. It will be crucial as they transition to a mere innovator to being a small trade down to being a large cap firm.
Government support for UK startups
However, venture capitalists are not the sole entities for the task. The first one who needs to take responsibility is the government. Politicians and regulators are key entities in providing alternative financial support to favorable business ideas and promising SMEs. Obviously, venture capitalists could only cater to few UK startups. The government must lead in creating programs that would help entrepreneurs improve their ideas to make them market-ready. Enough capital is also helpful for them to move forward and take their bold ideas to the next level.
"Progress is being made and the Government deserves praise for the many decisions it has taken to facilitate and encourage equity investment, but unlike the start-up revolution, we are just at the beginning of this journey," said Rollet.
The government recently launched its Cyber Security Early Stage Accelerator Programme, or Cyber Safe. It gives startups a free pass to obtaining advice and support in having cybercrime-safe operations. This is essential to any business, big or small. This is in line with the government's goal of making the security a central aspect of any UK business.
Former Chancellor George Osborne said the government set aside £1.9 billion solely for this purpose. This is just a fraction of what the government intends to give to the startup segment.
The key to sustained growth is sustained support. Ideas, however brilliant they may be, would die if funding is nonexistent.