5 up and coming e-commerce trends that will shape 2019
Here's a look at the various e-commerce trends that are making big waves in 2019.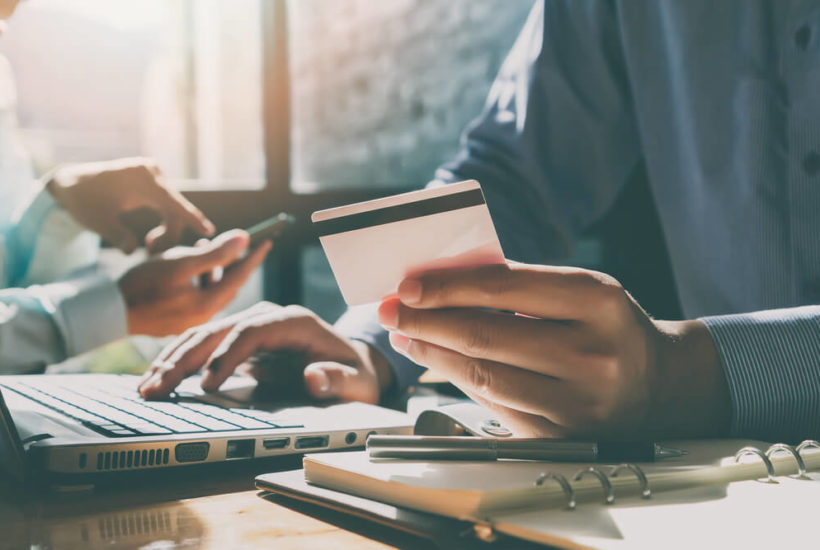 By the year 2040, it is expected that 95 percent of all purchases will be made online. Over the past several years, new tools and technologies have emerged that were total game-changers for the online retail sector. The shiny newness of things like AI chatbots and AR/VR will wear off. Moreover, customers will become more comfortable integrating technology into their everyday lives. This concept opens the door for e-commerce sellers to take things to the next level in the very near future.
2019 is setting itself up to be a monumental year of growth and change for e-commerce, as it will pave the way to support a future where purchases are a mere click away. Since things are changing so quickly in e-commerce, it is important that online business owners are aware of the trends and crazes needed to keep their brands relevant.
Let's discuss the top five most important trends that will dominate this upcoming year for e-commerce.
1. Greater global expansion
The global e-commerce market is expected to grow tremendously this year, with Statista predicting that it will surpass the $3 billion dollar mark. Global expansion is no longer just a pipedream for online entrepreneurs; it is almost an inevitability as the global market becomes more accessible to foreign customers. Therefore, online businesses need to re-structure their companies to handle the incoming wave of international demand.
One way to do this is by testing the waters with low-investment business ideas with the potential of making a transition into overseas markets. For instance, digital products can be sold all over the world, and are certainly not limited by shipping logistics. If your business already sells digital products like online courses, digital template downloads, or e-books, why not partner with a translator to make those products available for global markets?
Another way to transition your online venture into a global company is to create a drop shipping business for easier and less-expensive logistics.
2. Increased value for UGC
Although the amount of online sales is increasing, customer trust and confidence in businesses continues to decline. Most consumers are initially skeptical when they approach a new online business and will be on the lookout for trust-building content, like customer reviews. In fact, 86 percent of customers (and 95 percent of millennial consumers) actively search for business reviews before they make a purchase.
As it appears, online brands will likely be implementing more ways to prove their trustworthiness through review content in the future. However, customers are going to be on high alert for authentic feedback, and if they sense that your brand's reviews are fraudulent or sponsored, you will lose their trust immediately.
One great option is to partner with niche third-party review sites that provide detailed information and ensure authenticity. For example, the customer reviews of software platform Trustpilot on G2 Crowd are very comprehensive in that they ask customers to explain the pros and cons and share their own personal opinions on the product. Each reviewer is validated and verified so customers can rest assured that the feedback is genuine.
3. Customization in every aspect
Personalization has been a trend for quite a few years now. But as more and more companies have been able to offer customized experiences, customer's expectations have increased tremendously. Personalization is going a step beyond emailing a customer by name with personalized product recommendations. Customers now expect the product itself to be totally customized to their specific needs and desires.
In 2019 and beyond, online retailers are poised to step their personalization game up by creating products customized for each individual customer. For example, products like Gainful tailors their protein powders to meet each person's specific needs, and vitamin retailer Care/Of customizes supplement mixes for each individual based on their health.
Products like this are completely based on customer data gathered from interactive quizzes. We are seeing these business models pop up like crazy — something that will almost definitely continue into the future.
4. Voice and audio compete with video
The use of voice and audio are quickly becoming just as popular as video in terms of engagement and usefulness. Audio-based content like podcasts have grown immensely over the past few years, and many businesses either host their own shows or are featured on advertisements through this medium.
Additionally, customers are increasingly using their own voice to conduct product research and even place orders through voice-activated assistants like Alexa and Google Home.
As audio continues to compete with visual-based content, e-commerce businesses will need to find ways to enhance their content to fit this trend. Online retailers must optimize their websites accordingly to accommodate for voice-activated searches. This should be done with more explanatory product descriptions and content intended to provide answers to detailed questions. This is considering that the majority of consumers use voice to learn information about a business or product.
E-commerce sites should also be on the lookout for opportunities to integrate audio marketing into their mix. For example, if your brand has a particularly interesting backstory or a leader could offer great advice to online entrepreneurs, you should seek out interview opportunities with industry-related podcasts.
5. Crypto payments make a big comeback
It seemed like crypto-currency was everywhere a couple of years back. It slowly waned off as its stock prices dwindled. However, the idea of using a currency that exists online for safer transactions will likely continue to become more attractive to customers. This is especially true as the global e-commerce market grows.
Online businesses should expect to see a crypto comeback in the next few years as the kinks are worked out and consumers become more educated and comfortable using it. In order to stay ahead of the game, e-commerce sellers must prepare to offer more payment options to accommodate for this revival.
Although no one can predict the future, it will be interesting to see how these trends and forecasts play out over the next few years. We can say without a doubt that 2019 will be an exciting year for online retailers. Success relies on the ability to pay attention to consumer demands and shifts in behavior to stay relevant in the near future.
(Featured image by KorArkaR via Shutterstock)
—
DISCLAIMER: This article expresses my own ideas and opinions. Any information I have shared are from sources that I believe to be reliable and accurate. I did not receive any financial compensation for writing this post, nor do I own any shares in any company I've mentioned. I encourage any reader to do their own diligent research first before making any investment decisions.