10 useful tips for successful drop shipping business
Unlike traditional e-commerce, drop shipping allows a business to sell items that it doesn't actually own. It can be a profitable business if done right.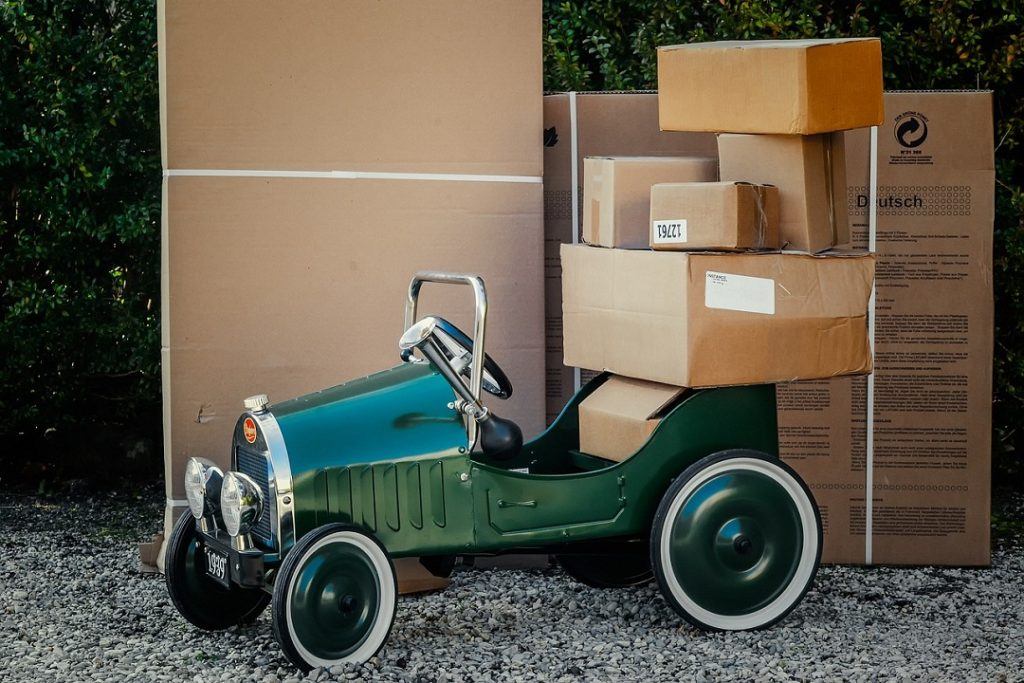 Drop shipping can be a remarkable success if you understand what you need to do to get it to work.
Unlike traditional e-commerce, drop shipping allows a business to sell items that it doesn't actually own. The fulfillment of the order is by another supplier, the e-commerce company simply gets the sales before they are fulfilled elsewhere. This reduces risk substantially as there is no need for stock to be held. However, the profit made is often less as the other business shipping the items will need to take on some extra expenses and also will take on extra risk too.
If you want to succeed at drop shipping then read on as this guide looks at many of the ins and outs that will help make it a success. So, read on and take some notes and get ready to start a drop shipping company.
1. Choose the right company to work with
The drop shipping service that you use directly reflects back on your business. You need to work with a company that has a strong reputation for providing excellent service and for sending out products on time. Check with consumer protection organizations for any problems or outstanding complaints before agreeing to work with a particular company.
2. Keep buyers in the loop
People who buy your products should be aware of the fact that they are not being shipped from your location. As long as you make it clear that the items are being shipped by a third-party, you are far less likely to run into any trouble with people complaining to you about how long items are taking to ship.
3. Use a company that provides tracking
Whichever drop shipping company you choose to use, make sure that they provide detailed tracking information for the packages that they send. That way, you can keep tabs on all the packages that are out in case there are any problems.
4. Be informed about shipping times
Find out how long it takes the drop shipping company to prepare and ship an order. That way, you can pass this information along to your buyers so that they know when to expect their packages. The more accurate you can be with this information, the less likely you are to run into complaints.
5. Communicate with your customers throughout the process
Let your customers know what is happening at every stage of the sale. By sending them shipping notifications and providing them with tracking information, you can help keep them satisfied with the service that they receive. It's also a good idea to have a phone number in case things go wrong. If you don't wish to have a service to your office, then a virtual receptionist can help.
6. Be wary of scammers
True drop shipping companies will never ask you to pay a membership fee. Avoid any companies that want you to pay up front in order to view their products. In most cases, these companies are not actually selling products at wholesale prices, meaning that your profit potential is extremely limited.
7. Consider working with more than one drop shipping company
To find the best deal on each of the products that you carry, you may need to work with multiple companies. Explore all of your options and determine which company has the best price on each product. This can help you maximize your earnings.
Amazon now offers its fulfilled by Amazon drop shipping service and that can be a good idea if you're looking for a reliable seller. Like any drop shipping venture, be sure to keep tabs on costs and expenses and tax issues—read this piece by VATGlobal as it can help you with that.
8. Consider providing warranties for high-ticket items
Sometimes, drop shipping companies will offer warranties that can be purchased along with high-dollar items. If these warranties are available, make sure that your customers know about them. This can help provide protection in case their purchase doesn't live up to their expectations.
9. Order samples so that you can see the quality of the products for yourself
Before you start selling products to customers, order a few for yourself directly from the drop shipper. Choose a variety of different products. This will allow you to get a better idea of whether the delivery service and the quality of the products are what you are looking for.
10. Avoid jumping in with both feet
Usually, when it comes to starting a business that relies on drop shipping, it is best to go slowly. The drop shipping industry has its share of scammers. Before you jump in and spend a lot of money with a particular company, try a few small orders. As long as they meet or exceed your expectations, you can then ramp up your orders over time.
Working with a drop shipper is an excellent way to sell products online. By allowing another company to handle all the packing and shipping, you can focus on making sales and promoting your business. Of course, just like any other business, there are potential pitfalls with this business model. The tips in this article should make it easier to avoid these problems, however, improving your chances of success.
These ten tips will make your drop shipping efforts a lot more likely to be a success and will help you save time, money and effort.
—
DISCLAIMER: This article expresses my own ideas and opinions. Any information I have shared are from sources that I believe to be reliable and accurate. I did not receive any financial compensation in writing this post, nor do I own any shares in any company I've mentioned. I encourage any reader to do their own diligent research first before making any investment decisions.