A closer look at US Gold Corp's Copper King project
The US Gold Corp's King Copper project looks promising due to its strategic location, which will likely yield a bounty of different minerals.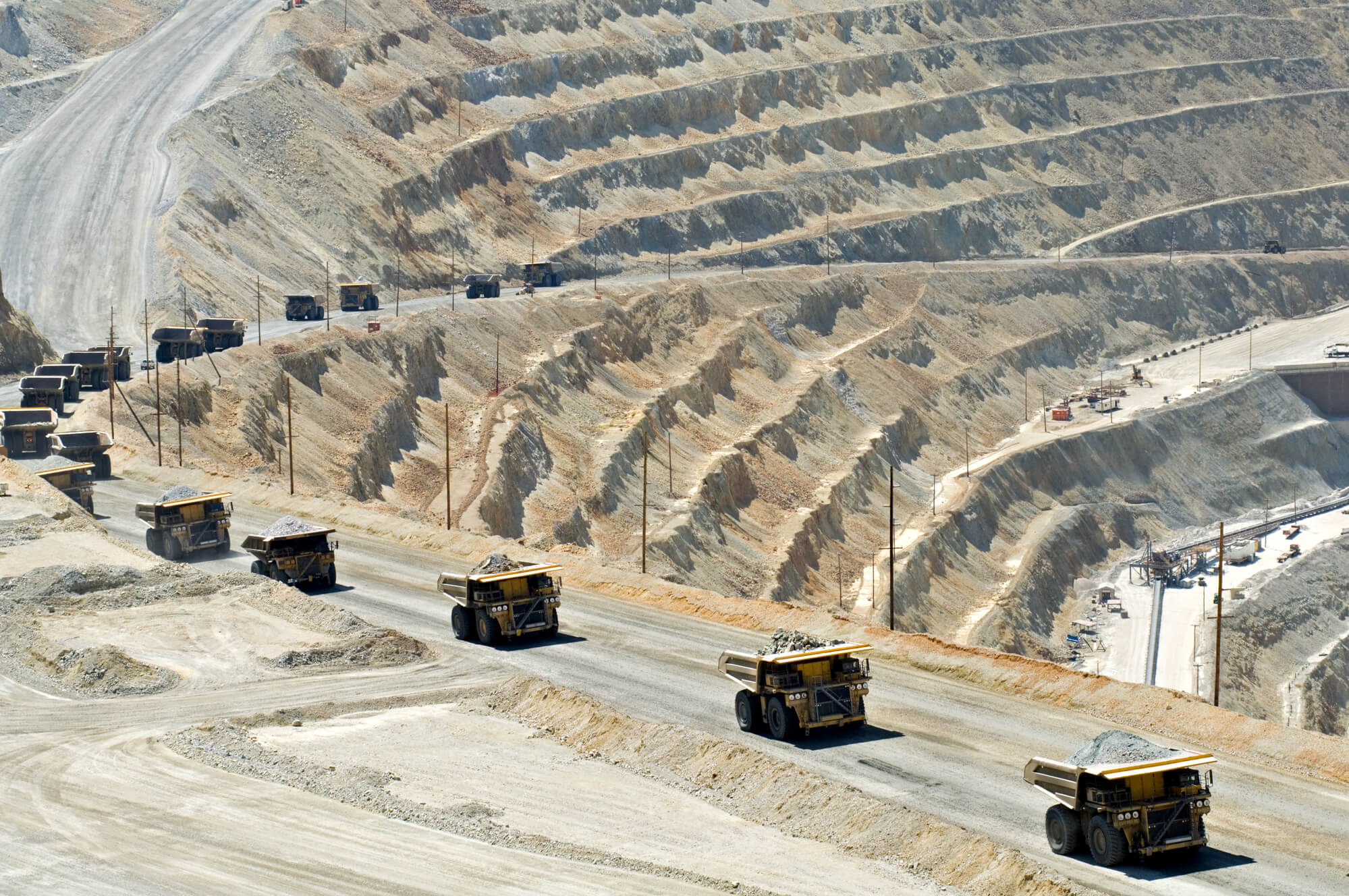 When Newmont and Gold Standard Ventures Corp (NYSEAMERICAN:GSV) veteran Dave Mathewson took the role of VP, Head of Exploration at junior gold miner US Gold Corp (NASDAQ:USAU) back at the start of 2016, the company generated a considerable amount of speculative attention in the sector. His track record at both of the above-mentioned companies suggested that there was a strong chance of success for US Gold Corp.
Fast forward 18 months and things are really starting to heat up at US Gold Corp.
The company just reported an update related to one of its two primary projects, and its share price is running on the back of the news.
Here's a look at the project in question and a consideration of both how the recent update plays into the project's chances of reaching economic production and what to look for from a timeframe perspective as indicative of the company capitalizing on its potential.
So, the project is called Copper King, and it's located in southeast Wyoming, approximately 20 miles west of the state's capital city Cheyenne.
Right off the bat, that's a plus point for the project. Cheyenne is the most populous city in Wyoming, meaning not only that US Gold Corp should have no problem hiring a team to support production as and when the project starts producing copper and gold, but also that there is an established transport network and distribution infrastructure in place, which US Gold Corp can harness cheaply and easily to facilitate its operations. Further, Cheyenne is known for being largely mining-friendly, with the region having a rich history of coal, copper and gold mining. The entirety of the Copper King project is located on state land, making for an easier permitting process to put the project into production.
Over the last 70 or so years, the project has been the subject extensive historical exploration — an exploration that has served to underline its strength as a potential resource. The first recorded exploratory activity at Copper King was back in 1938 and, since then, at least nine historic drilling campaigns have been undertaken by seven companies, plus the U.S. Bureau of Mines. Included in this count are drilling programs conducted by at least five different operators since 1970, each of which has confirmed mineralization at the site.
As things stand, US Gold Corp is carrying out its own drilling program, designed to build on the already collected data and to inform the company's forward strategy for the project. More detail on that shortly, as this program is the primary focus of the recent update that warranted us taking a look at this company.
Before getting to the update, however, let's address the current estimates — those that have been put together on the back of historic exploratory efforts.
The most up to date estimates are rooted in a Preliminary Economic Assessment (PEA) that was prepared by Mine Development Associates (MDA) in conjunction with an updated technical report back on August 24, 2012. MDA prepared the PEA for then-owner, Strathmore Minerals Corp (TSE:STM).
As per this PEA, MDA estimated a little over 60.12 million lbs. copper measured, 60.12 million lbs. copper indicated and 62.53 million lbs. copper inferred.
For gold, these numbers change to 272,000 oz. gold measured, 654,000 oz. gold indicated and 174,000 oz. gold inferred.
An economic summary, therefore, based on the above-outlined estimates and assuming a base case gold price of $1,100 per oz. and a copper price of $3.00 per lb., serves up a net present value of $159.5 million and a net cash flow of $273.7 million. With an internal rate of return of 31.20 percent and a CAPEX of $104.06 million, the assessment suggests a payback period of 2.36 years and a 17-year projected mine life, the latter of which should yield circa 34,000 oz. gold and 8.8 million oz. copper annually.
For those interested in the intricacies of the PEA, the numbers used to generate the above estimates are illustrated in the image below:
Throughout 2016 and 2017, US Gold Corp outlined a strategy that involved six primary milestones as relates specifically to Copper King. During 2016, the company wanted to update the PEA for current cost inputs, assemble a top technical team to aid in the advance of the project and initiate a permitting strategy. During 2017, the three milestones were to work with local politicians to support the project, move to a pre-feasibility study and to continue advancement.
All three of the 2016 milestones have been met and US Gold Corp is well on its way to meeting its 2017 targets at the present time.
Which brings us to the most recent update.
The stage that the company is at right now is one of exploratory drilling. When a company like US Gold Corp wants to push a project like Copper King toward production, it needs to carry out an exploration program that allows it to narrow down as much as possible the target mineralization zones located within the project boundaries.
This usually consists of some early stage scout drilling, which provides a general indication of where the most promising deposits are located. Through a follow-on process that includes a variety of surveying techniques and, sometimes, some additional drilling, the company then refines its target sites further with the goal of maximizing the chances of striking a strong deposit when the primary drilling program gets underway.
This is the stage that US Gold Corp is at right now. The company just completed a detailed property wide geophysical IP survey to confirm the viability of what it calls the Northwest Extension Target, which is the primary target at Copper King right now. And this has been added to data collected on the back of a ground magnetic survey that was completed in June 2017.
Readers looking for a bit more detail on the latter of these two surveys can find the full report here.
For the purposes of this report, however, suffice to say that the two surveys (alongside the earlier exploratory drilling efforts) have combined to provide a robust view of the geological composition of the project and, in turn, to serve up some real insight as to where the mineralization occurs.
On the back of this insight, US Gold Corp has put together a drilling program strategy that will see the company drill four separate holes at the Copper King project, with drilling projected to start this month.
The first of these holes is called CK PDH 17-01, and it is intended to test a moderate strength IP anomaly, which is a direct westerly extension of the IP anomaly (IP here refers to induced polarization, which is the method used to carry out the above-discussed October survey) observed with the main ore zone. An IP anomaly can indicate mineralization, so this makes the anomaly an obvious target for a drill hole.
The second hole is called CK PDH 17-02 and it's essentially a replica of the first (in the sense that it's designed to investigate an IP anomaly that showed up on the October survey results), located 400 meters east of the main zone mineralization.
The third and fourth holes are called CK PDH 17-03 and CK PDH 17-04, respectively, and their location is based on some large magnetic anomalies that arose on the back of the June ground magnetic survey. Just as with an IP anomaly, a magnetic anomaly can be a strong indicator of mineralization and therein lies the justification for 17-03 and 17-04.
The image below illustrates the location of the four proposed holes, against a backdrop of the wider region and in line with the location of previously drilled holes in and around the Copper King project:
So that's where things stand right now.
Going forward, the feasibility of this project and, more specifically, the company's ability to demonstrate said feasibility using the results of the upcoming drilling program, is what's going to draw a considerable amount of attention toward Copper King and US Gold Corp over the coming six months.
—
DISCLAIMER: This article expresses my own ideas and opinions. Any information I have shared are from sources that I believe to be reliable and accurate. I did not receive any financial compensation in writing this post, nor do I own any shares in any company I've mentioned. I encourage any reader to do their own diligent research first before making any investment decisions.
(Featured image via DepositPhotos.)