Woman to Watch: US Senator Mazie Hirono
Senator Mazie Hirono has inspired many Asian-Americans in the US to pursue political careers.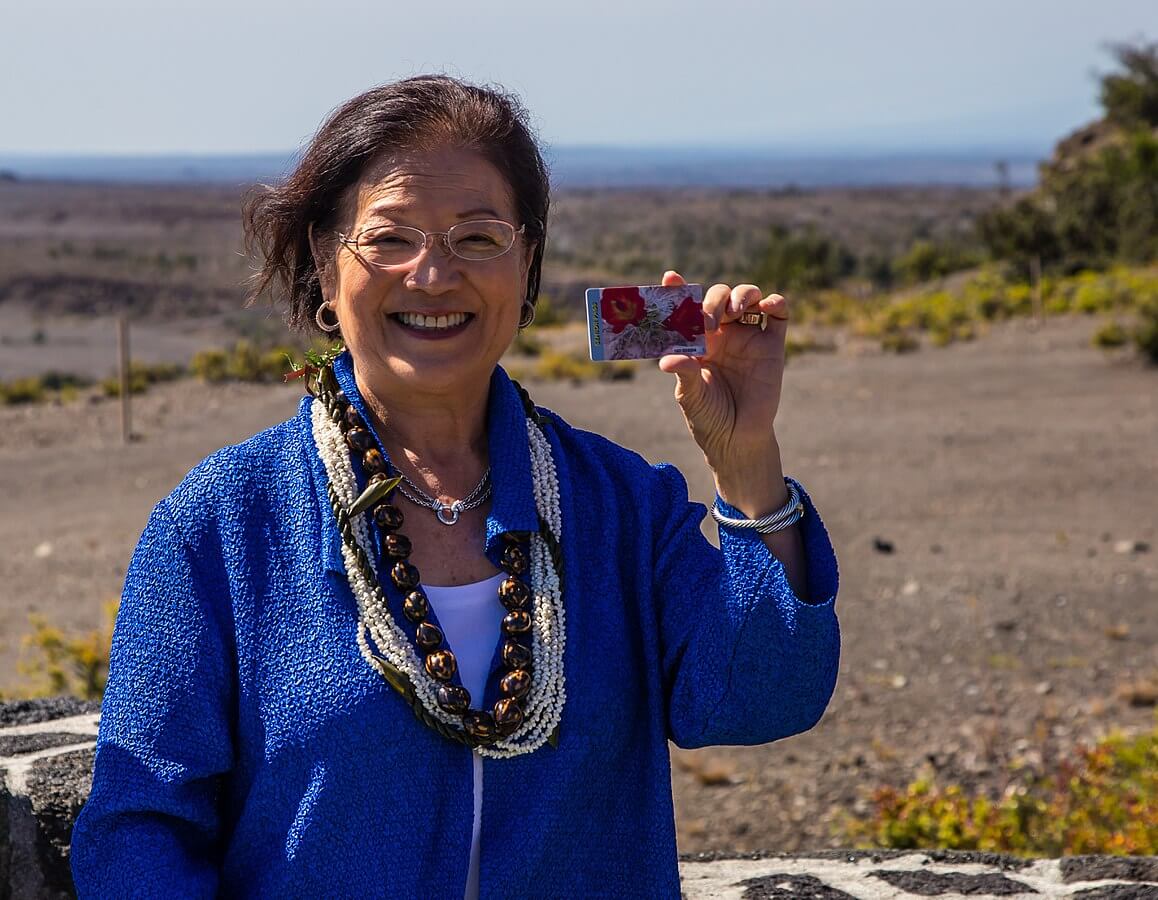 Japan-born Mazie Hirono has been making waves ever since she became a senator of the United States. She is the first female senator from Hawaii, the first Asian-American woman to become a senator, the first senator who was born from Japan, and the first Buddhist senator as well. So it is only fitting for her to be included in Time Magazine's list of women capable of bringing change to the world and be one of the women to watch as well.
Hirono's early days
Mazie Keiko Hirono was born on November 3, 1947, in a village situated near the city of Fukushima in Japan to an American mother and a Japanese father. She lived the first few years of her life in Japan. Her mother sent her to her grandparents in order to escape from the clutches of her alcoholic father. Before Mazie turned eight, she, older brother Roy and her mother moved to Honolulu, Hawaii. But their little brother was left behind in Japan, leaving him to their grandparents.  
Hirono studied at Ka'ahumanu Elementary School and then Koko Head Elementary School even though she did not speak English at first. Throughout her elementary years, she became a student cashier during lunch break, making it her first job, and she received free lunch meals daily as her pay.
In her high school years at Kaimuki High School, she became quite an achiever as she graduated with honors. Following her high school education, she enrolled at the University of Hawaii and earned a bachelor's degree in psychology. She even joined the Phi Beta Kappa sorority during her college years. After college, Hirono went to Washington, D.C. to study at Georgetown University Law Center, where she received her law degree in 1978.
During her free time, Hirono worked as a tutor and also as a volunteer at a mental hospital. She also worked one summer with teens at risk of not transitioning successfully into adulthood via the YWCA program. This particular work was a rewarding experience for her because she can relate to the struggles of these teens due to her tough past.
Entering politics
After her studies, Hirono went back to Honolulu, and she became an antitrust litigation employee of the state government before running for a seat in the Hawaii House of Representatives in 1980. She emerged victorious at the election.
During her 13-year tenure, Hirono focused her efforts on consumer protection and became the Chairwoman of the House Committee on Consumer Protection and Commerce. She also dealt with improving auto, homeowners' and workers' insurances and passed numerous laws, including one that extends expiration dates issued on retail gift cards.
After her term at the Hawaii House of Representatives, Hirono became Hawaii's lieutenant governor and focused on reinforcing its tourism industry. She even continued working on overhauling insurance laws and refining the area of worker's compensation.
Hirono managed to extend her term as lieutenant governor after winning the 1998 election. On her second term, she launched the Pre-Plus program, which gives top-quality preschool education opportunities for Hawaii's children.
When her second term concluded in 2002, Hirono proceeded to run for the gubernatorial position. But Linda Lingle, who was the Mayor of Maui at the time, defeated her and became the state's first female governor.
In 2006, Hirono secured her seat in U.S. Congress after winning the House of Representatives election that same year, making her the first Asian woman to win the election for a position in the Congress.
Hirono served three terms before running for the senatorial position in 2012 in order to replace Senator Daniel Akaka, who was about to retire that time. She found herself facing off against Lingle for the same position, but this time, she defeated Lingle and took her seat the following year.
Opposing Trump
After Donald Trump won the 2016 U.S. presidential election, the country was in a chaotic state with protests and controversies emerging left and right. But even during his campaign, he was wrapped with issues as allegations of sexual misconduct bombarded him at the time.
In December 2017, Hirono stated that the President should step down from his position and called him a "misogynist" and a "sexual predator." She is the latest Democratic lawmaker, following Bernie Sanders, Cory Booker and Kirsten Gillibrand, to call for Trump's resignation due to claims of sexual assault and harassment.
Fighting kidney cancer
In May 2017, Hirono stated that she has been diagnosed with kidney cancer after her doctor found an abnormality on one of her chest X-rays and tested it for the diagnosis. She underwent surgery that same month at the MedStar Georgetown University Hospital to remove her right kidney.
During her announcement, Hirono said that she will keep working as she recovers, and she kept her word. She further said, "I face this fight with the same determination I've fought for the people of Hawaii. And I never quit, especially when things get tough."
Hirono received support from her colleagues. Republican Senator and friend Deb Fischer posted a message on Twitter wishing Hirono the strength she needs to battle kidney cancer. She ended her message saying "Mazie, you will win this battle through grit and grace."
After Hirono's recovery, she announced via an email to her constituents that she is sure to run for reelection this year.
Plea to keep the Affordable Care Act intact
When the Republican senators were working on repealing the Affordable Care Act or Obamacare in July, Hirono pleaded them to reconsider their actions and think about fellow Americans, saying that revoking some parts of Obamacare would work against those who truly need medical help.
Hirono even reminded her colleagues who gave their support and compassion when she struggled with kidney cancer and urged them to look beyond politics to help fellow Americans.
Healthcare is a cause close to Hirono because she did not experience such privilege. Her two-year-old sister succumbed to pneumonia due to the steep hospital expenses. She held her tears back as she relayed this story to her colleagues.
A hope for DACA
This January, Hirono joined a meeting along with Members of Congress and President Donald Trump to work on reaching a deal centered on immigrants. In the meeting, Trump proposed that an agreement would be attained by a "bill of love" that attends to concerns on the young immigrants and border security and some "comprehensive changes."
Hirono then asked Trump if he is still considering about building the border wall, and Trump affirms his plans for the wall.
Following the meeting, Hirono said that she is still hopeful that there will be a solution for the "Dreamers," individuals who were enrolled in the Deferred Action for Childhood Arrivals (DACA) program. However, she expressed her worries about the final agreement.