Walmart online shopping gains ground, challenges Amazon dominance
Walmart is on a winning streak after it delved into the e-commerce field. How long will it take for Walmart to surpass Amazon?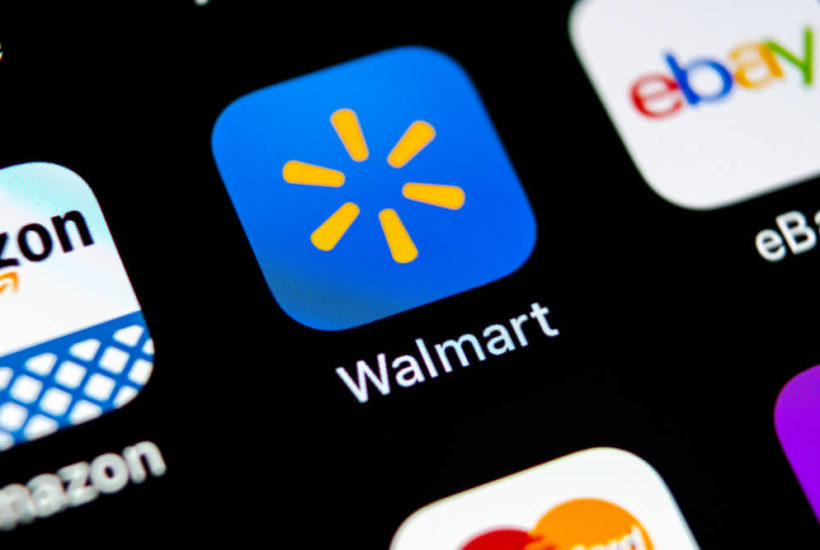 Walmart and Amazon are the two giants dominating the retail world across the U.S. Both stores have a global impact as well and are perceived as each other's toughest competitors.
Their size, however, is somewhat tricky. Walmart is bigger than Amazon by revenue but the latter's market value is way bigger than the combined worth of Walmart, Costco, and Target.
In September 2018, Amazon reached the $1 trillion market capitalization. Walmart's, on the other hand, remained at about $230 billion.
Most recently, these two giants up the ante in their race against each other when Walmart strengthen its online shopping arm. It has since become the third-largest online U.S. retailer in the U.S., after Amazon and eBay.
In this article, we take a look at how the two has kept one-upping each other and where does the competition bring them so far.
Walmart (NASDAQ: WMT) entrance to e-commerce space
Walmart has always been known for its traditional brick and mortar stores. It has 3,500 physical stores and employs about 150 million Americans. The company has been ranked as the country's largest employer across 21 states.
The retail giant is also operating 11,200 retail stores in 27 countries with about 2.2 million employees across the world.
In 2018, however, Walmart had somewhat started pruning its other operations. For one, it announced in January 2018 that it has plans of closing as many as 63 Sam's Club locations in the country. It also sold ASDA in England in December last year.
Walmart had since diverted its strategy by developing its e-commerce arm. Some of its Sam's Club has since been repurposed into e-commerce distribution centers. It subsequently launched a grocery delivery service.
In the international market, it partnered with an online delivery company in China and bought Flipkart in India for $16 billion.
Following its aggressive delve in the online shopping space, Walmart reported a 43 percent increase in its e-commerce sales for its fourth quarter for the period between November 2018 and January 2019.
The biggest driver for its e-commerce business was its grocery pickup and delivery services. For this reason, Walmart said it will increase the service with as many as 1,000 pickup locations and 3,100 double grocery delivery within this year.
Last year, it grew its online sales to as much as 40 percent. Moving forward, the company is aiming to increase its internet sales each quarter to as much as 30 to 40 percent more.
All in all, Walmart's 2018 revenue was $514.4 billion, an increase of $14.1 billion compared to sales in 2017. The company highlighted that its e-commerce sales were the major contributor to its revenue jump.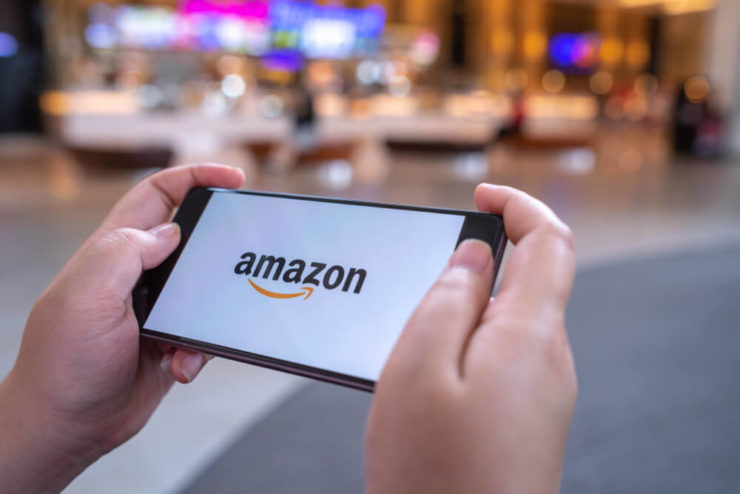 Amazon (NASDAQ: AMZN) builds an e-commerce empire
Amazon, if not the pioneer of e-commerce, is at least among the earliest players in the online retail industry. It has always focused on internet commerce, cloud computing, and website services. It started out mainly as an online book shop and with delivery services until it began selling e-books. At present has catered to all sort of merchandise in its online platform.
In 2018, Amazon accounted for as much as 49 percent of the total U.S. e-commerce market while Walmart held merely 3.7 percent, next to eBay with 6.6 percent and Apple with 3.7 percent.
At present, Amazon is still is the largest internet company in the world. But its recent moves hinted that it already felt the threat of the growing competition.
This week, the e-commerce giant drastically kicked-out thousands of its merchants without proper heads-up. The only explanation it gave was that merchants should start selling directly to buyers instead of selling wholesale products to Amazon. There were suspicions that Amazon can be more profitable in this set-up. There were also talks that this was also decided to weed-out problematic products.
More recently, Amazon has also entered video-streaming platform with a lineup that can be as big as launching a "Lord of The Rings" TV series, on top of movies and original content, including live coverage of the National Football League and Premier League.
Walmart versus Amazon
Hands down, Amazon still rules the online retail space and Walmart has still a long way to go to at least level with the e-commerce giant. Aside from expanding its online shopping channel, Walmart still needs to answer a lot of the market needs that keep evolving. For one, how does a firm compete against big advertisers who desire space on an Amazon site? Secondly, how does a firm compete against Amazon which spends its money and resources to beat the competition? After all, it has Jeff Bezos who is now the richest man in modern history.
For now, it seems that Walmart will have to be content that it has the biggest share in the traditional retail market – something that Amazon could still not penetrate – and accept that Amazon will always be the largest e-commerce player across the country.
(Featured image by BigTunaOnline via Shutterstock)