5 websites where you can earn extra money or start your business right now
You can start earning extra money online right now and build up your skills by hands on learning.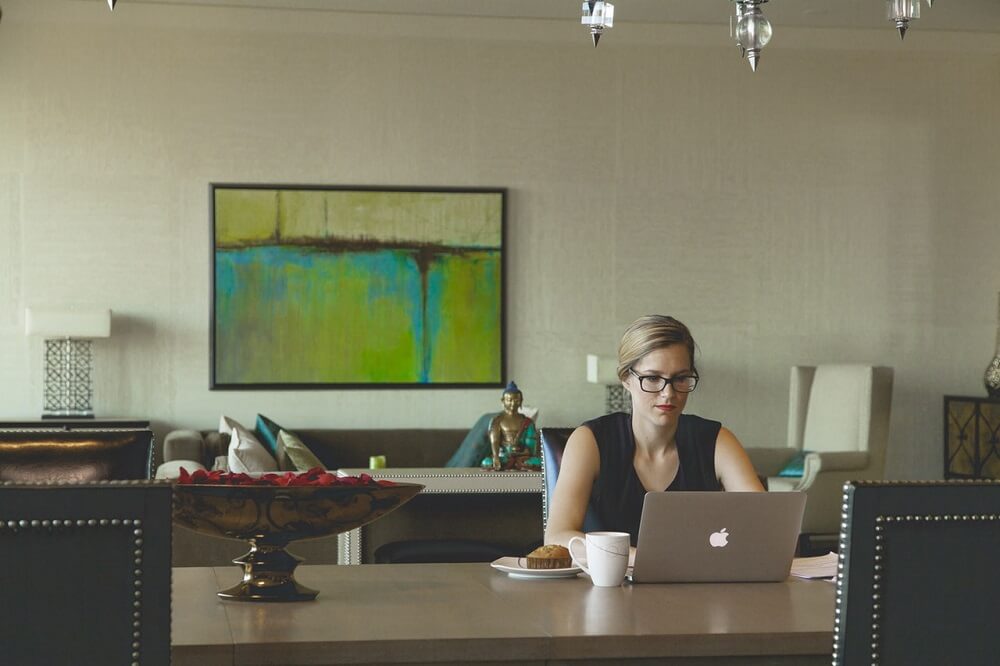 Sooner or later everyone stumbles into this question: How to make extra money online? At first, it may look complicated, but it is really simple once you get the hang of it. Millions of people are doing it on a daily basis and if they can do it so can you. All you need is the right place to go.
For that, I compiled a list of websites, which help you to earn some extra money or start your own business immediately.
Sellfy
Sellfy is a digital storefront for more than 100.000 authors, graphic designers, editors, artists, filmmakers, photographers and other types of creatives. Its essence is simple – if you have a digital file for sale, Sellfy is a place to make some money out of it.
If you do not have a website yet, Sellfy can be particularly useful. It creates you a built-in store on its platform, so you can forget about website building and hosting. Moreover, as an e-commerce platform, it has an already established network that is seeking for your products.
If you do have a website or a social media following, Sellfy comes in handy, too. It offers the possibility to embed the one-click purchase buttons on your site or social media posts. In that way, you can deliver its frictionless payment process wherever your target audience is.
Upon registration, you will receive a Starter package. It gives you a storefront that allows you to store up to 5 digital products. Also, you get to use Sellfy's analytics, instant payout, discount codes and can process payments in four currencies ($, €, £ and ¥). With starter package, Sellfy takes 5% of every sale you make.
If Starter's package is not enough, there is a possibility to upgrade to a Professional version. Currently, it costs only $15 per month plus 2% from every transaction. With Pro version, you get all the features mentioned before plus unlimited sales spaces, e-marketing service, more currencies, PayPal Express Checkout, Stripe integration and ability to embellish your storefront with advanced widgets.
Overall, Sellfy is a simple but effective tool that you can use to sell your digital goods and start earning extra money.
Oberlo
If you are not familiar with the term drop shipping, it means running an online store without having any inventory at minimal risk. You set up a shop, wait for customers to make a purchase and then you order goods straight from the manufacturer to send it to the buyer. No inventory, no purchase risks, no logistics and you get to keep all of the profits. Sounds like a business plan?
Oberlo makes it easy to import AliExpress products into your store in just a matter of minutes. Together with Shopify, these two services provide an incredibly simple e-commerce solution.
In fact, Oberlo is a Shopify only app, so in order to use it, you first need to set up a Shopify store. Shopify is one of the best e-commerce shop builders available that powers over 500,000 online stores. For starters, it offers a 14-day free trial. Afterward, you can choose from one of three monthly plans, starting from $29 plus transaction costs.
When you are done with your store, it is time to fill it with products. That is where Oberlo comes in.
Since Oberlo currently works only with AliExpress and Oberlo Supply marketplace, one may perceive it as a limitation. However, it manages everything from automatic order fulfillment, inventory and price updates to tracking your sales for you. Considering that AliExpress is a giant marketplace with millions of goods, it is not a bad offer after all.
Oberlo users can choose between three plans depending on their level of involvement – starter, basic and pro. Starter plan is free. It allows you to import up to 500 products and process up to 50 orders per month. For $29.90 you can get Basic service, which increases the limits to 10,000 products and 500 monthly orders. Pro service costs $79.90 and lets you work with 30,000 products and an unlimited number of orders.
So, for less than $30 per month, you can open a fully functional top notch e-commerce store. What a time to be alive.
Fiverr
If your question is how to make extra money online fast, then Fiverr is the answer.
Fiverr is a platform for every freelancer there is. Here you can sell and buy anything you want for around five dollars or more. Hence the site name is Fiverr. You can find anything in here – from the guys that will say anything on camera for $5 to professional brand identity designers for $1000.
After signing up at Fiverr, you will create a Gig, in which you describe what kind of services your clients can expect from you. When you complete the work, Fiverr releases your payment and the customer evaluates your service. The better your overall rating is, the more new gigs you are likely to receive in the future.
As a seller, you can charge as much as you want and Fiverr allows you to keep 80% of the revenue. 20% rate may seem a lot, to pay for the platform. However, let's consider its pros and cons first.
For pros, you do not need to have any technical skills to get started. With some creativity, anyone can find a niche on Fiverr. Also, you get exposed to millions of potential clients and you get paid for doing what you love.
For cons, if you are selling a popular Gig it may be difficult to sell it in the beginning due to the competition. Also, you have zero control over your Gigs. If it is bought, the system automatically accepts it and even if was purchased by mistake, cancellation affects your rating. Moreover, there is a 20% commission fee of your every Gig.
Like with every other freelancing site, unless you can create unique and desirable value, you will not make millions instantly. However, if you steadily improve and become an expert on your trade, you might as well hit the jackpot.
iWriter
As its name suggests, iWriter is a platform for people who are willing to make money by writing articles, reviews, eBooks, press releases or anything else.
Before you can start writing, iWriter gives you a simple, 15 question grammar test to evaluate your abilities. It is relatively easy and if you are any good at writing, you should pass it with your eyes closed.
The most important thing on iWriter is your rating. It reflects your experience and accountability within the platform. Based on it, you can take more complicated and better-paying jobs as you go. The system calculates your average rating from your last ten performance reviews.
As a new writer on the platform, you have to take on Standard jobs until you get 25 ratings that are higher than 4.1. Then you will be promoted to the Premium writers. When your score exceeds 4.6 after at least 30 jobs, you will advance to Elite authors. If you manage to maintain 4.85 rating after at least 40 projects, you become one of the top writers on the website – Elite Plus. That means you will finally be able to take on the best paying and the most challenging tasks.
Like every freelancer marketplace, iWriter has some drawbacks. Until you get promoted to Premium, you will barely make more than $30 per week. However, when you advance, your weekly earnings can easily exceed $300, which is a decent amount when you work from home.
Upwork
Over 12 million freelancers and about 5 million clients connect via Upwork. Therefore, it is one of the largest freelance marketplaces on the web.
Registration on Upwork does not cost a penny. However, you can choose between Basic and Plus memberships. Premium costs only $10 per month and offers some advantages, but it does not guarantee you landing a job.
After creating a profile, you can start applying for the jobs you like. On Upwork, you send out proposals. In an offer you specify your rate, write a cover letter and, if necessary, add the additional files. Then the employee reviews all of the applications and invites the most suitable freelancers for an interview. If you nail it, you get a job offer and start working.
One application costs from one to five Connects. Basic membership allows you to spend 60 Connects per month, while Plus plan gives you 70. It does not cost anything if the employee reaches out to you first.
A big advantage of Upwork is that you can choose between charging per hour or project. Overall, freelancers pay a service fee of 20% to 5%. The rate depends on your lifetime billings with a specific client. Essentially, the more you work with one client, the less fee you have to pay.
What is next?
An increasing number of professionals choose to work from home to kick start their freelance careers or businesses. Even if you are just a beginner, you can start earning extra money right now and build up your skills by hands on learning. Researchers predict that by 2020, 43% of the American workforce will be freelancers. The remaining question is: Will you be one of them?
—
DISCLAIMER: This article expresses my own ideas and opinions. Any information I have shared are from sources that I believe to be reliable and accurate. I did not receive any financial compensation in writing this post, nor do I own any shares in any company I've mentioned. I encourage any reader to do their own diligent research first before making any investment decisions.