Wednesday's market report reveals China buying America's gold
Gold could fare better in 2017 than many analysts think due to the potential for further destabilization of the euro and a pick-up in physical demand from low levels in key gold-consuming Asian nations.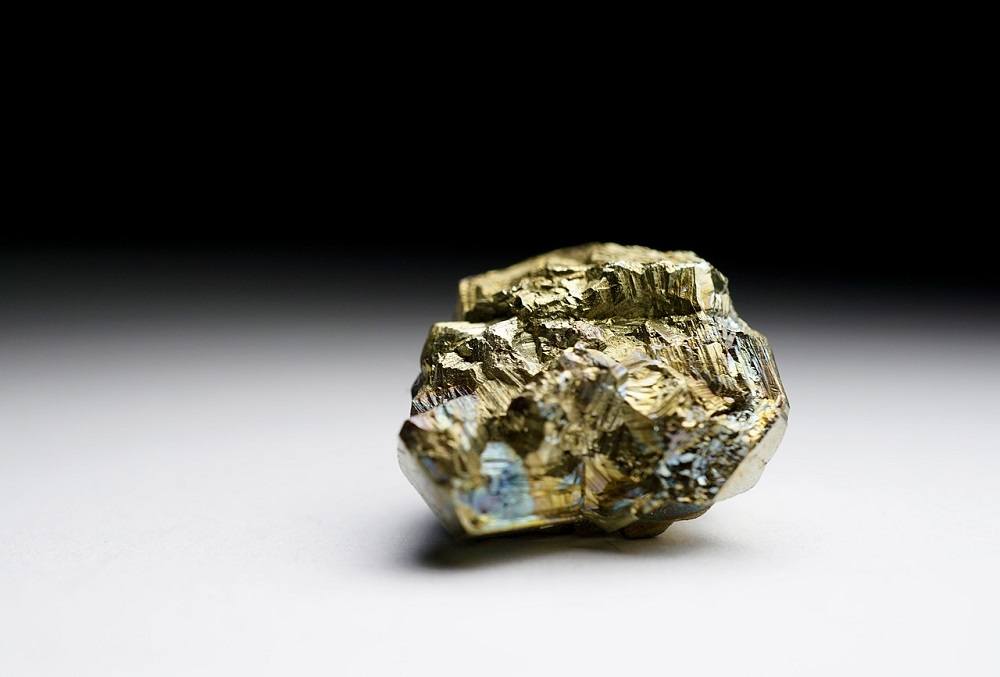 Mid-week market report on the latest news on precious metals and changes in prices in the metals market.
GoldSilver.com:
Mike Maloney just pointed out that the press calls Prince's holding's in gold as "Hoarding". Mike points out that if you hold stocks or money it's investing but if you own gold it's hoarding.
Pete:
As I see this term is used more and more in the war on cash I wanted to share with you his observation. So, the press feels that if you own gold it is a symptom of a mental disorder!
Hoarding: The basics – Anxiety and Depression Association of America
www.adaa.org/understanding-anxiety/obsessive-compulsive-disorder-ocd/hoarding-basics
Hoarding is a disorder that may be present on its own or as a symptom of another disorder. Those most often associated with hoarding are obsessive-compulsive personality disorder (OCPD), obsessive-compulsive disorder.
Mid-Week Trivia:
Name the star that gave us these quotes:
"The only thing standing between me and greatness is me?"
"Money is better than poverty, if only for financial reasons."
"I hate reality but it's still the best place to get a steak."
Dubai imposes a 5% import duty on gold jewelry/ET Markets-Ghosal:
Dubai has imposed a 5% import duty on gold and diamond jewelry, a move which is likely to hurt Indian exports at a time when demonetization has hit business at home. The war on cash takes another step forward in Dubai. The new levy may, however, boost bridal jewelry sales in India because many Indian shoppers had turned to Dubai owing to the cheaper gold there and the price difference may no longer be attractive enough.
Price Drivers:
As you can see below, another very large sale of physical gold took place in New York and is no doubt finding its way to China. The fact that the gold price ignored this sale and took prices higher, as the dollar weakened, is significant. As you know, we are watching to see if pricing power now sits with Shanghai. New York's price reaction to the large sale of gold, confirms again that it does.
It does appear that the developed world's gold world has not yet noticed these changes. We feel that they are the most important structural changes the gold world has seen since 1971. Please note, you're reading it here first! In our latest issue of the Gold Forecaster, we discuss these changes in much more detail.
Gold went higher Monday morning even with a much stronger dollar. Massive confusion reigns supreme as the dollar soars and gold follows in early trade on Monday. The pound collapsed to a 10-week low under heavy pressure from the Dollar/Trump rally and recovered slightly in mid-day trade. China's Yuan tumbles after a brief rally and the only answer I see is the Far East physical buying continues to be the reason for the early rally in the price of gold. Gold kilo bar consumption is the headline in the Far East as orders deluge the U.S. We are seeing a constant stream of orders from Hong Kong flow into the US and expect this to maintain the flow into the 2nd quarter.
Global News:
$10K in Fake Gold Bars Uncovered During Edmonton Police Investigation/Karen Bartko: The Edmonton Police Service issued a warning Monday about a counterfeit gold scam in the city after an investigation uncovered thousands of dollars in fake gold bars that have also shown up elsewhere in western Canada.
http://globalnews.ca/news/3169363/10k-in-fake-gold-bars-uncovered-during-edmonton-police-investigation
I had a very good conversation with one of the executives at MTB to discuss this in some depth. He reminded me, first and foremost, that if someone offers you gold below the spot price you should not take the deal as with the people selling the 10K in gold. The next thing you'll notice in the photos is the blister pack is broken. PAMP puts those protective blister packs on for a reason and if they have been tampered with a just pass on the purchase. Also, remember that the VERISCAN™ is a breakthrough system that effectively identifies any registered bullion product and aids in the detection of counterfeits. Unique within the precious metals industry and exclusive to PAMP, VERSICAN™ patented technology utilizes the metal's microscopic topography – like a fingerprint – for unprecedented, highly reliable results. PAMP captures and stores the surface data at the production line. From that point forward, at any time, PAMP precious metals products can be instantly identified using the certified VERISCAN™ software app together with a conventional* document scanner or iPhone. Authentication is highly reliable and as uncomplicated as scanning a document. So always use your phone to check your PAMP product. We also discussed the where and who factor as well. If you buy from a company that has five or more years in the metals industry and you know who they are, the chances of a counterfeit are strongly reduced.
Hedge funds liquidate paper gold bets for eighth consecutive week/Kitco News:
Negative sentiment continues to dominate the gold market as hedge funds reduced their bullish bets for the eighth consecutive week, according to the latest trade data from the Commodity Futures Trading Commission.
Hedge Funds sold paper gold for the eighth straight week, according to the latest trade data from the CFTC the disaggregate Commitments of Trader report, for the week ending Jan. 3, showed money managers decreased their speculative gross long positions in Comex gold futures by 2,809 contracts to 127,786. At the same time, short bets rose by 4,000 contracts to 91,229. Gold's net length now stands at 36,557 contracts.
Pete:
A reminder to my readers that if you're not hedging in 2017 your business might not be here next year! Tornado is the best platform to hedge risk on that we know of after years of being in the market.
Kitco News:
Gold could fare better in 2017 than many analysts think due to the potential for further destabilization of the euro and a pick-up in physical demand from low levels in key gold-consuming Asian nations, says INTL FCStone. The firm Monday released its monthly commodities outlook, which also includes a forecast for the full year. INTL FCStone sees a full-year range of $1,050 to $1,400 in gold.
Silver/Julian D.W. Phillips:
Silver Market Morning – Jan 10, 2017 – Shanghai London and New York prices coming in line! Again New York's prices are moving up towards Shanghai's, which continues to rise steadily but solidly. Shanghai on Monday was only $6.50 higher than the close of New York. This morning London opened only $3.50 lower than Shanghai. The weaker dollar is impacting the gold price, to the relief of the People's Bank of China.
Pete's Corner:
Bloomberg:
The Yuan's volatile start to 2017 showed no signs of abating, with the offshore currency tumbling for a second day as China's central bank weakened its fixing by the most since June. The exchange rate fell 0.5 percent to 6.8844 per dollar as of 5:24 PM. in Hong Kong, extending a 0.9 percent drop on Friday that was the biggest in a year. The offshore Yuan is set to post the biggest two-day slump since June today, after moving 0.5 percent or more in four of the six trading sessions so far, this year, a magnitude it only surpassed 11 times in all of 2016.
Yuan bears were confronted by a short squeeze last week, with soaring funding costs helping the offshore currency to a record weekly advance. National Australia Bank Ltd. and Standard Chartered Bank strategists are among those who say the gains won't last, predicting a return to Yuan weakness on the back of dollar strength. The People's Bank of China weakened the currency's daily reference rate by 0.87 percent on Monday after the greenback rallied.
The secret of wealth preservation/Jeff Nielson:
Understanding wealth preservation begins with having a detailed and correct understanding of "money". Understanding money begins with correctly comprehending the difference between money and (mere) currency. Currency is merely a medium of exchange. It serves no other function and implies no other properties/qualities. What we have in our wallets is mere (fiat) currency.
Money, on the other hand, is a store of value – meaning it preserves and protects our wealth. A simple historical example illustrates this principle. Two thousand years ago, during the Roman Empire; with a 1-oz gold coin, a gentleman of that era could purchase the finest suit of clothing: a high-quality toga, belt, and sandals.
Five hundred years ago; with a 1-oz gold coin, a gentleman of that era could purchase the finest suit of clothing: a tailor-made suit and accessories. Today, with that same 1-oz gold coin, we can still purchase a suit and accessories, but because of the extreme manipulation of the gold price, we are (temporarily) forced to buy our clothing "off the rack".
Mercedes:
BMW lost its crown as the world's biggest luxury-car brand to Mercedes-Benz, ending its reign after more than a decade amid a cluttered lineup of aging models. Mercedes-Benz has poured millions into Alabama and intends to make that a B as in Billions under the incoming presidential Trump administration. Audi is also facing an uncertain relationship with the incoming U.S. administration: last year the brand opened a new plant in Mexico that assembles the Q5 SUV for export at a cost of about 1 billion euros. The company, which unlike BMW doesn't have a U.S. plant to pick up a potential reduction in imports, is sticking to its plan to gradually ramp up production in Mexico to 150,000 cars per year, according to a company spokesman.
Pentagon:
The USS Mahan, a guided-missile destroyer, fired three warning shots with a .50-caliber machine gun at four Iranian boats after at least one of them traveled within 900 yards of the Mahan with a sailor manning its main gun. The Mahan was traveling north through the strait toward the Persian Gulf with two other Navy vessels, the amphibious craft USS Makin Island and the oiler USNS Walter S. Diehl, said Navy Capt. Jeff Davis, a Pentagon spokesman. The maximum range of an RPG is 900 meters.
Mid-Week Trivia:
Woody Allen
—
DISCLAIMER: This article expresses my own ideas and opinions. Any information I have shared are from sources that I believe to be reliable and accurate. I did not receive any financial compensation in writing this post, nor do I own any shares in any company I've mentioned. I encourage any reader to do their own diligent research first before making any investment decisions.