This week's latest news at the metals market
Silver prices continue to map Gold's movements Silver prices extended their fall to $15.63/oz. on 20th December, a drop of some 26 percent from the July high at $21.13/oz.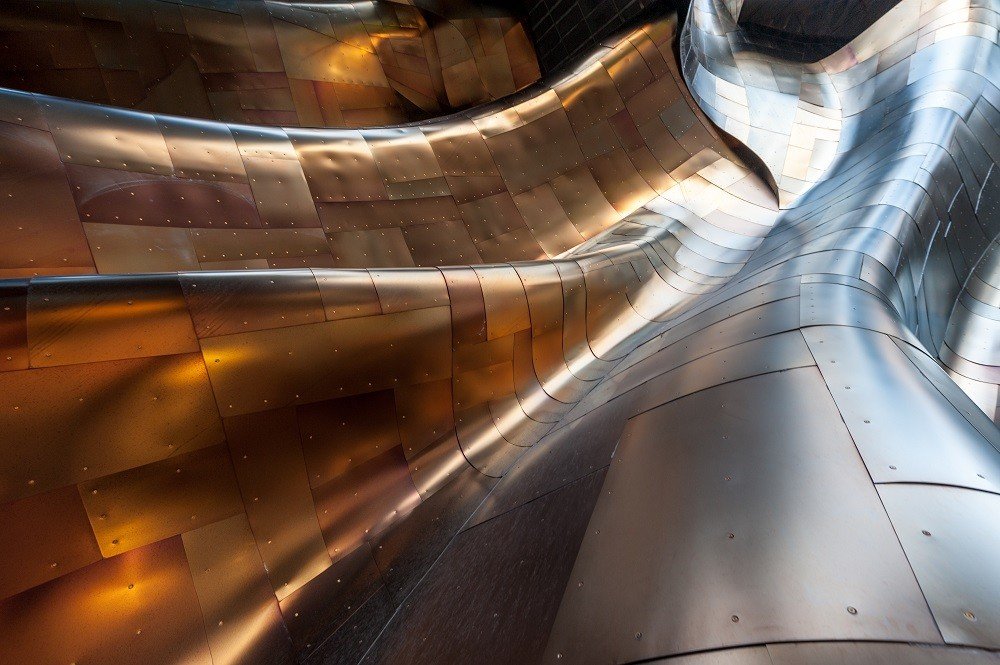 Friday's market report on the metals market with analysis and commentary on the latest news and changes on precious and base metals.
The Date of Chinese New Year Is NOT January 1st. Chinese New Year 2017 is on Saturday, January 28. The Chinese people believe that a good start to the year will lead to a lucky year. Chinese traditionally celebrated the start of a new year of farm work and wished for a good harvest (when most were farmers). This has now evolved to celebrating the start of a new business year and wishing for profits and success in various vocations. Just to show you how things have changed in China sending cell phone messages has become the main way to greet people on Chinese New Year's Eve this decade. In the past people sent New Year cards or called each other to express their good wishes during the Spring Festival.
Friday Trivia:
Which is the most abundant mineral in the human body and is also an important component of limestone and marble?
Egypt Opens Gold Assets to Foreign Companies, First Time Since 2009/Mining.com:
Egypt will hold this Sunday its first international tender for gold mining concessions, most of which are in Sinai and the Eastern Desert, the Egyptian Mineral Resources Authority (EMRA) said. In a statement quoted by Ahram Online, the body said the cost of participating in the bidding round, scheduled to end mid-April, is $1,000. An additional $5,000 will be charged for documents containing detailed information and technical data for each of the five areas up for grabs.
Most of the gold concessions up for grabs are in Sinai and the Eastern Desert. The precious metals-rich country, which has had to contend with a severe dollar shortage since tourists and investors fled after the country's 2011 uprising, said last year that it would hold a bidding round for new mining concessions, the first one since 2009. But the tender was delayed multiple times.
Gold pops as the dollar continues to lose steam/Peter Hug at Kitco:
I was expecting some selling at the $1,197 area, with a re-entry should gold close above the $1,202 level. Gold was influenced overnight with the better-than-expected economic numbers out of Germany. Germany's GDP for 2016 came in at 1.9%, a growth level not seen since 2011. Growth in the European zone may begin to lift inflation, which may cause the ECB to reconsider the degree of stimulus. The dollar sold off on the news and gave the metals the push needed to break above the $1,200 level. A close above the $1,202 area suggests further momentum, possibly to the $1,222 range. A break below $1,200 will encourage selling.
Silver/Contributed by Scotiabank:
Silver prices continue to map Gold's movements Silver prices extended their fall to $15.63/oz. on 20th December, a drop of some 26 percent from the July high at $21.13/oz. The retreat has been in two-steps-down, one-step-up pattern and the rally since 27th December may still be part of the pattern. It would take a move back above $17.25/oz. to suggest otherwise. Given the strength in other industrial metals, including Palladium, it is somewhat surprising that Silver prices have suffered as much as they have, especially as the pick-up in oil prices should boost demand for alternative energy projects (such as solar power) that should be good for Silver demand. However, it appears that jeweler demand remains weak and as that is the third largest end-use for Silver consumption, it continues to weigh on the demand for the metal.
Copper/Mining.com:
Southern Copper's (NYSE: SCCO) $1.2 billion expansion of its Toquepala open-pit mine in southern Tacna, Peru, will be ready by the end of the year and in operations early 2018, the company said. The company's president and chief executive Óscar González Rocha told local media Wednesday (in Spanish) the project, which will allow the firm double the mine's output, is 40% complete. He noted the output increase will come mostly because of increasing the capacity of the mine's copper concentrator to 120,000 tons per day from 60,000.
The expansion of Toquepala will boost its output by 10,000 tons a year while generating 4,000 temporary jobs. According to the Grupo Mexico-controlled company, the expansion of Toquepala will boost its output by 10,000 tons a year while generating 4,000 temporary jobs.
Nickel/Cecilia Jamasmie:
Prices plummeted almost 5%, hitting a fourth-month low Thursday after Indonesia decided to finally relax its ban on partially processed minerals exports, including nickel ore, bauxite, and other minerals concentrates under certain conditions.
The export ban, in place since 2014, aimed to push miners to build smelters and so process ore locally. The ruling did allow, however, some concentrate exports to continue amid protests from the industry.
Nickel/Karen Norton – Senior base metals analyst at Thomson Reuters GFMS:
The nickel market once again has displayed an unnerving ability to surprise with prices falling five percent early on Thursday (12th September), rocked by the news that Indonesia has decided to relax its ore export ban. The devil as always will be in the detail, but the fact that the government has shown a willingness to move the goal posts makes talk of extreme shortages less of a certainty than just a day or two ago.
Pete's Corner
On Friday afternoon June 24th, 2016, after the shocking Brexit referendum, while being interviewed by CNBC Alan Greenspan stunned his hosts when he said that things are about as bad as he has ever seen.
"This is the worst period, I recall since I've been in public service. There's nothing like it, including the crisis — remember October 19th, 1987, when the Dow went down by a record amount 23 percent? That I thought was the bottom of all potential problems. This has a corrosive effect that will not go away. I'd love to find something positive to say. "Strangely enough, he was not referring to the British exodus but to America's own economic troubles.
Today, Greenspan was on Bloomberg Surveillance wherein an extensive, 30 minutes' interview he was urged to give his take on the British referendum outcome. According to Greenspan, David Cameron miscalculated and made a "terrible mistake" in holding a referendum. That decision led to a "terrible outcome in all respects," Greenspan said. "It didn't have to happen." Greenspan then noted that because of Brexit, "we are in very early days a crisis which has got a way to go", and point to Scotland which he said will likely have another referendum on its own, predicting the vote would be successful, and Northern Ireland would "probably" go the same way.
Another black egg found in the Swan's nest:
Greenspan Warns a Crisis is Imminent, Urges a Return to the Gold Standard/ZeroHedge: The Federal Reserve intervened in the currency market, buying dollars and selling yen as part of a coordinated effort by Group of Seven nations to weaken Japan's currency. It was the first coordinated currency intervention since 2000 and started overnight in Tokyo when the Bank of Japan initiated a promised "battle" against currency speculators by the Ministry of Finance.
The Bank of England, Bundesbank, Banque de France and Bank of Italy all then intervened during European trading, and the Bank of Canada also acted. The strength of the yen has been a long-time problem for Japanese officials even before this week, as it makes it difficult for its high-tech and auto components export-driven economy to compete in the global market. Japan's strong currency has contributed to deflationary conditions that have proven hard to shake for the world's third-largest economy.
Pete:
If you're doing transactions in the yen and gold, I will give you a structured or augmented platform to lay off your risk. This is just starting and my spreads should be a lot tighter than what you are seeing now.
Gold pops through $1200 spot/Investing.com:
Gold for February delivery on the Comex division of the New York Mercantile Exchange eased 0.07% to $1,195.75 a troy ounce, while copper futures rose 0.50% to $2.613 a pound. The U.S. dollar index was nearly flat at 101.69 after dropping to about 101.46 overnight, offering support for the precious metal which is priced in greenbacks. A weaker dollar benefits key gold buyers such as China and India.
In addition, there are a handful of Fed speakers on tap, including Chair Janet Yellen on Thursday, as traders look for more clues on the likelihood of higher interest rates later this year. Overnight, gold prices rose to a fresh six-week high on Wednesday. Trump has been credited with being a major catalyst behind the market's impressive rally since election day, although he has yet to outline his economic policies in detail. But his press conference ranged from repeated questions on Russian hacking to citing the drug industry as a new target on getting manufacturing jobs back home.
I promised to keep track of this for my readers last year, so here's an update from SilverSeek.com
Gold and silver prices follow Shanghai Higher/Silver Market Morning:
Jan 5, 2017 – Shanghai gold prices continue to rise slightly on a daily basis and both London and New York are moving higher, faster as they appear to be catching Shanghai up. This again confirms that demand in Shanghai is solid and solid enough to pull gold out of the developed world gold markets. The strength or weakness of the dollar is not affecting this as you can see in Yuan prices. These appear to be rising in a relatively stable pattern over the last month. It is the translation into dollar prices that reflects dollar moves.
Against New York's prices Shanghai was trading $19 higher, but against London, Shanghai was trading only $10 higher. We must remember that Shanghai prices are yesterday's prices after which New York was open, then London. But we can perceive that New York is resisting the price rises at the moment. With no ETF sales, yesterday we expect New York to be unable to resist letting gold prices rise.
"Chasing Ice" captures largest glacier calving ever filmed – www.youtube.com/watch?v=hC3VTgIPoGU
Trivia Answer:
Calcium
—
DISCLAIMER: This article expresses my own ideas and opinions. Any information I have shared are from sources that I believe to be reliable and accurate. I did not receive any financial compensation in writing this post, nor do I own any shares in any company I've mentioned. I encourage any reader to do their own diligent research first before making any investment decisions.