What do trade tariffs really mean?
The president has introduced new tariffs on steel and aluminum. Here's a look at what trade tariffs entail, particularly to consumers, investors and employees who pay for everything.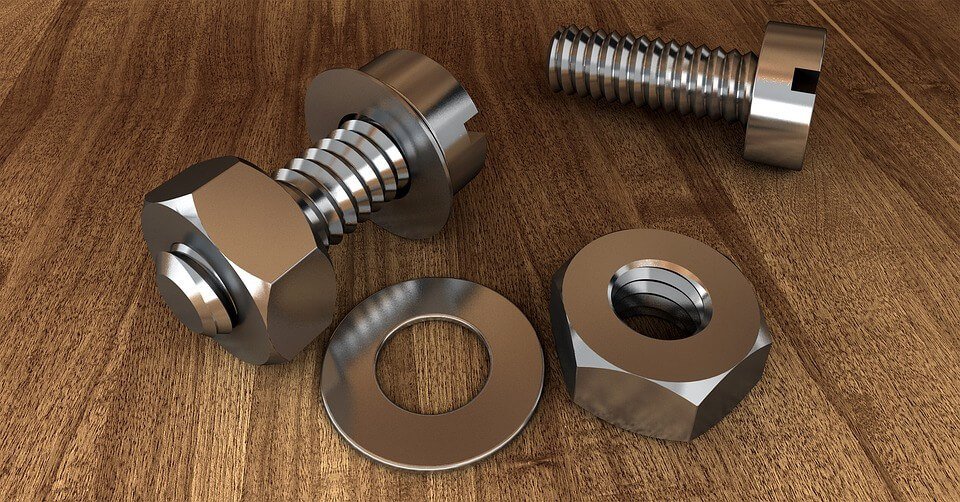 Every day, you plunk out cash to support your neighbors. And they support you. That's how economies work.
I buy from my local store, which employs people, and I use local services. Even when I buy from Amazon, the stuff has to get here somehow.
We also pay taxes, much of which goes to services that employ and support people in the community. In this instance, you can think of the entire nation as your community.
So, how much of your cash are you willing to give to your neighbors? Would you part with an extra $50 per month so that others could have a bit higher standard of living? How about $100 per month?
What if the money went not only to workers but also to business owners? Would you give them extra cash?
Welcome to the world of trade tariffs.
I'm not saying that tariffs are inherently bad or wrong. When Adam Smith wrote "The Wealth of Nations" in 1776 and described how free trade made everyone better off, he lived in a world of scarcity.
I can't imagine that he envisioned a time when nations (cough, China, cough), would use the public coffers to build more steel mills, when they already had a glut of steel, simply to boost employment.
But we have to remain clear on what tariffs accomplish.
If a country is "dumping" a good like steel on the world market, they are selling it much cheaper than it can reasonably be produced.
This is bad for other producers but good for buyers. Those buyers can earn higher profits, pay higher wages, cut prices, or some combination.
The local steel industry suffers, but steel buyers are pretty happy … and so are their customers and workers.
Putting an extra financial burden on steel means that a steel purchaser, like John Deere or GM, will have to pay more, presumably raising the price of imported steel to the reasonable production cost of domestic steel. This benefits domestic steel companies but obviously raises the price to buyers like GM and John Deere, who must earn less, pay lower wages, raise prices, or some combination.
Do you want to pay more for a car or tractor, or watch GM and John Deere eat higher steel prices so that steel companies in the U.S. earn more money?
Before you answer, think about the extremes.
Are we good with demanding all steel be made here, which would send steel prices to the moon, or are we good with allowing the domestic steel industry to die and just buy all of our steel from overseas? That makes it harder.
I'd imagine I'm like most people. I don't want to kill an important domestic industry, but I don't want the price to skyrocket because the industry has no competitors either. I'd like Door No. 3, thank you very much.
Luckily, we have that option. It's called the World Trade Organization (WTO), and it's supposed to handle trade disputes just like this. Whether or not the WTO is efficient is another matter.
The president has introduced a new wrinkle by announcing his intent to impose tariffs because of national security. He suggests that steel and aluminum are key industries for our national defense. That's his prerogative, and I'm not judging whether it's right or wrong.
Just know that, no matter what you hear, we as consumers, investors and taxpayers pay for everything.
Every. Single. Thing.
No one takes a bullet for us. Our fearless corporate and government leaders quickly step aside and let us get shot as they go on and on about principles.
So when we talk about tariffs or trade barriers, change the words in your head to "more money out of my pocket," and ask yourself, how much will you give your neighbor?
It could be that you're willing to pay a bit more to support domestic industry and to make sure that we keep resources like steel and aluminum available in this country in case of an emergency. Or perhaps you want to see workers in such industries earning a bit more. Nothing wrong with that. Just make sure you know who gets your money and why.
I don't think the president wants a trade war.
I think, true to his nature and self-description, this is simply one more negotiating tactic. But like with all negotiating tactics, it's hard to tell. If we knew he was bluffing or would quickly give in, it wouldn't be effective.
It could work. The administration announced that there would be no exceptions, and then, before the tariffs were formally introduced, reversed course and said Canada and Mexico might be exempt if they come to the negotiating table over NAFTA. The European Union prepared a list of items on which it will levy retaliatory tariffs, which can be just as painful on American companies by depressing sales of our products overseas.
It looks like things could get complicated quickly. And yet, at the core, things are simple. The more tariffs we have, the more we, as consumers, employees, and investors, will pay.
Let's hope this game of economic poker ends quickly. I'm tired of paying when other people lose bets.
—
DISCLAIMER: This article expresses my own ideas and opinions. Any information I have shared are from sources that I believe to be reliable and accurate. I did not receive any financial compensation in writing this post, nor do I own any shares in any company I've mentioned. I encourage any reader to do their own diligent research first before making any investment decisions.