Whole Foods CEO talks about company's evolution with Amazon's acquisition
Whole Foods CEO John Mackey says the company will evolve under the management of Amazon. He also believes there won't be drastic leadership changes.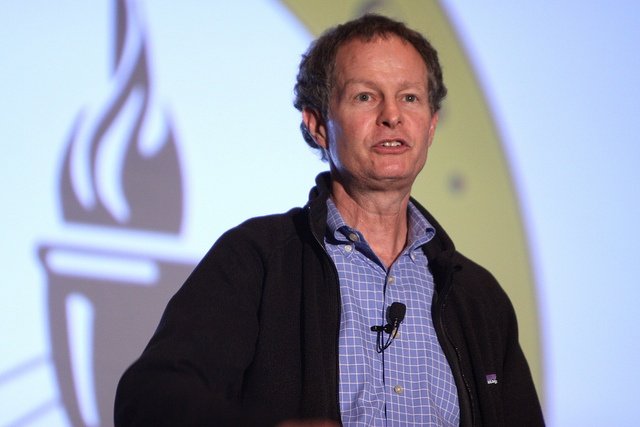 Online retail giant Amazon announced on Friday its plan to purchase grocery chain Whole Foods for $13.7 billion in cash. In line with the acquisition, Whole Foods CEO hosted a town hall meeting with its employees.
Business Insider looked at the highlights of what CEO John Mackey told his staff during the town hall meeting based on the filing with the Securities and Exchange Commission. Mackey talked about some big changes that are expected to happen now that the company is partnering with Amazon.
According to Mackey, Whole Foods will evolve in several aspects under Amazon, including in terms of leadership and culture. He said that they want Amazon people in Whole Foods, but he does not think the leadership changes would be forced upon them. He believes that Amazon can help the company evolve quicker and better than if they were on their own.
There are speculations that the retail giant is planning to cut jobs and replace some staff with machines. However, a spokesperson for Amazon denied that there is any plan to cut employees, according to Bloomberg. Instead, Amazon is looking to cut prices in a bid to attract more low- and middle-income shoppers and to change the pricey image of Whole Foods.
Moreover, Mackey said during the town hall that there would be cost cutting. Whole Foods is doing category management, which would help remove $300 million from its cost structure. In line with reducing cost, the high-end grocery chain hired Boston Consulting Group. The consulting group is analyzing the changes that Whole Foods can embark on to cut cost while also improving its customer service.
As the two companies combine, their culture would also mix. Mackey said that culture change is inevitable, but it's not a bad thing. "It's gonna evolve in very constructive, positive ways. It's going to be us pulling it in, for the most part. It's gonna be us learning," he added.
Featured Image by Gage Skidmore via Flickr. CC BY-SA 2.0