Why investing in tech startups is a good idea
An increasingly globalized economy means we need more and more technology to keep everything (and everybody) in touch and in check. If you're not investing in these and other rockstar tech startups, you're missing a potentially golden opportunity.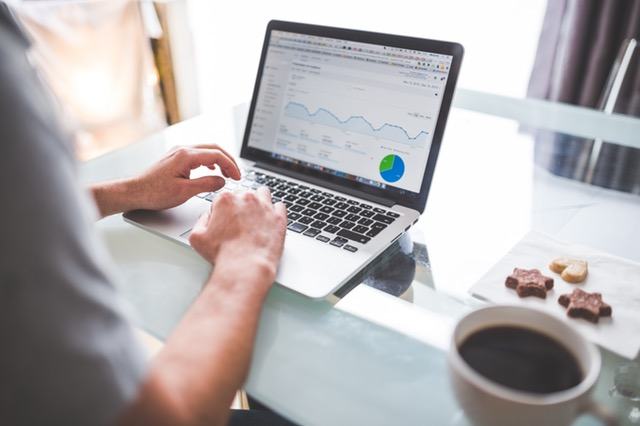 Are you the type of investor who dreams about snatching up the next potential "multi-bagger" stock before it blows up and becomes a mega-cap?
Honestly, don't we all? It's why we're here. Investing money is not without its risks, but no one can argue it's not rewarding at times. Damn if it doesn't feel good when your investment makes you thousands — or even hundreds of thousands — more than you put in.
If you're on the lookout for something like this, tech stocks are the way to go. But not all tech companies are created equal. If you had been able to invest a mere $10,000 in Amazon, Dell, Apple or Microsoft before they went IPO, you'd be about a million dollars richer by now. Apple alone had a 4,581.7% rise in stock value between 2002 and 2012. Imagine if you had been a part of that!
Believe it or not, there are plenty of companies out there right now ready to experience the same kind of success. Consider for a moment NVIDIA (NASDAQ:NVDA), Netflix (NASDAQ:NFLX), Tucows (NASDAQ:TCX) and more.
All these companies are currently experiencing a boom — and it just might be enough to make the value of a solid investment skyrocket.
Why is investing in tech and startups a good idea?
For starters, when you begin your investment journey — and all throughout your career — you must focus on diversifying your portfolio. This is how you keep from putting all your eggs in one basket, so to speak. It also allows for the most gains across the board, so long as you choose correctly.
Plus, if and when your startup picks make it big, you get extra money in your pocket and you look like a superstar. Why? Because you chose wisely, my friend!
Finally, investing in startups or companies that are relatively new means spending less money. If you shoot straight for the Amazons, Googles and Apples of the world, you're going to need to invest inordinate sums of cash in order to see a decent return. With tech startups, you can invest a little and gain a lot. It's really that simple.
Not to mention, millennials will profit from the largest intergenerational wealth transfer in history by the year 2052. Guess what generation is most responsible for these tech companies and startups? That's right: millennials. And the wealth transfer is expected to be close to $41 trillion just in the United States.
What about the big tech stocks, you ask?
Facebook, for example, continues to grow. But it's so massive now that your investment — unless it's a big one — wouldn't have much impact. That sounds contradictory when you consider Facebook has reported average revenue growth of 56% over the last five years and will likely do so again this year. The company's stock is growing like crazy and it's dependable.
But it's not where you should invest your money if you want to bag one of those real earners.
What tech stocks do you recommend?
Other than the obvious, there are some great opportunities out there. Let's take a look at some of them so we can strengthen that portfolio.
Netflix (NASDAQ:NFLX)
At this point, there's no need for an introduction. If you don't know who or what Netflix is, then you've clearly been living at the bottom of the sea with Captain Nemo and his crew.
Currently, their stock is up 70% over the last few years and growth is expected to slow a bit. This is largely due to a huge boom in subscribers that will soon reach its peak. But even so, in the long term, Netflix will continue to climb steadily and at a nice rate.
CEO Reed Hastings believes that 2017 will be the year the company starts reeling in decent earnings. This is hot on the heels of significant investments in international expansion. Now that Netflix is settling in, we should see some inspiring numbers.
There's evidence showing Hastings' prediction is reliable, too. The company's operating margin is expected to climb to 7% this year, up from 4% for the last two years.
NVIDIA (NASDAQ:NVDA)
NVIDIA is seeing some stellar gains right now and will continue to do so. Their core GPU business alone saw a revenue increase of 57% to $1.85 billion, year-over-year. This is because, on top of VR and Gaming, their GPU computing platform is being used for a variety of applications. It includes adoption in industries such as driverless vehicles, gaming, cloud computing, artificial intelligence, medical and much more.
Some investors are hesitant to jump on NVIDIA's stock because it has nearly quadrupled over the past year or so. But it will continue to grow, there's no question.
Twilio (NYSE:TWLO)
You know what Uber, Airbnb and Facebook's WhatsApp and Messenger all have in common? They rely on Twilio's cloud-based technology in order to function properly. Namely, their platform allows for a deeper integration of voice calls, video, SMS and more into apps. It makes a developer's job easier.
You know the search feature that allows you to find contacts in WhatsApp by their phone numbers? What about the fact that you can send SMS messages to Uber drivers from within the app? Airbnb offers something similar, allowing potential renters to contact hosts from within the app too.
All of these things are built on Twilio's service. It's essentially a package of existing tools that developers can include in their mobile apps. This cuts down on development time and costs, as well as maintenance.
Back to the company's stock potential. Twilio's revenue increased by 60% annually last quarter and their full year's revenue will likely rise to 31% or 34%. The latter number beats out analyst predictions for 27% growth.
Currently, the company is in the red and it will remain that way for some time. They're not profitable yet, but that doesn't necessarily make it a bad investment. It just explains why stock prices haven't changed much, despite the revenue boost.
In tech we trust
Convinced yet? You should be. An increasingly globalized economy means we need more and more technology to keep everything (and everybody) in touch and in check. If you're not investing in these and other rockstar tech startups, you're missing a potentially golden opportunity.
—
DISCLAIMER: This article expresses my own ideas and opinions. Any information I have shared are from sources that I believe to be reliable and accurate. I did not receive any financial compensation in writing this post, nor do I own any shares in any company I've mentioned. I encourage any reader to do their own diligent research first before making any investment decisions.