Why now is the perfect time to turn to green energy
Green energy uses natural resources that are available everywhere in the world, and that includes rural and remote areas; areas that often don't have access to electricity.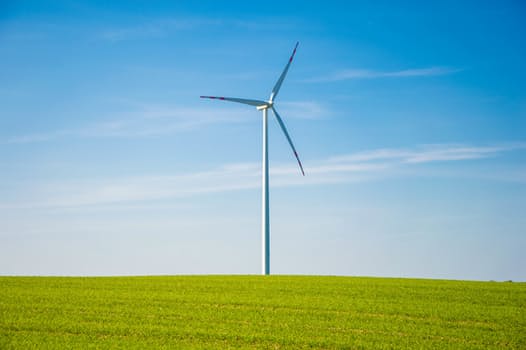 Over the course of the last three decades, significant developments and research have been made in the field of green energy, research which has resulted in hundreds of potential new energy technologies.
As a society, we will no longer be able to depend on coal, oil and natural gas to give us energy so we need to start embracing green energy alternatives:
What is green energy?
Green energy, or renewable energy, is energy which is taken from natural sources; Sunlight, wind and rain are the most commonly used sources however plants, algae and even geothermal heat can also be included under the heading of green energy. These resources are renewable, that means that they naturally replenish themselves, a stark contrast when compared to fossil fuels which as a finite resource have developed over millions of years.
Green energy uses natural resources that are available everywhere in the world, and that includes rural and remote areas; areas that often don't have access to electricity.
Courtesy of significant advances in the field of renewable energy technology the costs of solar panels, wind turbines and indeed many other sources of green energy have dropped, bringing them more in line with what the average person can pay rather than keeping them in the pockets of the big oil, gas, coal and utility companies.
Why should we consider Green Energy?
Green energy, unlike fossil fuels which normally require either drilling or mining to locate them, has a much smaller impact on the environment. It also does not produce greenhouse gasses and other pollutants which contribute to climate change.
We need to consider a move away from fossil fuels in favor of green energy to protect our planet before it is too late. Thanks to all the advances that have been made in this field there has probably never been a better time to make the move as well. Solar panels, which were once priced well outside the pocket of the average person have come down in price over the last few years, so whilst there is still an initial outlay people can see that the amount they will save in the long term makes them a more viable option.
With energy prices soaring moving to Green energy makes financial sense; there are currently several financial incentives available to households, businesses, in fact pretty much everyone, and whilst they are not available on electricity they can still help you to make healthy savings on your energy bills whilst doing your bit for the environment.
How can my business make the move to Green Energy?
Making the move is a lot easier than you might think, when it comes to Green Energy there are an increasing number of companies that can help you make the move, and when you do you should be eligible for The Renewable Heat Incentive (RHI), a fixed payment that is made for all the renewable heat you generate yourself.
Contact a company who are well versed in green energy requirements and they will be able to talk you through the process. In the first instance, you will need to have a renewable heat system installed on your premises, this could be solar thermal panels, heat pumps or a biomass boiler (wood burning).
Once this is done an estimate is done on how much heat this system will produce and you will then receive a fixed amount based on the estimate. It really is that simple.
—
DISCLAIMER: This article expresses my own ideas and opinions. Any information I have shared are from sources that I believe to be reliable and accurate. I did not receive any financial compensation in writing this post, nor do I own any shares in any company I've mentioned. I encourage any reader to do their own diligent research first before making any investment decisions.