Why you should visit the Greek islands this summer
The Greek Islands are in groups by region- the Cyclades, the Cretan, the Ionian and Dodecanese are the ones we hear of most often.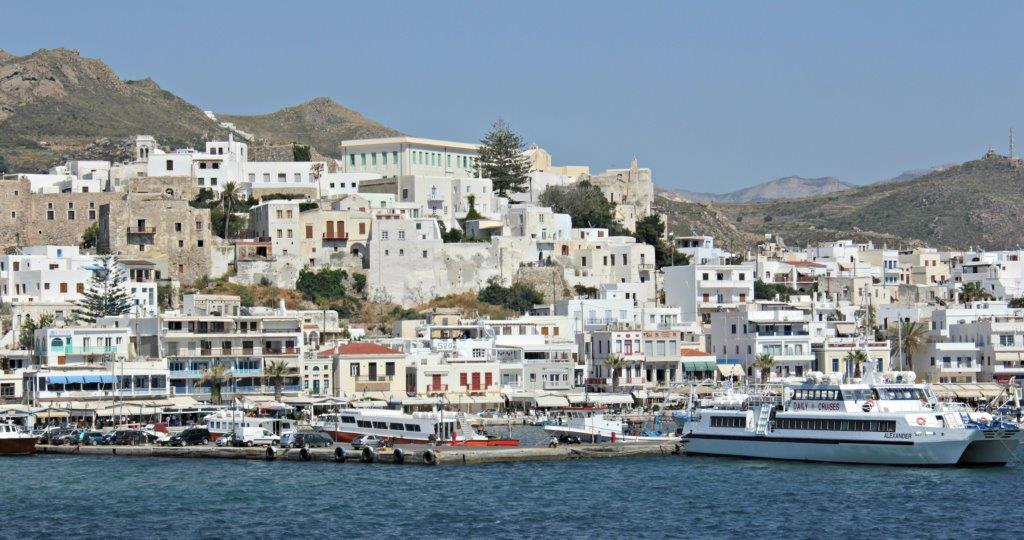 Are you already thinking about where to go for your summer holiday? The Greek islands are the perfect destination for the summer. Read below why.
Traveling in the Greek Islands is relatively easy. There is a ferry system running all year between the large islands and an additional seasonal service in summer servicing and connecting the smaller islands. In addition, there are airports on many of the large islands. Aegean Air and Olympic Air are the primary airlines in Greece and the Greek Islands.
There are over 200 inhabited islands in the Greek Islands, the ones we hear about frequently are but a small subset of the islands.
Planning your itinerary for traveling in the Greek islands
Most international flights will pass through Athens. It may be easier, cheaper or more convenient to book your first island as part of this fare. In our case, it was easier and cheaper to book the international flight to Mykonos rather than go to Athens, spend the night, transfer to the port and then catch the ferry. We stayed in Athens on our way out, taking the ferry from Santorini to Athens, then catching an international flight from Athens again.
The Greek Islands are in groups by region- the Cyclades, the Cretan, the Ionian and Dodecanese are the ones we hear of most often. When traveling in the Greek Islands staying within one of these groupings can reduce your transit costs and times on the ferry. Depending on connections, transit times and fares, it may be easier to just fly if you are traveling a great distance between islands. Rome2Rio is a good site for working out travel distances, durations and estimating costs. I use Rome2Rio a lot.
Ferry
Using the ferry is an easy option and it can be quite pleasant. However, here are a few things to keep in mind when organizing your itinerary for using the ferry for traveling in the Greek Islands.
There are a lot of third-party online sites for ferry tickets, many of these also include a booking fee. You may want to use one to find the schedule/routes and the provider then go to the site to book direct. The links for several of the large ferry providers are below. (Also note when searching for a route it often matters if you are searching a domestic Greek route (traveling in the Greek Islands) or coming from an international destination, i.e. Turkey or Italy via the ferry to Greece.)
Delays
Greek ferry operators are notorious for canceling or delaying ferry service. Sometimes this is weather or equipment related other times it is a mystery as to the reasons. We met a number of people planning to spend one night on a given island. Due to delays or canceled ferries, this resulted in disappointment.
Here is just one example; we met travelers in Mykonos with reservations for the first ferry of the day to travel to Santorini.  This then allowed them about 24 hours in Santorini before moving to the next destination.  The morning ferry was canceled and they were re-scheduled on the 3 pm ferry which put them into Santorini well after sunset. As their departure by air was midday the next day, they had to be at the airport early for an international check-in.  So they actually were going to see very little of Santorini rather than spend a leisurely afternoon and evening there.
This was common. I would say one night/day on an island relying on the ferry is too tight an itinerary. If it is canceled and you do not arrive, you will most likely still have to pay for your hotel unless you have travel insurance and can be reimbursed for the delay. (Note: whether you book it on your own or a travel agent makes no difference in the case of delays or cancellations.)
Weather
Sometimes the reason for the cancellation or delay is related to the weather. But also at a certain time of the year, it can be quite windy (spring for example) and this can increase the chance of either delays or make for a very rough crossing.
We took the ferry 3 times; we were delayed once, by about 6 hours. We were booked on the high-speed ferry from Santorini to Athens. It was very windy. The ferry was unable to safely dock and load in Santorini. So we had to wait for the next ferry, which was the large car ferry. The high-speed ferry proceeded to Naxos where it was calmer, and we could load there. This meant we sat on the dock in Santorini for hours. The travel time to Naxos was also much slower on the large ferry than it would have been on the high-speed ferry.
The large ferry ride was okay in the wind and rough seas, but once we transferred to the high-speed ferry from Naxos to Athens the ride was rough.  And that is an understatement! Most of the passengers were feeling a bit seasick or were sick. I would normally be among them. But luckily I had my seasick bands!  Yes, they work! If you are at all prone to motion sickness seriously it is the best money you will ever spend!
Seasonal routes
Many of the routes are seasonal so the ferry is not an option for traveling to these islands outside of peak times.
Putting it all together
So my recommendation if you want to do it yourself is:
Decide what islands you want to visit and how long you can stay
Check transport between those islands
Have a quick look at accommodation costs/availability
Book your international flights
Book the ferry
Book your accommodation
Transportation on the Islands
Driving or Renting a Car
Most of the islands are relatively small. For Santorini and Mykonos, honestly, I can see no advantage to renting a car. The local bus is pretty good, taxis are available and there is a robust private transfer system for arriving at the airport or ferry terminal. Our accommodation in Mykonos provided airport transfer at no cost. She even stopped along the way so I could buy grocery supplies as we stayed in an apartment with a kitchen.
Naxos is a large island and we spent a week there and rented a car. Depending on how long you are there and what you want to do, a car may be a good option. It was not expensive. The island is easy to navigate and is well signed. There is no traffic. Greeks drive on the right. We organized our rental through Holiday Autos. You can read more about what to watch out for renting a car overseas.
Transfers
Don't forget you actually need transport to your hotel from the ferry or airport. I usually arrange for the hotel to book any transfers. It is easy and then the driver knows both your arrival time and destination. If you are delayed transport will still be there and they will know where to take you without you needing to worry about directions or language issues. This is also at a pre-agreed price, so you know what it will cost and how you have to pay for it. It saves having to deal with taxis, mobile phones, delays, unknown routes, directions, language issues and broken meters in cabs, all of which can just be stressful.
—
DISCLAIMER: This article expresses my own ideas and opinions. Any information I have shared are from sources that I believe to be reliable and accurate. I did not receive any financial compensation in writing this post, nor do I own any shares in any company I've mentioned. I encourage any reader to do their own diligent research first before making any investment decisions.