Will cryptocurrencies soon replace traditional money?
With Bitcoin, Ethereum and Ripple on the rise, are cryptocurrencies the new form of cold, hard cash? Experts weigh in the pros and cons.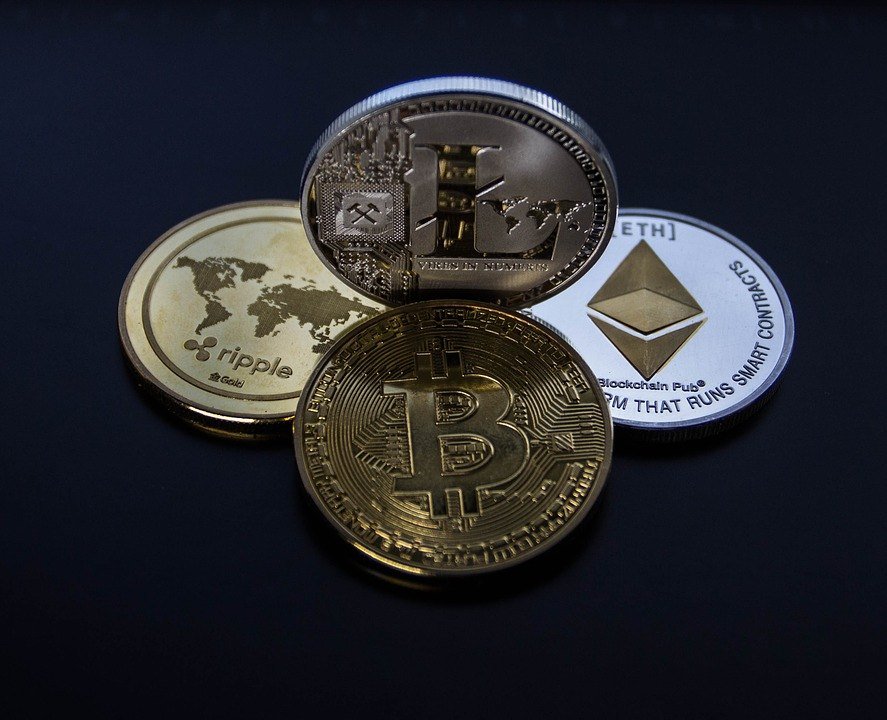 Cryptocurrencies such as Bitcoin, Ethereum and Ripple will replace traditional world currencies like the U.S. dollar, euro and pound by 2030, according to futurologists.
Futurist and author Thomas Frey told Time: "Cryptocurrency is very much here to stay."
"Cryptocurrencies are going to displace roughly 25 percent of national currencies by 2030. They're just much more efficient, the way they run."
Frey will speak before the U.S. Federal Reserve on the topic this September.
Meteoric rise
The Express said futurists have noted that the "meteoric rise, both in value and popularity, of digital currencies like Bitcoin have made them impossible to ignore."
The Express also said Frey's prediction follows a nine-page report released by Goldman Sachs early this year to clients titled "Bitcoin As Money."
The position taken by Goldman Sachs sharply contrasted the company's stance on cryptocurrencies made last year when the firm, along with JP Morgan, described Bitcoin as a bubble or candy that's just worth a penny.
Bitcoin can succeed as a form of money
Goldman Sachs economy experts led by Zach Pandl in New York said "in theory," Bitcoin can succeed as a form of money.
Pandl and his fellow economists believe that if Bitcoin can facilitate transactions at minimal cost or provide portfolios with better risk-adjusted returns, it is as good as money.
The Express said analysts view Bitcoin as replacing traditional money in economically-troubled countries where "citizens are faced with a lack of banks and other financial services, and currencies are often devalued by high inflation."
Frey also said in the Time interview: "Bitcoin is a lot like selling real estate" because when a person changes ownership of property, selling Bitcoin is giving up something to someone else, except that it just happens in the Cloud.
Frey, who used to work at IBM, also said Bitcoin would become a significant part of modern life because they are more efficient to move than fiat currency, which needs a bank to facilitate the transaction.
He said further that the importance of cryptocurrencies should not be shrugged off, citing a warning by International Monetary Fund (IMF) managing director Christine Lagarde that digital currencies could soon be a threat to central banks and international banking.
"When people like Christine Lagarde say cryptocurrencies could displace central banks and international banking, that's very significant," Frey said.
Despite the bullish trend that cryptocurrencies are displaying, investors are still encouraged to exercise extreme caution when selecting which cryptocurrency to support.
Keeping an eye out for qualities that reflect top-rated ICOs is one of the best strategies an investor can adopt. For one thing, the people running the company ought to have an established background in the blockchain scene.
It's worth mentioning that out of the plethora of ICOs popping up, about 97 percent of them are expected to fail.
Legitimization of a new asset class
Meanwhile, James Canton of the Institute for Global Futures, said the rise of cryptocurrencies in the past two years represents "the legitimization of a new asset class emerging alongside the traditional global economy."
"I'd say you can expect an exponential increase of new investment vehicles to come from crypto finance."
While there would be money lost in the cryptocurrency market, Canton said there's also the possibility to make huge earnings.
"I see crypto investments similarly to how I see traditional investments in stocks and bonds, which go through cycles. There is more volatility in cryptocurrencies. It's a worthy area for people to experiment with their investment portfolios really carefully."
"The future of commerce will be shaped by the crypto supply chain, which will have less friction and more exponential value between buyers and sellers of all products," Canton added.
—
DISCLAIMER: This article expresses my own ideas and opinions. Any information I have shared are from sources that I believe to be reliable and accurate. I did not receive any financial compensation in writing this post, nor do I own any shares in any company I've mentioned. I encourage any reader to do their own diligent research first before making any investment decisions.