The yield that will be the Trump rally's downfall
Assuming much of Trump's fiscal plans get passed in the first 100 days in office, the back-of-the-envelope estimate for 2017 would be: $616 billion baseline deficit, add $450 billion for tax cuts, at least $50 billion for additional interest and another $100 billion for infrastructure/defense spending.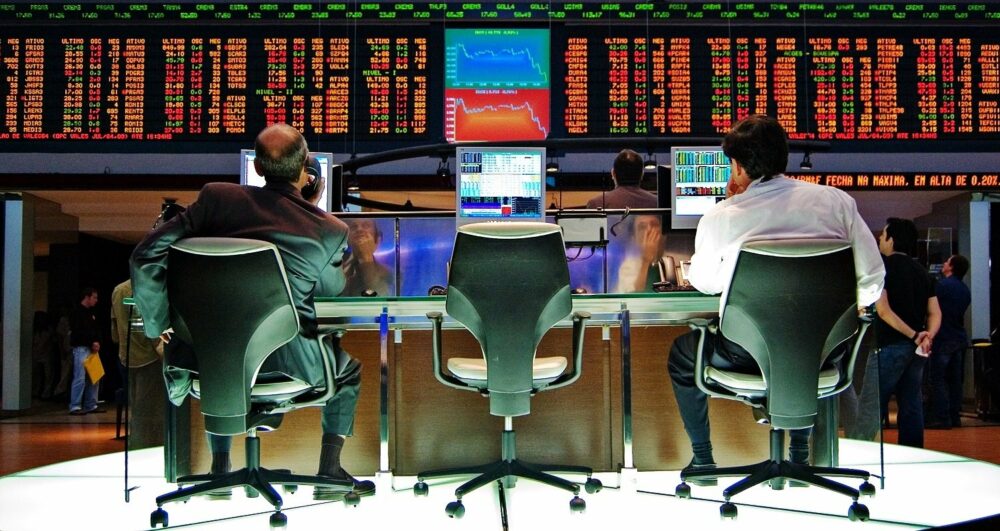 What's the interest rate that may break the Trump rally's back?
In 2012 I wrote a book called "The Coming Bond Market Collapse." In that book I predicted that the bond market would begin to collapse by the end of 2016. Clearly, this prediction has started to come true. However, in all candor, I never dreamed that the ten-year treasury yield would plummet to 1.3%. Neither did I ever imagine that over thirteen trillion dollars' worth of global sovereign bonds would have a negative yield, as was the case this past summer.
The book's assumption was that the bursting of the bond bubble would be caused by a change in global central banks' monetary policy or through the eventual achievement of their inflation targets. At this juncture—at least in the U.S.—we have both. The ten-year treasury note has risen 80% since July, based on both the return of inflation and the Fed's desire to raise interest rates.
Back in 2007, before anyone knew what the phrase "quantitative easing" meant, nominal GDP was around 5%, our national debt was $5.1 trillion (64% of GDP) and the ten-year was 5%—there is a strong correlation between nominal GDP and the 10-year note. Therefore, without any central bank manipulation of long-term interest rates, it would be logical to conclude that the rate would rise back towards the 5% level as long as Mr. Trump can produce real growth of 3% and inflation around 2%. But, given today's $20 trillion of national debt, which is north of 105% of GDP, and the condition of soaring annual deficits, it would be prudent for bond investors to require an even higher yield than 5%.
The U.S. budget deficit has started to rise due to unfavorable demographics and an economy that is already suffering from a debt-disabled condition. The deficit for fiscal 2016, at $587 billion, was 34% higher than 2015. And the projected fiscal deficit for 2017 is $616 billion dollars, but that is before we factor in the new administration's tax cut and spending plans.
The Committee for a Responsible Federal Budget (an independent organization) estimates that Trump's tax plan will add 4.5 trillion dollars to the deficit over the next ten years. That could add an additional $450 billion to the annual red ink.
Adding to this we have borrowing costs on the rise. For every 25 basis point increase in rates, there is a $50 billion addition to the deficit. Given that the National Debt was financed at an average rate of 2.21% last year, the current increase in yields experienced already could add an additional $50 billion to the interest expense. In fact, the Congressional Budget Office sees the annual tab for interest on the debt doubling between now and 2020. Then we have Donald Trump's massive one trillion-dollar, ten-year infrastructure plan.
Therefore, assuming much of Trump's fiscal plans get passed in the first 100 days in office, the back-of-the-envelope estimate for 2017 would be: $616 billion baseline deficit, add $450 billion for tax cuts, at least $50 billion for additional interest and another $100 billion for infrastructure/defense spending. You don't need a master's degree in math to conclude that deficits could increase to well over one trillion dollars rather early in his administration.
But that's not all; we have another risk that could add to the deficit. The current business cycle has been the longest economic expansion since WWII. The average expansion is 38 months, and the current one is already 90 months in duration. Therefore, a recession sometime in 2017 is more than overdue.
If we did enter an economic contraction next year deficits could explode by an additional $1.2 trillion; just as they did during the Great Recession of 2009.
With deficits more than likely north of $1 trillion dollars–or north of $2 trillion dollars if we enter into a recession–there could be a massive and record supply of debt issuance that will put enormous upward pressure on yields.
Adding to this dynamic is the waning demand for U.S. debt from China.
Data from the Treasury shows that China, the largest owner of US government debt, has cut its holdings every month between May and September of this year. And this was before the infamous phone call from Taiwan's Prime Minister to the President Elect and any Twitter war Trump may start with China. In fact, in May alone the Peoples Bank of China sold a net $87 billion dollars in Treasury debt.
Therefore, not only is the Fed threatening to resume its tightening cycle come December 24th, but the bond market will have to absorb China's liquidation of its stash of Treasuries as well.
In fact, the only condition still preventing the bond market from an immediate implosion is the QE coming from the European Central Bank (ECB) and the Bank of Japan (BOJ). However, the ECB has just indicated that it will reduce its bond purchases starting March 2017. And In Japan, Hakubun Shimomura, a senior member of the ruling Liberal Democratic Party said recently, "If the yen weakens too much, import prices go up. I hope the yen doesn't get much cheaper than its current level."
But the bottom line is there's no way the current total of QE coming from the ECB and BOJ can offset the awakening from the 35-year old comma of bond vigilantes. Once they decide the $100 trillion global market is a sell…the game is over.
As the ten-year yield approaches 3%, which is more than double the rate seen just five months ago, all forms of fixed income, along with their proxies, will come under extreme pressure. This means; corporate debt, municipal bonds, REITs, CLOs, student and auto loan securities, bond funds, the real estate market, all dollar-denominated foreign debt and equities should fall concurrently along with the global economy. All this should occur while the multi-hundred trillion dollar interest rate derivative market gets blown to smithereens.
Simplifying the tax code and reducing regulations are necessary steps in restoring America to greatness. But by no means will Trump's economic plans offset the bursting of an epic bond bubble that was 35 years in the making. Nor will protectionist trade policies and massive deficit spending rectify the economic imbalances manifest from 8 years' worth of artificial credit offered for free.
The earnings yield on the S&P 500 is falling just as the yield on the 10-year is rapidly rising. Therefore, equity risk premiums are inexorably dropping towards the flat line. A 3% Ten-year Note yield may be enough to blow the whole economic bubble sky high.
—
DISCLAIMER: This article expresses my own ideas and opinions. Any information I have shared are from sources that I believe to be reliable and accurate. I did not receive any financial compensation in writing this post, nor do I own any shares in any company I've mentioned. I encourage any reader to do their own diligent research first before making any investment decisions.