Your 2022 Guide on How to Use Video in Email Marketing
Video-based marketing is a great way to stand out from all the messages people get in their inboxes every day. when people are going through their inboxes, and they come across a video email, they're going to feel better than they did reading through all those text emails. Here are our top tips on how to use video in email marketing: learn about the technical and creative aspects of using video in your email campaigns.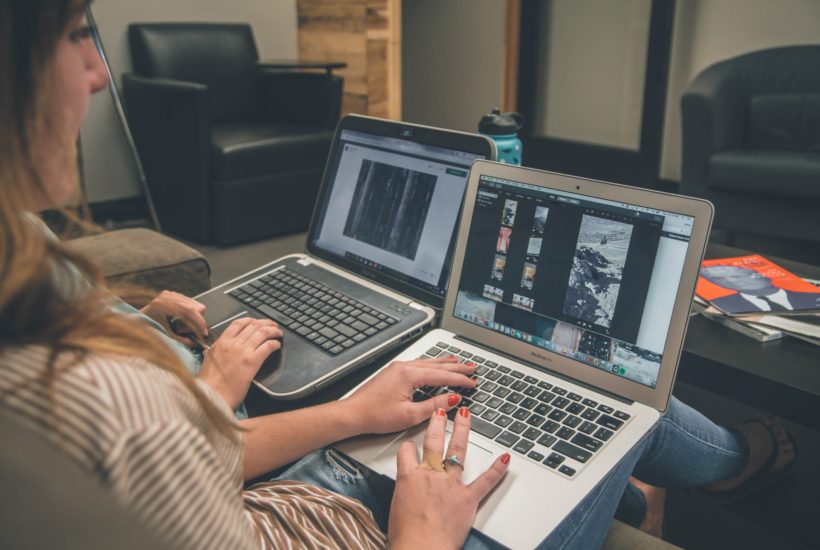 It's not news that video is at the forefront of marketing these days.
From creating videos for your website to hosting Facebook Live sessions, this marketing tool has transformed from a nice-to-have to a must-have if you want to effectively engage with your audience and build a loyal following who will be more likely to purchase from you.
Video-based marketing is a great way to stand out from the multiple messages people get in their inboxes every day, not to mention how effective it is on social media.
This article focuses on how to use video in email marketing. Keep reading for some technical tips on using video in your emails, and advice on the creative aspects for some inspiration.
How To Use Video in Email Marketing
I've talked about using video many times in the past, but in case you're still not convinced or haven't thought to use video in your email marketing efforts, it's time to pay close attention.
According to a study from B2B DecisionLabs, when people are going through their emails, they tend to be in a negative emotional state, but when study participants watched a video email, it decreased their negative feelings and transitioned them to more of a neutral emotional state.
So, when people are going through their inboxes, and they come across a video email, they're going to feel better than they did reading through all those text emails, and they'll be more likely to interact with it.
Indeed, a survey from Vidyard showed just that. More than 70 percent of respondents said video emails receive more opens, clicks, and responses than text-based emails.
The Benefits of Video Marketing
It saves time. You can create short, engaging pieces of video much more quickly than it will take you to write an 800-word blog. It also gives info to your viewer in an easy-to-understand way.
It can help with SEO. Your Google search ranking can improve if your footage is viewed and shared by enough people.
It's cost-effective. You don't need CGI effects or animation to make something great. A video can be much more affordable to produce than a blog or ad.
It grabs attention. Especially when added into your newsletter, a video captures your audience's attention and compels them to want to watch.
The Technical Part of Video Email Marketing
When it comes to using video in your email marketing, there are several technical aspects to consider.
You have to make sure your videos are mobile-friendly, confirm that they're compatible with as many email services as possible, and if you do run into issues, you have to come up with a workaround.
That being said, before we get into the fun stuff, let's go over some of the more technical details of using video in your emails.
Ensure Your Videos Will Play
Before you start brainstorming ways to use video in your emails, you need to know how they'll play in different email clients, or whether they'll play at all.
There are over 30 major email clients, including Gmail, Microsoft Outlook, Apple Mail and Yahoo Mail, and some of them don't support the requirements for using email with video.
Traditionally, marketers would use HTML5 (Hypertext Markup Language) to code HTML video directly into an email, but recipients with certain email clients aren't able to play it. Many popular email providers will only show a fallback image, and your marketing message will be lost in the crowd.
Fortunately, some of the popular services make it easy to share across all providers by using a screen capture image of your video and linking it to the original content on your blog, YouTube, Vimeo, or similar sites.
This gives the appearance of there being an actual video in your email and avoids technical issues with your email provider.
Instead of having to learn HTML5, there are also third-party services that can create a video snippet for you to include right in the body of your newsletter.
Check out Playable to embed a short video in your next newsletter. Playable will replace the video with an image of your choice if the email service provider doesn't support the video technology.
No matter what tool you use, it's crucial to test your campaign before you send it out. You'll need to have accounts on all of the popular email platforms so you can see how your footage works on each of them.
Sound like a lot of work? Maybe you'd prefer to leave the heavy lifting to a professional marketing company that's been helping clients create successful email campaigns since 2003.
Make Sure You're Mobile
According to data from Constant Contact, approximately 60 percent of the emails sent from their service are opened on mobile devices. This shows just how important it is to ensure you're keeping mobile devices in mind when using videos in your email marketing.
Fortunately, email marketing services like Mailchimp and Constant Contact let you test and see how your messaging will look before you send it out.
Still, it's important to keep the file size as low as possible so the video doesn't need to buffer to start playing. Mobile devices don't have the fastest download speed.
A good tip is to take a 10-second snippet of your video to use in the newsletter. That snippet can then link to the full feature on your blog.
Also, always make sure autoplay is off, especially on mobile. Most people don't appreciate having something start playing (often noisily) as they sit in the office or on a bus; they prefer to click the play button themselves.
The Creative Aspects of Video Email Marketing
Now that we've got the technical stuff out of the way, let's look at how you can actually create content that will engage your viewers and increase the traffic on your website.
You need a plan with clear objectives or else you're just sending content out into the world and hoping it will be seen and loved.
Why are you creating this campaign? Are you trying to generate leads? Looking to boost brand awareness? Aiming to increase your followers?
Once you've identified your objectives and goals, then you can start thinking about the actual emails, and the content you want to produce.
As mentioned, the best way to do this is to host the full-length video in a blog post, landing page, or on a video-sharing site like YouTube, and then incorporate a small snippet of that video in your email marketing campaign, which links to the full-length version.
Tips For Using Video in Email Campaigns
1. Use the word "video" in your subject line
Using the word "video" in your subject lines can encourage people to open your emails. In a study from SuperOffice, simply adding the word "video" to the subject line increased their open rates by six percent. That might not sound like a lot, but considering how many marketing emails end up in the trash bin, it's a pretty big deal.
2. Choose the right format
There are some very simple and affordable ways to incorporate video into your marketing emails. For instance, in the survey from Vidyard I referenced above, sales professionals were asked about three video email formats and which ones receive the highest response rate. These formats included screen shares, selfie-style videos, and hybrids of the two.
More than half of respondents said the hybrid-style videos got the highest response rates, 31 percent said the selfie-style videos performed best, and only 15 percent said screen shares got the most responses. This should give you some things to consider when choosing a format, and it's also good to know that all these videos are easy and inexpensive to produce.
3. Showcase your products
Whether you're looking for something economical or extravagant, video email campaigns are an incredibly effective way to show off your products. If you can only afford to do a screen share or selfie-style video, you can still do a great job of highlighting what you have to offer. But if you have the budget for something more elaborate, it can be that much more effective.
4. Emphasize your values
Aside from showing off your products, another way to use video in your email marketing is to put an emphasis on what you stand for, and what you support. Mailchimp did a great job of this by partnering with Reese Witherspoon's media company, Hello Sunshine, to create a series of videos celebrating female entrepreneurs.
The videos have nothing to do with the service Mailchimp offers, but they help to generate interest in the brand by underscoring its values.
5. Make tutorials
Your product or service solves a problem, so how can you show this to your clients? There are many ways to accomplish this. You can make a traditional tutorial or how-to video where you simply explain how to use your product or service, or you can take more of a lifestyle branding angle where you give consumers a short explanation of how you can improve their lives.
Also known as an explainer video, this format is loved by both marketers and consumers alike. A survey from Wyzowl found this format is the one most commonly used by marketers today, and 96 percent of respondents said they've watched an explainer video to learn about a service or product.
So, whether you're a life coach shooting some footage while you're on vacation, or a wellness provider offering viewers a glimpse of your dinner prep process, get creative and get shooting!
Email marketing with video can substantially increase your open rates, engagement, leads, and sales.
However, not every email should contain one. If you start using this tactic every time you send out a newsletter, subscribers might stop paying attention. Using video in newsletter campaigns is a great way to stand out from the crowd, but don't bombard people with videos and neglect your other tactics in the process.
In any case, crafting an email campaign with video is a tough job, and it needs to be done well or you could end up alienating and losing subscribers.
__
(Featured image by NeONBRAND via Unsplash)
DISCLAIMER: This article was written by a third-party contributor and does not reflect the opinion of Born2Invest, its management, staff, or its associates. Please review our disclaimer for more information.
This article may include forward-looking statements. These forward-looking statements generally are identified by the words "believe," "project," "estimate," "become," "plan," "will," and similar expressions. These forward-looking statements involve known and unknown risks as well as uncertainties, including those discussed in the following cautionary statements and elsewhere in this article and on this site. Although the Company may believe that its expectations are based on reasonable assumptions, the actual results that the Company may achieve may differ materially from any forward-looking statements, which reflect the opinions of the management of the Company only as of the date hereof. Additionally, please make sure to read these important disclosures.