How This Alkaline Water Producer Plans to Dominate the $600 Million CBD Beverage Market
The Alkaline Water Co. (NASDAQ:WTER) (TSX-V:WTER) plans to use its significant experience to dominate a market few had the foresight to anticipate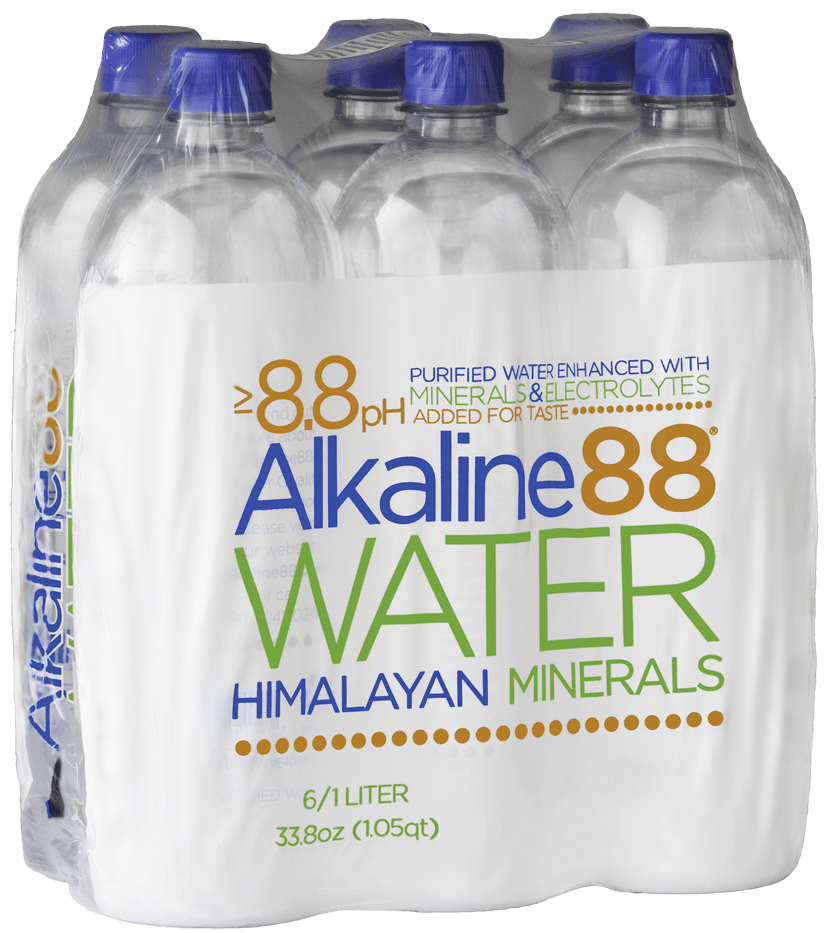 Sometimes the stars just seem to align. Fresh from turning the premium bottled water industry on its head The Alkaline Water Co. (NASDAQ:WTER) (TSX-V:WTER) has a new industry in its sights. The lucrative CBD beverage industry has only just come into existence but it's already predicted to be worth $600 million in four years in the US alone.
It seems like a match made in heaven for a company that is already considered to be the fastest growing alkaline  bottled water manufacturer in the US.  That being said brands aren't built overnight and The Alkaline Water Co. isn't where it is by accident. They have an ambitious plan and a team with the skill-set to make history.
Too big and Too slow – Big brands don't innovate in new markets
The challenge for big brands is that they're bad at innovation. Whether it's Microsoft, Coca-Cola, when big companies look to grow they don't innovate they acquire. This is the key reason why Coke alone has purchased over 400 brands since 2014.
Innovative companies like the Alkaline Water Co. advantage comes from the ability to spot trends in the market and execute a go-to-market strategy faster than big brands.. Every major beverage company from Canopy Growth, Molson Coors, Constellation, and at one time Coca-Cola have shown interest in the cannabis beverage industry.
NBEV  – New Age Beverages to NYSE:STZ Constellation has announced plans to move into the CBD space. Even Heineken are making moves with their CBD/THC drink Hi-Fi Hops.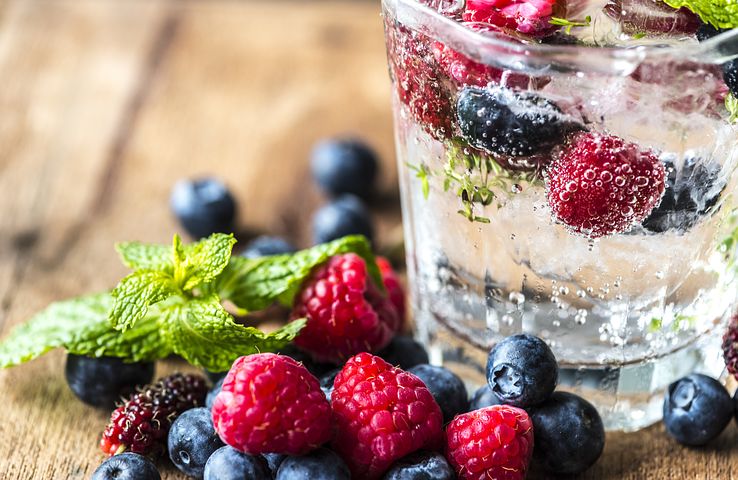 In this context The Alkaline Water Co.'s decision to found the A88 infused beverages division September 2018 is hugely important. The division will focus on the creation of naturally infused and sparkling versions of the company's flagship Alkaline88 product and most importantly, on the development of a premium CBD infused Alkaline88 water. These efforts have received a boost thanks to a deal with Infusion Biosciences Inc. that provides WTER with access to water soluble hemp.  
Everybody wants in, nobody has a plan
The reason The Alkaline Water Company's entry into the CBD space is significant is simple. Their management team has proven itself uniquely successful at navigating the competitive premium beverage space. The company's management team is comprised of entrepreneurs and heavy-hitting beverage executives with a combined experience of over 25 years in the sector.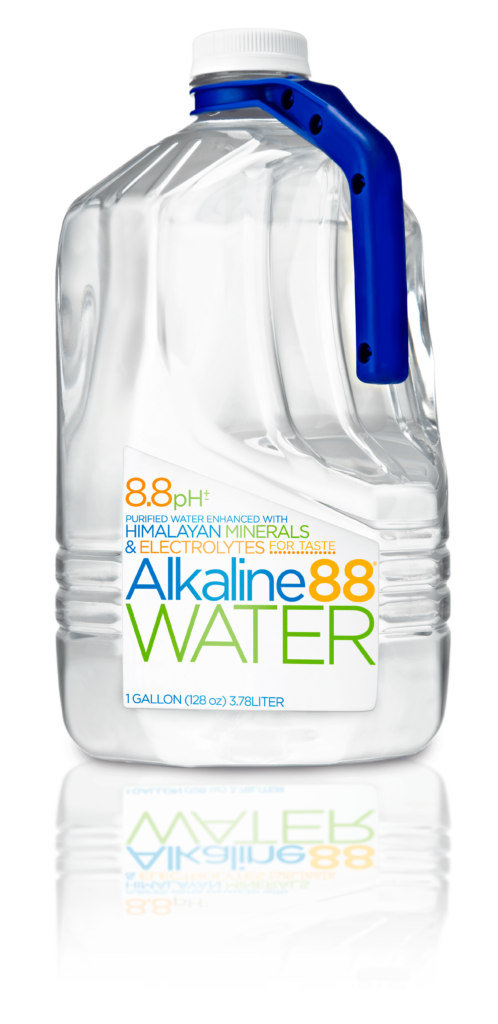 This team is equally well equipped to move into the CBD space. Chairman Aaron Keay, who has personally raised in excess of $500 million in the  public market and has completed in excess of $1B of equity and M&A transactions in the last few years alone. He has, significant experience in the cannabis sector, taking Vivo Cannabis public as CEO and Director,  one of the top 20 companies in the space in Canada. Aaron's experience is key in leading a fast growing operation, spearheading the company's plan to enter into the emerging CBD beverage market, and the Company's uplisting to NASDAQ.
Finding the formula
The Alkaline Water Company already has a reputation for innovation. Most aspiring beverage companies first attempt to gain a convenience store footprint. WTER's National Sales Manager, Frank Chessman, spearheaded a strategy that saw WTER target grocers and supermarkets directly, offering premium bulk water packages. The approach was daring, unorthodox and wildly successful, now the products are available in over 47,000 retail locations across the U.S., including 39 of the Top 50 Grocers in the U.S. It cemented Alkaline88's position as one of the top growing beverages company's in America, while achieving an average three year compound growth rate of 75%.
Frank spent 25 years with Ralph's Grocery, Kroger's largest division, and with over 10 years of experience in beverage manufacturing, he will play a key role in fulfilling an even more ambitious vision  the new A88 Infused Beverage Division, Inc..
The Alkaline Water Company is clearly setting itself up for another home run. Building on their formidable  beverage industry experience the company recently bought one of the biggest names in beverages on board, Brian Sudano. Brian is the managing partner  of the Beverage Marketing Corporation,  the leading beverage research, consulting, and financial service firm, together with the rest of WTER's talented management team the company is well placed to dominate the the new CBD beverage market.
Big Beverage companies provide the perfect exit strategy
As a pure play company The Alkaline Water Company is impressive. Together with A88 they could build an international brand, or at the very least be the cure for Big Beverage's woes. Both soda and beer companies are suffering as consumers reject sugary beverages and alcohol but the Alkaline Water Company and the A88 division in particular could be their savior.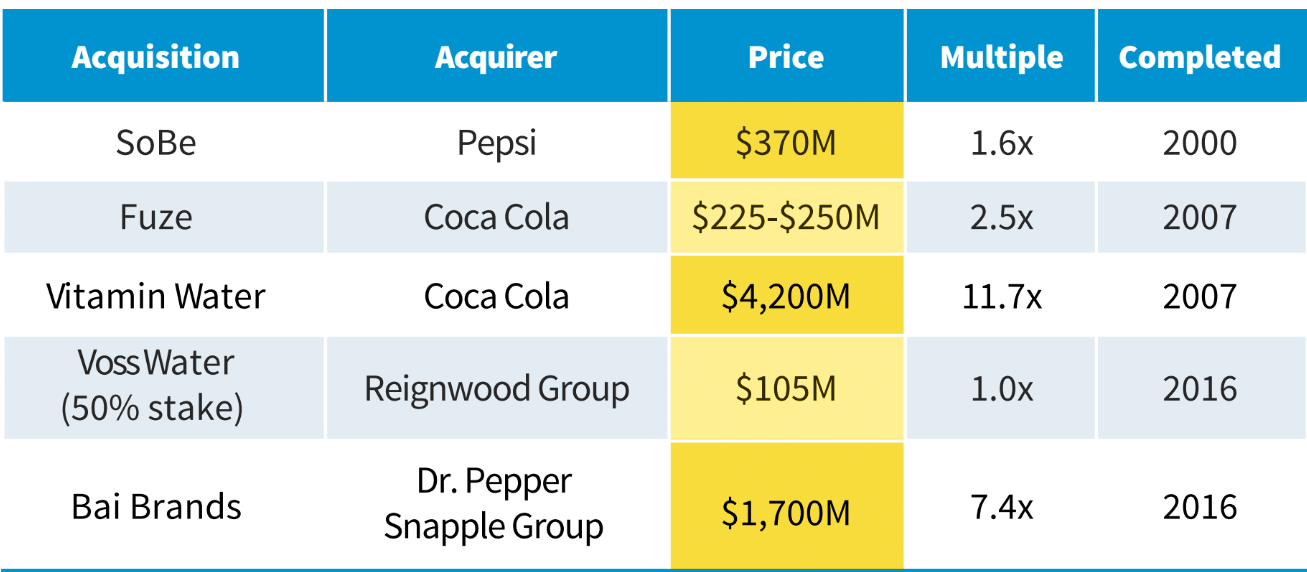 Even without their CBD prospect The Alkaline Water Company has already made $19.8 million in sales revenue in 2018 with $40 million in revenue projected for 2019. This makes them a promising prospect for companies like PepsiCo who agreed to buy SodaStream International Ltd. last month for $3.2 billion or Coca-Cola Co. followed that up with the $5.1 billion purchase of the U.K. coffee chain Costa.
One of the reasons that The Alkaline Water Co. is likely to being a positive target acquisition is their CEO, Richard Wright. A former director of a big four accountancy firm Richard has has consulted on or taken part in over 100 mergers or acquisitions over the course of his career. Richard will prove key in the Alkaline Water Company securing a potential multi-billion dollar buyout by a Big Beverage or Big Alcohol company.
The foundations of a National Brand
All in all the Alkaline Water Company is uniquely well suited to dominate the emerging CBD business sector. They have an experienced management team who have already proven their ability to successfully implement an ambitious strategy. Now they have the technology, industry knowledge, and National footprint to successfully enter the CBD sector and potentially secure a highly lucrative buy-out from a Big Beverage company. Their value-proposition is incredible and yet they are still flying under investor's radar… For now anyway.
–
This article was written by a third party contributor and does not reflect the opinion of Born2Invest, its management, staff or its associates. Please review our disclaimer for more information.
This article may include forward-looking statements. These forward-looking statements generally are identified by the words "believe," "project," "estimate," "become," "plan," "will," and similar expressions. These forward-looking statements involve known and unknown risks as well as uncertainties, including those discussed in the following cautionary statements and elsewhere in this article and on this site. Although the Company may believe that its expectations are based on reasonable assumptions, the actual results that the Company may achieve may differ materially from any forward-looking statements, which reflect the opinions of the management of the Company only as of the date hereof. Additionally, please make sure to read these important disclosures.