Like buying Coca-Cola stock at $1: Why the Alkaline Water Co. is poised to make waves
The Alkaline Water Co. (NASDAQ:WTER) (TSX-V:WTER) has dominated the premium water sector through an ambitious sales strategy and clever marketing.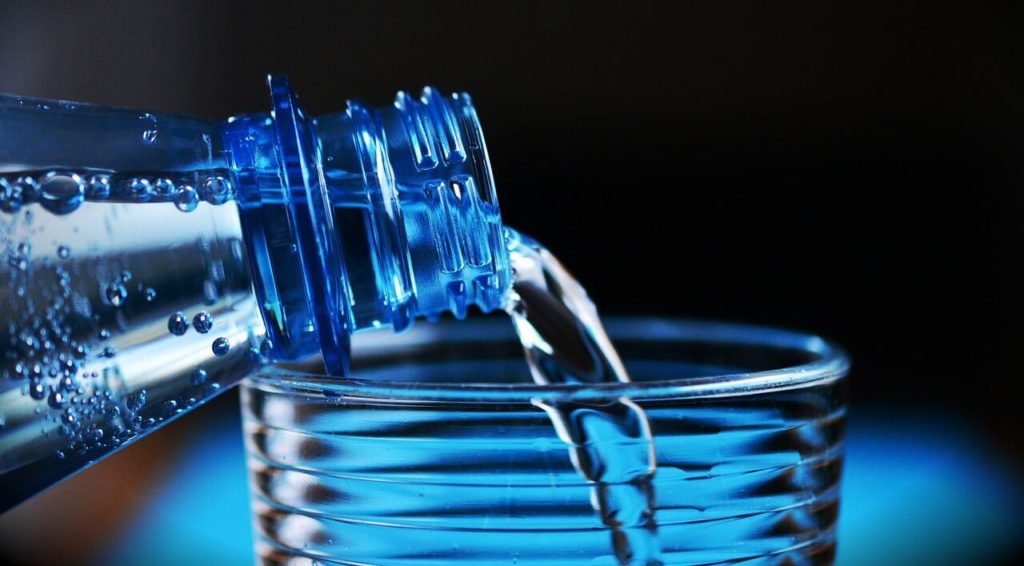 Consumer trends are ever changing.
The Sears catalog of the 1800s gave way to the department store. Then came the shopping mall. Local discount retailer Wal-Mart grew to dominate American retail by creating the Supercenter. The very food we eat is subject to constantly changing tastes and desires – just a few decades ago fats were to be avoided so "Fat-Free" was found on every label. Now, some proponents of ketogenic dieting enthusiastically consume little else beyond fat-heavy meats and cheeses.
Riding any one of these massive consumer food trends has been a sure way to make a fortune. Take Coca-Cola for example. Investing just $40 in Coca-Cola at it's 1919 IPO would be worth well over $10 million today – it's plain to see why investing legend Warren Buffett has made Coca-Cola one of his all-time biggest stock market investments. This story has played out across dozens of other winning consumer brands including Pepsi, General Mills Foods, Hershey's, etc.…
Today's investor lacks a time machine to go back and invest in Coca-Cola right at the very beginning they can hitch a ride on tomorrow's consumer businesses. And, if recent history is any guide, water might just be the consumer "product" to place one's chips on.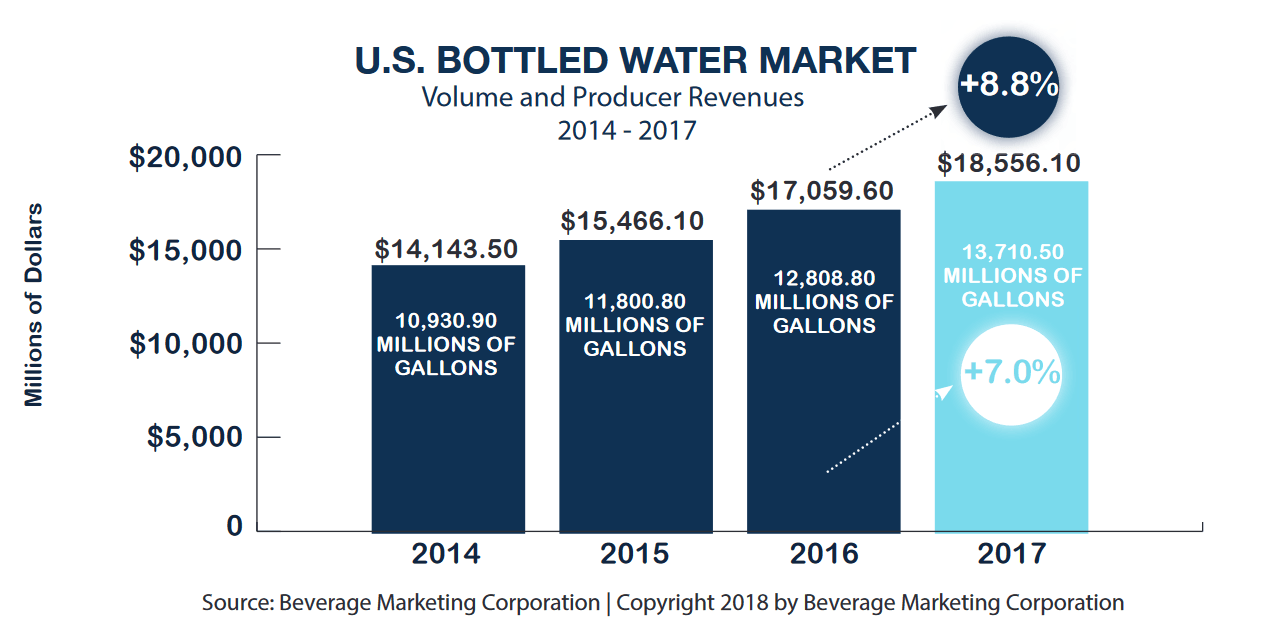 Of course, we don't just mean any water. Plain bottled water is far too commoditized already to be profitable for a new market entrant.
But water infused with something more and more consumers are being turned onto every day: mineral-infused water designed to bring our body's natural acidity (Ph) into balance. And as we shall soon see there's no company leading the charge towards this emerging consumer trend than The Alkaline Water Co. (NASDAQ:WTER) (TSX-V:WTER).
Alka-what?
First, it's worth covering just what exactly Alkaline water is. The reader may have noticed that there are health trends and special diets everywhere they look. One such eating-and-drinking regiment that has caught on with a number of notable names is the "Alkaline Diet." Names like Kate Hudson, Kelly Ripa, and five-time Super Bowl Champion New England Patriots QB Tom Brady are all believers.
Fans actually got a glimpse into Brady's anti-inflammatory "Alkaline" diet in his recently released book The TB12 Method. Here's how he described his Super Bowl-winning diet:
"The regimen I follow is a mix of Eastern and Western philosophies. Some of these principles have been around for thousands of years. My nutritional regimen may seem restrictive to some people, but to me, it feels unnatural to eat any other way…Many people have conditioned their bodies to a nutritional regiment made up of lots of white or pale-looking foods —french fries, potato chips, white bread, chicken nuggets—that don't exist in nature."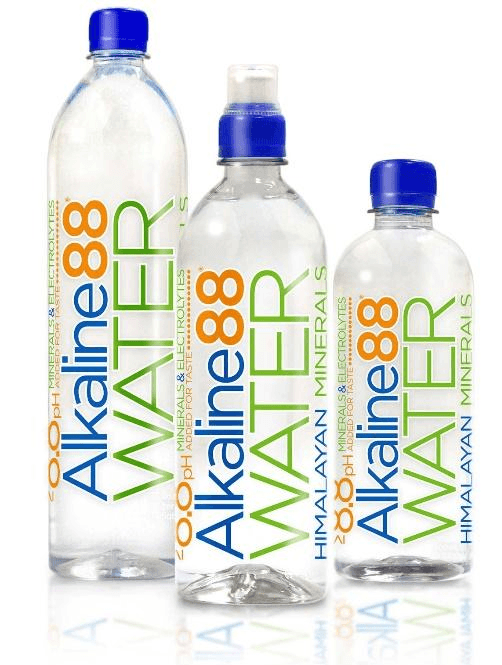 So what does Brady eat? Vegetables. Lots and lots of fruits, vegetables, anything that is anti-inflammatory (which makes sense given the pain professional athletes put their bodies through), i.e., High-PH or Alkaline foods and beverages.
In a recent interview with BestFoodFacts.org, University of Saskatchewan Professor of Nutrition Dr. Susan Whiting described the Alkaline as one that should "…focus on a lot of fruit and vegetables…Eat more fruit and vegetables and don't go overboard on animal protein."
Simple enough. But it doesn't stop there. One company has figured out a way to infuse the benefits of the alkaline diet in a bottle of water – the fastest growing segment of the consumer beverage market.
White-hot growth
Since it began operations 14 years ago, The Alkaline Water Company Inc. has emerged as a (if not THE) premier bottler of alkaline drinking water. Its offerings sport an 8.8-pH balance.
Investors will be happy to know that the company has developed a proprietary, patented electrolysis process that greatly enhances the trace minerals and electrolytes in water.
The result is a unique bottled water offering high in alkalinity. The feedback from the market since it began marketing its flagship Alkaline88 bottled water has been spectacular:
| | | | | |
| --- | --- | --- | --- | --- |
| | FY 2018 | FY 2017 | FY 2016 | FY 2015 |
| Revenues | $19.8 million | $12.76 million | $7.09 million | $3.7 million |
Source: The Alkaline Water Company SEC Filings.
The company has pulled off this stunning growth (which has continued into the current fiscal year with recent YoY quarterly results rising 78% to $8.6 million) by partnering with some of the biggest retailers in the country. Today its Alkaline88 is available in 39 of the top 50 grocery store chains in the U.S.   This momentum has continued with its recent agreement to stock 150 new locations with Alkaline 88 in a deal with Safeway/Albertsons inked in October 2018.
What investors can expect
Looking towards the future, the company has achieved 424% growth over the past four years and is currently close to break-even – more than fair for a fast-growing brand.  As noted in a recent investor presentation, the company now has 7 co-packing facilities fully operational nationwide. This was a crucial achievement and allows them to consistently service big-name national retail accounts including Walmart, Kroger, and Shopko.
All-told, this under-the-radar stock has built up a retail base of 47,000+ individual retail locations nationwide. Giving management the certainty to project even further growth and profitability in the current fiscal year: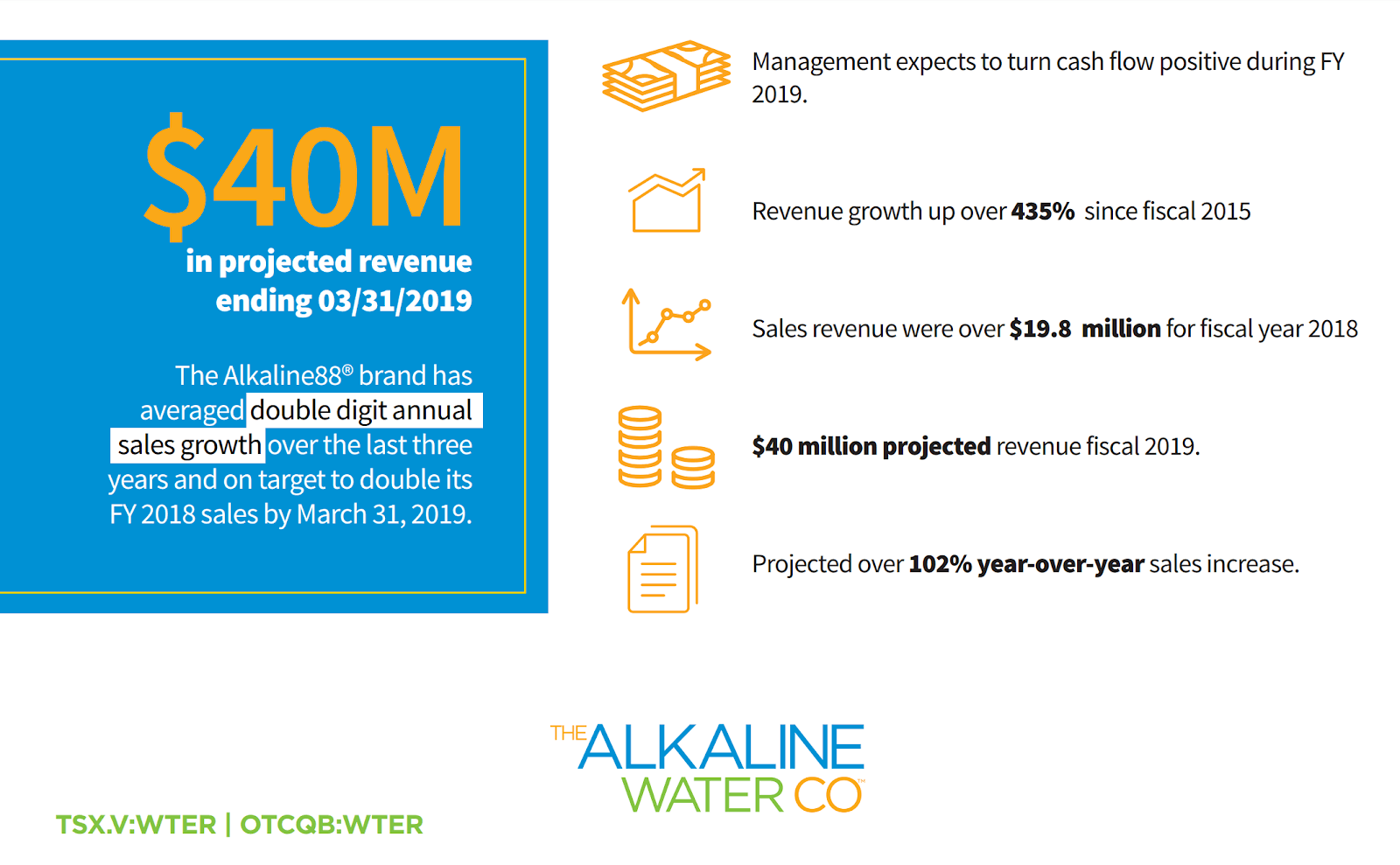 Compelling valuation
With all this growth one might expect The Alkaline Water Company to trade at a sky-high valuation. Yet it's market capitalization, based on a share price of around $3.30 at the time of this writing, sits at less than $100 million. You read that right: Alkaline Water trades for just over 2x current sales. Ironically enough this is almost exactly the current Price-to-Sales ratio of the much slower-growth S&P 500 Index (which sits at 2.07).
With free-cash-flow on the docket for the current fiscal year, one has to wonder why the market hasn't woken up to Alkaline Water's arguably-undervalued share price.
That's not all.
The elephants in the consumer beverage room – Coca-Cola, Pepsi, and Dr. Pepper Snapple – have been on an acquisition binge in recent years. The reason is obvious: soda sales are slipping, and they are buying growth.  PepsiCo agreed to buy SodaStream International Ltd. last month for $3.2 billion. Coca-Cola Co. followed that up with the $5.1 billion purchase of the U.K. coffee chain Costa. Furthermore, Keurig Dr Pepper Inc. agreed to buy Core Nutrition LLC, a maker of high-ph Core Hydration bottled waters and other drinks, for $525 million, at approx, 8x revenue.  Another clear sign that beverage companies are looking beyond sugary soft drinks.
Should one of these big-named companies buy out Alkaline Water, it would likely be done at a much higher valuation and greater multiple than the company is trading at today. A decade ago Coca-Cola bought Vitamin Water maker Glaceau for a whopping $4.1 billion. A more recent example, Dr. Pepper Snapple's 2016 acquisition of Bai Brands, was done at a 7.4x sales multiple, i.e., more than 3x Alkaline Water's current valuation.
Something interesting to note is that big beverage producers like Coca-Cola and Heineken have been rumored to show an interest in CBD drinks.  While these industry giants are unlikely to be the innovators in this $6-million-sector, companies like Alkaline Water may well be. This is likely why, in September 2018, Sproutly announced the foundation of Alkaline88's infused division. They are a highly focused company with an experienced management team which gives them a real advantage in this emerging sector.  
What investors need to know
So there we have it, a growing consumer beverage maker with a leadership position in a fast-growing segment of the bottled water market: Alkaline Water. Their unorthodox super-market first approach has made them one of the leading premium bottled water producers. They are in a good position to take this experience forward and break into the potentially lucrative CBD beverage market.
As if their value proposition wasn't interesting enough the company has also hit an incredible milestone. On December 10th the company started trading on the prestigious NASDAQ market. This happened to coincide with the news that WTER reported November sales in excess of $1.3 million, the highest in the company's history. In short, The Alkaline Water Company is the stock investors haven't yet realized that they need in their portfolio.
As the company frequently notes in investor presentations, consumers are increasingly clamoring for water that brings with it additional health benefits. A recent consumer survey by Beverage Industry showed that 83% of consumers desire nutritional or functional benefits in their water. Premium water sales at convenience stores are outpacing conventional bottled water sales almost 3-1.
For investors looking to place their bets on a fast-growing consumer product brand that also happens to trade at a compelling valuation one would be hard-pressed to find a better option than The Alkaline Water Co. (NASDAQ:WTER) (TSX-V:WTER).
—
This article was written by a third party contributor and does not reflect the opinion of Born2Invest, its management, staff or its associates. Please review our disclaimer for more information.
This article may include forward-looking statements. These forward-looking statements generally are identified by the words "believe," "project," "estimate," "become," "plan," "will," and similar expressions. These forward-looking statements involve known and unknown risks as well as uncertainties, including those discussed in the following cautionary statements and elsewhere in this article and on this site. Although the Company may believe that its expectations are based on reasonable assumptions, the actual results that the Company may achieve may differ materially from any forward-looking statements, which reflect the opinions of the management of the Company only as of the date hereof. Additionally, please make sure to read these important disclosures.