World Water-Tech North America event happening this fall
Know the latest developments in water utilities sector by attending events such as the World Water-Tech North America.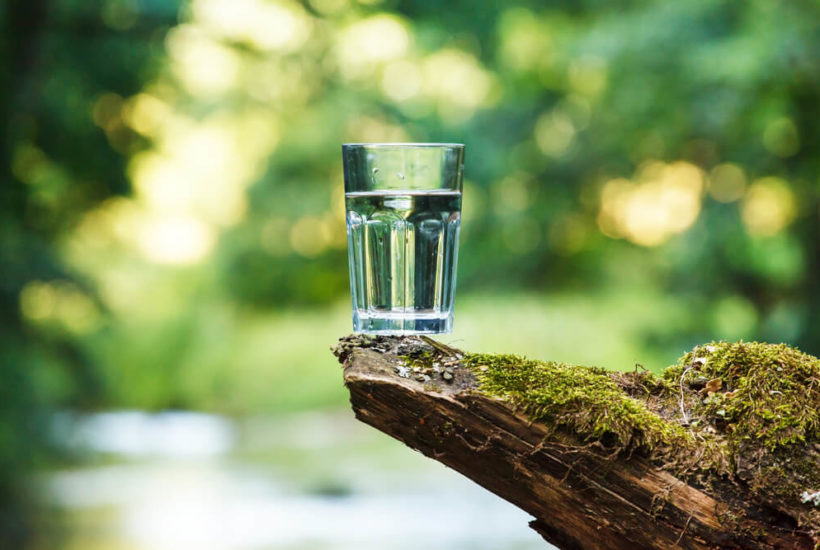 "Investing in water is good business" and that's coming from the World Health Organization. The agency said improving the world's water resources and water sanitation fuels different economic sectors such as employment and related infrastructure businesses.
Back in 2003, the World Bank estimated that an additional annual investment of $15 billion is needed to improve water sanitation for the next millennium. The UN separately estimated that $11.3 billion annually is needed to at least improve water sources for 50 percent of the population without water supply and sanitation. For all people to have access to clean water, however, around 22.6 billion per year is needed.
These estimates were more than 10 years ago.  The recent UN-Water Global Analysis and Assessment of Sanitation and Drinking-Water released in 2017 stated that to achieve the Sustainable Development Goals Set for 2030, the world now needs $114 billion per year.
That massive need for projects to bring clean water across the world may be the reason why since 2006 the water utility sector has offered stock investors substantial profitability. To date, there are at least 10 publicly traded water utility stocks worth between $15 million and $500 million in annual revenue.
The water utility sector has also expanded within the last decade. Its most recent offshoot is the digital water utility sector which involved the application of advanced technology such as data science and augmented intelligence.
Rebekah Eggers, IBM's expert of its IoT for Energy, Environment, & Utilities, said water digitization techniques allow near-real-time flow and quality monitoring. These technological advancements provide benefits to the supply chain and asset management. They improve response time by 20 percent and work utilization by 25 percent, among others.
More of the benefits of combining technology with the water utility sector is being discussed in events like the upcoming World Water-Tech North America.
World Water-Tech North America: October 29-30 in Los Angeles
The event, which is on its seventh year now, is an avenue for partnerships between utilities and technology innovators to be formed. It has been attracting big players across utility sectors as well as large-scale investors.
The focus of the event is the presentation made by early to mid-stage water tech companies. World Water-Tech North America has become an avenue for water tech startups to present their inventions and ideas.
More than 250 people comprised of world leaders and investors listen and then discuss their presented ideas through a roundtable discussion. Some topics in the past range from new water systems technology, infrastructure delivery, disruptive technology, cybersecurity, and other economic implications of water technology.
World Water-Tech North America lineup
For this year's session, organizers invited eight companies to present their most recent innovations. These companies are:
Advizzo, London develops behavioral sciences software that helps costumers understand their energy and water consumption. Their technology combines machine learning, data science, and behavioral science to generate the solution to energy and water consumption issues.
Aquaix Digitizing Water provides a cloud-powered platform where companies involved in AI and blockchain contracts can access financing from asset investors. It also serves as portfolio analytics on water stocks that both private and public companies can invest in.
Aquacyl provides customers with less expensive equipment and technology that can be used for onsite wastewater treatment plants. The said technology can eliminate up to 80 percent of wastewater, can recover energy to be used as direct electricity, and can reuse water at less operational costs than other similar equipment.
Aquanty uses advanced computer simulations of how water and contaminants move through the terrestrial environment. Its widely-used technology so far is the HydroGeosphere
KmX offers hollow fiber, membrane distillation (HFMD) technology which is best used for high purity water and minimal to zero liquid discharge from wastewater treatment systems.
PowerTech Water is a cleantech company providing innovative solutions to water treatment through an environmentally friendly electrochemical technology platform.
Swirtlex offers affordable wastewater treatment with its unique "filtration as a service" business model.
Water Pigeon delivers high-resolution water usage data automatically.
 Should investors consider water utility stocks?
If an event focusing on the latest water technology can attract attention from the world over, then that should be a hint on what possibilities the sector possesses. In 2018, the World Water-Tech North America was attended by big market players coming from India, China, and Europe.
Remember that estimates coming from WHO and the World Bank — of how much investments are needed for sustainable water supplies — seem to be increasing as each year passes by. Furthermore, water is a basic necessity which means that its earnings potential could also be as timeless as it is.
(Featured image by DepositPhotos)