US utility infrastructure to undergo major repairs and upgrades in 2019
Entrepreneurs looking to find new business opportunities in 2019 will be relieved to know that several American government agencies are looking to make improvements to their utility infrastructure.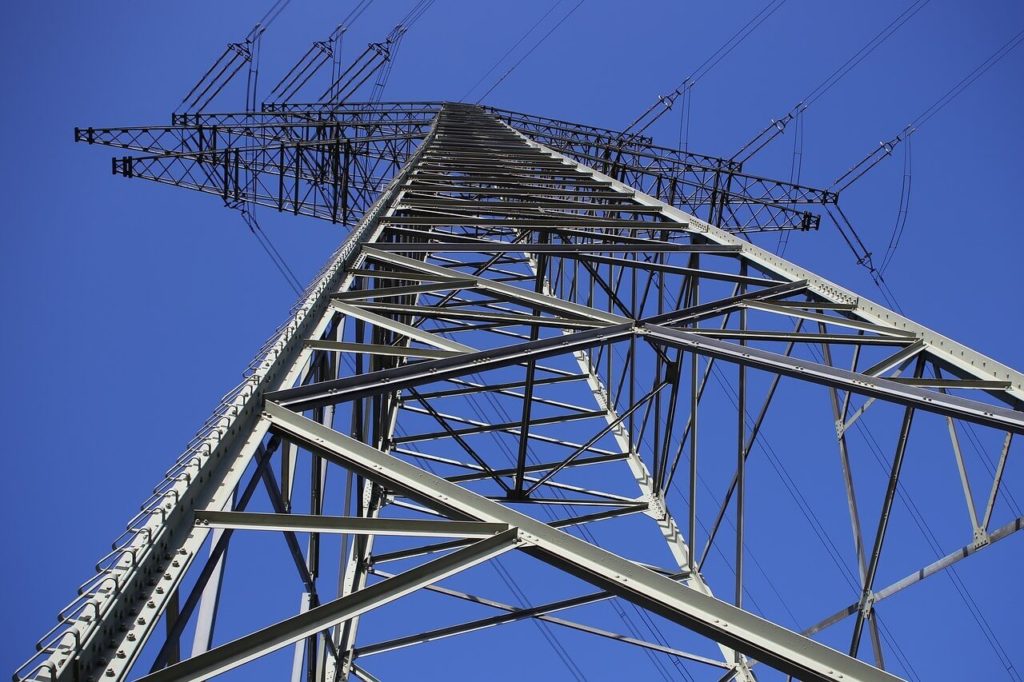 2018 has been a year of devastation. Wildfires in California, hurricanes, flooding, earthquakes and gas line explosions were horrific. The carnage was great and public infrastructure assets were significantly impacted.
One infrastructure category that may have been the hardest hit was regional utilities. In most cases, water and power were sacrificed in the initial stages and in too many instances, these critical components of recovery were not even reliable by the time recovery efforts began.
In some cases, outdated utilities are said to have contributed to the devastation. The Camp Fire, which killed 88 people in northern California, is believed to have been fueled from sparks from faulty steel rings on a transmission tower when live wires dropped. Government officials are citing the immediate need for upgrading the country's utility infrastructure.
According to a report concluded in 2015 by the U.S. Department of Energy, 70 percent of power transformers in the U.S. are more than 25 years old and many are older. At least 60 percent of circuit breakers are approximately 30 years old, with many older. And, 70 percent of transmission lines are at least 25 years old. Utility infrastructure is in dire need of attention and upgrading the nation's utilities is long overdue.
Earlier this month, an official from the U.S. Department of Agriculture announced that the agency will invest $1.6 billion in 46 rural electric utility infrastructure projects. Government leaders are being urged to reach out to the federal government for collaboration with projects. Funding for urban areas is also available and state and local leaders are being encouraged to find alternative funding to augment public funding available to them.
Because of recent flooding in Austin, Texas, the city of Austin approved a 100-year plan for the city's water resources. The city hopes to build a new reservoir, upgrade well systems and initiate projects designed to capture rain and storm water runoff for reuse. Many other cities, counties and regions have similar long-term plans, and timelines to begin much of the work are very short.
There were many deadly gas explosions in 2018 and elected officials throughout the U.S. have been criticized for not providing more safety oversight for gas pipelines. The reality is that gas pipelines throughout the country are exceptionally old—just as water pipelines are well beyond their anticipated life expectancy. But, funding to repair or replace pipelines has rarely been available. Soon, funding will have to be found because of the critical vulnerability of both types of pipelines. Funding being offered by federal and state programs will likely be combined with alternative funding so that this type of work can begin.
The city of Santa Maria, California, has announced both energy and water conservation projects. The city will build cogeneration plants, provide wastewater treatment plant upgrades, install lighting retrofits for solar energy system projects and address landfills. Funding the projects and implementation should begin in 2019.
Albuquerque, New Mexico, has announced that it will partner with the state's largest electricity provider to build a solar generating station that will allow the municipality to achieve greater renewable usage. Powering municipal buildings will be one of the city's top priorities. A request for proposals (RFP) to construct the plant is expected early in 2019 with a project completion date of 2022.
In Tennessee this past week, four local authorities received low-interest loans for water and wastewater infrastructure projects. This funding went to Springfield, Hamilton County Wastewater Treatment Authority, Ocoee Utility District and Smith Utility District. Upgrades to collection systems, storage tanks and other utility infrastructure projects have been announced.
Decatur, Illinois, is interested in replacing its aging water pipes. The city will begin by investing $4 million for immediate upgrades in the most critical area next year. Overall costs are projected at $48 million for improvements in the first phase of work. Half of the funding will come from a federal grant and the city will source the remainder. Work will begin in 2019.
Gas pipelines that fuel Michigan's largest cities have not been upgraded since Theodore Roosevelt was president – but that is about to change. Michigan's Public Service Commission will assist regions in the state as work begins to replace natural gas lines. New lines are projected to cost about $1 million per mile and there are at least 40 miles of gas mains targeted for immediate attention. Over the next 20 years, however, work will be required on an additional 2,200 miles of pipelines.
Companies interested in contracting for these types of services will find an abundance of opportunities in 2019.
—
DISCLAIMER: This article expresses my own ideas and opinions. Any information I have shared are from sources that I believe to be reliable and accurate. I did not receive any financial compensation for writing this post, nor do I own any shares in any company I've mentioned. I encourage any reader to do their own diligent research first before making any investment decisions.