10 hidden expenses when starting your own business
When starting a business, an entrepreneur must create a budget plan. Here are some expenses one needs to take into consideration.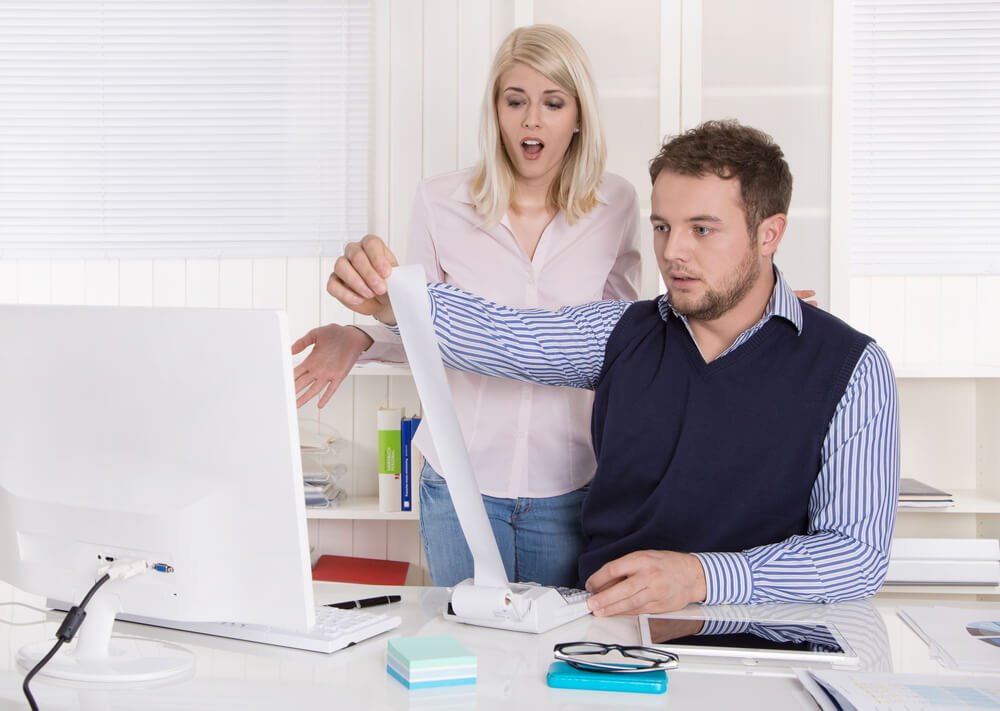 There's nothing better than becoming your own boss. But you can only get there if you're willing to take some risks. The greater the risk, the greater the reward. And financial risks are some of the greatest an entrepreneur can take.
Did you know there are a variety of unexpected costs when you start a business? According to a much-cited Kauffman Foundation study, successfully starting a business requires an average investment of $30,000. Some businesses might only take $500, but others could require $3 million.
The common element is capital. Starting the business is one thing, turning it into a booming asset is another.
So, if you are not prepared for hidden costs of operations, you'll find it difficult to sustain the success. Here are a few costs to consider before embarking on your journey to wealth:
1. Expensive Loans
Before entrepreneurs can start their businesses, they usually consider borrowing money. Their credit scores help determine the terms at which they'll have to repay their loans. A low credit score often equals less-than-satisfactory terms, with expensive interest rates and fees.
Extra interest can easily make the cost of the loan more than what you've budgeted. Before you know it, you might have repaid double what you borrowed. Improving your credit score before you apply for a loan can save you from these hidden costs.
2. Utilities
Many business owners underestimate the costs of paying for utilities, especially when operating in large facilities that use plenty of bright lighting. The cost of air conditioning and heating a building throughout various local seasons should also be taken into consideration.
3. Employee benefits and bonuses
Don't make the mistake of only calculating the costs of your staff's salaries, forgetting to include additional costs such as employment taxes and employees' benefits.
According to the Joseph G. Hadzima Jr. of the MIT Sloan School of Management, overall payroll costs can run from 1.25 to 1.4 times employees' basic rate of pay—enough to sink your business if you don't plan for it.
4. Credit card fees
Remember, there are additional charges and processing fees subtracted each time you accept a payment via credit card. The fees vary based on a business' contracted credit-card processing company, bank and country of origin. Shopping around for better terms can vastly reduce these costs.
5. Insurance
When you start a business, you might not pay much for insurance. You probably don't own a lot of assets to insure. But as time goes on, and your business starts expanding, so does the cost to insure it fully.
As you own more properties, you must pay more for insurance. And as you hire more employees, you must pay more to protect them. As with any type of contract, the terms of your insurance policies depend on several factors, including the size of the business, number of employees, the value of owned assets, net worth, etc.
6. Professional fees
As a startup, you likely can manage your books by yourself. But as soon as you're running a large-scale business, hiring an accountant to manage your finances can save you time and plenty of headaches. Many entrepreneurs, however, fail to consider bookkeeping and other professional fees when building a business budget.
7. Licenses and permits
For a business to be legally-recognized, it usually must apply for and purchase certain licenses and permits from the local government. Obviously, these fees vary based on the type of business, what products or services it sells and its locality.
Sometimes the costs associated with legally-establishing a business can be outrageous. Be sure to carefully research the applicable licenses you'll need to purchase before creating your business budget.
8. Shrinkage
Sometimes, even the most successful businesses incur some losses. Fraud, theft, disaster, shoplifting and human error can cause a business to experience a financial loss.
When a business loses assets, the incident is known as shrinkage. Mitigating loss and proactively avoiding the aforementioned scenarios can help avoid shrinkage.
9. Employee turnover
There will always come a time when a business owner must hire new employees. Even the most loyal workers won't stay onboard forever. The cost of training new staff is one that many entrepreneurs fail to consider when building their business budgets. Creating a long-term hiring plan can minimize this cost.
10. Internet and website
Web-based businesses are great because they carry very little overhead costs. But to sell a product or service via the internet, you need an internet connection. But don't forget to account for the costs of an ISP, a data plan, domain-name registration and hosting fees.
Web hosting services differ greatly in prices as do their add-on services. Dedicated servers, CDN systems and niche-dedicated systems such as eCommerce, WordPress and Shopify all represent costs and benefits that need to be weighed in before you undertake a venture that is going to have a digital presence.
Beyond these basics, you may also have to set aside a budget for site design and functionality, depending on the purpose of your business and online presence.
—
DISCLAIMER: This article expresses my own ideas and opinions. Any information I have shared are from sources that I believe to be reliable and accurate. I did not receive any financial compensation in writing this post, nor do I own any shares in any company I've mentioned. I encourage any reader to do their own diligent research first before making any investment decisions.
(Featured image via DepositPhotos)