10 things you should know if you want to visit Turkey
Turkey is an ancient land. People have lived in Turkey, or Anatolia, as it is also known, for over 15,000 years.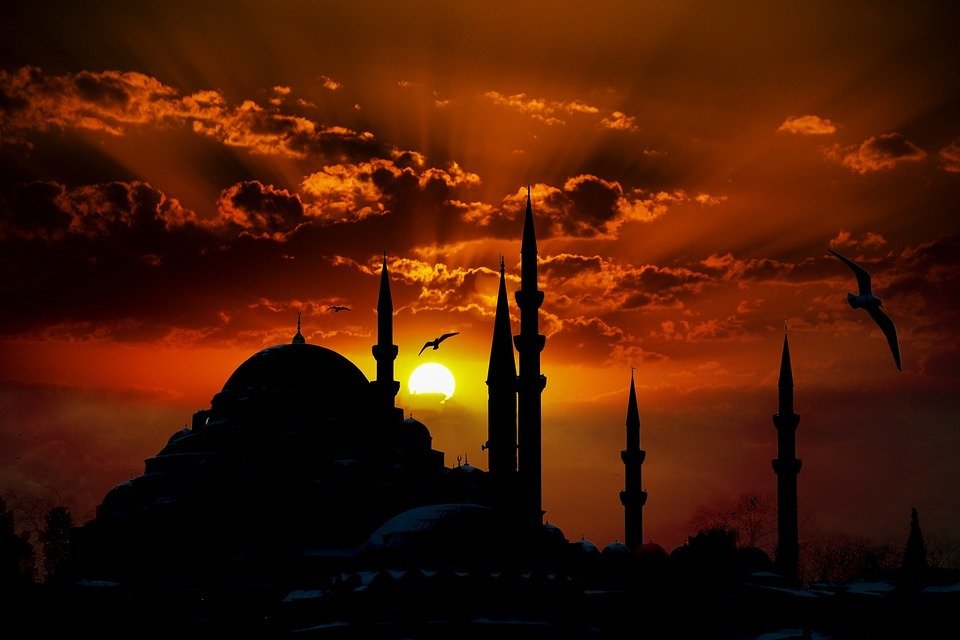 Here are 10 things to know before you visit Turkey. All are very helpful if you are planning to visit Turkey.
1. Great coastline (and you can ski too)
Turkey is a country of breathtaking beauty and diversity. Flying into Antalya, our first glimpse of Turkey is the dramatic cliffs against the crystal clear, blue water. Our first stop is Fethiye, on the southeast, or Lycian Coast. Picking up our rental car, we set off driving via the inland route, up, up, up, over high, dramatic mountains covered in snow with breathtaking views. The excitement is building and we are looking forward to our trip, learning about the culture and the food, and sharing it with all of you. This is great to know before you visit Turkey so you can plan your trip accordingly.
2. People have lived here for over 15000 years
Turkey is an ancient land. People have lived in Turkey, or Anatolia, as it is also known, for over 15,000 years. It is the crossroads of Asia and Europe and has played an important role in trade and a great many civilizations for centuries. It has been ruled by the Hittites, the Greeks, the Lycians, the Romans, the Persians, and been part of the Byzantine and later the center of the Ottoman Empire. Today it is a modern, vibrant country with a cuisine that reflects it long and varied history. (This alone is one of the best reasons to visit Turkey)
3. One of the top 20 largest countries by population
And Istanbul is one of the largest cities in the world!
Turkey is a large country, meaning travel times can be long, and it is sometimes better to fly than drive or take a bus. Turkey's population in 2014 was 80 million people, with 15-20 million (depending on whose estimate you use) living in Istanbul. In a historical context, Istanbul has always been a large city, and today it is one of the fastest growing cities in the world.
4. Turkish food is one of the world's great cuisines
The primary influences on the cuisine are:
– Agriculture and the diversity of climates throughout the country which enables the production of a wide variety of meat, dairy and produce. (Trivia Bonus: Turkey is one of only 7 countries producing enough food to feed its' own population and have a surplus for export.)
– The influence of the Sultans and the imperial kitchen
– A long history of social traditions revolving around food.
– And Turkey's position on the ancient trade routes exposing them to a wide variety of cuisines from both Asia and Europe.
Turkey provides easy access to real food; unprocessed, natural and containing healthy ingredients. Shopping at the local neighborhood markets, known as "pazars", where stall holders set up early in the morning to sell produce picked fresh and handmade goods made in local villages and kitchens, is easy and fun.
At the market, there is no machine-produced food or chemical additives, just fresh, wholesome food. For your convenience a list of Turkish specialty items, pantry ingredients and tableware is found in our shop, just look for Turkish categories. These items are referenced in the featured recipes from Turkey, (substitutes of locally available ingredients are listed within the recipe if you prefer.)
Grilled or stewed meats, dairy, fresh vegetables and wheat or rice are all important parts of the traditional food. Seasoning tends to be simple, single herbs or spices, letting the freshness of the food provide the flavor. We will share some of our favorite foods and some dining experiences showcasing the Turkish culture. It was hard to narrow it down and decide on the highlights! Learning about the food is one of the highlights a visit to Turkey.
5. The people are very friendly and social
Take time to talk with the locals, who are wonderfully social and friendly, always happy to stop for a cup of tea or a Turkish coffee. In most interactions with a shopkeeper, you will be offered tea or coffee. Which magically arrives fresh from the nearest local restaurant, a chair appears and it is time for a chat providing a great opportunity for learning!
It is very common to see people both young and old sitting in a coffee shop or cafe playing board games, usually backgammon, but other games are quite common.
6. Turkey is a democracy with a secular government
Turkey is a modern democracy and a secular (separation of government and religion) country.
While a large percentage of the population is Muslim (Islam), Christianity and Judaism are also practiced. The history of both the Christian and Islamic religions is long and extensive in Turkey. The Hagia Sophia, one of Istanbul's iconic buildings, was originally built as a Church. It remained the center of the Christian faith for centuries. Constantinople, (as Istanbul was known) was the center of the Orthodox Church. It was later converted to a mosque and the minarets were added.
Turkey prides itself on religious tolerance and little of the internal tensions related to religion found in some other countries in the region are present.
Five times a day you will hear the call to prayer from the local mosque, and this provides a lovely rhythm to daily life. It is also adds to the exotic and mystic nature of Turkey for the Western visitor.
7. It is a safe place to travel
Turkey is a safe country to travel around. There is a low incidence of crime against tourists. Of the many places we have traveled, Turkey is one of the places I have felt very safe. People are friendly and happy to help without taking advantage of you.
If you drop something on the street, your scarf, money, whatever, someone will pick up and make sure it is returned to you.
8. April is a great time to visit Turkey
It is spring, the International Tulip Festival is on in Istanbul. It's not too crowded or hot. It is peak hiking time for the Lycian Way, a 400+ kilometer hike along the Southern Coast of Turkey between Fethiye and Antalya. This is great to know before you visit Turkey, so if possible you can plan to visit in April.
9. It is not a cheap travel destination
Turkey has experienced high inflation in recent years and many older blog posts or travel guides mention how cheap Turkey is, this is no longer the case.
Ruins and museums all have entrance fees and the more popular ones have more than one entry fee. No guides or maps are usually provided. If you need a guide, pay the additional fee for an audio guide, usually about 20 TL or about 7.50 USD.
Gasoline or petrol is some of the most expensive in the world, at the time of writing when gasoline or petrol prices have dropped all over the world, it is still 4 TL per liter or about 7.50 USD per gallon. This is for diesel fuel, unleaded is more expensive. And many of the main roads between larger cities have tolls.
Eating out, especially in the larger cities can be expensive with a meal costing anywhere from $30-75 USD. Meals in cheaper places or small villages with no alcohol are $20-30 USD.
For the locals, food and utility prices have risen sharply in recent years. We were surprised how much alcohol and meat cost relative to local wages.
So keep your budget in mind before you visit Turkey. We have some helpful money saving tips for traveling around Turkey which you should read while planning and before you visit Turkey.
10. It's easy to travel around internally
Infrastructure is modern and it is easy to travel around the country's vast interior. With numerous discount airlines (Pegasus, Sun Express, AtlasJet and OnurAir) with modern planes, internal flights are very reasonable. We didn't pay more than $50 per person for an internal flight. You can book these flights before you visit Turkey or if you are visiting Turkey for a while organize them once you arrive.
Buses service the long distance routes as well, but given the low cost of internal airfares, it is hard to justify the often very long travel times on the bus.
Driving is also an option with car rental from local providers well established and reasonably priced. (Although gasoline, aka petrol, is more expensive than other places in Europe.) The road infrastructure is very good, and outside of Istanbul, traffic is minimal and easy to navigate. Turkish driving is a bit unique.
We very much enjoyed our time in Turkey. We look forward to sharing with you what we learned about the culture and the cuisine in more detail.
—
DISCLAIMER: This article expresses my own ideas and opinions. Any information I have shared are from sources that I believe to be reliable and accurate. I did not receive any financial compensation in writing this post, nor do I own any shares in any company I've mentioned. I encourage any reader to do their own diligent research first before making any investment decisions.