Beat the stigma: 3 reasons entrepreneurs should invest in CBD tinctures
CBD is touted for its many health benefits, and CBD tinctures provide a viable opportunity for entrepreneurs wishing to take part in the cannabis industry.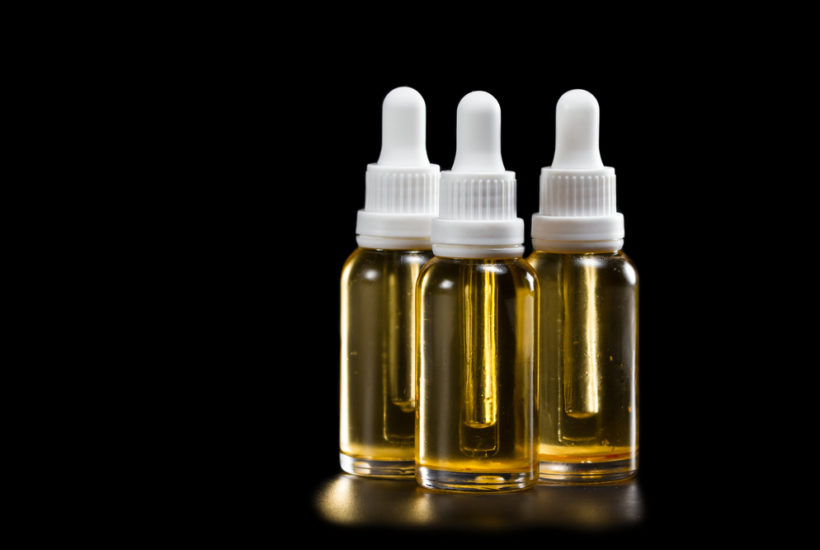 The cannabis industry is one industry that has performed a miracle turn around from being considered an "untouchable" to providing potent solutions to a lot of health challenges which has necessitated its widespread acceptance in many parts of the world. Recently, Canada legalized the wholesome use of cannabis for both recreational and medicinal purposes. A decision which has been both lauded and criticized by the media and some high profile personalities.
However, the stigma that has trolled the cannabis plant is now being disabused in the light of a proliferation of new knowledge about the plant and the different uses it offers. In a letter from Dr. Sanjay Gupta to Senator Jeff Sessions itemizing the health benefits of CBD, he talked about the stigma in these words, "For the past 40 years, we have been told that cannabis turns the brain into a fried egg, and now there is scientific evidence that it can do just the opposite… It can heal the brain when nothing else does."
Of all the 60 cannabidiols contained in the cannabis plant, CBD has been proven to have immense benefits and is also shown to have positive health implications for a myriad of serious conditions. Researchers have made a crucial distinction between CBD and the psychoactive content in the plant, THC (tetrahydrocannabinol) which is responsible for the "high" that users experience.
The stigma is fading and it is perhaps time for entrepreneurs to jump on the bandwagon and take a share of the $150 billion dollar industry. As CBD oil finds rapid acceptance, CBD tincture products have proven to be increasingly desirable for its ease of usage which makes it easier for the CBD oil to be absorbed by the body. The sheer ease makes tinctures an ideal solution for patients who require an easier route to medication. Cannabis tinctures are consumed orally by using a dropper sublingually (under the tongue) or by infusing in any meal.
Let us now consider the science that validates the viability of CBD tinctures as a great business opportunity. These glaring health benefits of CBD oil create a massively unexplored market that entrepreneurs should be jumping on.
1. CBD oil can help reduce anxiety and depression
Anxiety and depression-related disorders are one of the most common mental disorders all over the world. It affects 40 million adults in the United States age 18 and older, which is approximately 18.1 percent of the population every year. It was also found to be responsible for about 70 percent of suicide attempts among adults involved in a study.
Anxiety and depression are often treated with pharmaceutical drugs, which often come with a lot of side effects ranging from, agitation, drowsiness, headaches, and insomnia, to sexual dysfunction. CBD oil has been tested in various ways to find its benefits for treating anxiety and depression and this natural approach has proven significantly better all things considered. It has also been used to safely to treat insomnia and anxiety in children with PTSD.
CBD oil has been found to have an ability to act on a person's brain receptors for serotonin, a neurotransmitter that regulates social behavior and mood hence reducing anxiety and depression significantly without the attendant side effects of pharmaceutical drugs.
The sublingual application of tinctures which has been shown to be one of the best methods of application also enables CBD to easily be absorbed by the blood vessels that are prominent under the tongue, causing quick relief. With its ease of use and a potential 40 million-strong market, this makes it a viable investment for new entrepreneurs looking to get in the game.
2. CBD helps in the treatment of epilepsy
Perhaps one of the most exciting discoveries about CBD oil is its clear effect in the treatment of both the elderly and the young who are suffering different kinds of epileptic diseases. The story of Trysten Pearson made the rounds on the internet a while back.
From the time he had his first epileptic seizure in 2013 at the age of 12 till last summer when he turned 17, he had been on all kinds of medication and even had a device implanted in his chest that sent electrical impulses to his brain to reduce the severity and number of his seizures. None of these methods had given any significant improvements until he and his parents stumbled on the CBD research and decided to give it a try. In his first 30 days after he started using CBD tinctures orally, he had only one seizure which was a miracle in and of itself.
Trysten himself confessed to never feeling so strong in the past 3 years, he could exercise, his memory improved, and he had none of the side effects the other medications had given him.
The proof of the benefits of CBD oil is perhaps clearer in Epilepsy than in any other ailment.
In the words of Michael Watkins, M.D, assistant professor of pediatric neurology with McGovern medical school, the University of Texas "Most people are looking for anything beneficial to prevent their kids from having seizures, this can be really beneficial to patients."
Research shows that while about $3.4 million people in the US have active epilepsy, 1 in every 26 people are likely to have epilepsy in their lifetime. This adds us to way more people that are just opening up to this new relief for managing their condition. As the CBD revolution continues, CBD tinctures are becoming a more exciting business prospect for entrepreneurs.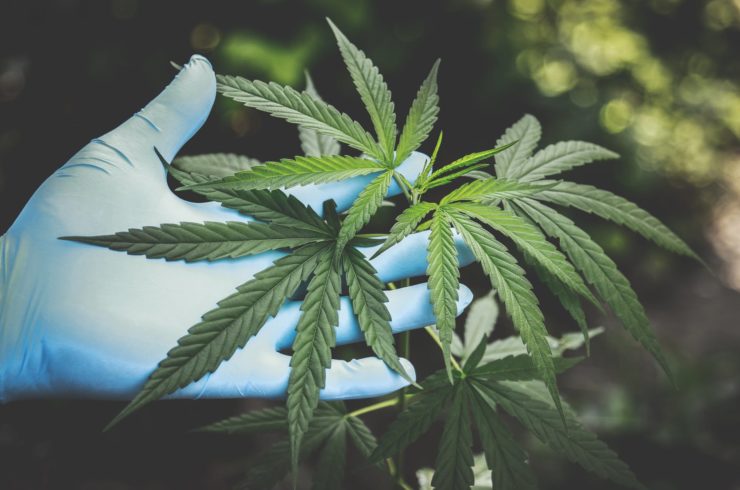 3. CBD oil helps reduce arthritis pain
The arthritis statistics in America is staggering. It shows that an estimated 54 million adults have doctor-diagnosed arthritis and about 300,000 of them are babies. Hence, Arthritis bedevils adults mostly with two-thirds of arthritis patients being between the working ages of 18-64 and a good percentage over that age.
These stats show clearly that arthritis is the leading cause of disability in America and perhaps the world over. Research into the benefits of CBD for arthritis-related pain and inflammation revealed interesting facts. A study in the European Journal of Pain utilized an animal model and found that there was a clear drop in inflammation and pain signals while precluding any side effects. Further research into Human beings found the same effect replicated.
CBD is now being touted as a viable option for pain management for patients of Osteoarthritis and other forms of arthritis. In fact, CBD is extremely beneficial for seniors because it has been shown to have marked benefits for bone health, pain relief, and sleep enhancement, making it a one-size-fits-all option for seniors suffering from some or all of these conditions.
Seniors more than most require an easy means of ingesting medication as their bodies are no longer at the level it used to be. This is where tinctures come in handy offering them the easiest means of ingesting by using it orally or adding some drops to their food.
The stigma around cannabis is finally dying, but while we wait for regulation to catch up, we could start taking advantage of this massive business window before it is saturated. Whether you choose to take advantage of franchising opportunities with established dispensaries or start an online tincture sales business is up to you, but perhaps it is time for you to dive in too.
(Featured image by DepositPhotos)
—
DISCLAIMER: This article expresses my own ideas and opinions. Any information I have shared are from sources that I believe to be reliable and accurate. I did not receive any financial compensation for writing this post, nor do I own any shares in any company I've mentioned. I encourage any reader to do their own diligent research first before making any investment decisions.