3 stock market behaviors all traders should be aware of
In order to make big profits as an investor, you must have knowledge of the market and how it works. No matter if you are a pattern day trader or you're in it for the long-term and want to make some growth investments, you must have a cash reserve. If you're going to be successful at trading you need to know when to let go of your stock. Using trailing stops will make it easier to exit trades.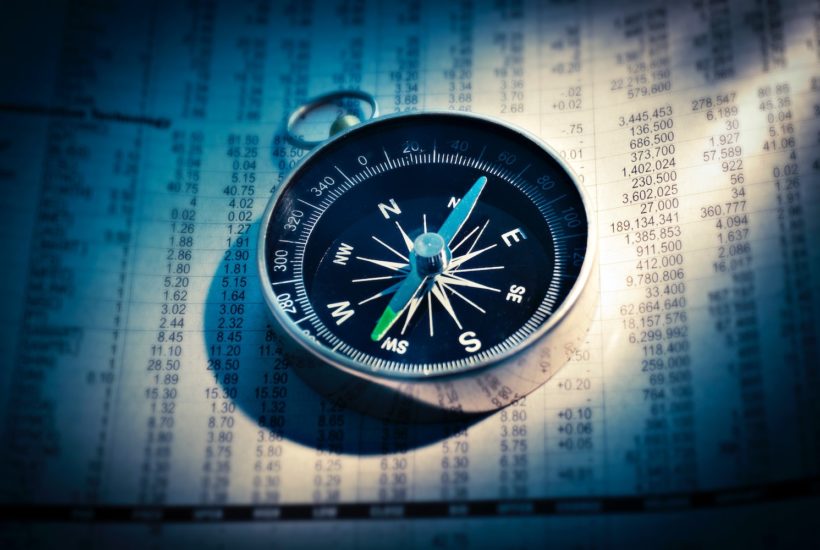 The stock market has always been a profitable place for the average trader. And thanks to platforms like Robinhood, Etrade and Ameritrade making it easier than ever to start trading from the comfort of your mobile device, it's important to know the many different trading behaviors and account requirements that might be in place.
For example, did you know that you can buy and sell stocks with the amount of funds in your account, but that you also need to let the funds settle before buying again? And for some accounts, if you have a $25,000 minimum balance, you can then request a margin account that allows you to get around this rule.
With all of that being said, those who want to make big profits must have knowledge of the market and how it works. Whether you're a pattern day trader who is looking to up your stakes or you're in it for the long-term and want to make some growth investments, the following three tips and buying habits will help you to make smart decisions.
You must have a cash reserve
When investing in the market, there are plenty of emotions that come into play if you are day trading or constantly looking over your 401k portfolio. All too often, most people let fear take over in a downtrend and sell their stocks with the hope of minimizing their losses. Cash is king in this situation and those that want to buy great stocks at a discount are the real winners. In the financial market, no matter how many times it has crashed, it has never failed to re-stabilize and reach a new high. Let that be your motivation for having a healthy cash reserve at your disposal.
Buy when there's 'Blood on The Streets'
Do you remember the crash in 2008? Banks went out of business. Real estate tanked. People sold what they had, thus taking huge losses. Everyone said the market would never recover and banks would never regain the trust they once had. Do you know what the people with cash reserves did? Real estate, stocks, and bonds…those with cash reserves went against everything the experts said and bought everything they could. They bought when there was blood on the streets with the peace of mind that the panic would settle and the market would re-stabilize.
And as an added bonus, Warren Buffet once said the following about the stock market and investing. "The stock market is a wonderfully efficient mechanism for transferring wealth from the impatient to the patient." Be sure to keep this in mind whenever investing your money and want to make a quick decision on your financial future.
You can't lose your money taking profits
If you're going to be successful at trading, you need to know when to let go of your stock. Most investors fail at this and panic when the price goes down or they hold on for too long at the top and sell at a loss when there's a correction. When trading, no matter how good you think you are, you are going to miss profits. That's just a fact of riding the stock market. And you might be thinking that this isn't a secret. It sounds more like common sense, right? It is, but the truth is that you'll never lose money as long as you're taking profits.
Using trailing stops will make it easier to exit trades at a profit/loss that you're satisfied with. What's a trailing stop? It's a stop order that can be set at a specific dollar amount or percentage above/below the current price.
For example, you buy stock 'A' for $100. You don't want to lose more than 5% of that amount but you also want to take advantage of any increases in price. If you set your stop at 5% and the market moves downwards, the stop will trigger when 'A' hits $95 and you won't lose any more money. But, if the stock goes up and hits $120, the trigger price will move with it and will automatically exit the trade for you if the price falls below $114. This will allow you to maximize your profits whilst minimizing the risk factor.
How to win at the market and invest wisely
At the end of the day, way too many people think they have what it takes to win at trading on their own–but ultimately go on to lose a lot of money. If you are going to invest with your funds and financial future, make sure you start small and also put in the time and effort to understand what you are getting into.
Be sure to read through each of the recommendations and different trading methods above and see which ones apply best to you. As always, trade with your head and not over it!
—
(Featured image by AbsolutVision on Unsplash)
DISCLAIMER: This article was written by a third party contributor and does not reflect the opinion of Born2Invest, its management, staff or its associates. Please review our disclaimer for more information.
This article may include forward-looking statements. These forward-looking statements generally are identified by the words "believe," "project," "estimate," "become," "plan," "will," and similar expressions. These forward-looking statements involve known and unknown risks as well as uncertainties, including those discussed in the following cautionary statements and elsewhere in this article and on this site. Although the Company may believe that its expectations are based on reasonable assumptions, the actual results that the Company may achieve may differ materially from any forward-looking statements, which reflect the opinions of the management of the Company only as of the date hereof. Additionally, please make sure to read these important disclosures.