4 key points for storytelling in ecommerce
Being able to tell your story via your ecommerce site will help your customers get to know you, your brand, and your products better.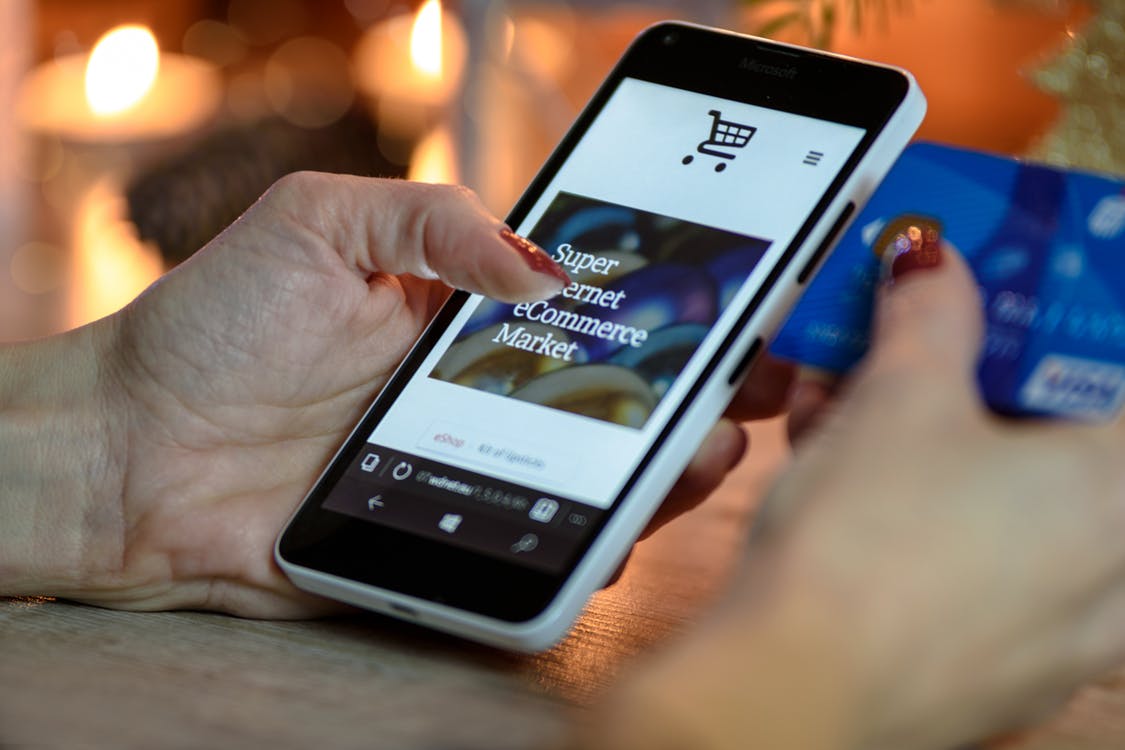 Let's say a shopper buys something from your store. A friend expresses their approval and asks where the buyer got it. What do they say? As an ecommerce brand, you want your customers to be able to offer something besides just your name; you want them to be able to remember and pass on a piece of your story. "Oh, I got it from this cool store that…"
Have you given shoppers the content they need to connect with your store on a deeper level? By focusing on these four key points for storytelling in ecommerce, you'll ensure a unique (and human) shopping experience for everyone who visits your site.
Home page visuals
You have a few seconds at most to hook a customer. Is your home page telling a strong visual narrative from the moment it loads? The driving force behind a compelling home page will be the photography—you want HD "action shots" of people making or using your products. For example, if you build and sell custom furniture, you may display a photograph of a pair of hands carefully upholstering an armchair in your studio. If you sell casual clothing, you could depict a group of people in line with your target audience walking down a city sidewalk—carefree, stylish and social.
To avoid cognitive overload for shoppers, stick with a few strong storytelling elements. It's tempting to overshare here, but the potency of your storytelling dilutes with each addition. Along with your prominent background photo, you should include a sentence or slogan indicating what sets you apart from the competition—also known as your unique selling point. The furniture store may emphasize their artisan craftsmanship here; the clothing store, their free "try-on" and return policy.
Product page content
One consumer researcher compared product pages for wine. Version A had only standard tasting notes. Version B featured the same bottles, but included the winemakers' story. Consumers were five percent more likely to choose the bottle with the winemakers' stories included and willing to pay six percent more for it.
Avoid run-of-the-mill templates, or, worse, empty content placements on product pages. An enterprise ecommerce platform comparison can help you find the easiest way to customize your website without having to code it yourself; at the end of the day, your platform is the foundation for the look and feel of your site, including product pages.
All about you page
Now, as for all of those details you were just dying to include on the home page? You can—on your brand's "about" page. This is the place to dive deeper into what makes you unique. Here are a few ideas for creating an informational page capable of forging an emotional bond with the user:
Funding: Did your brand come to fruition thanks to a Kickstarter campaign? Did you have an epiphany and sell everything you owned to make your store a reality?

Products: You know your products are special; customers don't… yet. As

Crazy Egg

writes, "Honestly, most people don't know the difference between Italian leather and Chinese leather. One leather bag looks just like the other. It's not about how many pockets it has. It's about the story."

Workflow: Does your online store have a unique way of creating, storing or shipping products? Do you have worksites spread out around the country or the world? Anything ingenious about your operations will interest readers.

Future: Do you have huge plans for your online store? Sweep readers up in the excitement of your growth by making them feel like part of something bigger.

Employees: Who makes the dream happen every day? Highlight your

employees

(if you have any) or yourself (if you work alone). This is the best online equivalent of talking to shoppers in person.
Longform blog content
And, of course, your blog is the place to post supplemental storytelling materials. Feature timely articles, company updates, seasonal posts, lifestyle content and more. There's no limit to what you can post, but tracking blog traffic using Google Analytics is a great way to make sure your strategy is working.
The moral of the story: Don't overlook these four key points for storytelling in ecommerce. They're your best bet for connecting with shoppers on a personal level.