4 top ways entrepreneurs can increase team motivation and productivity
Getting the team on board with making improvements can be challenging. Getting the team, or anyone, fired up about issues and problems is much easier.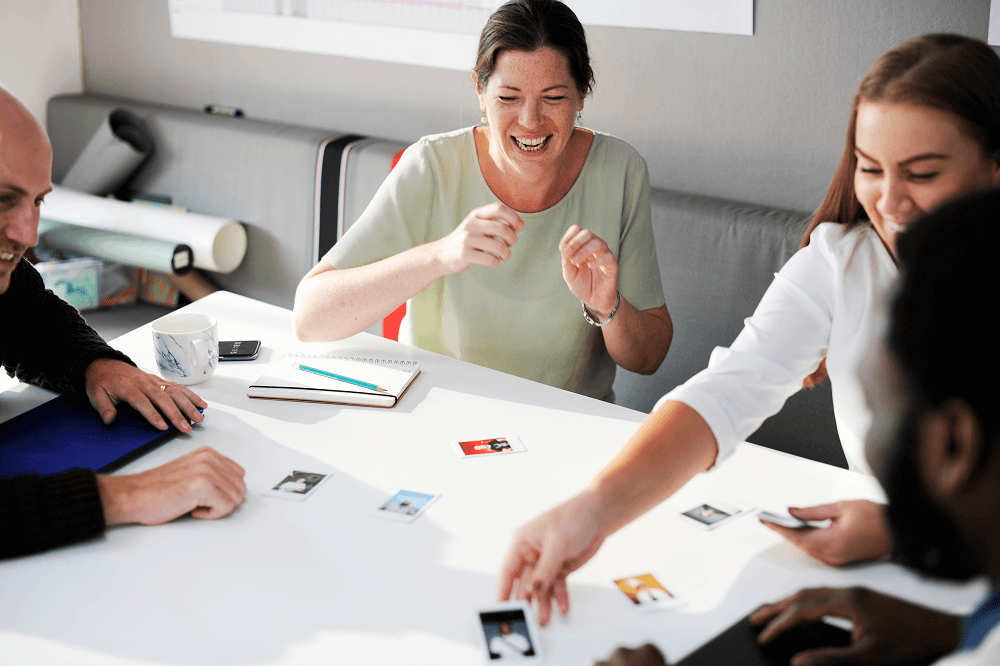 Who doesn't want a more motivated and productive team? That translates to everyone getting more done and the general desire by the team to get it done. Most people will start this journey by Googling a term such as "productivity tools." The problem with that is the endless list to choose from. So where do you start?
Even though technology tools are usually the first idea that comes to mind, they aren't the only answer nor the best answer. At least, not at first. The problem that arises is if it isn't the right technology, implemented the right way, and is used consistently, then it can do more harm than good. Here's a few tips for getting the ball rolling:
Ask
Start with asking the team. Ask the team where they feel they are spinning their wheels or wasting their time. Since they are the ones doing the work, they will have the most hands-on knowledge. Ask them to provide examples. These examples will help guide the team to answer the question "What problem are we looking to solve," rather than, "We want to be more productive, how do we get there?" Simply being asked will also increase the team's motivation. They will feel valued and appreciate the time and investment to help them solve some of the issues they run into.
Ownership
Never underestimate the power of ownership. The more a team has ownership of what they do, the more productive and motivated they will be. Think about how long it takes you to accomplish a project or task if it is your idea compared to someone else's. The shortest path usually ends up being the path you want to be on, not the one you were told to go down. Ownership also alleviates one of the biggest resource killers for both leadership and the team – getting approvals. The more decision making the team has, the more productivity and motivation will skyrocket.
Start small
Though this seems counter-intuitive, start with a few quick wins first. When starting big, I often see defeat in everyone's eyes before anything gets started. One of the reasons you want to be more productive is to reduce the workload. By starting big, the resources to implement will take up too much time the team has so little of already. The smaller productivity wins can be the stepping stones for the bigger wins and each step will provide the much-needed motivation and feelings of accomplishment. Once the team is ready, they will start going for the big wins, and likely on their own initiative.
Technology tools
As mentioned, technology tools are on everyone's "How to Improve Productivity" list. Just remember, technology is only a tool and the focus should be on those using it and why. Here's a few things to keep in mind:
– Go back to what problem is being solved and find tools to address those problems.
– Try to avoid tools with bells and whistles you don't need, be cautious of the "that's cool" factor.
– Always take advantage of the free trials. The point of the free trials does not cost. These can the initial beta test group for the technology. Those tasked with testing can get a feel for how they would use it and some amount of testing in prior to when the paid subscription starts. This is a good measurement for usability and motivation to use it.
– Have the team do the research and come up with some ideas on what would be useful. They can challenge each other on what may and may not work. The more they debate and challenge each other, the better the outcome and more motivated they will be.
Some tips for implementation include:
– Provide clear training using their activities as the example. The tools usually have extensive training for functionality. They don't have any training on how to apply the team's daily activities to that functionality.
– Provide guidelines and parameters for use, such as: if using a tool such as Slack, what conversations should be conducted on public versus private channels.
– Monitor usage and provide feedback. If someone is conducting a conversation that should have been private, let them know and provide some additional training.
– Do check-ins to make sure the original problem is being solved or alleviated.
Getting the team on board with making improvements can be challenging. Getting the team, or anyone, fired up about issues and problems is much easier. Start with the problems and let them build a roadmap for solving them. Provide some leadership and guidance to keep them moving forward as a team and you are guaranteed to have a very productive result that would motivate anyone.
—
DISCLAIMER: This article expresses my own ideas and opinions. Any information I have shared are from sources that I believe to be reliable and accurate. I did not receive any financial compensation in writing this post, nor do I own any shares in any company I've mentioned. I encourage any reader to do their own diligent research first before making any investment decisions.